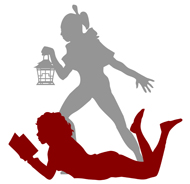 The seventh year of Sirens focused on the Sirens community and the theme of "rebels and revolutionaries" and the role of revolution, especially with respect to women, in fantasy literature. Presentations on female fantasy characters and authors were welcome as well.
Dates
October 8–11, 2015
Location
Inverness Hotel, Denver, Colorado
Conference - Guests of Honor - Schedule - Books and Breakfast - Reading Lists
Programming - Vetting Board - Call for Proposals

Guests of Honor
Rae Carson's debut novel, The Girl of Fire and Thorns, was a finalist for the William C. Morris YA Award and the Andre Norton Award, the winner of the Ohioana Book Award for Young Adult Literature, and selected as 2012 Top Ten Best Fiction for Young Adults by the Young Adult Library Services Association. Rae followed The Girl of Fire and Thorns with the rest of Elisa's story in The Crown of Embers and The Bitter Kingdom, and has published The Girl of Fire and Thorns Stories, which contains the three novellas: The Shadow Cats, The Shattered Mountain, and The King's Guard. The Girl of Fire and Thorns series was a New York Times bestseller. Forthcoming for Rae is Walk on Earth a Stranger, volume one of a new series, which will be released in fall 2015.
For more information about Rae, please visit Rae's website or Twitter.
Kate Elliott writes fantasy, steampunk, and science fiction, all with a romantic edge. Kate's most recent work, the Spiritwalker trilogy (Cold Magic, Cold Fire, and Cold Steel), is an Afro-Celtic post-Roman icepunk Regency adventure fantasy with airships, sharks, and lawyer dinosaurs. Kate completed the Crossroads trilogy (Spirit Gate, Shadow Gate, Traitors' Gate), which is an "HBO-style" fantasy with a focus on character and landscape, and an epic plot. Kate also wrote the seven-volume epic fantasy series Crown of Stars, set in an alternate European landscape where magic has been (literally) woven through the land. The first volume, King's Dragon, was a Nebula Award finalist in 1998. Set in a speculative future, the Novels of the Jaran follow the nomadic people known as the jaran after their first contact with the technologically more advanced society of Earth. Kate co-wrote the bestselling fantasy novel The Golden Key with Melanie Rawn and Jennifer Roberson, a 1997 World Fantasy Award finalist. The Very Best of Kate Elliott, a short story collection, was released by Tachyon Publications in February 2015. Forthcoming for Kate are Court of Fives, a YA fantasy, which will be released by Little, Brown Books for Young Readers in August 2015, and Black Wolves, volume one of a new epic fantasy series, which will be released from Orbit Books in fall 2015.
For more information about Kate, please visit Kate's website, blog, or Twitter.
Yoon Ha Lee is a Korean-American science fiction and fantasy writer who majored in math and finds it a source of continual delight that math can be mined for story ideas. Yoon's fiction has appeared in publications such as F&SF, Tor.com, and Clarkesworld, as well as several year's-best anthologies, and has ranged from military science fiction to fairy tales. Yoon's work includes 2010 WSFA Small Press Award finalist "The Pirate Captain's Daughter," Theodore Sturgeon Memorial Award nominees "Flower, Mercy, Needle, Chain" in 2011 and "Ghostweight" in 2012, and 2014 World Fantasy Award finalist "Effigy Nights." Conservation of Shadows, a debut collection of short fiction, integrates tropes of science fiction with elements of myth and is a finalist for the William L. Crawford Award. Yoon graduated from Cornell University, majoring in mathematics, and earned a master's degree in secondary math education at Stanford University.
For more information about Yoon, please visit Yoon's website, blog, or Twitter.

Schedule
The following files will open in your web browser.
Pre-conference
Conference
Thursday


Friday


Saturday


Sunday



Books and Breakfast
Friday, October 9, 2015
Bitterblue, Kristin Cashore
The Book of Phoenix, Nnedi Okorafor
An Ember in the Ashes, Sabaa Tahir
Fire Logic, Laurie J. Marks
The Summer Prince, Alaya Dawn Johnson
Saturday, October 10, 2015
Alif the Unseen, G. Willow Wilson
The Goblin Emperor, Katherine Addison
The Interrogation of Ashala Wolf, Ambelin Kwaymullina
The Mirror Empire, Kameron Hurley
The Young Elites, Marie Lu


Reading Lists
The following lists will open in your web browser.

2015 Accepted Programming
Papers and lectures feature one or more presenters talking about the topic at hand. The specific style and formality of each presentation varies according to the speaker: some may be more formal readings of scholarly papers, with or without time for questions at the end; others may be relatively informal lectures with more audience participation.
"All the Queen's Women": Female Political Leadership in Marchetta's Lumatere Chronicles
Joy Kim

The women of Melina Marchetta's Lumatere Chronicles are queens and pawns, survivors and victims, exiles and prisoners, young and old. This paper will explore how the author complicates traditional narratives of male heroism by offering alternative narratives of female political leadership through the stories of Isaboe, Quintana, and Phaedra. It will compare and contrast their leadership styles and journeys, and consider how their leadership and power is influenced by their age, sexuality, and romantic relationships.

Amy Tenbrink
Confessions of a Pro Book Buyer
Kate Larking

Writers spend their time on the idea-to-book end of the publishing equation, of course, but few give much thought to the book-to-consumer part. A professional book buyer will give the inside scoop on how publishers get books into stores—and the implications for writers, including biases and promotion, and what, if anything, writers can do about them. Diverse fiction and genre fiction have always struggled to be seen, so knowing what goes on behind the scenes can help writers advocate for themselves.
Hermione Granger: Student Revolutionary or Dumbledore's Enforcer?
Meg Belviso

Muggleborn outsider Hermione Granger is the founder of S.P.E.W., the brains behind the DA and the Ministry for Magic's most outspoken critic. But is her goal social revolution, or defense of the status quo? This paper examines Hermione's—and the Harry Potter series'—ambivalence towards social progress, and how this might be central to the books' appeal.
Lumberjanes: Comics for Hardcore Lady Types
Haviva Avirom

Lumberjanes, a comic series about a group of girls at an outdoor summer camp, includes women of color, women of size, women who do not fit traditional gender roles and presentations, and non-neurotypical women. The series incorporates classical Greek mythology and feminist history as well as pop culture references. This presentation will focus on the ways that Lumberjanes breaks typical comics conventions and stereotypes, and how it is genre-leading in terms of female representation, diversity, and queer representation.

Erynn Mosskerwitz
The Pen Is the Sword: Sara Estela Ramírez, the Revolutionary as Poet
Lisa M. Bradley

Why are so many revolutionaries also poets? Who has time to compose odes when they're trying to overthrow a government? Latin America has an especially rich tradition of rebel poets. Consider Sara Estela Ramírez, who defied the Porfirio Díaz regime and sowed seeds for the Mexican Revolution. In Texas, beyond the reach of Mexican censors, she rallied compatriots with news and verse in Spanish-language newspapers. Ramírez's work models the affinity between revolution and poetry, which transcends Latin American tradition. It might also change your ideas about how fictional rebels should recruit and inspire.
The Princess and the Picture Book
Hallie Tibbetts

When princesses appear in fantasy picture books for children, what messages do they send about the real world children live in? For example, do princesses have adventures, fight dragons, and rescue themselves—or do they watch from the sidelines? This presentation will examine recent and not-so-recent trends in princess picture book publication.
The Revolutionist's Handbook: Deploying Your Dragons, Sorceresses, Spies, and Economists
Amy Tenbrink

A revolution generally succeeds in one of two ways: persuading the people or subjugating the people. The latter method is simple in execution, if not financially painless: simply buy yourself some Unsullied and carry on. The former, however, is trickier. People are swayed by hope, by opportunity, by magic, by fear, by violence, by ignorance—and a successful revolutionist must consider a broad swath of tactics, from protests to propaganda, currency destabilization to market disruption, assassination to a post-revolution form of government. This presentation examines forms of fantasy revolution, the tactics and logistics employed therein, and how aspiring revolutionists should be deploying their strategic arsenal.
Warriors, Philosophers, and Queens: Legendary Women throughout History
Casey Blair

Biased media portrayals often seem to suggest that men have always been the driving force of change. This, of course, is false. Come learn about some revolutionary women throughout history from around the world you may never have heard of: we'll talk about lesser-known figures and legends, from indomitable empress Tomyris to mystic and poet Lalleshwari, from warrior Khawlah bint al-Azwar to pirate queen Ching Shih.
Papers and Lectures - | - Panels
Workshops - | - Roundtable Discussions - | - Afternoon Classes
Combination Presentations - | - Additional Presentations

Panels feature several speakers discussing a topic before an audience. Panels may take questions or discussion from the audience, but are not required to do so.
Generation K
K.M. Tremills, Kathryn Cottam, Darian Lindle, Lola Lindle

Generation K—identified by Noreena Hertz, futures analyst and economist—is the group of teens raised on the stories of Katniss. Growing up in a world dominated by global warming, terrorism, and economic collapse has given them a hyper-vigilant lens on life. How has the current crop of dystopian fantasy novels featuring female warriors in a crumbling society shaped this generation? Do they model independence or distrust of community? This panel will discuss the female protagonists and themes in novels like
The Hunger Games
,
Graceling
, and
Divergent
, and will explore how these female rebels have served the latest generation of women.
The Great Big Interfaith Dialogue
s.e. smith, Gillian Chisom, Kate Elliott, Shveta Thakrar, Amy Tenbrink

What happens when an atheist, a Jew, a Hindu, and a Christian walk into a panel? Find out in this discussion of faith, collaboration, humanity, and the role of faith in real life as well as fictional faith, cataclysmic social change, and more. Panelists will discuss the role of faith in both new and beloved fantasy texts in addition to exploring the incorporation of religion in worldbuilding.

Nancy Werlin
The Iconoclastic Revolutionary
s.e. smith, Rae Carson, Kate Elliott, Andrea J. Horbinski, Jennifer Michaels, Jennifer Udden

In the midst of "strong female characters" going it on their own, what happens to cooperative fellowship, shared labor, and the femme side of being revolutionary? How do female villains play a role in revolutionary narratives? The revolution often begins at home, and the lone heroine approach devalues many female experiences and forms of labor. Hermione, Katniss, Maleficent, and Sansa all have their place—let's talk about what real heroines and villains look like and why only some are celebrated.

Nancy Werlin
Mother of the Revolution: Self-Actualization as a Form of Rebellion
Edith Hope Bishop, Jennifer Adam, Ann Aguirre, Manda Lewis, Darian Lindle

What happens when a heroine becomes a mother? Is motherhood the end of the adventure? Are mothers inherently and inescapably self-sacrificing? Where in fantasy literature do we see women fighting against the roles, including mother, they are expected to fill? Does this make them rebels? How does fiction shed light on the reality women writers face as they pursue art and juggle societal demands to mother, make money, and/or care for others? This panel will address how women characters and authors are rebelling by "doin' it for themselves."

Erynn Mosskerwitz
Women of the Revolution: Changing Genre and the World
Casey Blair, Amy Boggs, Justina Ireland, Catherine Lundoff

The fantasy genre is filled with revolutionary female characters. Some overtly overthrow regimes, and some challenge our conception of what is possible for women in our world. What does it mean to be "revolutionary" for female characters, and what makes their revolutions compelling? We'll talk about why and how revolutionary female characters work, including which tropes are problematic, which important narratives writers and readers overlook, and how they reflect their societal context.
Women of War: Trauma and Healing in Speculative Fiction
Bethany Powell, Ann Aguirre, Artemis Grey, Catherine Lundoff, T. L. Morganfield

When revolutions and wars break out, everyone pays their own price. Warrior women go home with physical scars—or with trauma that isn't written on their skin. Revolutionaries see others die for their ideals. Healers exhaust themselves and still cannot save everyone. The costs of war are often a central theme in fantasy literature, too. From depictions of PTSD to the treatment of physical injury, this panel will talk about books that deal with hurt and healing in the aftermath of battle.
Writing the Fantastic: Insurrection, Intersection, and Evolution
Amy Tenbrink, Rae Carson, Kate Elliott, Yoon Ha Lee

Sometimes, acts of revolution are seemingly the tiniest of things: a character created, a conversation imagined, a thousand words written. Other times, they are monumental, earthshattering, world-changing: a character created, a conversation imagined, a thousand words written. Join us as the Sirens guests of honor discuss their insurrections, intersections, and evolutions, as writers, as readers, and as people—and what they imagine for our worlds, both fantastic and all too real, as well.

Nancy Werlin
Papers and Lectures - | - Panels
Workshops - | - Roundtable Discussions - | - Afternoon Classes
Combination Presentations - | - Additional Presentations

Workshops are hands-on explorations of a topic. This category can include writing workshops, practice in strategies for teaching and learning, craft-based presentations, and other hands-on and highly interactive topics. Please note that the seating in workshop rooms is very limited to allow the presenters the maximum hands-on teaching time for each attendee, as well as to control costs that the presenters incur in providing materials. Thank you for your understanding.
Five Ways to Build and Break a World
B R Sanders

The radical potential of speculative fiction resides in its potential to ask radical questions. With fiction, we can ask "What if?" How would that different world look and feel? How can we change the world we live in as a result of having written those fictions? This mini-workshop will provide tips and tools for writers who want to build new dynamic worlds and break old writing patterns.
Infiltrate the Query Pile
Amy Boggs, Jennifer Udden

To arms! Publishing is in a revolution and you writers will lead the charge. This workshop will demystify ride query and submission process, provide a query writing 101, and help gird your loins to do the bravest thing of all: hit send.
Unpacking Character: Creating Dimensional Characters with Distinctive Voices That Live beyond the Page
Rosemary Clement

Ask any panel of agents and editors what draws them into a story (and someone inevitably will) and they will answer "voice" or "the main character." Plot holes can be fixed, but character is the vehicle through which the reader experiences the story, and voice is the type of ride. This workshop will discuss 1) what makes a character hook a reader right away, 2) how to keep a character dimensional, engaging, and consistent, and 3) how characterization contributes to the narrative voice that makes a story unique.

Icewine Rose
Papers and Lectures - | - Panels
Workshops - | - Roundtable Discussions - | - Afternoon Classes
Combination Presentations - | - Additional Presentations

Roundtables are interactive discussions of a topic led by a moderator, and attendees are encouraged to take an active part in the discussion. Please note that seating in roundtable rooms is very limited to allow everyone in the room the opportunity to participate.
The Boobs Tube: The Rebellious Women of The Legend of Korra and Steven Universe
Faye Bi

Animated television has made amazing strides in the portrayal of female characters in speculative settings, with Nickelodeon's
The Legend of Korra
and Cartoon Network's
Steven Universe
as two recent exemplars. Join us as we discuss Korra's questioning her Avatar identity in a modern world, Rose Quartz's rebellion against Homeworld Gems and its aftermath, Kuvira's revolution from within the Earth Kingdom, and more. We'll also discuss the depiction of on-screen queer romance and ruminate on the creators' processes and possible network pressures behind the scenes. Warning: all the spoilers.
Female Game-Changers
Sherwood Smith

Let's talk about heroines as catalysts in revolutions. Not all heroines are battle commanders, though we can take time to appreciate the ones who are. Many begin with little besides their wits and skills. Some have special gifts, some do not. Some are born to rank, others are outsiders in various ways. In this roundtable discussion, we will talk about the different ways heroines in genre literature bring about change.
How about Real-Life Rebels, Revolutionaries, and Spies?
Francesca Forrest

For every fictional female revolutionary, there are numerous real-life heroines whom writers turn to for inspiration. Whether it's Joan of Arc or Aung San Suu Kyi, Sophie Scholl or Gabriela Silang, there are some seriously inspiring women out there. This roundtable discussion will focus on real-life women rebels, revolutionaries, and spies who've inspired them and their writing. The moderator can kick off conversation by profiling various crusaders, but participants should come with a real-life inspiration in mind to discuss with the group. Folks eager to learn via questions and discussion are also welcome.
Just Your Average Rebel: When Rebellion Means Not Changing Who You Are
Artemis Grey

The word
rebel
brings to mind images of Princess Leia Organa, or Harry Crewe, or Alanna of Trebond. We think of heroines who do stuff. But there are other sorts of rebels. Often overlooked in the realms of fantasy and science fiction are the rebels who don't go out and remake themselves, the rebels who don't stride out onto the fields of battle, but instead resist the pressures around them in a very personal sort of rebellion. Come join us in discussing our favorite fantasy heroines who rebel not necessarily by changing the world, but by being true to themselves.

Nancy Werlin
Rebelling against the Binary: Gender in Speculative Fiction
Jessica Corra

This roundtable discussion will look at recent novels like Ann Leckie's Imperial Radch books (
Ancillary Justice
,
Ancillary Sword
) and Kameron Hurley's Worldbreaker Saga (
The Mirror Empire
) and briefly at Ursula K. LeGuin's
The Left Hand of Darkness
to discuss the way women writers of fantasy are using the genre to push back against traditional gender norms and the problems they create, from having genderfluid characters to worlds where polyamory and IVF are not only accepted, but commonplace.
Rebellious Reading: Who—Or What—Do You Challenge by Choosing Diverse Books?
Suzanne Rogers Gruber

Diversity in reading choices has been a popular topic of discussion this last year, championed by articles like K.T. Bradford's "I Challenge You to Stop Reading White, Straight, Cis Male Authors for One Year" and the We Need Diverse Books campaigns. As readers, what does it mean to choose to read outside the white straight cis guy establishment? Can we change the world by changing what it reads? Is it a revolutionary act to find ourselves in the stories we read?

Amy Tenbrink
Papers and Lectures - | - Panels
Workshops - | - Roundtable Discussions - | - Afternoon Classes
Combination Presentations - | - Additional Presentations

Some presenters have been accepted to teach classes in topics related to fantasy literature and the activities of its characters. These tend to be heavily demonstration-based and interactive. You may be required to sign a liability waiver to be in the room during physical sessions.
Fan Girls: The Art of Fan Language
Sherwood Smith

The history of fans and language is a convoluted one, with each culture coming up with different signals to express ideas important at their time. While some fights were on the battlefield with swords, a flick or angle of the wrist, obscuring the face, or a
snap!
could be used to signify favor, snub a rival, flirt, express agreement, or send a true message while words and expressions did otherwise. We'll briefly discuss the history of fan language in Queen Anne's and Louis XIV's courts and learn a few "fan" messages both in those fashions and of those in
Crown Duel
. Then we will have an opportunity to make up our own language, suited to today's women.

Edith Hope Bishop
Sirens Cipher: Building a Secret Conference Code
Manda Lewis

Every revolution needs a well-crafted system of communication. Every rebel has to keep information close and out of enemy hands. In this afternoon class, we'll explore the idea of cryptography and how it has aided our fictional revolutionaries. We'll learn about different types of secret languages, ciphers and codes, and even construct our own unique cipher for Sirens attendees.
Papers and Lectures - | - Panels
Workshops - | - Roundtable Discussions - | - Afternoon Classes
Combination Presentations - | - Additional Presentations

Combination presentations include two or more elements of the other presentation types. For example, a paper may precede a related roundtable discussion.
Writing Women with Agency
Kourtnie McKenzie

How do female characters lead a story? In this workshop and roundtable discussion, we'll explore how female characters can drive a story with battering-ram strength. The first half of the presentation will offer resources and support, including examples of women with agency. In the second half, we'll talk about our struggles and successes with agency as writers.

Faith Harkey
Papers and Lectures - | - Panels
Workshops - | - Roundtable Discussions - | - Afternoon Classes
Combination Presentations - | - Additional Presentations

Creating Proposals and Compendium Submissions for Sirens
Sirens Staff

Are you thinking of submitting a program item for next year? Want tips on how to prepare your ideas for consideration by the vetting board? We'll cover abstract formats for papers, panels, workshops, afternoon classes, and roundtable discussions. Also, your talk, paper, workshop, or roundtable discussion can become part of a published book: every two to three years, Sirens produces a compendium of presentations. We will discuss formatting issues, editing, bibliographic citation and why it matters, and some differences between writing for oral delivery and writing for print. The presentation will be very informal; attendees are welcome to drop in for a few minutes to ask a quick question or to use the time for group brainstorming.

Simon
Papers and Lectures - | - Panels
Workshops - | - Roundtable Discussions - | - Afternoon Classes
Combination Presentations - | - Additional Presentations

Vetting Board
Casey Blair writes speculative fiction novels for adults and teens. She is a graduate of the Viable Paradise residential science fiction/fantasy writing workshop and reviews for Fantasy Book Critic. After teaching English in rural Japan for two years, she returned to the United States and now works as a high school tutor in the greater Seattle area. She is prone to spontaneous dancing, exploring ancient cities around the world, wandering and adventuring through mountains, and drinking inordinate amounts of tea late into the night.
Rosemary Clement-Moore writes supernatural mystery novels for young (and not so young) adults, including Spirit and Dust, Texas Gothic, The Splendor Falls, and others. Her books have won the Romance Writers of America's RITA® award, Spirit of Texas Award from the Texas Library Association, and been included on the ALA list of Best Books for Young Adults, Quick Picks for Reluctant Readers, and TLA's TAYSHAs list. A recovering thespian with a master's degree in communication, she now uses her drama queen skills to write novels and Twitter posts. She loves coffee, dogs, Jane Austen, military history, Gilbert and Sullivan, BBC America, Star Wars, books with kissing, and movies with dragons, sword fights and lots of explosions.
Sharon K. Goetz works for a print-and-digital project that creates critical editions. Too fond of textuality for her own good, she has also written software manuals and completed a PhD investigating medieval English chronicles amidst their manuscript contexts. As time permits, she reads widely, plays computer games, and proofreads for Strange Horizons.
Suzanne Rogers Gruber lives on the edge between the Rocky Mountains and the Great Plains and has been making things up since she was a small girl in upstate New York. Suzi has an MLIS from San Jose State University and a BA in Literary Studies from Simon's Rock College. Her early professional life spanned tech startups, commercial photo studios, and publishing; after several years at home with her kids, she is now a librarian and grant developer. Over the last decade, she has volunteered for many nonprofits and community organizations in a variety of roles, including as a previous staff member for Sirens. Suzi is working on a novel about radiation-based life forms and the AIs who love them.
Joy Kim works as a public librarian in Washington. She reviews children's and teen books for Kirkus Reviews, and is a past chair of YALSA's William C. Morris YA Debut Award and Great Graphic Novels for Teens committees. She even occasionally finds time to read for fun. In her spare time, she enjoys cooking, running, and watching ridiculous Korean television shows.
Candice Lindstrom is an editorial assistant for a business magazine publisher covering women, LGBT, and minority enterprises. She also edits young adult and adult fiction for a paranormal publisher. When not reading for work, she's reading for pleasure in almost any genre, but science fiction/fantasy is her first love.
Shveta Thakrar is a writer of South Asian–flavored fantasy, social justice activist, and part-time nagini. She draws on her heritage, her experience growing up with two cultures, and her love of myth to spin stories about spider silk and shadows, magic and marauders, and courageous girls illuminated by dancing rainbow flames. When not hard at work on her second novel, a young adult fantasy about stars, Shveta makes things out of glitter and paper and felt, devours books, daydreams, draws, bakes sweet treats, travels, and occasionally even practices her harp.
Jennifer Udden joined the Donald Maass Literary Agency in 2010. She represents speculative fiction (both science fiction and fantasy), urban fantasy, and mysteries, as well as historical, erotic, contemporary, and paranormal romance. She graduated from Mount Holyoke College and previously worked in nonprofit arts fundraising. She actively seeks diversity in projects and in authors, including (but not limited to) diversity of gender, sexuality, ability, background, and race.
Miriam Weinberg is an editor at Tor/Tor Teen. While she has worked with many authors in her time at Tor, her current list includes authors such as V. E. Schwab and Marie Brennan. Miriam can be found on the internet as @MiriamAnneW, where she is probably tweeting cute gifs, kpop songs, or book recommendations. As a true Gryffinclaw, she has stores of esoteric book knowledge and very loud opinions.

2015 Call for Proposals
CALL FOR PROPOSALS: Sirens
Denver, Colorado
October 8–11, 2015
A conference on women in fantasy literature presented by Narrate Conferences, Inc.
Sirens, a conference focused on literary contributions by women to the fantasy genre and on fantasy works with prominent female characters, will take place October 8–11, 2015, in Denver, Colorado. The conference seeks papers, panels, interactive workshops, roundtable discussions, and other presentations suitable for an audience of academics, professionals, educators, librarians, authors, and fantasy readers.
The theme for 2015 is "rebels and revolutionaries" and presenters are invited to consider the role of revolution, especially with respect to women, in fantasy literature. Proposals that address women in fantasy literature, such as specific aspects of a work or series, works related by other themes, and studies of the fantasy genre across all disciplines are encouraged as well. A non-exhaustive list of sample topics includes literary analyses of novels; studies of genre history; use of fantasy works in schools and libraries for education; examination of related business and legal issues; media and fan studies; craft-based workshops in writing, art, and publishing; and overviews of how fantasy works fit into larger contexts.
Presentation submission to the vetting board is by online system only. No other format or contact will be considered. The online submission system is located at <http://www.sirensconference.org/submissions/>.
The deadline for proposals is May 15, 2015, and notices regarding proposals will be sent no later than June 8, 2015. Those requiring an early decision in order to obtain funding from their institutions should contact the programming coordinator at (programming at sirensconference.org).
At the time of proposal submission, presenters must provide an abstract of 300–500 words, a 50–100 word presentation summary for publication, and a presenter biography of 50–100 words. Those wishing to submit a proposal for an interactive roundtable discussion may submit a brief explanation of a topic and a list of 10–15 sample discussion questions in lieu of a formal abstract; workshop proposals may be formatted as lesson plans. Afternoon classes—interactive demonstrations of interest to fantasy readers that may be less formally related to the theme—may also be presented as lesson plans. Presenters must be available to attend the conference in its entirety; no partial or day registrations will be offered.
Conference papers will be collected for publication at a later date. Presenters must be registered for the conference no later than July 7, 2015. For more information about programming, the review process, suggested timing and structure of presentations, audio-visual availability, and proposal submissions, please see the Sirens website at <http://www.sirensconference.org/present/>. Questions specifically about programming may be directed to (programming at sirensconference.org), and general conference inquiries may be sent to (help at sirensconference.org).
Sirens is a presentation of Narrate Conferences, Inc., a 501(c)(3) charitable organization with the mission of organizing academic, literary, and exploratory educational conferences that address themes of interest to scholars, educators, students, professionals, and readers. For inquiries about Narrate Conferences, Inc., please write to (info at narrateconferences.org).
Download the Call for Proposals


You will need Adobe Reader to view these files. If you do not have it, please use this button to access the free download.
Get Adobe Reader


Conference - Guests of Honor - Schedule - Books and Breakfast - Reading Lists
Programming - Vetting Board - Call for Proposals