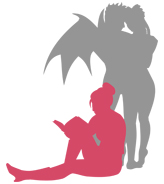 The eighth year of Sirens focused on the Sirens community and the theme of "lovers" and presenters were invited to consider the role of love, intimacy, and sex in fantasy literature. Presentations on female fantasy characters and authors were welcome as well.
Dates
October 20–23, 2016
Location
Inverness Hotel, Denver, Colorado
Conference - Guests of Honor - Schedule - Books and Breakfast - Reading Lists
Programming - Vetting Board - Call for Proposals

Guests of Honor
Renée Ahdieh is a member of the Society of Children's Book Writers and Illustrators and an active member of the Science Fiction and Fantasy Writers of America. Her young adult fantasy novel The Wrath and the Dawn is a sumptuous and epically told love story centered around Shahrzad and her quest for revenge (and is inspired by A Thousand and One Nights). The sequel, The Rose and the Dagger, was released in May 2016.
For more information about Renée, please visit Renée's website or Twitter.
Laurie J. Marks's Elemental Logic series is set in the world of Shaftal. The elements of fire, earth, water, and air have sustained the peaceful people of Shaftal for generations, but Shaftal has been overrun, and the ancient logic of the land is being replaced by the logic of hatred. Laurie's novel Fire Logic, the first in the series, won the Gaylactic Spectrum Award for best novel in 2003, and Earth Logic, the second in the series, won the same award in 2005. The third in the series, Water Logic, was included on the honor list for the James Tiptree, Jr. Award in 2007, and the final book, Air Logic, is currently a work in progress. Laurie's other works include Dancing Jack, about a girl who is trying in vain to forget a past filled with bloodshed and rebellion, which was short-listed for the James Tiptree, Jr. Award in 1993; The Watcher's Mask, about a two-souled person on a journey of self-awareness that will lead her to discover the true nature of her race; and The Children of the Triad series (Delan the Mislaid, The Moonbane Mage, and Ara's Field), where the Walkers ruled the land, the Aeyrie soared the skies, and the Mer reigned over the seas. Laurie currently teaches writing at the University of Massachusetts, Boston.
For more information about Laurie, please visit Laurie's website.
Kiini Ibura Salaam is a writer, painter, and traveler from New Orleans, Louisiana. Her work encompasses speculative fiction, erotica, creative nonfiction, and poetry. Kiini's writing is rooted in eroticism, speculative events and worlds, and women's perspectives. Her speculative fiction has been included in publications such as Dark Matter, Mojo: Conjure Stories, Dark Eros, FEMSPEC, Ideomancer.com, infinitematrix.com, and PodCastle.org. Her first short fiction collection, Ancient, Ancient, was co-winner of the James Tiptree, Jr. Award in 2012; a collection titled When the World Wounds will be released in 2016. Kiini's creative nonfiction speaks to her two passions: the freedom of women and the freedom of the creative spirit. In essays about date rape, sexual harassment, and the power of the word "no," Kiini explores the complex layers of societal norms that negatively impact women's lives. These essays have been published in Essence, Ms., and Colonize This! Her creative nonfiction has been included in college curricula in the areas of women's studies, anthropology, history, and English. For the past ten years, Kiini has written the KIS.list, an e-column that explores the writing life and encourages readers to fulfill their dreams. She works as an editor and copyeditor in New York.
For more information about Kiini, please visit Kiini's website, blog, or Twitter.

Schedule
The following files will open in your web browser.
Pre-conference
Conference
Thursday


Friday


Saturday


Sunday



Books and Breakfast
Friday, October 21, 2016
About a Girl by Sarah McCarry
Pantomime by Laura Lam
Joplin's Ghost by Tananarive Due
Sorcerer to the Crown by Zen Cho
Saturday, October 22, 2016
Like Water for Chocolate by Laura Esquivel
Project Unicorn, Vol. 1 by Jennifer and S. E. Diemer
Song of Blood and Stone by L. Penelope
There Once Lived a Girl Who Seduced Her Sister's Husband, and He Hanged Himself: Love Stories by Ludmilla Petrushevskaya

Reading Lists
The following lists will open in your web browser.

2016 Accepted Programming
Papers and lectures feature one or more presenters talking about the topic at hand. The specific style and formality of each presentation varies according to the speaker: some may be more formal readings of scholarly papers, with or without time for questions at the end; others may be relatively informal lectures with more audience participation.
Beyond "I Read It on the Internet": A Beginner's Guide to Research
Suzanne Rogers Gruber

Have you ever looked at a page of search results and realize you weren't sure what you were looking for…and you didn't find what you wanted? Or read several pieces with conflicting points of view and not known which one to trust? This presentation addresses the basics of finding and evaluating information, including tips on where to start, when to stop, and when it might be time to talk to your librarian.
Creating Proposals and Compendium Submissions for Sirens
Sirens Staff

Are you thinking of submitting a program item for next year? Want tips on how to prepare your ideas for consideration by the vetting board? We'll cover abstract formats for papers, panels, workshops, afternoon classes, and roundtable discussions. Also, your talk, paper, workshop, or roundtable discussion can become part of a published book; every three to four years, Sirens products a compendium of presentations. We will discuss formatting issues, editing, bibliographic citation and why it matters, and some differences between writing for oral delivery and writing for print. The presentation will be very informal; attendees are welcome to drop in for a few minutes to ask a quick question or to use the time for group brainstorming.

Simon
Here for the Long Haul: Relationship Arcs in Urban Fantasy
Suzanne Rogers Gruber, Daniella Bohill

While some urban fantasy series adopt a "soap opera" model, where each new storyline or series arc introduces a new love interest, others use the challenges and conflicts of a long-term relationship to bring depth and tension to their series. We'll look at well-known urban fantasy series by authors such as Seanan McGuire, Ilona Andrews, Patricia Briggs, and L.A. Banks, and discuss how the arcs of long-term relationships interact with the other elements of a series as we look for relationship patterns that inform story structure beyond the meet-cute and honeymoon phases.
Love Among the Corpses: Devotion and Vocation in Dorothy L. Sayers' Harriet Vane / Peter Wimsey Novels
Jennifer Udden

Dorothy L. Sayers has influenced generations of writers and their books, from the Lymond Chronicles to
The Time Traveler's Wife
. Most captivating is the relationship between her characters Peter Wimsey and Harriet Vane, seen by some as the capitulation of a strong female character to the patriarchy, and by others as a partnership based on hard-won mutual love and respect. With conversations on whether or not women can have it all still swirling in 2016, this paper will explore this question through the lens of the Wimsey/Vane novels, as well as making a case for Wimsey/Vane being a truly #goals relationship.
Loving Everyone and Nobody: Love and Relationships Through the Eyes of a Genderqueer Aromantic
Artemis Grey

A "couple" is no longer presumed to be just a male and a female. But what happens when you're not interested in being romantically involved with anyone, at all? While we're seeing more LGBT, polyamorous, and androgynous characters in literature, people who identify as aromantic, or asexual, continue to fall between the cracks. People—and characters like them—who are not interested in romance, or sex, remain unimportant, or unknown to cisgendered authors and irrelevant to an industry which still defines "love" from a cisgendered and heterosexual perspective. But not wanting romance doesn't mean we don't want to love others.

Emma Whitney
Mentoring, Magically, in Middle Grade Fantasy
Hallie Tibbetts

This paper will examine selected middle grade fantasy books and series for the presence and influence of female mentors over young girls. In particular, what kind of role do characters like Mary Poppins, Mrs. Piggle-Wiggle, Miss Honey, Mama Ya-Ya, and Miss Rapscott play in these stories? How do they—or don't they—differ from the stereotype of the grand old wizard who assists the hero on a quest?
The Role of Asexuality in Tanya Huff's The Fire Stone and Mercedes Lackey's Vows and Honor
Emma Whitney

Asexuality as a defined identity has just begun to gain representation in science fiction and fantasy literature. But, while nearly invisible, it was not completely absent from earlier works of fiction. Looking specifically at Tarma from Mercedes Lackey's Vows and Honor and Chandra from Tanya Huff's
The Fire Stone
, this paper examines how the writing of an asexual character allowed the authors to subvert expected romantic tropes and explore non-traditional relationships. The paper will also consider some of the inherent challenges of writing any asexual character, especially in consciously feminist works.

Anonymous
Unrequited: Loving Faerie After 40
Ann Claycomb

The majority of fantasy features heroines in their teens and twenties. As writers, we set them at the center of our stories even as we ourselves grow old enough to be their mothers or grandmothers. But don't we deserve—and don't we long for—the enchantment of faerie even more powerfully as we confront age and loss? By continuing to read and write only young women's stories, are we cheating ourselves of richer, deeper reading? I explore why we default to writing younger female protagonists; how to change that tendency; and what paths open up to us when we do.
Papers and Lectures - | - Panels
Workshops - | - Roundtable Discussions - | - Afternoon Classes
Combination Presentations

Panels feature several speakers discussing a topic before an audience. Panels may take questions or discussion from the audience, but are not required to do so.
Asexual Lovers
Sarah Mack, Jaylee James, Robyn Bennis, Jacqueline Koyanagi

The lovers in our favorite fantasy fiction aren't restricted to heteronormative sexual love—what about our beloved asexual (spectrum) heroines? Join us for a chat covering existing ace characters and their relationships, the nuances we do and don't get in fantasy fiction as well as the media at large, the representation we crave, and what it means to include ace relationships in our own work.
Come Have a Cuppa with...Your Fantasy Lovers
s.e. smith, Andrea Horbinski, Jen Michaels, Jennifer Udden

Settle down with a cup of tea (or coffee!) and belly up to the discussion to talk about your fantasy lovers. How do we depict the ideal lover in fantasy, and how has that changed over time? Who gets to be viewed as romantically desirable in fantasy and speculative fiction? Do you see your lovers in the pages of the books you read, and if not, why?
Consumer Reports: Readers Talk Books, Markets and What They Really, Really Want
Amy Tenbrink, Faye Bi, Daniella Bohill, Suzanne Rogers Gruber, Hallie Tibbetts

Books are, in 2016, a $120 billion business. While consumers control those massive purse strings, authors, agents, and publishers, followed by booksellers and librarians, have imperfect information about what consumers want: from a book or from a supplier. This panel features five voracious readers in conversation about how they select fantasy books by and about women, how they read those books, what they want from those books—and how they must overcome authors', publishers', and booksellers' misconceptions to get what they really, really want.
Love Beyond Romance
Bethany Powell, Rosamund Hodge, Rosemary Clement, Artemis Grey, Jeffe Kennedy, Shveta Thakrar

Love stories are great—but not all love stories are about passion and romance. What about the other forms of love? We'll talk about how women love in other ways: friendships. Comradeship and loyalty. Love for family, for community. What great stories are about these kinds of love? What kinds of stories are missing?

K. Blount
Love Triumphs Over All—Or Does It? A Sampling of South Asian Love Stories
Shveta Thakrar, Roshani Chokshi, Kaye M.

Everyone loves a good love story, a romance that burns with the heat of the sun, and we can all name examples that embody that passion and pathos: Romeo and Juliet, Scarlett and Rhett, and Lancelot and Guinevere. But what about tales of lovers outside Western tradition, such as the South Asian sagas of Radha and Krishna, Shah Jehan and Mumtaz Mahal, and Sohni and Mahiwal? This panel will draw from a pool of folklore, religious tradition, classical literature, and historical narrative in order to recount cherished desi love stories for a new audience.
Sisters Are Doin It for Themselves: Feminist Self-Love in WOC Fantasy
K. Tempest Bradford, Kiini Ibura Salaam

In Western culture, women depicting themselves in art and literature in ways that reflect self-love can feel like a radical act. In this discussion we'll examine fantasy novels with women characters of color that embody a fierce love of self and the willingness to express that love so all the world knows about it.
Sorting Through Representations of Love
s.e. smith, Gillian Chisom, Andrea Horbinski, Kaye M., Jen Michaels, Shveta Thakrar

Across cultures, generations, and social milieus, love takes many forms, but only some experiences of love are represented in fantasy. We defy the straight, the monogamous, and the Western in a journey through love, sexuality, and the possibilities that fantasy offers when it comes to diverse depictions of love, from Muslim lovers to queerplatonic relationships to poly families.
Writing the Fantastic: Love, Romance, Sex, and Humanity
Amy Tenbrink, Renée Ahdieh, Laurie J. Marks, Kiini Ibura Salaam

Love—not to mention sex, passion, romance, and any number of other stops between the infamous friend zone and the sort of relationship that might make the gods jealous—is often supposed a woman's topic. A small, quotidian topic, like compassion or kindness, that belongs in important works of art only when coupled with grander themes—which means, of course, presumptively masculine themes, such as power, violence, and physically impossible waist-to-hip ratios. We reject this on multiple levels. Join us as the Sirens guests of honor discuss love as a fundamental construct in our humanity, why they choose to address this powerful topic in their work, and what they imagine the unlimited horizons of fantasy literature might offer this conversation.

Anonymous
Papers and Lectures - | - Panels
Workshops - | - Roundtable Discussions - | - Afternoon Classes
Combination Presentations

Workshops are hands-on explorations of a topic. This category can include writing workshops, practice in strategies for teaching and learning, craft-based presentations, and other hands-on and highly interactive topics. Please note that the seating in workshop rooms is very limited to allow the presenters the maximum hands-on teaching time for each attendee, as well as to control costs that the presenters incur in providing materials. Thank you for your understanding.
How to Read a Poem
Lisa M. Bradley

Does poetry intimidate you? Do you worry you're not "getting" it? Or do you enjoy poetry but feel ill-equipped to discuss it? Learn how a Real Live Poet™ approaches a new-to-her poem, then practice reading and responding to speculative poetry in a relaxed, 101-environment. All poems will fit the conference theme.
Let's Talk About Sex: Worldbuilding Through Lovers
B R Sanders

What counts as sex? What counts as love? Who is allowed to do what to whom and why? What happens when rules are broken? When you are worldbuilding, these questions can become murky and complicated very quickly. In this workshop, we will explore how using themes of romance, sex, love, queerness, and marriage can deeply inform worldbuilding in speculative fiction.
Real-Life Details for Fantasy Worlds: Personal Storytelling as a Tool for Exploring Emotional Scenes
Nora McLoughlin

How do we conjure feelings as vast as love, lust, jealousy and anger on the page? The feelings are big, but it's often the small and specific details that open the door to empathy. This workshop uses personal storytelling exercises to mine your own life for that authentic specificity. Using our personal stories as a springboard, we'll explore this tool for bringing real-world feelings to life in our fantastical work. This personal storytelling workshop is open to all—writers, readers, editors, and other humans.
Papers and Lectures - | - Panels
Workshops - | - Roundtable Discussions - | - Afternoon Classes
Combination Presentations

Roundtables are interactive discussions of a topic led by a moderator, and attendees are encouraged to take an active part in the discussion. Please note that seating in roundtable rooms is very limited to allow everyone in the room the opportunity to participate.
Book Lovers: Lovers of Books and Their Romances
Bethany Powell

Finding characters that love books as much as we do is fantastic. Even more, we love seeing bookworms find love! When that comes about through books, libraries, or a meeting of geeky minds, all the better. Let's talk our favorite book-loving characters in books and media, their romances, and what we'd like to see more of in the future.
Can You Go Home Again?: Fantasy, Re-Reading, Childhood Favorites, and Nostalgia
Faye Bi

This roundtable will explore the transformative joy of re-reading an old favorite, as well as the flip side of discovering that a beloved book is no longer a favorite. With influence from Jo Walton's and Laura Miller's ideas on re-reading, we'll delve into the books read long ago and see how time, successive reads, and reading companions change our relationships with them.

Lindsey Dowswell
For the Love of Words: Anxieties and Empowerment
Kate Larking

Stories are born from the heart and, like with love, nothing comes easy. Stories sprout in a passionate thought and must weather a writer's anxieties and frustrations to become a piece of ourselves we can share. Join us for a discussion on why we share stories we've created and struggles we face to get those labors of love from jotted notes to published pieces.
Getting Peanut Butter in My Chocolate: Fantasy Romance, Romantic Fantasy, and the Borders of Genre
Cora Anderson

Romance in fantasy, romantic fantasy, fantasy romance—there has long been an overlap between lovers of romantic books and lovers of fantastic books. With the popularity of urban fantasy and vampire/shapeshifter romances, as well as the presence of strong romantic plots in a number of fantasy works, the line between romance and fantasy seems quite blurred. Join us as we discuss whether we can demarcate where fantasy becomes romance and vice versa—and whether there's a benefit to trying.
Queer-Coding and Queer-Baiting
Kate Larking

Queer-coding, when a character is given traits commonly associated with queer people but not explicitly stated as queer, has been present in fiction media for some time. A more recent narrative evolution is queer-baiting, where implied sexual tension or character dynamics are constantly and frequently thwarted, leaving a promise of queer representation that isn't, ultimately, fulfilled by the canon. Join in on a discussion of queer representation in media, subtext and canon, and the impacts on both fiction tropes and queer identities.
Reclaiming Our History
Cynthia Porter

Women have always been engaged in creating and writing fantasy. However, many younger writers and readers think women authors are a new occurrence. Join us as we examine the history of women authors in the fantasy genre. We'll discuss the attitudes and obstacles that lead to authors vanishing from our history. Recommendations of authors who first published in the decades before 2000 will be encouraged and shared.
Selkie Brides and Werewolf Boyfriends: Shapeshifters in Love
Cora Anderson

From folklore about selkies, nagas, and kitsune to the extremely popular modern genre of shapeshifter romance, fantastic stories are full of tales of shapechangers—and the humans who love them. In this roundtable, we will discuss portrayals of shapeshifters in romantic relationships with humans, and explore the ways that these stories vary across time periods and cultures. What can these tales of relationships between humans and shapeshifters tell us about the way we think about romance?
Triangletable Discussion: Love Triangles from All Sides
Meg Belviso

Edward vs. Jacob. Peeta vs. Gale. Lancelot vs. Arthur. Love triangles are bigger than ever in pop culture today, perhaps nowhere more than young adult fantasy. It seems they've never been so popular…or so unpopular. What is so appealing about choosing between two love partners? Why do some people reject books just for featuring one? Most importantly, what's the secret to writing a really good one?
Weak at the Knees: When Romance and Sex Neutralize Female Characters
Amy Boggs

Women in refrigerators. Magical abilities lost with virginity. Fading from the narrative after marriage. Romantic love and sex can be a dangerous place for a major female character. This roundtable will discuss romantic tropes in fantasy that depower and neutralize female characters; how some responses to these damaging tropes do further harm; and how to reclaim sex and romance for female characters as readers, critics, and creators.
Papers and Lectures - | - Panels
Workshops - | - Roundtable Discussions - | - Afternoon Classes
Combination Presentations

Some presenters have been accepted to teach classes in topics related to fantasy literature and the activities of its characters. These tend to be heavily demonstration-based and interactive. You may be required to sign a liability waiver to be in the room during physical sessions.
Fashion and Romance: Undergarments
Jennifer Baker

How does the clothing fantasy characters wear affect romance and romantic endeavors? Undergarments, in particular, can completely change romance and romantic activities, but they are rarely taken into account. Using historical examples, the class will explore how the way characters dress would affect how they interact, especially in romance and the bedroom.
Love is a Battlefield: Weapons and Methods for When Love Goes Wrong
Amy Boggs

Falling in love in a fantasy world often means risking heartache, magical powers, or even the fate of the world. So being wronged in love requires a firm response. This class will discuss historical and fictional ways of taking out an opponent you care about, such as where to thrust a dagger and considerations when causing head injuries. This will include an introduction to fencing (using gloves), t'ai chi ch'uan, and fighting "dirty" for a practical experience. Join us in comfortable clothes to add a jolt of realism to your own writing, be a more aware reader, or learn a little more about murder.
The Movement You Don't See
Blair MacGregor

Fight scenes require more than cool choreography, but not everyone has years to invest in fight-training before writing their epic adventure! Here's your chance to learn lesser-known physical details of fighting through the practices of kata—the martial arts training tool of choreographed techniques. In this movement-filled workshop, you'll discover the internal landscape of a fighter—the grounding, power generation, body awareness, and exertion your fighting characters experience in action. Whether writing a training montage, or an experienced fighter's battle, having the "insider" experience will add depth and realism. Physical activity is included, but not required. Observers and listeners are welcome.

On behalf of the Peregrine Falcon
Potions, Poppets, or Poison: Plant Lore for Any Love Problem
Erynn Moss, Bethany Powell

A leaf to learn your soul mate's name,
Scented oil to set their desire aflame,
Weeds to ward away the unwanted,
An infusion for one whose heart is haunted,
Sachets for those who seek amends,
A blossom to exact revenge.
Guaranteed to expand your herbal repertoire, this class will chronicle the strange and potent love applications of plants plus provide for you to create your own romantic remedy.
Papers and Lectures - | - Panels
Workshops - | - Roundtable Discussions - | - Afternoon Classes
Combination Presentations

Combination presentations include two or more elements of the other presentation types. For example, a paper may precede a related roundtable discussion.
Vidding Is Love
Andrea Horbinski

Vidding comes to Sirens! This presentation and roundtable discussion will briefly introduce the practice of vidding (aka fanvids or songvids) by showing about a dozen vids, ranging from classics to book vids to vids related to this year's Sirens theme. After watching the vids, we'll have a short combined discussion and Q&A about the vids, vidding in general, and the fannish love that goes into them.
Papers and Lectures - | - Panels
Workshops - | - Roundtable Discussions - | - Afternoon Classes
Combination Presentations

Vetting Board
Lisa M. Bradley writes speculative fiction and poetry, often inflected by her experiences growing up on the Texas-Mexico border. She now lives in Iowa with her spouse, child, two cats, and a slowly abating sense of alienation. Her work has appeared in venues such as Cicada, Mothering, Strange Horizons, and The Moment of Change: An Anthology of Feminist Speculative Poetry. Her collection The Haunted Girl (Aqueduct Press) features women rebelling against all manners of evil. They don't always win, but they always put up a damn good fight.
Constance Burris is an author of science fiction, fantasy, and horror. She lives in Oklahoma with her husband and two kids. When she's not writing, she's fighting the good fight as an environmental engineer.
Gillian Chisom is a PhD candidate in history at the University of California, Berkeley. Though she writes urban fantasy rather than historical fiction, Gillian's scholarly and fictional writings both display passion for women's voices and stories. A lifelong fantasy reader, over the last few years Gillian has wrestled with the genre's flaws and possibilities, and has become committed to writing stories with queer teen girls at their centers. When not reading seventeenth-century witch trials or writing about lesbians dealing with supernatural mayhem, she likes to watch TV and make her own clothes (sometimes at the same time).
Rosemary Clement writes supernatural mystery novels for young (and not so young) adults, including Spirit and Dust, Texas Gothic, The Splendor Falls, and others. Her books have won the Romance Writers of America's RITA® award and the Spirit of Texas Award from the Texas Library Association, and have been included on the ALA list of Best Books for Young Adults, Quick Picks for Reluctant Readers, and TLA's TAYSHAs list. A recovering thespian with a master's degree in communication, she now uses her drama queen skills to write novels and Twitter posts. She loves coffee, dogs, Jane Austen, military history, Gilbert and Sullivan, BBC America, Star Wars, books with kissing, and movies with dragons, sword fights and lots of explosions.
Sharon K. Goetz tests software. Too fond of textuality for her own good, she has also worked in scholarly textual criticism and web publishing, written software manuals, and completed a PhD investigating medieval English chronicles amidst their manuscript contexts. As time permits, she reads widely and plays computer games.
Suzanne Rogers Gruber lives on the edge between the Great Plains and the Rocky Mountains and has been making things up since she was a small girl in upstate New York. Her day job is helping individuals and organizations research, design, and organize their information. She has an MLIS from San Jose State University and a BA in Literary Studies from Simon's Rock College. In her free time, Suzi writes fantasy and science fiction, knits, gardens, and hikes in the mountains. She's been involved with Sirens off and on since 2010 in a variety of roles, mostly recently as a librarian.
Andrea Hairston is author of Redwood and Wildfire, winner of the 2011 Tiptree and Carl Brandon Awards, and Mindscape, winner of the Carl Brandon Award. Lonely Stardust, a collection of essays and plays, was published in 2014. Her latest play, Thunderbird at the Next World Theatre, appears in Geek Theater—15 Plays by Science Fiction & Fantasy Writers. Her third novel, Will Do Magic For Small Change came out in May 2016. In her spare time Andrea is the Louise Wolff Kahn 1931 Professor of Theatre and Africana Studies at Smith College and the Artistic Director of Chrysalis Theatre. She bikes at night year round, meeting bears, multi-legged creatures of light and breath, and the occasional shooting star.
Joy Kim works as a public librarian in Washington. She is a past chair of YALSA's William C. Morris YA Debut Award and Great Graphic Novels for Teens committees, and even occasionally finds time to read for fun. In her free time, she enjoys cooking, running, and watching Korean reality shows.
Candice Lindstrom is an editorial assistant for a business magazine publisher covering women, LGBT, and minority enterprises. She also edits young adult and adult fiction for a paranormal publisher. When not reading for work, she's reading for pleasure in almost any genre, but science fiction/fantasy is her first love.
B R Sanders is a white, genderqueer speculative fiction writer who lives and works in Denver, Colorado, with their family and two cats. Outside of writing, B has worked as a research psychologist, a labor organizer, and a K–12 public education data specialist.

2016 Call for Proposals
CALL FOR PROPOSALS: Sirens
Denver, Colorado
October 20–23, 2016
A conference on women in fantasy literature presented by Narrate Conferences, Inc.
Sirens, a conference focused on literary contributions by women to the fantasy genre and on fantasy works with prominent female characters, will take place October 20–23, 2016, in Denver, Colorado. The conference seeks papers, panels, interactive workshops, roundtable discussions, and other presentations suitable for an audience of academics, professionals, educators, librarians, authors, and fantasy readers.
The theme for 2016 is "lovers" and presenters are invited to consider the role of love, intimacy, and sex in fantasy literature. Proposals that address women in fantasy literature, such as specific aspects of a work or series, works related by other themes, and studies of the fantasy genre across all disciplines are encouraged as well. A non-exhaustive list of sample topics includes literary analyses of novels; studies of genre history; use of fantasy works in schools and libraries for education; examination of related business and legal issues; media and fan studies; craft-based workshops in writing, art, and publishing; and overviews of how fantasy works fit into larger contexts.
Presentation submission to the vetting board is by online system only. No other format or contact will be considered. The deadline for proposals is May 9, 2016, and notices regarding proposals will be sent no later than June 13, 2016. Those requiring an early decision in order to obtain funding from their institutions should contact the programming coordinator at (programming at sirensconference.org).
At the time of proposal submission, presenters must provide an abstract of 300 to 500 words, a 50 to 100 word presentation summary for publication, and a presenter biography of 50 to 100 words. Those wishing to submit a proposal for a panel or an interactive roundtable discussion may submit a brief explanation of a topic and a list of 10–15 sample discussion questions in lieu of a formal abstract; workshop proposals may be formatted as lesson plans. Afternoon classes—interactive demonstrations of interest to fantasy readers that may be less formally related to the theme—may also be presented as lesson plans.
Accepted presenters must be available to attend the conference in its entirety; no partial or day registrations will be offered. Presenters must be registered for the conference no later than July 9, 2016. Conference papers will be collected for optional publication at a later date.
For more information about programming, the review process, suggested timing and structure of presentations, audio-visual availability, and proposal submissions, please see the Sirens website at <http://www.sirensconference.org/present/>. Questions specifically about programming may be directed to (programming at sirensconference.org), and general conference inquiries may be sent to (help at sirensconference.org).
Sirens is a presentation of Narrate Conferences, Inc., a 501(c)(3) charitable organization with the mission of organizing academic, literary, and exploratory educational conferences that address themes of interest to scholars, educators, students, professionals, and readers. For inquiries about Narrate Conferences, Inc., please write to (info at narrateconferences.org).
Download the Call for Proposals


You will need Adobe Reader to view these files. If you do not have it, please use this button to access the free download.
Get Adobe Reader


Conference - Guests of Honor - Schedule - Books and Breakfast - Reading Lists
Programming - Vetting Board - Call for Proposals