The
Park Hyatt
, in Beaver Creek, Colorado, is the official location of Sirens. The resort features welcoming community spaces, splendid rooms and an acclaimed spa and fitness center. Internet access is included in your resort fee, and we think you'll appreciate the free s'mores, five hot tubs, friendly staff, and gorgeous alpine views.
In fact, if you have extra time, you may want to come into Beaver Creek early. Only rarely does a luxury hotel in Beaver Creek offer such a tremendously discounted rate—and Sirens is a great opportunity to spend some extra time acclimating to the altitude, lazing gloriously about a gorgeous hotel room, reading or writing by the fire (perhaps with a drink in hand), and exploring Beaver Creek and its magnificent views.
While attendees are not required to stay at the Park Hyatt, we encourage you to do so. The resort has reserved a block of hotel rooms at a very low rate for Sirens attendees. By staying at our official hotel, you help us meet our financial obligations to the resort so that we can keep the cost of attending Sirens as low as possible.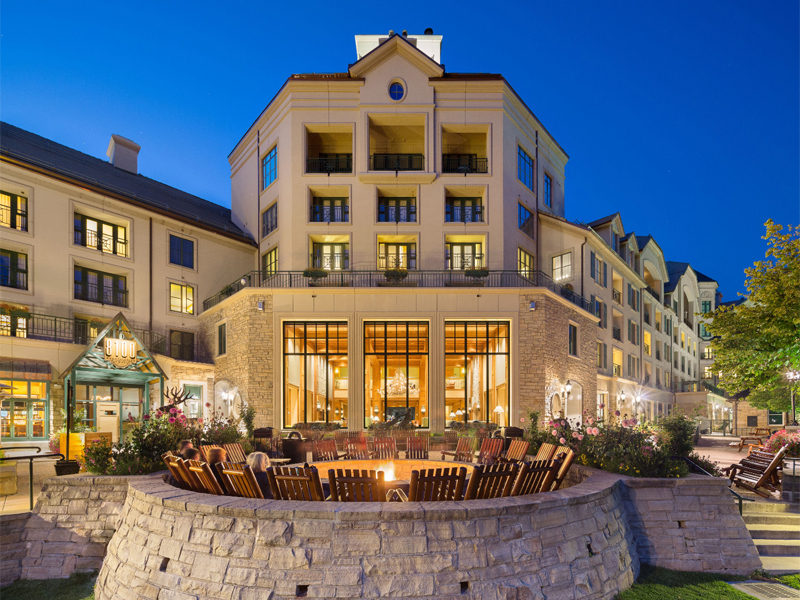 Sirens attendees are welcome to stay at the Park Hyatt for a rate of $149 per night for single/double occupancy, $169 a night for triple occupancy, and $189 a night for quad occupancy. This rate is good starting the night of Friday, October 19, 2018, and lasts until the night of Tuesday, October 30, 2018. Deluxe rooms, suites and condos will be available at a higher (but still discounted) rate. Room rates are subject to tax, and a $10 per room/per night resort fee, which includes access to an extensive fitness center, local and toll-free telephone calls, and in-room and public area high speed Internet, among other amenities. Valet parking is $10 per vehicle, per night.
Guest rooms feature such comforts as cozy bathrobes, in-room coffee and tea, hair dryers, a humidifier, ample storage space, and an in-room safe. The front desk clerks and concierge are available around the clock. Both casual and high-end dining options are available on site, and many more restaurants and bars are a short walk or free bus ride away. Resort staff can help you arrange child care if needed.
Park Hyatt - Reservations - Spa

Reservations
To make a reservation at the Park Hyatt, please telephone the resort at (970) 949-1234 or follow this link to make your reservation online. If you are making your reservation by phone, please give the resort staff code "Sirens Narrate Conference" to receive the Sirens discounted guest-room rate.
The Park Hyatt is holding a block of guest rooms specifically for Sirens attendees. These rooms will be available at the discounted Sirens rate until either the block is sold out or October 1, 2018, whichever comes first. The hotel will release any rooms remaining in the block on October 1, 2018, and all reservations made after that date must be made at the regular hotel rates.
If you're seeking roommates, you are welcome to Tweet us @sirens_con so we can retweet your request, and you're welcome to post on our Facebook page as well. Should you encounter any difficulties whatsoever in making your reservation, please contact us at (help at sirensconference.org) so that we may assist you.
Park Hyatt - Reservations - Spa

Allegria Spa
If you have an hour or two and you'd like a break, we suggest the Allegria Spa, located right off the main lobby of the Park Hyatt. Named one of the best spas in the world by both USA Today and Condé Nast Traveler, Allegria Spa offers massages, facials, body treatments, manicures, and pedicures, as well as their famous Aqua Sanitas water ritual (bathing suit required). In case you would like to indulge, Allegria Spa is offering Sirens attendees a 20% discount off services of 50 minutes or longer. Please make sure to mention that you're with Sirens to receive the discount.