In this issue:
PROGRAMMING
Yes, it's February, which means it's time for programming! The papers, panels, workshops, roundtable discussions, and afternoon classes for Sirens are proposed and presented by attendees. We encourage you to focus on fantasy, particularly women in fantasy, and related issues of interest. We also hope that you'll consider the idea of hauntings—not just the idea of ghosts, but echoes of the past, visions of the future, prophecies, dreams, visions, spirits, and persistent memories. Our annual series on preparing a proposal begins in March.
Proposals are due May 14, 2014, which will come up sooner than you think, so while you're pondering, why not reach out to possible co-presenters on the Sirens message boards, on Facebook, or in the comments of the Sirens LiveJournal or blog?
GUEST OF HONOR SPOTLIGHT
Within our focus on fantastic women, each year Sirens features a fantasy-related theme—and in 2014, that theme is "hauntings." The traditional ghost story, of course, has decidedly feminist roots, but we'll also be examining the topic more broadly: namely, what it means to be haunted. To further our discussion, we have invited three guests of honor, each of whom writes powerfully and reflectively about hauntings: Kendare Blake, Rosemary Clement-Moore, and Andrea Hairston. This month, we'd like to highlight Rosemary Clement-Moore.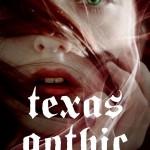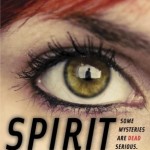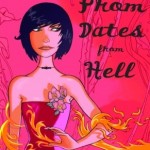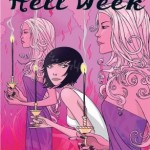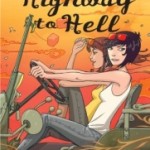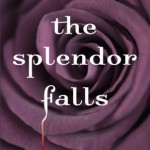 Rosemary Clement-Moore's Texas Gothic, about the Goodnight family of witches in Texas, received a starred review from Kirkus Reviews and School Library Journal, was included on Kirkus' Best Teen Books of 2011, and appeared on ALA's 2012 List of Best Books for Young Adults. Her most recently published work, Spirit and Dust, introduces readers to Daisy, another member of the Goodnight family. She is also the author of the Maggie Quinn: Girl vs. Evil series (Prom Dates from Hell, Hell Week, and Highway to Hell), which is about a mystery-loving school newspaper reporter who inherited her grandmother's sixth sense, and The Splendor Falls, about a ballerina who can't dance and may be losing her mind.
For more information about Rosemary, please visit her website, which includes her blog, or her Twitter.
REGISTRATION PRICE INCREASE
The next price increase for Sirens will happen on March 31, 2014.
Registration cost includes entry to conference programming and events, including the three keynote presentations by our guests of honor and a conference T-shirt available only to attendees, as well as four meals or receptions. Currently, the cost of registration is $185. It jumps to $195 at the very end of March. Visit http://www.sirensconference.org/registration/ for more information or to register now.
BOOK REVIEWS
In past years, we've been fortunate to host fantasy book reviews as part of our newsletter. We'd love to revive this tradition and feature more readers and writers of women in fantasy. If you think you could contribute a book review of at least 250 words (and perhaps no more than 1,500, at the longest—though we could talk) sometime during the next year, please visit the volunteer system and on the third page, where you are offered different volunteer team choices, indicate that you'd like to be a book reviewer in the section that says "Please tell us of any specific position you are interested in" (or let us know in any volunteer system text box—we'll sort you out).
For those of you who have volunteered, thank you! More information will be on its way to you.
If you're with a publisher and are interested in providing review copies or similar, please contact us at (help at sirensconference.org).
YOU'RE EXCITED ABOUT…
We love to get news about fantasy book sales and new releases, links of interest (especially links we might have missed), interesting art, and so on. Your contributions are very much appreciated, and they help us find out about stuff we missed! Please send your news, or news that you're excited about, to (help at sirensconference.org).
February and Recent Releases:

House of Sand and Secrets by Cat Hellisen (January 8)

What Makes This Book So Great: Re-Reading the Classics of Science Fiction and Fantasy by Jo Walton (January 21)

Ignite Me (Shatter Me #3) by Tahereh Mafi (February 4)

Falling Light (Game of Shadows #2) by Thea Harrison (February 4)

Mistwalker by Saundra Mitchell (February 4)

Black Dog by Rachel Neumeier (February 4)

Cress (The Lunar Chronicles #3) by Marissa Meyer (February 4)

Teen Spirit by Francesca Lia Block (February 4)

Red Delicious (Siobhan Quinn #2) by Caitlin R. Kiernan writing as Kathleen Tierney (February 4)

Reaper's Touch by Eleri Stone (February 10)

Fates by Lanie Bross (February 11)

Fool's Gold by Philippa Gregory (February 11)

Lady Thief (sequel to Scarlet) by A.C. Gaughen (February 11)

Feral Curse (Feral #2) by Cynthia Leitich Smith (February 11)

The Tinker King (The Unnaturalists #2) by Tiffany Trent (February 11)

The Glass Casket by McCormick Templeman (February 11)

Perfect Lies by Kiersten White (February 18)

Moth and Spark: A Novel by Anne Leonard (February 20)

Blades of the Old Empire (Majat Code #1) by Anna Kashina (February 25)

Grim, including stories by Malinda Lo, Sarah Rees Brennan, and Dia Reeves, among others (February 25)

Labyrinth of Stars by Marjorie M. Liu (February 25)

Links:

The Cybils Awards: The Summer Prince by Alaya Dawn Johnson wins the 2013 YA speculative fiction award. Other finalists, including Robin LaFevers.

Alaya Dawn Johnson is on the Tiptree Award Honor List. See it and other honors here.

Cover reveal for The Magic Thief: Home by Sarah Prineas.

Via @Nnedi: My novel Akata Witch has been optioned (for film/tv) by producer Donna Lamar. 😀

Con or Bust's annual auction is over, but a matching donation drive is underway until February 28.

This might spark some discussion—How Disney's 'Frozen' Gets Its Bad Prince Charming Right.

Razorhurst by Justine Larbalestier has a release date.

Sofia Samatar wins the 2014 Crawford Memorial Award for A Stranger in Olondria.

ALA 2014 Youth Media Awards, including plenty of genre fiction.

Cover reveal for Mortal Heart by Robin LaFevers.

This might also spark some discussion—what books do you recommend to convert readers to genre fiction?
GIVEAWAY!
Post a comment of at least two sentences on our blog or LiveJournal by March 7, 2014, and tell us which February release you're most excited about and why. We'll choose one lucky winner from the participants and contact them for a mailing address, and that person will win a copy of the book they chose. (U.S. addresses only, please!) Current Sirens staff members are not eligible to win, though they may leave a comment, but all volunteers, attendees, and I-wish-I-could-attendees are welcome to tell us their favorites.
---
Questions? You can comment here or write to us at (help at sirensconference.org).