In this issue:
PROGRAMMING NEWS
During the month of March, we'll be posting our annual guide to programming on the Sirens LiveJournal and blog. The first post and the second post in the series are up, with information applicable to all types of presentations. If you'd like to submit a programming proposal, we hope you'll take a peek at our tips.
The deadline for programming proposals is May 12, 2014.
Please see the guidelines section of our website for more information on putting a proposal together. If you're curious about past programming, check out our archive.
BRAINSTORMING!
If you have ideas for programming you'd like to see others present, why not share them on our brainstorming post? We're happy to have you offer and exchange ideas, to seek out co-presenters, and to think out loud.
UPCOMING CHATS
We're also hosting two chats on our website to talk about programming ideas, travel plans, and the books we've been reading. Everyone is welcome! Please feel free to stop by for a minute or an hour. You don't need to download anything, to make an account, or have any special software for the chat, but you may need to refresh the page after the chat's start time to participate.
Our chats are scheduled for:
Wednesday, April 2, from 9 to 11 p.m. Eastern
Saturday, April 5, from 2 to 4 p.m. Eastern
GUEST OF HONOR SPOTLIGHT
Within our focus on fantastic women, each year Sirens features a fantasy-related theme—and in 2014, that theme is "hauntings." The traditional ghost story, of course, has decidedly feminist roots, but we'll also be examining the topic more broadly: namely, what it means to be haunted. To further our discussion, we have invited three guests of honor, each of whom writes powerfully and reflectively about hauntings: Kendare Blake, Rosemary Clement-Moore, and Andrea Hairston. This month, we'd like to highlight Andrea Hairston.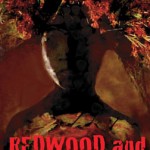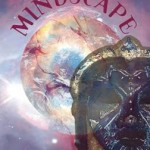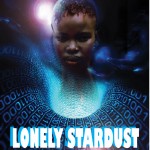 Andrea Hairston's second speculative novel, Redwood and Wildfire, won both the James Tiptree, Jr. Award for 2011 and the Carl Brandon Kindred Award for 2011. Her first novel, Mindscape, won the Carl Brandon Parallax Award and was shortlisted for the Phillip K Dick Award and the James Tiptree, Jr. Award. She is the artistic director of Chrysalis Theatre and has created original productions with music, dance, and masks for over thirty years. Andrea is also the Louise Wolff Kahn 1931 Professor of Theatre and Afro-American Studies at Smith College. Her plays have been produced at Yale Rep, Rites and Reason, the Kennedy Center, StageWest, and on public radio and television. Andrea has received many playwriting and directing awards, including several National Endowment for the Arts grants for playwrights, new works, to work as a dramaturge/director with playwright Pearl Cleage; a Ford Foundation grant to collaborate with Senegalese master drummer Massamba Diop; and a Shubert Fellowship for playwriting. Since 1997, her science fiction plays produced by Chrysalis Theatre included Soul Repairs, Lonely Stardust, Hummingbird Flying Backward, and Dispatches. Archangels of Funk, a sci-fi theatre jam, garnered her a Massachusetts Cultural Council Fellowship for 2003. Her next book, Lonely Stardust: Two Plays, a Speech, and Eight Essays, will be released by Aqueduct Press this spring.
For more information about Andrea, please visit her website or her blog.
REGISTRATION PRICE INCREASE
The next price increase for Sirens will happen on March 31, 2014.
Registration cost includes entry to conference programming and events, including the three keynote presentations by our guests of honor and a conference T-shirt available only to attendees, as well as four meals or receptions. Currently, the cost of registration is $185. It jumps to $195 at the very end of March. Visit http://www.sirensconference.org/registration/ for more information or to register now.
BOOK REVIEWS
In past years, we've been fortunate to host fantasy book reviews as part of our newsletter. We'd love to revive this tradition and feature more readers and writers of women in fantasy. If you think you could contribute a book review of at least 250 words (and perhaps no more than 1,500, at the longest—though we could talk) sometime during the next year, please visit the volunteer system and on the third page, where you are offered different volunteer team choices, indicate that you'd like to be a book reviewer in the section that says "Please tell us of any specific position you are interested in" (or let us know in any volunteer system text box—we'll sort you out).
For those of you who have volunteered, thank you!
If you're with a publisher and are interested in providing review copies or similar, please contact us at (help at sirensconference.org).
March and Recent Releases:

The Kindred of Darkness, Barbara Hambly (March 1)

The Tropic of Serpents: A Memoir by Lady Trent, Marie Brennan (March 4)

Murder of Crows, Anne Bishop (March 4)

The Winner's Curse, Marie Rutkoski (March 4)

The Ghost Train to New Orleans (The Shambling Guides #2), Mur Lafferty (March 4)

Half-Off Ragnarok (InCryptid #3), Seanan McGuire (March 4)

Emilie and the Sky World, Martha Wells (March 4)

Death Sworn, Leah Cypess (March 4)

Boy, Snow, Bird, Helen Oyeyemi (March 6)

Night Broken (Mercy Thompson #8), Patricia Briggs (March 11)

The Lascar's Dagger (The Forsaken Lands #1), Glenda Larke (March 18)

The Midnight Witch, Paula Brackston (March 25)

Wolf Children: Ame & Yuki, Mamoru Hosoda and Yuu

Links:

Cover reveal for Unmade by Sarah Rees Brennan.

Jane Yolen, Ellen Datlow, Kate Elliott, Elizabeth Hand and N. K. Jemisin talk about being women writers, writing female characters, and the role models they look up to on SF Signal.

Ellen Kushner, Delia Sherman, and Terri Windling teaching at Hollins University in 2015.

Special edition of Dreams of Gods & Monsters by Laini Taylor.

The 26th Annual Lambda Literary Awards finalists have been announced, and you'll recognize at least a few, we think.

An article from The New Yorker on Tove Jansson, creator of the Moomins.

The 2013 Nebula Award Nominees have been announced, and a number of the works will be of interest to Sirens attendees (our congratulations to many of you who've joined us in the past!).
Do you have exciting book news or fantasy links for us? Send it to (help at sirensconference.org) and we'll include it in the next newsletter.
GIVEAWAY!
Post a comment of at least two sentences on our blog or LiveJournal by April 4, 2014, and tell us which March release you're most excited about and why. We'll choose one lucky winner from the participants and contact them for a mailing address, and that person will win a copy of the book they chose. (U.S. addresses only, please!) Current Sirens staff members are not eligible to win, though they may leave a comment, but all volunteers, attendees, and I-wish-I-could-attendees are welcome to tell us their favorites.
FEBRUARY'S GIVEAWAY WINNER
Rachel R., who was excited about Grim, is February's winner. Please write to (help at sirensconference.org) to give us your mailing address. Congratulations!
---
Questions? You can comment here or write to us at (help at sirensconference.org).