In this issue:
We're so happy to be back and at it for Sirens 2016—and we welcome you to another full year of great books to read, heated debates to have, and brilliant people to meet. To get started, check out our Mission Post for this year, and find out more about the 2016 theme, lovers. And don't forget, here are some important announcements with fast-approaching deadlines!
PROGRAMMING DEADLINE—MAY 9
Most programming for Sirens is conceived and presented by attendees. You create it, you propose it, and—when approved by our vetting board—you present it. That means we'd love to hear from you! There's no requirement to become a presenter; anyone and everyone is welcome to propose and present programming.
Check out our Annual Programming Series (here's Part One), our list of #SirensBrainstorm topics on Twitter, free for the taking, and everything you need to know on our Programming and Proposals pages on the Sirens website. The deadline for proposals is May 9, 2016.
SCHOLARSHIPS
Last year, the Sirens community raised almost $2,500 to help people of color, presenters, and those with financial hardships attend Sirens. In-person attendance requires funds—which means that not everyone who wishes to is able to join us. Their absence makes both our conference and our community less vibrant. At the time of this newsletter, we're almost to 60% of our goal, more than halfway there! And if you're wondering if Sirens scholarships make a difference, please read what Lisa M. Bradley, a 2015 scholarship recipient, has to say.


We're accepting donations until May 9, 2016. Will you donate to help welcome more voices to Sirens?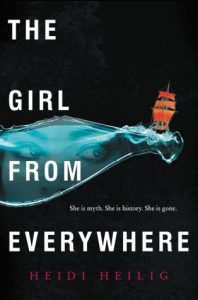 What is Sirens co-founder Amy Tenbrink reading this month? Check out her review of Heidi Heilig's The Girl From Everywhere over on Goodreads. "Read it for: the world-building and the wonderfully diverse characters and the last act…You can totally read this as a stand-alone and be perfectly happy."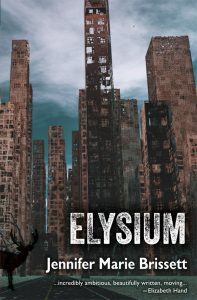 Introducing Read Along with Faye, a new series in which Sirens staff member Faye Bi reads her way through the 2016 Reading Challenge. First up, Jennifer Marie Brissett's Elysium, which Faye found "parts emotional rollercoaster, ambitious post-apocalyptic world-building and, ultimately, a saga of love and loss."
Our Annual Programming Series:
---
Questions? Concerns? Please email general queries to (help at sirensconference.org) and questions about programming to (programming at sirensconference.org).