In this issue:
SIRENS STUDIO
We are thrilled to bring the Sirens Studio back in 2016—and to say that it'll be even better this year, with eight intensives led by extraordinary faculty on topics related to reading, writing, and career development.
While Sirens is terrific, it can be hectic: so many people to see, so many conversations to have, not nearly enough time to grab a seat by the fire and just read. The Sirens Studio, however, gives you both what you love about Sirens and that down time that we all need: small-group workshop intensives led by exceptional faculty in the morning; flexible time to read, write, or relax in the afternoon; and a film screening at night.
Like last year, the cost of attending is $50 for the full two days of the Studio, and we are limiting attendance to 50 participants. If you think you'd might like to join us, please check out our schedule, workshop intensives, and faculty—and then go here to purchase your ticket. We will also offer Studio participants a Monday night Sirens Shuttle option.
PROGRAMMING
We're getting ready to start revealing this year's presentations! The presenter registration deadline was July 9; if you missed it and are still planning to present—or if you missed the email with the result of your proposal—please write to (programming at sirensconference.org) right away. We'll start posting accepted presentations shortly, in small batches, and putting together the conference schedule. Thanks for your assistance—and thank you again to everyone who proposed programming for this year.
By the way, once the accepted presentations start being posted on the Sirens website, you can show your support for a presenter or topic by sponsoring their session. The cost is $35 per presentation, and assuming we have your donation by August 15, 2016, we will include your name next to your chosen topic on our website and in our program book for this year's event.
SCHOLARSHIPS
All recipients of scholarships (and those who didn't receive a scholarship this year) have been sent an email about how to claim their registrations and shuttle tickets. Thank you to everyone who applied!
And thank you again to everyone who donated to support our scholarship program! In the end, we were able to provide eight scholarships.
BOOKS AND BREAKFAST​
Each year, Sirens selects a variety of popular, controversial, and just plain brilliant books related to our theme—and invites attendees to bring their breakfast during the conference and have an informal conversation about those books. For 2016, we've kicked Books and Breakfast off early—so all of you have time to choose a couple books and read! This year, we've also launched a program to get these books into your hands prior to Sirens.
For extra motivation, we're giving away copies of each Books and Breakfast book—two each month! Congratulations to Kristen B. for winning June's Giveaway. Check out how you can win Sorcerer to the Crown and Project Unicorn Vol. 1 in our post here.
LET'S MEET UP!
Though nothing will replace the awesomeness of four days of Sirens in October, we're hosting a few casual meet-ups for members of Sirens community to gather throughout the year. Coming up, a meet-up in Denver!
Date: Sunday, July 31, 2016
Time: 3:00–5:00 p.m. (Mountain Time)
Location: Slattery's Irish Pub in the Landmark, 5364 Greenwood Plaza Boulevard in Greenwood Village, Colorado
Notes: Participants must pay for their own drinks and snacks.
We welcome all members, first-timers and veteran, and you don't need to have attended Sirens in the past to join us. Are you new and curious? Heard of us but haven't made it to Sirens yet? Wondering if our community is for you? Come on down! And bring your book recommendations, your friends, and your questions about Sirens.
If you think you might join us, please RSVP to either @sirens_con on Twitter, here on Facebook, or to Faye at (faye.bi at sirensconference.org).
We hope to see you soon!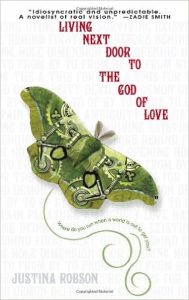 What is Sirens co-founder Amy Tenbrink reading this month? Check out her review of Justina Robson's Living Next Door to the God of Love on the blog> and on Goodreads. Some things she liked: "A killer opening. Unbelievably skillful, detailed world-building. Writing that is both rich and careful. Fully realized characters. Universe-level themes of love and humanity and society."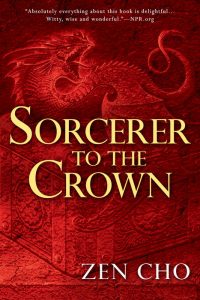 Follow Faye as she completes the 2016 Sirens Reading Challenge! This month, she read Zen Cho's Sorcerer to the Crown, which she found delightfully charming, and hopes that more authors like Zen will be "influenced by the great works of the past and with similar wit and style, create new, original stories for all." Will you Read Along with her? Check out her review on the blog and Goodreads.
Last month we ran Artemis Grey's powerful testimonial on the Sirens blog. Artemis has attended Sirens since our first conference in 2009, and just published her first novel, Catskin, in March 2016. Below is an excerpt:
But she wanted to know if there was a place for her, if there were other feral girls out there who wrote stories that were almost good enough, and other women who glided between the borders of expectation and propriety. So she went to Sirens, and everything changed.

The girl was welcomed not as a stranger, but as a sister returning home. She was brought into a fold where authors sat in circles on the floor and discussed how to find ways of writing things that were important, and yet did not fall into the mainstream definition of Important. How to change society's definition of what was Important. She discovered, within Sirens, a world of women supporting women, supporting ideas, and processes, and points of view. A world of women embracing everything that makes them different while finding unity in everything that they share. Her Sirens Sisters did not teach her how to change herself in order to speak out, they taught her that once she discovered her own voice, it would be loud enough to be heard.
Please read the rest of the testimonial here.
---
Questions? Concerns? Please email general queries to (help at sirensconference.org) and questions about programming to (programming at sirensconference.org).