By Sabrina Chin
I enjoy comics because they combine storytelling with arts and graphics, and I find that the combination helps your imagination as the story unfolds. Here are just few comics collections whose descriptions have caught my eye and made it on to my to-read pile.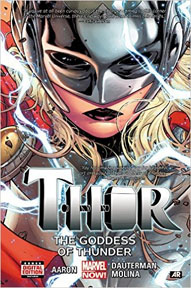 1. Thor Vol. 1: The Goddess of Thunder by Jason Aaron
Thor Odinson, the God of Thunder is unable to lift his hammer, Mjolnir, as he is found to be unworthy as something dark has befallen him. However, it looks like a mysterious woman is able to lift the hammer and transform into an all-new version of the mighty Thor as the Goddess of Thunder. Who is this woman who leads the fight against the Frost Giants who invade Earth? This is also the first female Thor.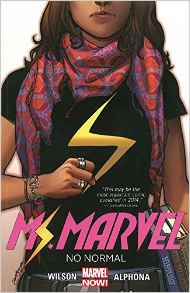 2. Ms. Marvel Vol. 1-11 (collected) by G. Willow Wilson
Kamala Khan, a 16-year-old Pakistani-American from Jersey City, New Jersey, is the fourth character to take on the name Ms. Marvel. These first few issues center on her origin story as she comes to terms with her powers.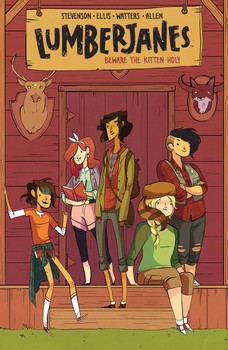 3. Lumberjanes Vol. 1 by Noelle Stevenson
Lumberjanes follows Mal, Ripley, Molly, April, and Jo, a group of girls spending a summer at a scout camp, and the strange creatures and supernatural phenomena they encounter there.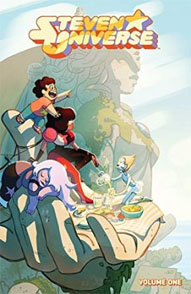 4. Steven Universe Vol. 1 by Jeremy Sorese and Rebecca Sugar
Steven Universe is anything but normal! This first volume follows Steven as he learns how to save the day with the help of Garnet, Amethyst, and Pearl, and what it means it be a great friend and neighbor. Includes bike races and late night karaoke!
5. Gotham Academy Vol. 1: Welcome to Gotham Academy by Becky Cloonan
Gotham Academy is the most prestigious school in Gotham City funded by Bruce Wayne. Only the best and brightest students attend, where they study in classrooms, explore secret passages, and summon terrifying spirits. Sounds like some adventures to be had while at school!
Sabrina Chin works full time as a software developer for a telecommunications company located in the Washington, DC, area. She has a Bachelor of Science degree in computer science and completed her master's degree at Johns Hopkins University. Sabrina has been volunteering for conferences in a technical capacity since 2003. She oversaw the creation and maintenance of the conference websites for Phoenix Rising, Terminus, and Sirens, including the registration, submission, and other back-end systems. In the little spare time found between working and volunteering, she enjoys reading a range of young adult, science fiction, fantasy, and graphic novels.