In this issue:
HAPPY NEW YEAR!
Happy New Year, Sirens! We hope you join us this year invigorated and resolute, with insightful, boundary-pushing, unabashed conversations on female and genderqueer identity in fantasy literature. If you need a place to get started, we recommend our Suggested Reading List and our 2017 Reading Challenge, a collection of titles that cover this year's theme of women who work magic and fantasy literature in general.
SIRENS STUDIO
What if we were to tell you that our Sirens Studio faculty and workshop intensives would be live next month? Our Sirens Studio will take place on October 24–25, the Tuesday and Wednesday before the official start of the conference. Focused around two-hour, small-group workshop intensives on reading, writing, and career development, the Studio is a great way to do a deeper dive at a slower pace. We can tell you this right now: one current and three past Guests of Honor are among this year's faculty.
SCHOLARSHIPS
As you know, Sirens awards scholarships each year to fans of color/non-white fans, exemplary programming presenters, and those with financial hardships. We'll be doing a bigger push for scholarship donations in March, but please feel free to get a head start by donating here.
PROGRAMMING
We will be launching our programming series later this spring, but it never hurts to start brainstorming now. There will be a few changes to the submission process, including supplemental abstracts for panelists. Keep your eyes peeled for more information!
HOTEL REBRANDING
Important note! This year's Sirens hotel, the Vail Cascade Resort and Spa, has completed their renovation for Spring 2017 and has been renamed the Hotel Talisa. We have updated the hotel page on our website with the change.
SIRENS BENEFIT ANTHOLOGY SEEKING SUBMISSIONS
Last year, a few of our attendees did the tremendous job of compiling, editing, and publishing Queens and Courtesans, a benefit anthology with all proceeds donated back to Sirens. This year, their anthology, Witches and Warriors, is currently seeking submissions, particularly across all areas of intersectional feminism. For more details, please visit the submission link.
AMY'S BOOK CLUB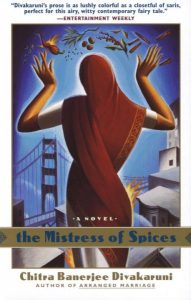 Sirens co-founder Amy Tenbrink kicks off a new year of her book club with Chitra Banerjee Divakaruni's The Mistress of Spices, which she considered "a beautifully crafted folktale of an indomitable woman who battles her own magic to aid her people: the Indian immigrants of modern-day Oakland." Check out her review, coming tomorrow, on the blog and Goodreads.
READ ALONG WITH FAYE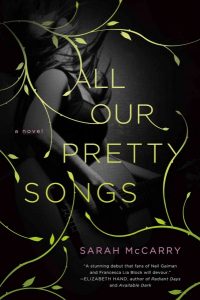 Communications staffer Faye Bi returns with her quest to complete the 2017 Reading Challenge! First up is Sarah McCarry's All Our Pretty Songs; she found the "modern Orpheus and Eurydice retelling fused with sex, drugs and rock and roll… ultimately about friendship and love, though not the way one might suspect." Check out her review on the blog and Goodreads.
---
Questions? Concerns? Please email general queries to (help at sirensconference.org) and questions about programming to (programming at sirensconference.org).