In this issue:
THANK YOU FOR YOUR PROPOSALS
Thank you, everyone who submitted programming proposals! We had a record-breaking number of submissions this year, and the vetting board is hard at work reviewing this year' programming. Decisions will be emailed to submitters by June 12, as will programming scholarship awards (Con or Bust and financial hardship scholarships have already been awarded). All presenters must be registered for Sirens and paid in full by July 9, the presenter registration deadline.
LIMITED REGISTRATIONS REMAINING
We're thrilled—and somewhat shocked—by the unprecedented amount of growth in registrations for Sirens this year! We have carefully examined our available space in Vail, and we can accommodate only 190 total registrations this year. We are holding registrations for everyone who proposed programming this year, regardless of whether the vetting board accepts their proposals, until July 9, after which they will be released to the public. For the full announcement and ticket updates, please visit this link.
As of May 30, we have only 9 registrations remaining! We'll continue to post updates on registration availability on this blog, on our Twitter and on our Facebook page. Please also watch our Twitter for announcements of any individuals seeking to sell their registrations.
AMY'S BOOK CLUB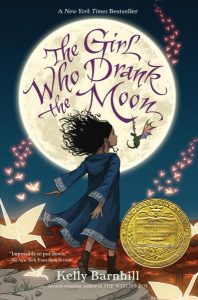 For May, Sirens co-founder Amy Tenbrink read Kelly Barnhill's award-winning The Girl Who Drank the Moon, which she found "breathtaking: both original and reclaimed, both philosophical and whimsical, always compulsively readable." Read her review over on the blog and on Goodreads.

READ ALONG WITH FAYE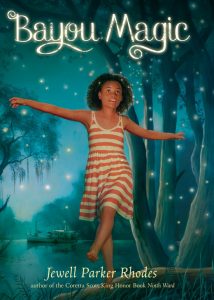 For the Reading Challenge this month, Faye read Jewell Parker Rhodes's Bayou Magic, which she loved for being so full of goodness, atmosphere and "the grandmother-granddaughter relationship that Rhodes has become known for." Check out her full review on the blog and on Goodreads.

IN CASE YOU MISSED IT…
---
Questions? Concerns? Please email general queries to (help at sirensconference.org) and questions about programming to (programming at sirensconference.org).