In this issue:
GUEST OF HONOR: ZORAIDA CÓRDOVA
We're interviewing each of our 2017 Guests of Honor about their inspirations, influences, and craft, as well as the role of women in fantasy literature, as befits this year's theme of women who work magic.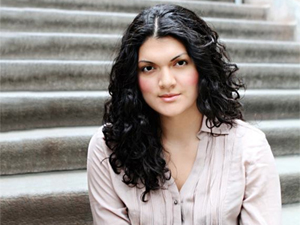 Our interview with Zoraida Córdova
addresses Latinx identity, being drawn to fantasy and magic from a young age, bruja magic and religion in
Labyrinth Lost
, and becoming a young adult author in the wake of We Need Diverse Books: "I feel more comfortable writing POC protagonists now because it's in the zeitgeist. I don't want diversity to become another publishing trend. Because unlike vampires and dystopian novels, POC are real."
Our focus on Zoraida and her work also featured a review of Labyrinth Lost by B R Sanders and a fantasy book list compiled by Zoraida herself!
ACCEPTED PROGRAMMING
Got your planner ready? Visit our Accepted Programing page for the full lineup of this year's topics, summaries, and presenter biographies. Our brilliant presenters will be examining everything from witches to beauty, inclusion to activism, and so much more—in the form of papers, panels, roundtables, workshops, and afternoon classes. Thank you, presenters!
All presentations are available for sponsorship for $35 per presentation. You might choose to sponsor a friend or family member, or select a presentation on a topic that speaks to you, or show your support for underrepresented voices. Should you like to sponsor a programming session, we will include your name next to your chosen topic and in the program book, provided we receive your donation by August 15. Thank you for your support of our programming.
SIRENS SUPPORT
For other ways to support Sirens, we accept monetary donations of any amount, as well as items or services for our auction. Please visit this post to learn more about how we use your support to help keep the price of Sirens as low as possible.
INCLUSIVITY AT SIRENS
This month, we're thrilled to share a post by s.e. smith, who often has to contend with questions like, "What is someone who's not a woman doing at a lady conference?" Their response is perfect: "Sirens isn't a lady conference. It's a conference celebrating women in fantasy, and one where people of all genders participate in the conversation and work to push it further." Read the rest of their post here.
REGISTRATION UPDATE
We have one registration remaining for 2017! If you're planning to attend and haven't registered yet, please do so immediately at this link—or pass it along to a friend.
HOTEL TALISA
All of the Sirens programming and events will take place at the Hotel Talisa, and we've negotiated a fantastic deal on standard room rates: $139/night for 1–2 people (plus tax and resort fee). But rooms are filling up quickly! We've already expanded our room block three times, but when these rooms are gone, you'll have to book at the Hotel Talisa's regular rates or find a roommate. Right now, we have only six rooms left in our room block for the conference dates. For more instructions on how to make your reservation, please visit our Hotel page.
AMY'S BOOK CLUB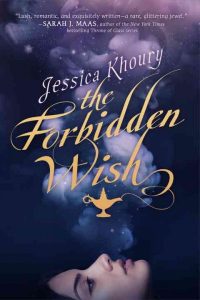 In July, Sirens co-founder Amy Tenbrink read Jessica Khoury's The Forbidden Wish, which she found "full of marvelous reader delights," but also "troubling." Read her review over on the blog and on Goodreads.
READ ALONG WITH FAYE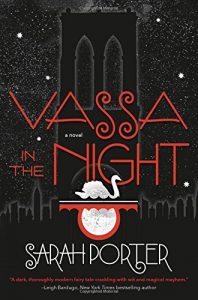 For the Reading Challenge this month, Faye read Sarah Porter's Vassa in the Night, a "dark and poetic" modern-day retelling of the Russian folktale "Vasilisa the Beautiful" set in Brooklyn. Read her review on the blog and on Goodreads.
IN CASE YOU MISSED IT…
---
Questions? Concerns? Please email general queries to (help at sirensconference.org) and questions about programming to (programming at sirensconference.org).