In this issue:
SIRENS 2017 RELOCATION
By now, many of you already know that because of the Hotel Talisa's renovation delays, this year's conference is moving to the nearby Park Hyatt in Beaver Creek. Dates for Sirens Studio (October 24–25) and the conference (October 26–29) will remain the same, as will the programming schedule. Due to credit card security protocols, all attendees must make a new hotel reservation. For full information including reservation instructions, please visit our relocation page.
Thank you all so much, in advance, for your patience and assistance as we tackle all the tasks necessary to move Sirens. Our staff is working hard to ensure that Sirens will be the same brilliant conference for the same brilliant community that it would have been if we'd planned to hold it in the Park Hyatt all along. Thank you, too, for your understanding and support!
UPCOMING INSTRUCTION EMAILS
In the weeks leading up to Sirens, we'll be sending important instruction emails to this year's registered attendees regarding updated menus, meeting the Sirens Shuttle, checking in for the Sirens Studio and Sirens, and finding the Sirens Supper. Presenters will also receive detailed instructions—so keep your eye on that inbox!
If you're riding the Sirens Shuttle and you have not yet provided us with your flight information, please write to us at (help at sirensconference.org). We'll track your progress toward Sirens and make sure that you haven't run into any delays along the way.
INCLUSIVITY AT SIRENS
In the final post in our 2017 inclusivity series, Justina Ireland explains the history behind the term "intersectionality" and what makes Sirens stand out from other conferences: "Attending Sirens is like having a good meal after years of living off of crumbs. Your identity will be respected and embraced, your opinion valued, and you will learn so much it will feel like a weekend of machine gun epiphanies, each one more amazing than the last." Read the rest of her post here.
VOLUNTEERING
We always need great volunteers to help at Sirens! Volunteer shifts vary in length and responsibilities, but most volunteer shifts are during programming and allow you to attend presentations. If you're planning to stick to a room for the whole morning or afternoon, and don't mind flagging down help if any problems arise, we, our presenters, and our community thank you immensely.
For more details, please visit our volunteer page. If you're a returning volunteer, you don't need to fill out the form—just follow the directions in the email sent through the Google Group.
AMY'S BOOK CLUB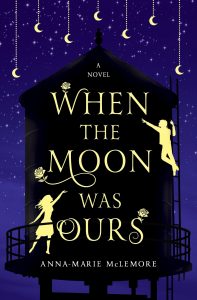 Sirens co-founder Amy Tenbrink debates whether books have to have plots in her review this month, of Anna-Marie McLemore's When the Moon Was Ours, but found it "transcendent. McLemore took the best parts of fairy tales and the best of who we, as people, might be, and with her stunning craft, put it all on the page." Full review on the blog and on Goodreads.
READ ALONG WITH FAYE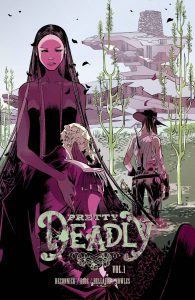 Are you done, or almost done the 2017 Reading Challenge? Faye is… not as close as she would like. But she found Kelly Sue DeConnick and Emma Rios's Pretty Deadly, Vol. 1 "demanding and intellectually challenging… incredible, myth-making, myth-breaking stuff." Read her full thoughts on the blog and on Goodreads.
SIRENS REVIEW SQUAD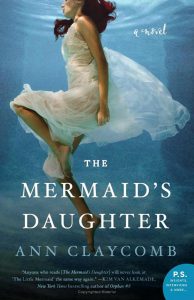 Friend of Sirens Jae Young Kim read Ann Claycomb's The Mermaid's Daughter, a modern-day retelling of The Little Mermaid set in at a musical conservatory, whose main character is an opera student. "Love and music are central to this retelling…it's clever and fitting." Read her full review here.
IN CASE YOU MISSED IT…
---
Questions? Concerns? Please email general queries to (help at sirensconference.org) and questions about programming to (programming at sirensconference.org).