In this issue:
SIRENS STUDIO WORKSHOPS ANNOUNCED
We're thrilled to announce our reading, writing, and career development topics for this year's Sirens Studio! Held on October 23-24, 2018 prior to the official start of the conference, the Studio offers small-group workshop intensives led by exceptional faculty in the morning; flexible time to read, write, or relax in the afternoon, and a film screening at night. New for 2018, participants will also be invited to a Studio attendees-only faculty reception.
Please click on the faculty biographies and course titles for more information on each workshop intensive:
Reading
Writing
Career
SCHOLARSHIP FUNDRAISING
As part of our mission, we specifically craft Sirens to include and amplify the many brilliant voices of our attendees. Tomorrow, we'll be kicking off our fundraising campaign to help make attendance possible for people of color, exemplary programming proposals, those with financial hardships, and new this year, librarians, educators, and publishing professionals. We'll have more information about how you can support our scholarships on our blog tomorrow!
PRICE INCREASE AND TICKETS UPDATE
On March 1, the cost of a Sirens registration will increase from $225 to $250.
Along with general registration for Sirens, tickets are available now for the Sirens Studio and the Sirens Supper. There are only 20 Studio and 11 Supper tickets remaining!
PROGRAMMING PROPOSALS
The deadline for programming proposals is approaching in May, so in March, we'll be launching our annual programming series with tips, tricks and everything you need to know to submit a successful programming proposal, along with free-for-the-taking topic ideas on our #SirensBrainstorm hashtag. We're also revisiting each Sirens theme; you can find our posts on Reunion and Hauntings over on the blog now, with Revolutionaries, Lovers, and Women Who Work Magic coming soon!
AMY'S BOOK CLUB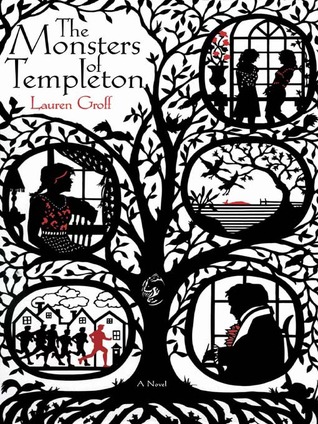 This month, Sirens co-founder Amy Tenbrink read and reviewed Lauren Groff's The Monsters of Templeton in her book club: "Anyone from a small town will startle at Groff's insightful depiction of both the unchanging sameness and the roiling, gossip-worthy drama." Read her full review on the blog and on Goodreads.
READ ALONG WITH FAYE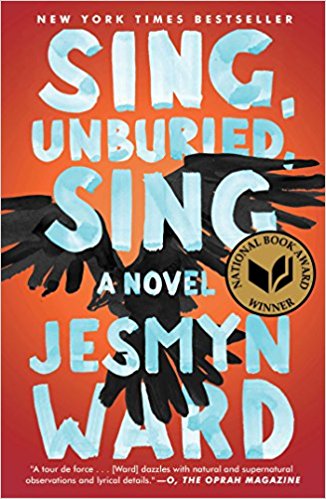 In February, Communications Director Faye Bi read Jesmyn Ward's highly acclaimed Sing, Unburied, Sing for the Reading Challenge, which impressed with "its lyrical, economical prose, its somewhat archetypal but expertly drawn characters, and its deft handling of the many challenges plaguing black communities in the rural south." Read her full review on the blog and on Goodreads.
IN CASE YOU MISSED IT …
---
Questions? Concerns? Please email general queries to (help at sirensconference.org) and questions about programming to (programming at sirensconference.org).