In this issue:
THANK YOU FOR YOUR PROPOSALS
Thank you to everyone who submitted programming proposals! We received a record-breaking number of proposals this year, and the vetting board is hard at work reviewing your work. Decisions will be emailed by June 11, as will programming scholarship awards. All presenters must be registered for Sirens and paid in full by July 10, and we will announce this year's programming shortly thereafter.
REGISTRATION AND TICKETS UPDATE
We are already half sold out for Sirens this year and the Studio and Supper tickets are almost gone! We currently have only 13 tickets remaining for our Sirens Studio and five tickets remaining for our Sirens Supper. If you'd like to register or purchase a ticket, you may do so in our registration system.
SCHOLARSHIPS
We're thrilled to report that not only did we raise more funds for scholarships than ever before, we received more applications for those scholarships than ever before! Scholarships for publishing professionals and those with financial hardships have already been awarded, as have most of the scholarships for people of color awarded through Con or Bust—but one scholarship for a person of color is still available. Please visit Con or Bust to apply.
WHERE ARE THEY NOW: GUESTS OF HONOR
This fall will mark our tenth year of Sirens. With our conference theme of reunion, it's the perfect chance to reflect on past conferences and revisit some old friends. In this series, we check in with our past Guests of Honor to see what they've been up to these days. In 2009, our theme was warriors, and our inaugural Guests of Honor were Tamora Pierce, Kristin Cashore, and Sherwood Smith.
SECOND STUDIO CAREER INTENSIVE ANNOUNCED
We're excited to announce the topic and summary of our second Sirens Studio career intensive, Rhoda Belleza's "Hard Stops"! You can check out the full list of workshop topics, summaries, faculty biographies, and all the information over on our Sirens Studio page. Again, we have only 13 tickets remaining for this year's Studio, so please get yours soon!
PRIVACY POLICY UPDATED
Like seemingly every other company on the planet, Narrate Conferences, the 501(c)(3) organization that presents Sirens, has updated its privacy policy, which applies to Sirens. Notably, while the General Data Protection Regulation of the European Union applies to only certain individuals, Narrate's new privacy policy extends the rights and protocols required by the GDPR to everyone. As this new policy applies to you by virtue of your continuing to use our website, register for Sirens, and so forth, you do not need to do anything to receive the benefit of this new policy. In contrast, MailChimp, the company that we use for our newsletters, requires that you update your settings in order to continue to receive our monthly Sirens newsletters in your inbox. To do so, please see the email we sent you earlier this week. If you have any questions or concerns, please email (legal at narrateconferences.org).
AMY'S BOOK CLUB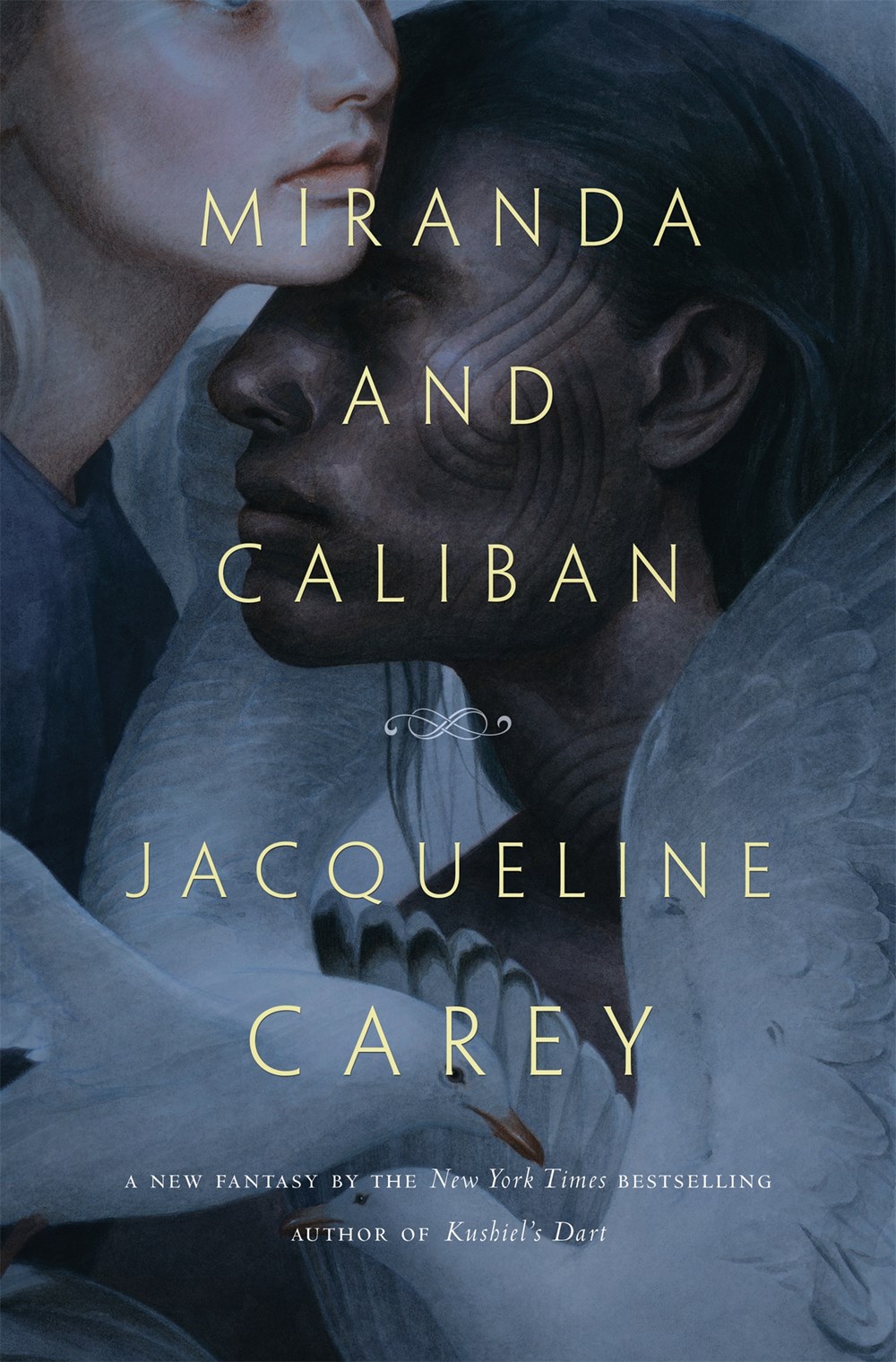 This month for her book club, Sirens co-founder Amy Tenbrink reads Jacqueline Carey's Miranda and Caliban as it interrogates Shakespeare's The Tempest: "I wanted more pointed criticism, more explicit condemnation of Prospero's abuse and control of both Miranda and Caliban… That said, I've been considering lately that simple truth-telling might be its own form of feminism." Read her thoughts on the blog and on Goodreads.
READ ALONG WITH FAYE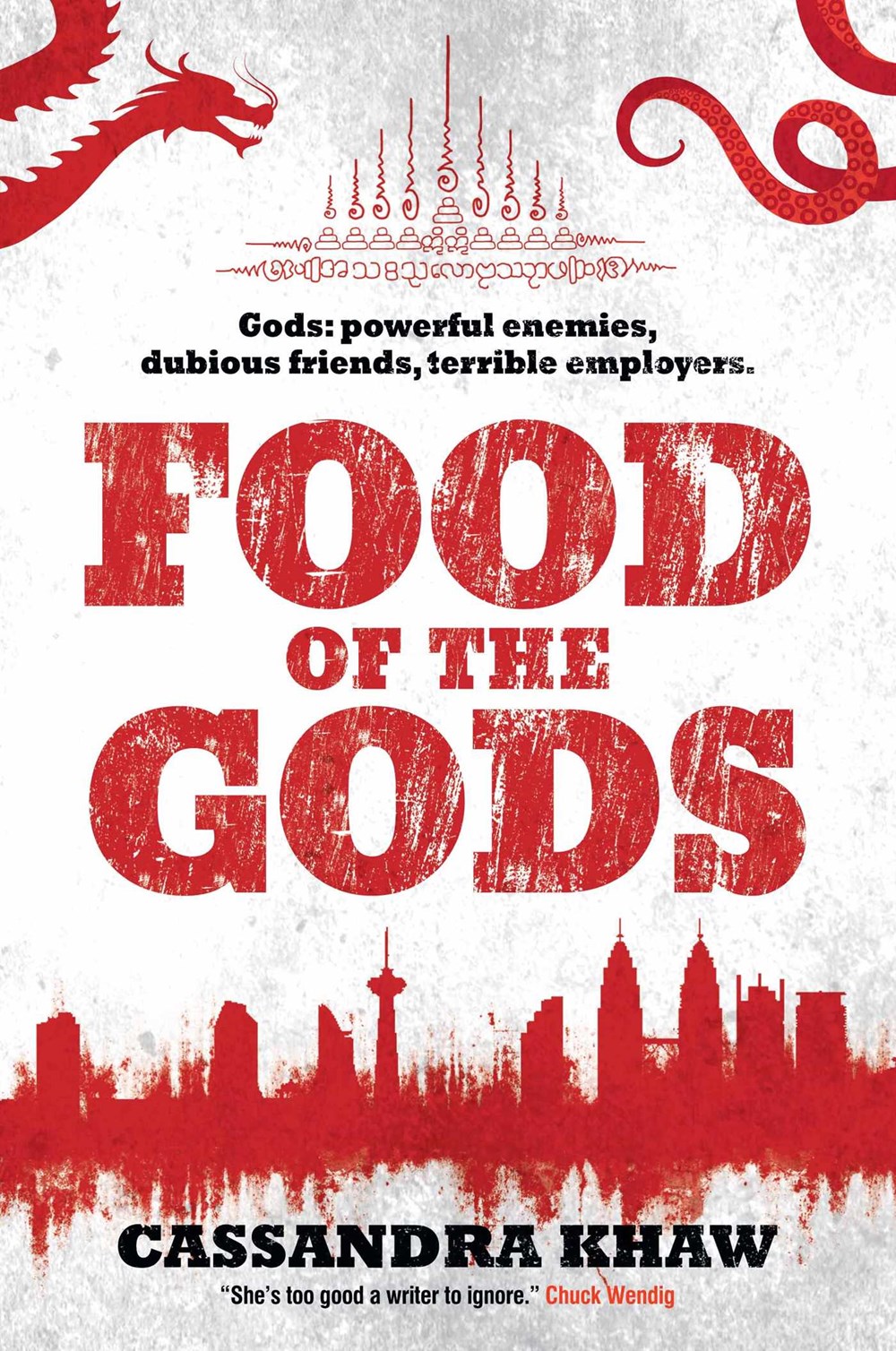 For the 2018 Reading Challenge, this month Communications Director Faye Bi picked up Cassandra Khaw's Food of the Gods, which she found "truly absurd… But if you love wordplay, clever mythology, copious descriptions of food, a plethora of witticisms and a bumbling, yet somehow endearing hero, you'll overlook the out-of-left-field plot and enjoy the onslaught of detail." Read her full review on the blog and on Goodreads.
SIRENS REVIEW SQUAD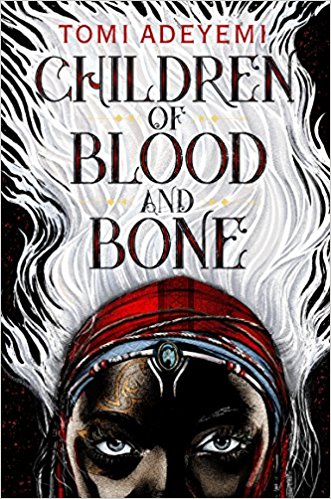 Bookstore Coordinator Amanda Hudson read Tomi Adeyemi's Children of Blood and Bone, which she loved for its "wondrous worldbuilding," save for an "unexpected use of a popular trope… children forced to fight other children in a tournament or arena setting until only one is left alive, explicitly for the entertainment of adults." Read her full review here.
IN CASE YOU MISSED IT …
---
Questions? Concerns? Please email general queries to (help at sirensconference.org) and questions about programming to (programming at sirensconference.org).