In this issue:
GUEST OF HONOR: ANNA-MARIE MCLEMORE
We're interviewing each of our 2018 Guests of Honor about their inspirations, influences, and craft, as well as the role of women in fantasy literature, as befits their corresponding reunion theme.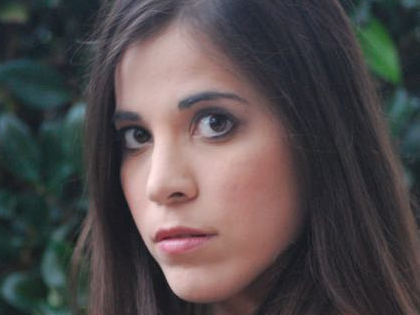 Earlier this month, we spoke to Anna-Marie McLemore on lovers, found families within the LGBTQ+ community, her lyrical, transcendent writing style, and, as a Latina queer woman, not having the option to leave politics out of her art: "I want to write fairy tales for my communities. I want to write stories that are honest—in all their blood and history—and also hopeful—in placing LGBTQ+ characters and characters of color at their centers, in giving them space to claim the magic that belongs to them."
Our feature on Anna-Marie also includes a review of When the Moon was Ours by B R Sanders, a list of books we feel would be friends with Anna-Marie's books (in a new feature titled "Book Friends"), and a fantasy book list curated by Anna-Marie on the lovers theme!
WHERE ARE THEY NOW: GUESTS OF HONOR
This fall will mark our tenth year of Sirens. With our conference theme of reunion, it's the perfect chance to reflect on past conferences and revisit some old friends. In this series, we check in with our past Guests of Honor to see what they've been up to these days. In 2010, our theme was faeries, and our Guests of Honor were Holly Black, Marie Brennan, and Terri Windling.
REGISTRATION AND TICKETS UPDATE
Our Sirens Supper is sold out, and we currently only have 8 tickets remaining for the Sirens Studio. If you'd like to register or purchase a ticket, we recommend you do it soon!
To individuals who have submitted programming proposals, a reminder that you have until July 10, 2018, to register and be paid in full for this year's conference.
PROGRAMMING
After the presenter registration deadline of July 10, we'll be revealing this year's highly-anticipated presentations on our Twitter and on the Accepted Programming page! If you proposed programming and missed the email with the result of your proposal, please email (programming at sirensconference.org) right away. Thank you again to everyone who proposed programming, whether it was your first or tenth time, for another wonderful year of presentations!
SIRENS BOOKSTORE, ATTENDING AUTHORS, AND BOOK DONATIONS
A few years ago, we began stocking our own bookstore as a fundraiser for Sirens. This allows us, in defiance of the commercial market among many other benefits, to stock our bookstore exclusively with fantasy books written by, or featuring, amazing women. Bookstore stocking is well underway for this year's conference!
If you are an attending author with published books, we'd like to make sure your books are in our bookstore! Please email Amy at (amy.tenbrink at sirensconference.org).
In many ways, our bookstore operates like any other bookstore: we acquire new books for sale just like anyone else. But in two ways, our bookstore is different. First, the Sirens community frequently donates new books, just to make sure that the bookstore includes them in its inventory; sometimes these attendees work for publishers or are donating books that they've written, but often, these attendees simply want to help make our bookstore as amazing as possible. Second, we have a used section of our bookstore where we offer gently used fantasy books for $5 each. That section of our bookstore is stocked entirely through donations.
If you would like to donate books to our bookstore, please send your books to the following address, to arrive no later than August 1, 2018. (And remember, if you're shipping only books, the USPS media mail option is terrifically cheap, but terrifically slow, so please leave time for your package to arrive.)
Sirens
c/o Narrate Conferences
P.O. Box 149
Sedalia, Colorado 80135
BOOKS AND BREAKFAST
Sirens veterans know that we select a variety of popular, controversial, and just plain brilliant books related to our theme—and invite attendees to bring their breakfast on conference mornings and discuss them. Here are this year's selections:
Hauntings
The Memory Trees by Kali Wallace
An Unkindness of Ghosts by Rivers Solomon
Rebels and Revolutionaries
Children of Blood and Bone by Tomi Adeyemi
Her Body and Other Parties by Carmen Maria Machado
Lovers
A Crown of Wishes by Roshani Chokshi
Passing Strange by Ellen Klages
Women Who Work Magic
The City of Brass by S. A. Chakraborty
Spellbook of the Lost and Found by Moïra Fowley-Doyle
Please check out the first Books and Breakfast post on the blog, here.
AMY'S BOOK CLUB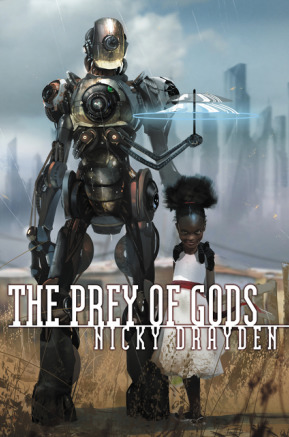 This month for her book club, Sirens co-founder Amy Tenbrink reviews Nicky Drayden's The Prey of Gods: "To envision a realistic world, set in the near future, that includes both sentient AI and a living mythology, and then to envision that world saved by an almost random group of often-marginalized people is an act born of tremendous ambition." More thoughts on the blog and on Goodreads.
READ ALONG WITH FAYE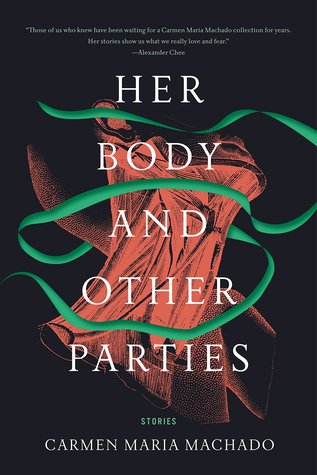 Communications Director Faye Bi reads Carmen Maria Machado's Her Body and Other Parties for her reading challenge this month, which she describes as "punch-you-in-the-face, unabashedly feminist. Darkly hilarious. Sex-positive. Queer. Smart as hell. More often than not, brutal … [these stories] know exactly what they are and do not have the time—or patience—to beat around the bush." Read her full review on the blog and on Goodreads.
SIRENS REVIEW SQUAD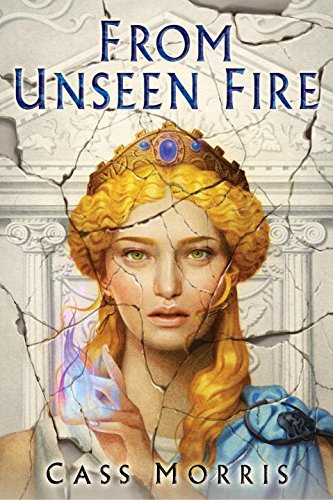 Our Logistics and Art Director Manda Lewis reviews Cass Morris's debut, From Unseen Fire, the first of her Aven Cycle trilogy; she found Morris's historical research of a Romanesque republic particularly noteworthy: "I was easily pulled into the world with her rich descriptions of the city, its people, the architecture, the food, and even the fabric!" Read her full review here.
IN CASE YOU MISSED IT …
---
Questions? Concerns? Please email general queries to (help at sirensconference.org) and questions about programming to (programming at sirensconference.org).