Each year, we select a variety of popular, controversial, and just plain brilliant books—and then, during Sirens, invite our attendees to bring their breakfast and discuss them. Over the years, this program has highlighted the depth and breadth of each of our annual themes and given attendees yet another opportunity to deconstruct, interrogate, and celebrate what women and nonbinary authors are doing in fantasy literature.
This year, our Books and Breakfast program will feature eight books, with two dedicated to each of the themes of our past four years: hauntings, rebels and revolutionaries, lovers, and women who work magic. The complete list of our selections and a spotlight on our hauntings selections are here; we'll be featuring the lovers and women who work magic selections over the next few months as well so that you can pick which ones you might like to read before Sirens!

2018 BOOKS AND BREAKFAST SELECTIONS
Hauntings
The Memory Trees by Kali Wallace
An Unkindness of Ghosts by Rivers Solomon
Rebels and Revolutionaries
Children of Blood and Bone by Tomi Adeyemi
Her Body and Other Parties by Carmen Maria Machado
Lovers
A Crown of Wishes by Roshani Chokshi
Passing Strange by Ellen Klages
Women Who Work Magic
The City of Brass by S. A. Chakraborty
Spellbook of the Lost and Found by Moïra Fowley-Doyle

SPOTLIGHT ON REBELS AND REVOLUTIONARIES
Our two Books and Breakfast picks focused on rebels and revolutionaries are Tomi Adeyemi's Children of Blood and Bone and Carmen Maria Machado's Her Body and Other Parties. Do you plan on picking these up soon? Let us know! Tweet @sirens_con or use the hashtag #Sirens18!
Children of Blood and Bone by Tomi Adeyemi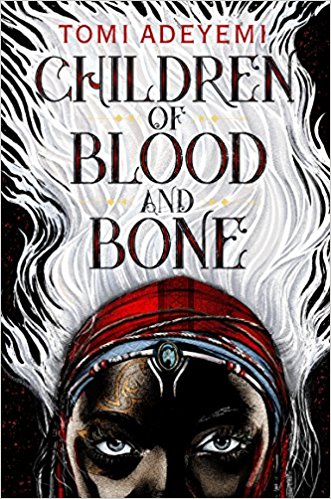 From page one, Adeyemi's debut novel will drag you relentlessly along, unable to stop for even a breath. Find yourself a few hours and a pot of tea; you might not be able to put it down.
We open with Zélie, a girl born of violence and secrecy. Several years ago, Zélie watched the monarchy kill her maji mother, but one victim of the throne's massacre of the magic-workers of Orïsha. Now, she practices rebellion in secret, refusing to be broken by the lasting oppression of her people by the throne. But Children of Blood and Bone is more than covert combat schools and thwarting bullying authorities; this revolution is about bringing magic back to Orïsha—and with it, restoring the freedom and dignity of Zélie's people.
Enter Inan and Amari, the royal children of Orïsha. Both resent their father deeply, but that resentment manifests in different ways: Inan perfects his father's wishes in his search for approval; Amari clings to her sheltered life, closing her eyes to her father's tyranny. When the king finally goes one step too far for Amari, she throws off her carefully crafted ignorance and escapes the palace, only to have a chance encounter with Zélie. The two become resentful, suspicious traveling companions in their joined mission to recover Orïsha's magic and overthrow the king, while Inan gives chase, hoping to both maintain his world as he knows it and finally earn his father's praise.
Adeyemi's pacing is spectacular, her worldbuilding even more so. Adeyemi draws strongly on West African heritage and culture to build her world: Orïsha, its people, and its magic are vivid, unforgettable; its systemic oppression of Zélie's people, raw and all too familiar. And Zélie and Amari are similarly vivid and unforgettable. You might think the book is Zélie's, but Amari is equally compelling as she grapples with her privilege and her pampered upbringing, and the partnership that the girls forge of distrust and hurt is a thing of beauty.
Her Body and Other Parties by Carmen Maria Machado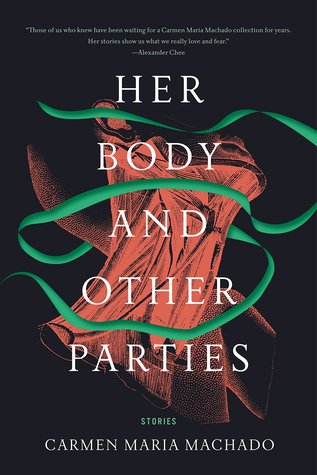 For everyone looking for a flagrant, brazen, unabashed work of fantastic feminism, this one is for you. It's fantasy as commentary, a collection of short stories that use myths, legends, and magic to carve furious insight into our everyday world. It's for the angry girls, the queer girls, the "crazy" girls, the girls who just want one dang thing that's their own private corner of the world. Why is that too much to ask?
As Faye Bi said, when she reviewed Her Body and Other Parties for Sirens earlier this year, "The stories are punch-you-in-the-face, unabashedly feminist. Darkly hilarious. Sex-positive. Queer. Smart as hell. More often than not, brutal. Her protagonists are easy for me empathize with and to cheer for. The stories, as I suspect Machado does too as in 'The Resident,' know exactly what they are and do not have the time—or patience—to beat around the bush."
We could spend days analysing and deconstructing each of Machado's stories. We won't. Instead, we'll simply add that this is collection is one of those works of unquailing, fuck-you feminism, wrapped in a package of monsters and ghostly bells and impossible death, and leave you to do with that what you will.