Sirens Newsletter—Volume 11, Issue 2: February 2019
This month:
Put Your Capes on and Get Your Caps Ready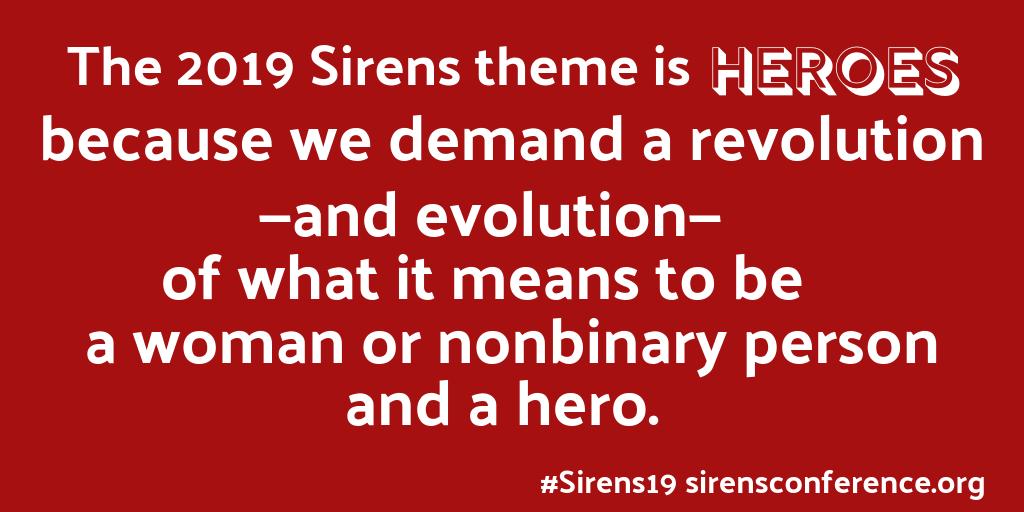 Thinking caps, that is. Earlier this month we posted "Why Our Sirens 2019 Theme is Heroes." We ask the question: What will it take for women and nonbinary people to be seen as heroic?
Which means that programming is right around the corner! That's right, it is February, which means there are less than three months to submit proposals for papers, lectures, panels, roundtables, workshops, afternoon classes, and more!
Sirens probably handles its programming differently than most other conferences or conventions that you know. We don't invite certain people to sit on panels or give lectures. Instead, we invite everyone to submit presentation proposals—and if selected by our independent vetting board, to present those proposals at Sirens. At Sirens, everyone's perspectives, identities, thoughts, and voices are critical to our conversations and our conversations value diverse perspectives, identities, and vocations. And that means you!
For more information on how to turn your idea into Sirens-worthy presentations, we'll be kicking off our annual programming series in March, but to get a head start, visit our Present page. You'll also want to visit our #SirensBrainstorm hashtag on Twitter for topic ideas that you can take for your proposal, bend or break, reimagine, or use for inspiration.
Apply for Sirens Scholarships!
Our amazing community has funded thirteen scholarships for 2019 attendees! For six of those scholarships, the deadline is already fast approaching. Applications for financial hardship and literary professionals are due March 31st. Click below for more information.
Price Jump
On March 1, the cost of a Sirens registration will increase from $225 to $250.
Along with general registration for Sirens, tickets are available now for the Sirens Studio and the Sirens Supper. The prices for these additional tickets will not change, but there are a limited number available, so get yours today!
February's 52 Fabulous Fantasy Books
This month, we spotted an impressive number of new books by women and nonbinary people to add to your shelves, and rounded them up in a photo collage.
Erynn's Pick: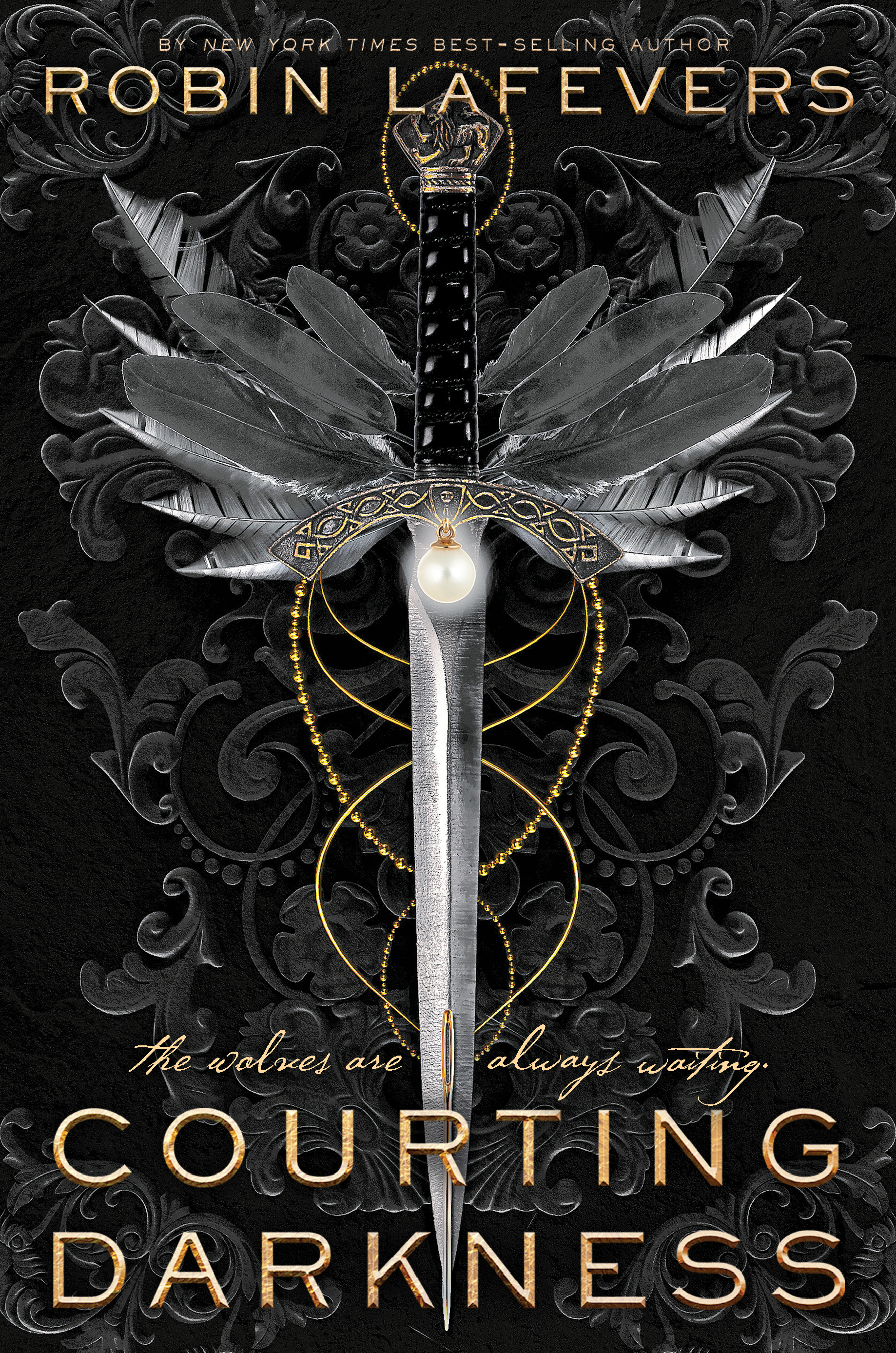 Courting Darkness by former Sirens Guest of Honor and Studio Faculty Robin LaFevers is the newest installment in her world of the His Fair Assassin series.
Faye's Pick: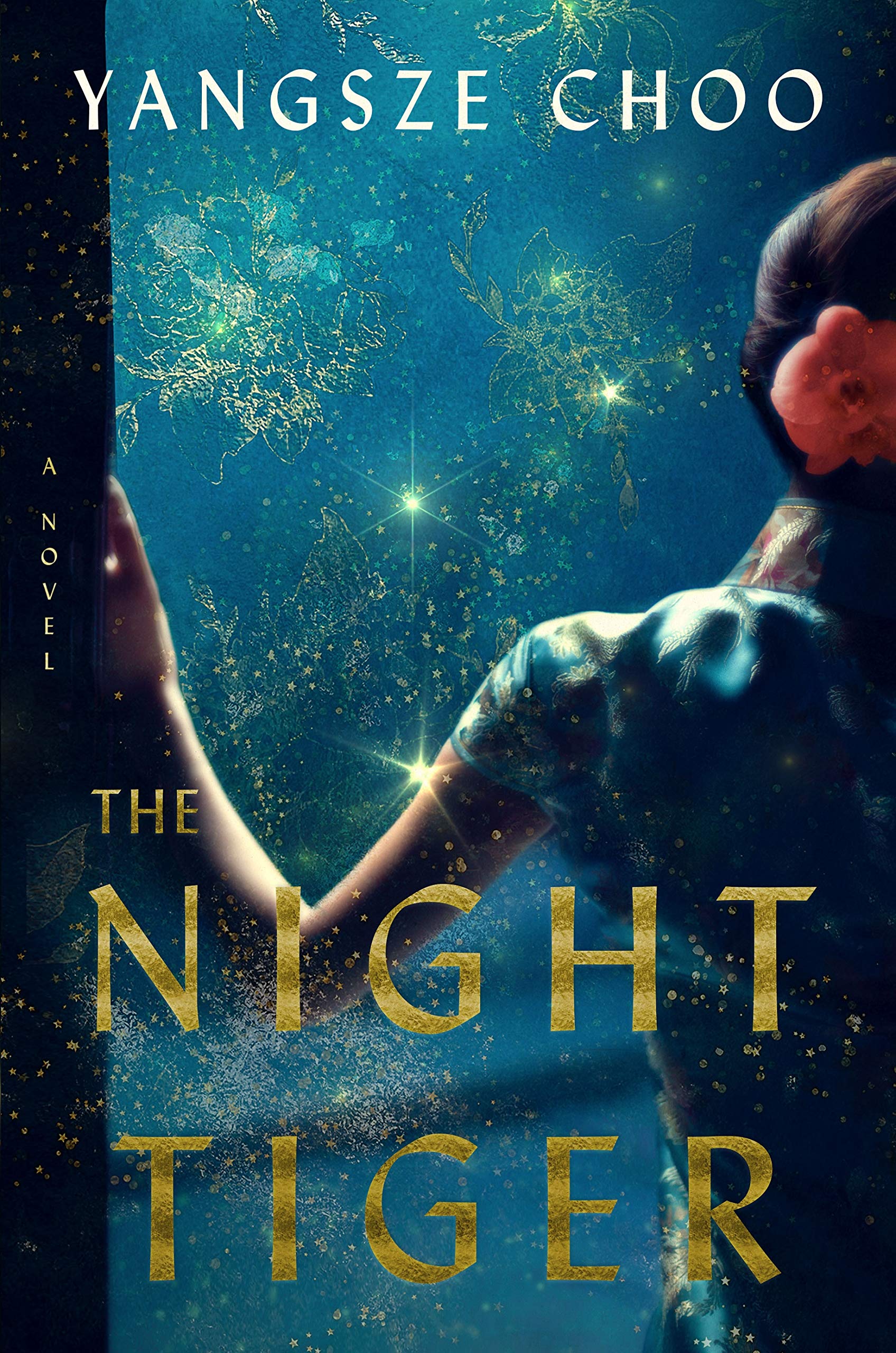 In The Night Tiger by Yangzee Choo, an apprentice dressmaker moonlights as a dancehall girl to help pay off her mother's Mahjong debts. Magic in 1930s colonial Malaysia? I'm in.
This newsletter was put together by:

---
Questions? Concerns? Please email general queries to (help at sirensconference.org) and questions about programming to (programming at sirensconference.org).