Each year, Sirens showcases the breadth and complexity of our annual theme through our Books and Breakfast program. We select a number of popular, controversial, and just plain brilliant books that address aspects of our theme, and then attendees bring their breakfast and join a table to discuss one of those books—another chance to deconstruct, interrogate, and celebrate the work that women and nonbinary authors are doing in fantasy literature!
In an earlier post, we explain in depth why our 2019 conference theme is heroes, and how we're not only re-examining what kind of individual is welcomed as, or even permitted to be, heroic, but also how heroic actions differ from the hegemonic norm. We demand heroes of all genders, all sexualities, all races, all sizes, all abilities. And to further that aspiration, we've selected eight 2019 Books and Breakfast titles that we hope will expand your definition of who might be a hero or what acts you consider heroic. Toward that end, we're highlighting four areas in this year's selections: religion, race, gender/sexuality, and body—and please note that some titles sit on multiple axes, not just the one they're listed under!
So you might get a head start on reading, here is the full list of 2019 Books and Breakfast selections. We'll also be featuring more of these books in more detail throughout the coming months, starting with our religion titles below.

2019 BOOKS AND BREAKFAST SELECTIONS
Religion
The Bird King by G. Willow Wilson
The Sisters of the Winter Wood by Rena Rossner
Race
Dread Nation by Justina Ireland
Future Home of the Living God by Louise Erdrich
Gender/Sexuality
Dreadnought by April Daniels
The Tiger's Daughter by K. Arsenault Rivera
Body
Faith Volume 1: Hollywood and Vine by Jody Houser, Francis Portela, and Marguerite Sauvage
Gullstruck Island by Frances Hardinge

RELIGION SELECTIONS
The origin of modern fantasy literature is often traced back to Christian writers of the late 19th century, with heroes who are male and cisgender, living or transported to a feudal setting with roots in medieval western Europe. So many heroes are either explicitly or implicitly Christian—and so often, those of other faiths are explicitly or implicitly villainous. In 2019, we want to examine heroes from other faiths, and for our Books and Breakfast religion picks, the two titles are G. Willow Wilson's The Bird King and Rena Rossner's The Sisters of the Winter Wood.
The Bird King by G. Willow Wilson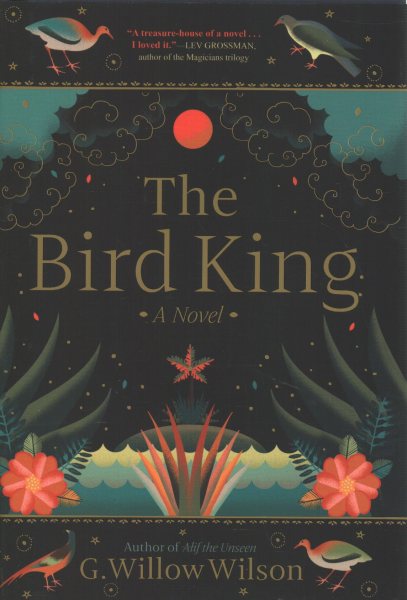 Much has been said about G. Willow Wilson's sumptuous new novel. Set in 1491 in Muslim Granada during the last sultanate's reign, The Bird King begins with the imminent arrival of the Spanish Inquisition and its attendant persecution. But first, readers are introduced to Fatima, the sultan's favorite concubine, and Hassan, the royal mapmaker with a secret magic—for he can shape reality out of the maps he draws, even places he's only dreamed of. Hassan's gift is highly prized, especially for moving the sultan's armies in wartime, but used for not much else except for amusing a bored Fatima who has never set foot outside the palace.
When the Inquisition arrives, Fatima knows Hassan's gift will be seen as sorcery. And when it's inevitably discovered, the two friends go on an epic journey, over land and sea, mythos and heart, fleeing torture and death, to find the island of the Bird King. To find refuge in a place that, for all they know, might be completely imaginary. After all, they only know it from stories—and the stories that they've told each other for years in comfort—stories that help Fatima escape from her bondage and Hassan from his supposed deviancy of loving other men.
Stories, we know, are everything. The Bird King knows this too. What Wilson layers on is truly spectacular: the poisoned effects of colonialism, the interpretation of reading and sacred texts, religious freedom and exclusion, magic entwined with folklore, an exploration of refuge and community, and a thoroughly kickass, strong-willed, hypocrisy-exposing, angry, Muslim hero in Fatima. To give you a taste, when the sultan asks her what more she could want, with her fancy clothes, limitless entertainment, fancy food, and his favor, she replies, "To be sultan."
—Faye
The Sisters of the Winter Wood by Rena Rossner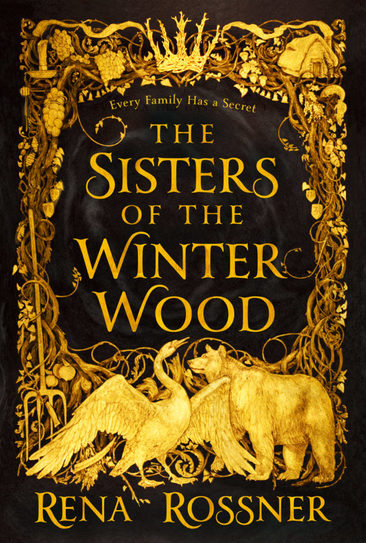 The original draft of The Sisters of the Winter Wood was simply a fantasy retelling of Christina Rossetti's "Goblin Market." But as author Rena Rossner recounts, "[W]hen I finished my first draft, I realized that my book didn't have a soul…I had originally set it in an imaginary town called Blest, in France, but I realized that I needed to find a new setting, something that felt more real—authentic to who I was." In re-drafting, Rossner found the soul of her book in Dubossary, a shtetl on the border of Moldova and Ukraine, where Rossner's grandfather's family lived—and where, on the eve of a pogrom, Jewish residents resisted and forestalled tragedy.
Against this background, including the averted pogrom, Rossner's tale becomes explicitly Jewish: Sisters Liba and Laya are the daughters of a learned Jew, himself the son of a rabbi, and an aristocrat who loved him so much that she forsook her intended betrothed and converted to Judaism. This is a book built on details, and readers will first note the details of the family's everyday Jewish life: the prayers, the food, the courting rules. But Russian influence lives in Rossner's work as well, again in the details: Liba and her father can both shape-shift to bears, apparent through Liba's ravenous hunger and inconvenient claws; Laya and her mother shift to swans, all discarded feathers and a yearning to fly.
If you've ever read Rossetti's "Goblin Market," you know what comes next: lushly ripe fruit, irresistible kisses, and ultimately danger of the sort that girls know all too well. The book is told through alternating viewpoints: Laya's daring free verse, filled with her curiosity and bold desire for adventure, and Liba's more staid prose, as she frets, worries, and ultimately makes the choices that will save her sister. This is a retold fairy tale in all its glory: myth and legend trap the unwary, choices and danger abound, and one girl, with so much strength derived from her faith, saves the day.
—Amy