Sirens Newsletter—Volume 11, Issue 5: May 2019
This month:
What does heroism mean to Roshani Chokshi?
"To me, heroism is the act of celebrating the individual. There's not a one-size-fits-all when it comes to the Chosen One." – Roshani Chokshi
Continuing our series of getting to know this year's guests of honor, this month we're getting to know our first ever Sirens Studio guest, Roshani Chokshi, known for the Star-Touched series, the Pandava series, and The Gilded Wolves.
In our interview, Roshani extolls most eloquently the way a hero's weakness is possibly more important than her strength. And while storytelling may have created important bridges in her own identity, it took some overcoming to insert herself into her own narratives. Jae Young Kim, from the Sirens review squad, praises Roshani's tales in her review of Aru Shah and the End of Time, and our community rallies to share their favorite sarcastic animal sidekick in fantasy in our #SirensIcebreaker.
If you finish Roshani's books and need to get cozy in some more of her work, visit this list we put together here, or check out some of her book recommendations here. We also advise poking around on her enticing website, roshanichokshi.com, or be floored by the most glamorous of fantasy author Instagrams!
Sirens Studio Faculty Spotlight
If you haven't yet signed up for the Sirens Studio, well, why not? Faculty this year include:
For reading workshops: teacher and author Nia Davenport, Soho Press Associate Publisher and brand-new debut author Juliet Grames, Dr. Jen Michaels, and Sirens Guest of Honor Rebecca Roanhorse

For writing workshops: Sirens Guest of Honor Mishell Baker and author and illustrator Nilah Magruder

For career development workshops: agent Sara Megibow and media industry executive vice president (and Sirens co-founder) Amy Tenbrink
This month, we interviewed fabulous faculty member, Nilah Magruder, who will lead the writing development workshop "The Visual Narrative: Developing Illustrated Projects and How to Write Like an Artist" this fall. Nilah discusses finding inspiration sources for her artistic styles, teaching writers to bridge narrative and visual story, and who she still needs to send copies of her books to. [Note from Erynn: Nilah's How to Find a Fox is the only book on the Sirens reading list my toddler has finished. He recommends.]
2019 Books and Breakfast Selections
Each year, Sirens showcases the breadth and complexity of our annual theme through our Books and Breakfast program. We select a number of popular, controversial, and just plain brilliant books that address aspects of our theme, and then attendees bring their breakfast and join a table to discuss one of those books—another chance to deconstruct, interrogate, and celebrate the work that women and nonbinary authors are doing in fantasy literature!
For 2019, we've selected eight 2019 Books and Breakfast titles that we hope will expand your definition of who might be a hero or what acts you consider heroic. Toward that end, we're highlighting four areas in this year's selections: religion, race, gender/sexuality, and body—and please note that some titles sit on multiple axes, not just the one they're listed under!
2019 BOOKS AND BREAKFAST SELECTIONS
Religion
The Bird King by G. Willow Wilson
The Sisters of the Winter Wood by Rena Rossner
Race
Dread Nation by Justina Ireland
Future Home of the Living God by Louise Erdrich
Gender/Sexuality
Dreadnought by April Daniels
The Tiger's Daughter by K. Arsenault Rivera
Body
Faith Volume 1: Hollywood and Vine by Jody Houser, Francis Portela, and Marguerite Sauvage
Gullstruck Island by Frances Hardinge
Click here for more on our Books and Breakfast program and this year's selections, including a detailed spotlight on The Bird King and The Sisters of the Winter Wood!
Programming proposal submissions are officially closed…
…and the vetting board is hard at work reading all the amazing submissions. Fist bumps of gratitude to everyone who sent in proposals! Decisions will be made and relayed to you by email by June 12th. If you have any questions in the meantime, send them to (programming at sirensconference.org).
Sirens Community Round-up
For her book club this month, Amy Tenbrink reviewed Claire Legrand's Furyborn, with exceptional praise on the satisfaction from a "competent" book, on the blog and Goodreads.
From our Sirens Review Squad, Lily Weitzman put together this list of seven short stories to refresh readers in need of variety, and Jo O'Brien's review of Kiersten White's The Dark Descent of Elizabeth Frankenstein, a companion to Mary Shelley's classic, envisions the struggle to break free from toxicity and reclaim personal power.
Scroll through the official Sirens Twitter feed to admire all the geeky treats from the May the Fourth Sirens Meet-up in Denver! Other Sirens satellite parties joined up in New York and Seattle this month. For those who will be in Boston on June 6th or D.C. on June 22nd, click here to get the scoop on those meet-ups.
Start your summer with these 66 new books this month
By clicking on our collage of May's new fantasy books!
Erynn's Pick: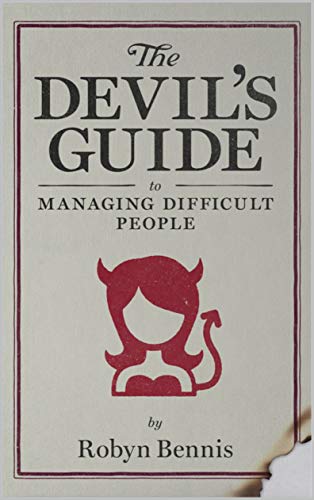 "I met the devil at a Motel 6, poolside."
Cheeky author and Sirens attendee Robyn Bennis has delightfully captured the misanthropic esprit de 2019 with The Devil's Guide to Managing Difficult People. Jordan is stuck in a bleakly entertaining deal with the devil that is highly relatable. If it's at all like her previous novel The Guns Above, I expect great characters and battles on top of the humor.
Faye's Pick: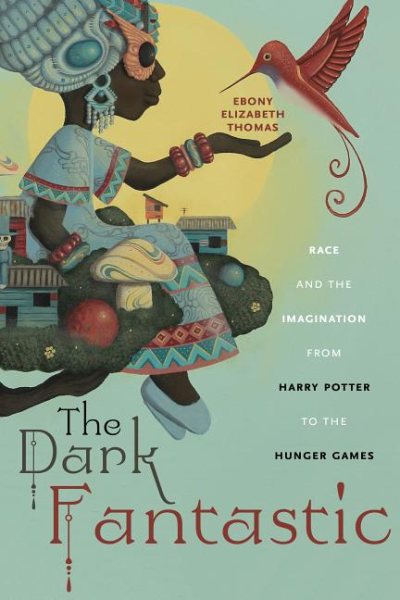 Dr. Suzanne Scott mentioned it in her book round-up last month, and I'll definitely be checking out Ebony Elizabeth Thomas's The Dark Fantastic, a detailed analysis of the diversity—and lack thereof—in children's books, television, and film. Thomas's scholarly work traces the narratives of four black female characters in four popular fandoms: Bonnie Bennett from the CW's The Vampire Diaries, Rue from The Hunger Games, Gwen from the BBC's Merlin, and Angelina Johnson from the Harry Potter series.
This newsletter is brought to you by:

---
Questions? Concerns? Please email general queries to (help at sirensconference.org) and questions about programming to (programming at sirensconference.org).