Each year, Sirens showcases the breadth and complexity of our annual theme through our Books and Breakfast program. We select a number of popular, controversial, and just plain brilliant books that address aspects of our theme, and then attendees bring their breakfast and join a table to discuss one of those books—another chance to deconstruct, interrogate, and celebrate the work that women and nonbinary authors are doing in fantasy literature!
This year, as we interrogate what it means to be a hero and what actions are seen as heroic, our Books and Breakfast program features titles in four areas to broaden our definition of heroism: religion, race, gender/sexuality, and body—and please note that some titles sit on multiple axes, not just the one they're listed under! We'll be highlighting all of these titles this summer: You can read more about our religion picks here and our race picks here; below are our Books and Breakfast selections exploring heroism, gender, and sexuality; and look for our body selections in a few weeks.

2019 BOOKS AND BREAKFAST SELECTIONS
Religion
The Bird King by G. Willow Wilson
The Sisters of the Winter Wood by Rena Rossner
Race
Dread Nation by Justina Ireland
Future Home of the Living God by Louise Erdrich
Gender/Sexuality
Dreadnought by April Daniels
The Tiger's Daughter by K Arsenault Rivera
Body
Faith Volume 1: Hollywood and Vine by Jody Houser, Francis Portela, and Marguerite Sauvage
Gullstruck Island by Frances Hardinge

GENDER AND SEXUALITY SELECTIONS
So much of our societal notion of heroism is wrapped up with the assumption that the male hero gets the girl. After all, how many stories have you read where the hero puts on his armor, picks up his sword, and clanks off to the remote forest to slay the dragon and rescue the damsel? A quite literal getting the girl, if you will, but let's not forget that he usually marries her, too, because this pervasive form of heroism is so often about both reward and possession. But what if the hero isn't cisgender? Or heterosexual? What does heroism look like then? Our Books and Breakfast gender/sexuality picks—April Daniels's Dreadnought and K Arsenault Rivera's The Tiger's Daughter—ask that very question.
Dreadnought by April Daniels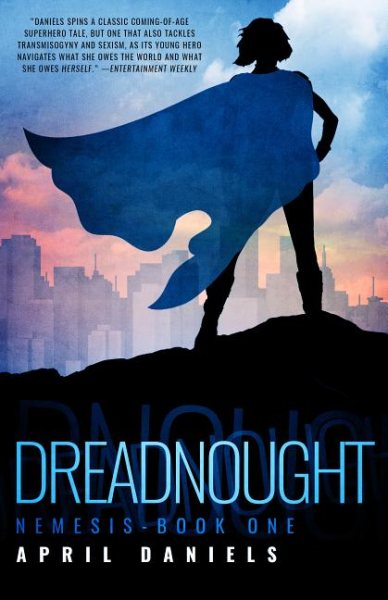 Dreadnought by April Daniels begins with Danny painting her toenails. That's a pretty ordinary activity for a girl, but at the beginning of the book, only Danny knows that she's a girl. Then, a superhero passes his powers to her, and inexplicably, in the space of a moment, her body goes through the transition she's been dreaming of. So begins a story that is about what you present or hide from the world, how you want to be seen and perceived—and very importantly, a story about heroism and what you choose as opposed to what you don't.
Danny lives in a near-future world that has been in upheaval due to various factions of superheroes warring against one another. Because she inherited the "good guy" Dreadnought's powers, she's invited to—even expected to—join the side of righteousness and help save the day; Danny's not so sure about that. Classic comic hero(ine) struggles, yes—but what happens when you're not sure you want to join the grownups in their infighting? What if you don't want to save the world so much as save yourself from a living at home situation that's not safe or supportive? And, in larger metaphors, who gets a say in your (secret) identity? Must you reveal it to everyone? Must you be an activist, a hero, if you will? And who should get to decide what you disclose, even what you will fight for, and when?
Dreadnought can be read on the surface as an adventure story, but there are many themes to consider: Our relationships to our bodies. The perception and treatment of women in society, and the difference between being an outsider and an insider to an identity. The struggle to be seen exactly as you are. The price of heroics. Those who love a reluctant heroine will find one in Danny and Dreadnought, wrapped up in a pacey, high-concept, capes-and-villains package that nevertheless has plenty of depth.
—Hallie
The Tiger's Daughter by K Arsenault Rivera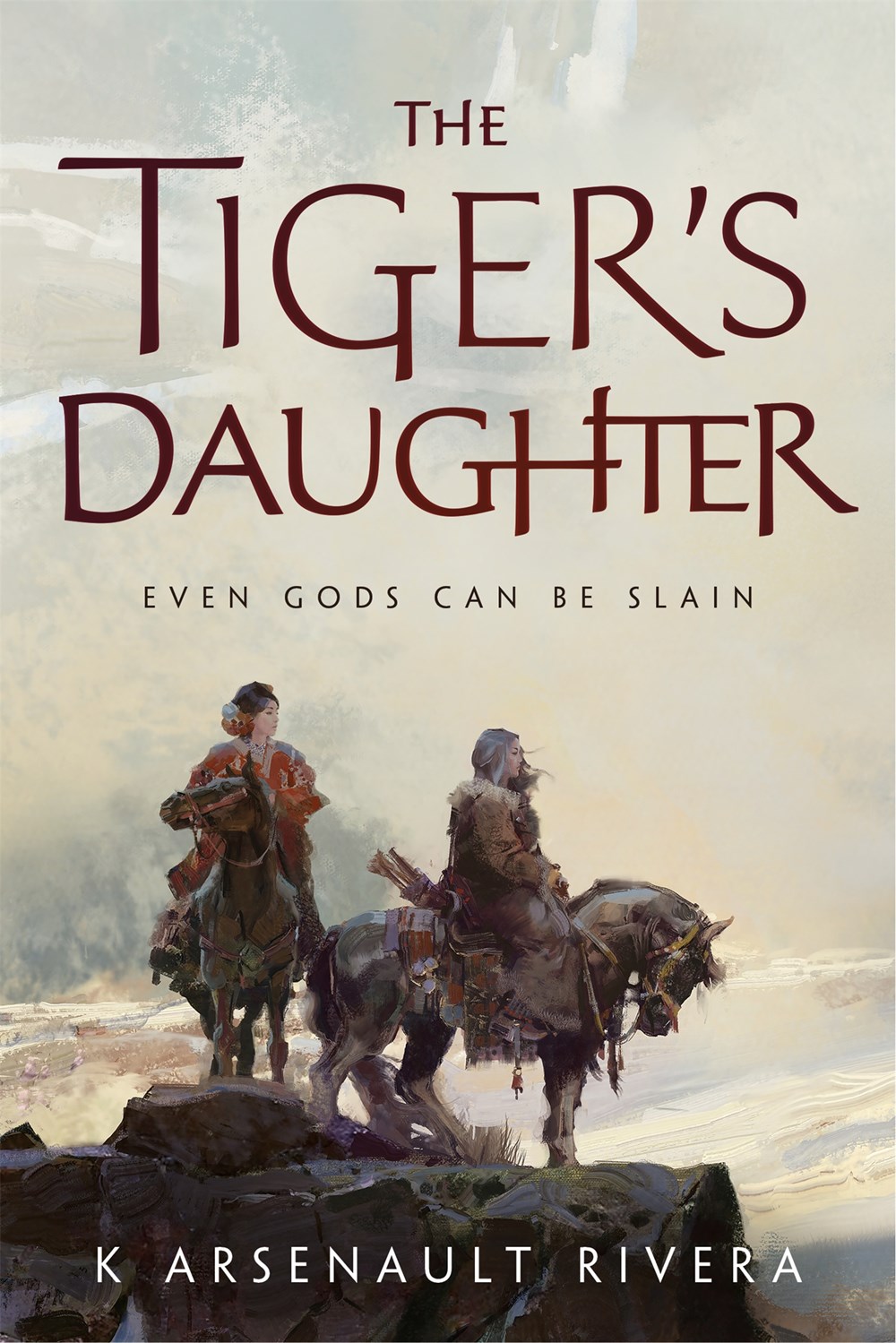 Perhaps I don't need to say anything about K Arsenault Rivera's Mongol-inspired epic fantasy, The Tiger's Daughter, other than that it's about two formidable girls, born of formidable mothers, learning to be heroes while also falling in love with each other? Duty-bound Shefali, who never misses with a bow and can see spirits, is the daughter of Burquila Alshara, the relentless leader of the nomadic Qorin. Arrogant O-Shizuka, preternaturally skilled with both sword and calligraphy brush, who can make flowers bloom, is both the daughter of O-Shizuru, the empire's best swordsperson, and the niece of the emperor, next in line to take the throne. They are both destined to be legends, even gods.
The Tiger's Daughter queries much about heroism: Rivera deliberately contrasts the heroism of the girls' mothers—in the past and therefore somewhat neater and even glossier for its lack of detail—with the chaotic, terrifying routes that Shefali and O-Shizuka take toward their own heroism. You can readily see the elements of their lives that will create their immortality—the tiger in the garden, the demon by the fire—but heroism is a muddy, messy, raw sort of thing in practice. It's something that, even if you believe in destiny, you must choose over and over again. And despite the personal cost, Shefali and O-Shizuka do choose it over and over again.
And in all of that, the girls' great love for each other is front and center, not a side plot or a few chaste kisses, but an equally muddy, messy, raw sort of thing. Their love is not a distraction from their heroism or a consolation prize for their sacrifice, but a beautiful, wild, glorious thing that makes it possible for them to relentlessly choose heroism, that bronzes their legacy, that makes them worthy of their seeming godhood. Their love makes each of them more—more brave, more brilliant, and yes, more heroic—than either could have been individually. And in Rivera's work, that is what heroism looks like: tumultuous, profound, and in love.
—Amy