Before this year's conference in October, we're getting to know some members of our Sirens community. In this attendee interview series, we talk to scholars, creators, professionals, readers, and more: about their love of fantasy literature, their current work and passions, why they chose to attend Sirens, and what keeps them coming back. We think you'll find that our community is truly exemplary, and hope you'll join us!
AMY TENBRINK: When did you fall in love with fantasy literature? And what do you love about it now?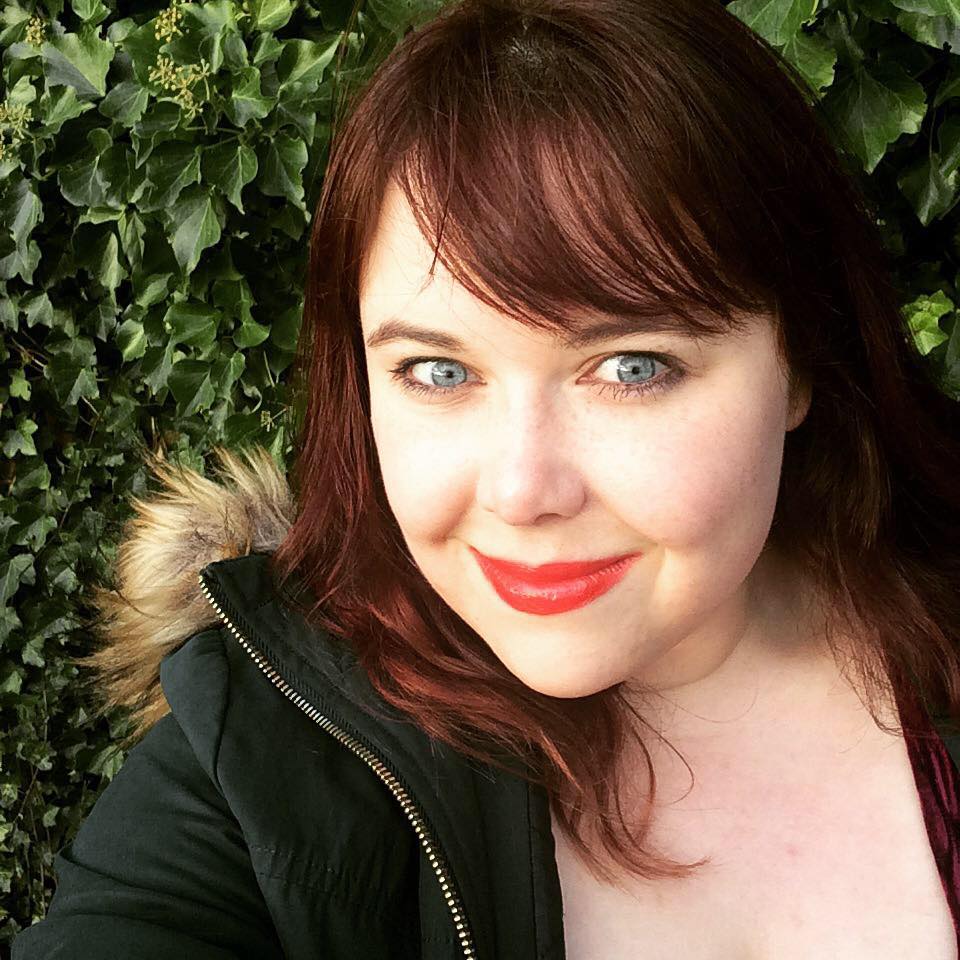 JULIA EMBER: I can't remember a time before I was in love with fantasy! My mom read to me a lot when I was a kid, and we would record audio tapes (another era!) of the books we read together. I loved fantasy and fairy tales even then.
Now, I love that fantasy can be simultaneously escapist and a scathing political commentary. I love stories about secondary worlds, mythical creatures and monsters with conflicts that echo our own reality.
AMY: How did you decide to be an author? And in particular, how did you decide to be an author of the loveliest, most incandescent queer love stories about mermaids and unicorns and everything glittery and wonderful?
JULIA: Becoming an author was never really a conscious decision I made! I was a voracious reader as a child and teen and wrote fiction through college. I always dreamed of having something published, but in those years it wasn't something I was actively working toward. Then, I went to graduate school and with all the reading and writing I had to do for the degree, fiction sort of fell by the wayside.
In 2014, I made the decision to leave academia as it was doing a number on my mental health. While trying to figure out what else I could possibly do, I interned for a literary agent. I started reading fiction again and remembered how much I had loved it. I got a full-time job working for a book distributor, immersed myself in the book world and started writing again.
For me, queer love stories are what come naturally. I am a queer woman myself and find writing f/f stories much easier than m/f. I wrote Unicorn Tracks, my first novella, after a traumatizing breakup when I wanted to write a sweet love story to make myself feel better. The Seafarer's Kiss duology allowed me to explore my feelings about the line between being true to yourself as an individual and being with another person. I think that my upcoming book, Ruinsong, is probably the most romantic of my stories, written at a time when I am about to marry the love of my life.
In terms of the glitter—I've always loved mermaids and unicorns! Ruinsong is in many ways a love letter to the power of musical theater, so it is pretty glittery too!
AMY: Would you please tell us a bit about your publishing journey? You have four books out now, and I know your path to publication hasn't always been traditional.
JULIA: I stared my publishing journey with small presses, before signing with an agent and embarking on a more traditional path. My first works were novellas, which many major publishers don't consider to be a commercial length. Additionally, when I first started querying in 2014, f/f books weren't considered sellable commodities either. I stopped actively querying agents pretty early because so much of the feedback was about changing the girls into friends, or how there was no market. It was really discouraging!
Small presses are often willing to take more risks on books that are less commercial or genre—many of them were pushing the envelope with totally queer ensemble casts long before major publishers were willing to even read them. Interlude Press definitely did take a risk with The Seafarer's Kiss as it blends Norse mythology with The Little Mermaid and dystopia. The duology is technically New Adult (the protagonists are 19), which also isn't something a lot of major publishers work with.
In 2017, I decided to start looking for an agent again as my works were getting longer, firmly into novel territory rather than novella, and the commercial market was developing for queer stories. By then, traditional publishers had become more open to LGBTQ+ stories, both because they were realizing that they could sell and because a younger, more openly queer generation of editors were putting their stamp on the industry. I was lucky enough to find an agent who was hungry for queer stories and open to my gender-bending ways! Ruinsong will be published by Macmillan (FSG) in Fall 2020.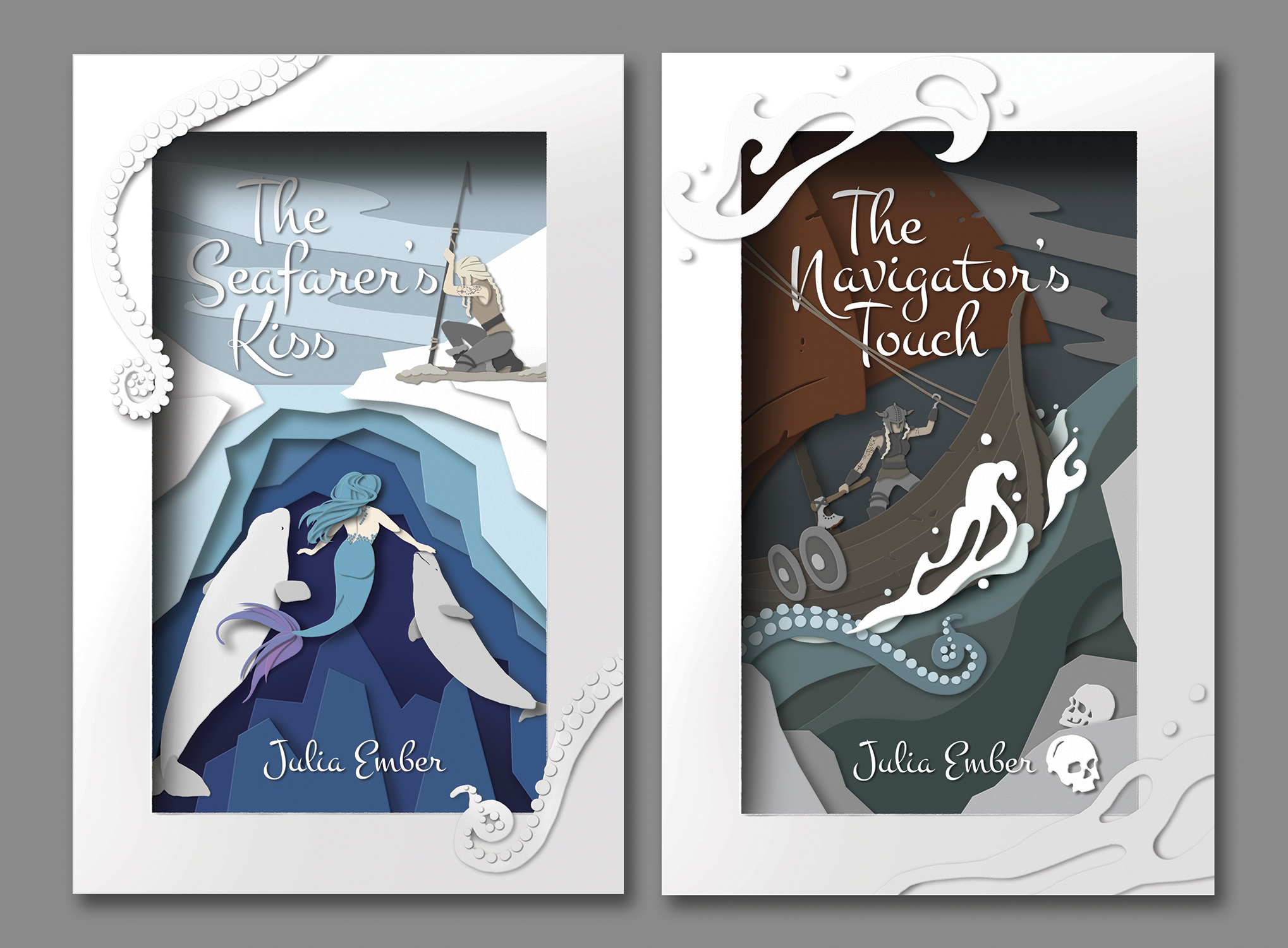 AMY: What advice would you give to authors writing stories—about queer heroes, say, or with protagonists that are not white or skinny or neurotypical—that aren't common in publishing today? What do you tell that awful voice in your head that says, "No one will publish this. No one will buy this. No one will read this?"
JULIA: I think 2019 is a great year to be writing these stories. Only a few years ago, when I first started querying, I got rejections that said "f/f doesn't sell." The last few years (and several high-profile bestsellers!) have proven that this is not the case, and publishers and agents are starting to wake up to the potential of queer stories. Books like The Priory of the Orange Tree, Wilder Girls and Girls of Paper and Fire have done so much in terms of proving to industry professionals that books about queer women can sell given an actual marketing push.
There is definitely still work to be done in the industry. I write YA, and YA imprints and editors seem to be a little ahead of where adult publishing is right now in terms of representation.
AMY: Why did you decide to come to Sirens? And then why did you decide to come back to Sirens?
JULIA: I first came to Sirens in 2015, prior to my first publication. I had never been to a conference of any kind before, and when I read about it online, a relatively small conference full of women and nonbinary people seemed a lot less intimidating than places like BookCon or Worldcon.
I came back because I had such a great time and met so many wonderful people! Some of the bigger conventions absolutely sap my energy. I'm an introvert and the rapid fire of new people, huge booths, panels and convention spaces can leave me feeling empty for days. Sirens is the opposite. The communal meals, the more relaxed pace of panels, spaces where everyone can write together, the views of the mountains…I found it very restorative. Both times I've attended, I've gone home ready to work again.
I've also gotten to meet some of my literary idols in a very relaxed setting. When I came in 2015, I got to meet Sherwood Smith, whose books I read when I was a teen! It was one of my favorite meetings because she was so down to earth and lovely.
AMY: Sirens is about discussing and deconstructing both gender and fantasy literature. Would you please tell us about a woman or nonbinary person—a family member, a friend, a reader, an author, an editor, a character, anyone—who has changed your life?
JULIA: My mom already got a whole book dedicated to her, as did my soon-to-be wife, so I'm sure they'll forgive me for mentioning someone else! While I was in college, I took some creative writing classes with Professor Jennifer Boylan. She was really dedicated to her students, and I still remember her letting me tackle a senior creative project to write a historical novel even though she thought it over the top! At the time, I didn't really understand a lot of her best advice. She was very big on writing what you know and writing from the deepest places of yourself. At the time, I misconstrued that advice to mean writing autobiographical. Much later, I came to understand that she meant exploring your beliefs, truths and fears. Once I figured out how to do that, it made me a better writer and it's advice I still think about.
---
Julia Ember currently lives in Seattle with her wife and their city menagerie of pets with literary names. She has worked as an educator, bookseller and wedding cake decorator. She is the author of The Seafarer's Kiss duology, which was heavily influenced by Julia's postgraduate work in Medieval Literature at the University of St Andrews. The Seafarer's Kiss was a finalist in the Speculative Fiction category of the Bisexual Book Awards and was named a "Best Queer Book of 2017" by Book Riot. Her upcoming novel, Ruinsong, will be published by Macmillan Kids (FSG) in Fall 2020. Julia also writes scripts for games and is the author of several published novellas and short stories.