Sirens Newsletter—Volume 11, Issue 8: August 2019
This month:
Juliet Grames both loves and hates genre distinctions
Readers of fantasy chasing the thrill of world immersion, please follow along as we learn how editor-publisher-author Juliet Grames leaps over barriers of language to roll and delight in the words of other cultures. In our interview, she tells us more about her feelings on genre and what fantasy must deliver, and the writing of her debut novel, The Seven or Eight Deaths of Stella Fortuna. This fall, Juliet will be leading the Sirens Studio reading intensive: "Not All Who Wander Are Lost in Translation: A Behind-the-Scenes Discussion About Translated Literature."
Hurry up with those registrations and tickets!
Remember, we stop selling online registrations for Sirens on September 21. After that, we'll have limited availability at the door, but no guarantees. We'll also stop selling tickets for the Sirens Studio, the Sirens Supper, and the Sirens Shuttle on September 21—and those will not be available at the door. Get them before they're gone!
Our 2019 Conference Schedule is live!
Are you ready to see when we scheduled your favorite things, ostensibly at the same time as your other favorite things? Get your quills out, and check out this year's Sirens conference schedule here.
In our Sirens Essay series this month…
Get to know some members of our amazing Sirens community
As our conference creeps closer, we'll be chatting with some of our returning attendees to find out more about them and what they love about Sirens. We recently spoke with Seattle-based YA author, Julia Ember, who shared with us her personal path to glittery gender-deconstructing fantasy writing, as well as Susie O'Brien, a voracious reader and spectacular seamstress.
Books and Breakfast: Body Selections
Still looking for some books to discuss first thing in the morning with your fellow Sirens attendees? This month we looked at the titles that were selected for breaking the typical body mold of heroism. Get the rundown here on the first volume of Faith and the novel Gullstruck Island to see how they fit your fancy.
What we're reading
Too much heart shredding already happening in the world? Join Amy in her latest monthly book club read for a much-needed heart-soothing tale of female friendship, Destiny Soria's Iron Cast on the blog and Goodreads.
From our review squad:
Awesome August Book Releases
See the beautiful new books we rounded up for you here!
Erynn's Pick: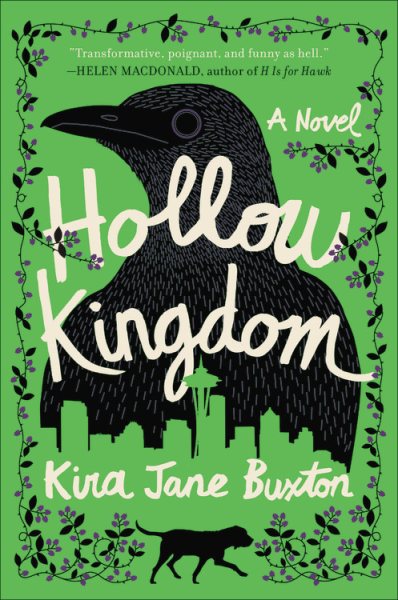 A feast for crows it is not. When humanity succumbs to self-inflicted fleshy decay, Kira Jane Buxton's foulmouthed narrating protagonist S.T., a domesticated crow, would much rather have some Cheetos. Unfortunately, his kind-but-pathetic human companion has also fallen victim to the zombie malady afflicting Seattle. So along with a new dimwitted dog, S.T. sets out to use his television education to save all the silly people. Described as both heartwarming and tragic, transformative and funny, Hollow Kingdom is a post-apocalyptic tale that I can sink my beak into.
Faye's Pick: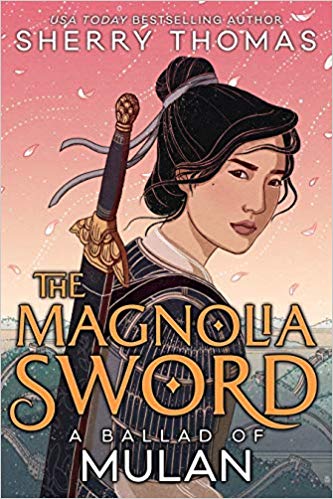 I have never met a Mulan retelling I didn't like. The 1998 animated Mulan was formative for me as a wee Chinese North American girl, and my feelings for the live-action remake aside, each version comes with different interpretations of Chinese identity that I know are found in multitudes both on the mainland and in the diaspora. I already love Sherry Thomas's romance novels, so when I found out she was taking on this fierce genderbending iconic warrior in this wuxia-inspired romantic YA… just take all of my money already!
This newsletter is brought to you by:

---
Questions? Concerns? Please email general queries to (help at sirensconference.org) and questions about programming to (programming at sirensconference.org).