This month:
The days here in the Northern Hemisphere are growing longer, stretching toward summer, and we hope that your world is growing a little brighter as they do. Our thoughts have been reaching out to all our friends, and we hope that we can all share some joy, even at a distance, through our love of fantasy fiction and the amazing people creating it.
Sirens Chats
And speaking of reaching out – we're utterly delighted with how many of you have taken part in our Sirens Zoom Chats over the past month! It's been wonderful to touch base, hear how you're holding up, share some cheer, and trade new reading recommendations. Our next Zoom chat will be 8:00-9:30 p.m. Eastern Time (5:00-6:30 p.m. Pacific Time) on Saturday, June 6, and we'll share news about more regional chats as they are arranged. If you haven't been receiving our emails about these online events, send us a message at help at sirensconference.org, and we'll make sure you're added to the list!
We also have another Twitter chat coming up on Wednesday, June 3 at 8 p.m. Eastern Time. Follow the hashtag #SirensChat to participate, answer questions, and just generally geek out! This month's theme celebrates fashion in fantasy and science fiction, so whether your preferred style is apocalypse chic or ethereal opulence, come share your sartorial opinions.
Guest of Honor Weeks: Dr. Kinitra Brooks and Sarah Gailey
Our celebration of our 2020 Guests of Honor continued this month with spotlights on Dr. Kinitra Brooks and Sarah Gailey! Dr. Kinitra Brooks is a lauded scholar of popular culture, specializing in black feminist theory and genre fiction, and Sarah Gailey is a Hugo Award winner and bestselling author of fiction and nonfiction. We're tremendously excited to welcome them both to Sirens and introduce them to you!
Dr. Kinitra Brooks:
Sarah Gailey:
And with that, we have introduced all of this year's Guests of Honor! We cannot wait to hear their keynote speeches and share their brilliance with the whole Sirens community.
Books!
It's about to be summer reading season! On beach or in cabin, on the reopening roads or still safe at home, we offer tales of wonder and wandering to keep your imagination immersed and engaged.
Book Recommendations and Reviews:
And here are a few staff picks from May's new releases: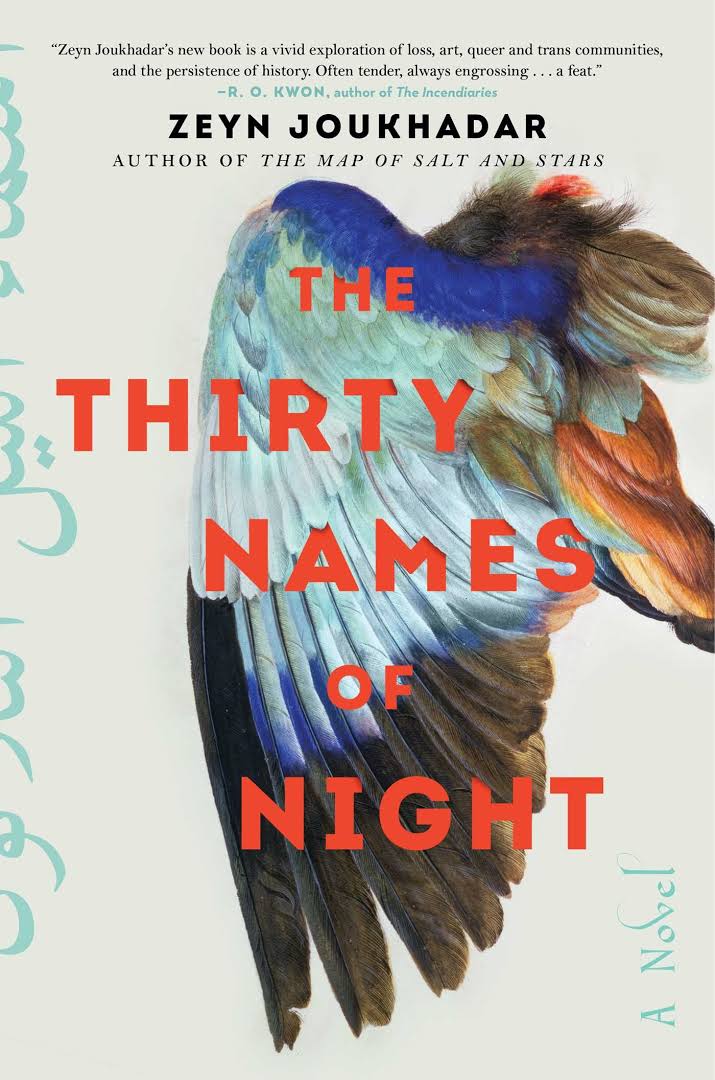 Erynn's Pick: The Thirty Names of Night, Zeyn Joukhadar
Nadir is a closeted trans boy who has spent the last five years since the mysterious death of his ornithologist mother cloistered in his apartment caretaking for his grandmother. Shame and grief have cut off his ties to everyone he cares about. He finds freedom at night painting murals in Little Syria. Strange occurrences with birds bring back ghosts real and personal. When he discovers the journal of another Syrian artist who died 60 years before, the magic and secrets of his community, family, and self start to come out to the light. Written in the same beautiful prose as The Map of Salt and Stars, this is a story of art, the power of naming, and rediscovering magic after loss.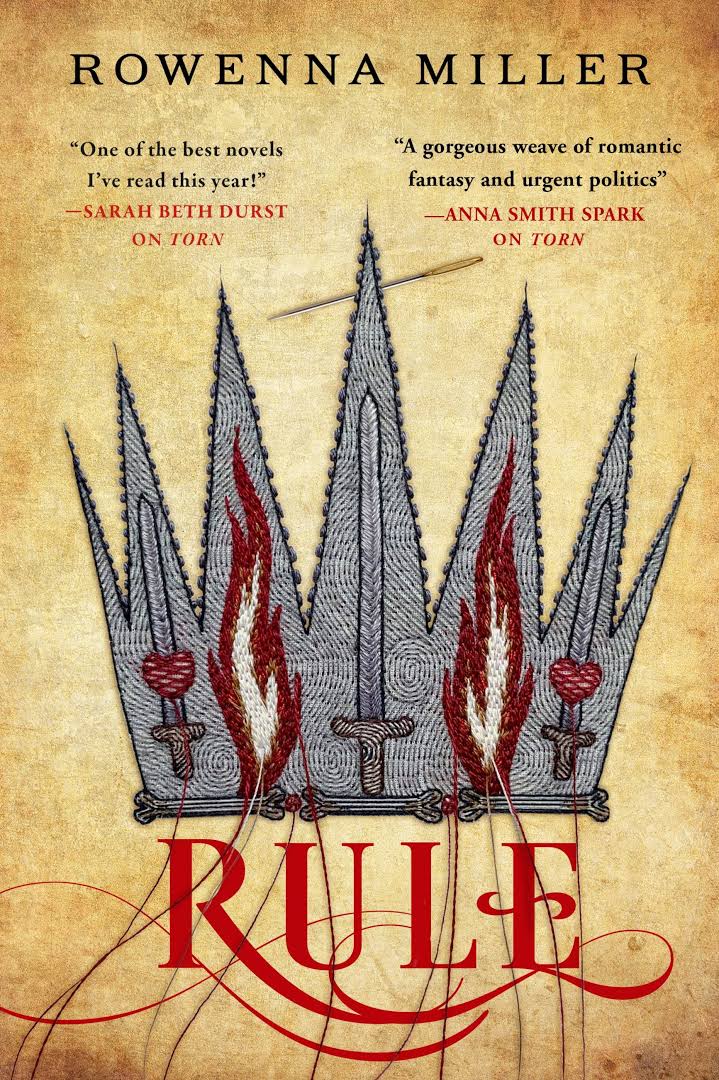 Cass's Pick: Rule, by Rowenna Miller
I've loved this series since the start. It had me at "magical seamstress," and it captivated me further with "sociopolitical upheaval in the fashion of eighteenth-century France and England." Though set in an imagined secondary world, Miller's Unraveled Kingdom series examines issues all too relevant to our own reality. Sophie begins her story as a woman leveraging her magical talents for economic gain, trying to beat a system that's stacked against her. Falling in love with crown prince Theodor, however, places her at the epicenter of a rapidly changing world. In Rule, the civil war that she and her love have been trying to avert will break into open conflict. I can't wait to find out how Sophie uses her charms and her wits to aid the Reformist cause and, hopefully, find some kind of victory for herself and all the people she cares about.
---
Onward into June!

This newsletter is brought to you by: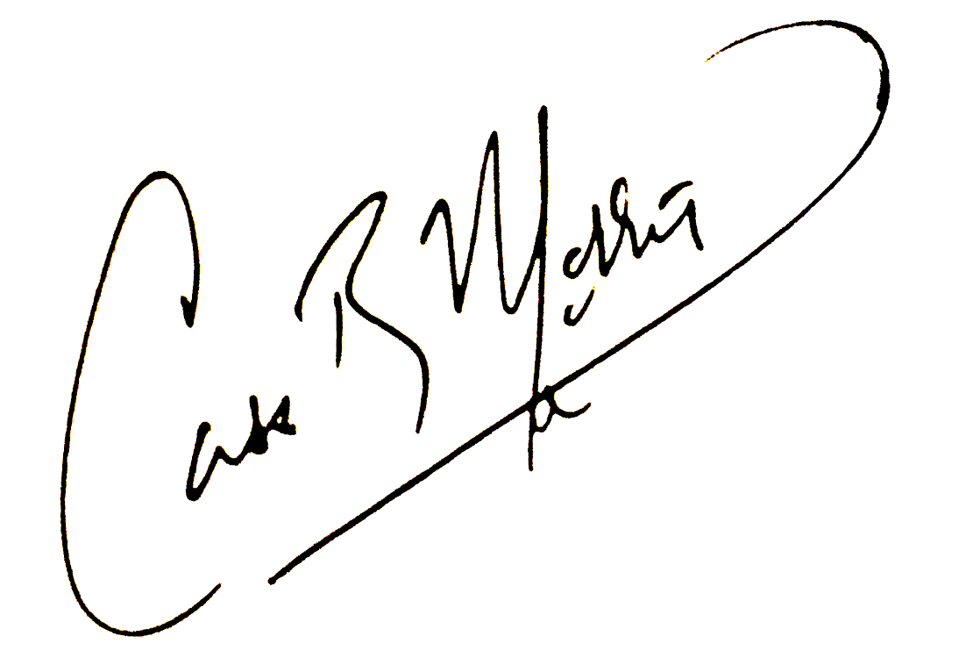 Questions? Concerns? Please email general queries to (help at sirensconference.org) and questions about programming to (programming at sirensconference.org).