As we look toward Sirens, we're pleased to bring you exclusive interviews with this year's brilliant Sirens Studio faculty. These conversations are a prelude to the workshops that these faculty will teach as part of the Studio later this year. Today, Sirens editor Candice Lindstrom speaks with Jae Young Kim.
CANDICE LINDSTROM: You've spent your career as a non-profit attorney providing free services to survivors of domestic violence and immigrants looking to start a new life in the United States. Did you always know you wanted to work as an advocate for those who can't defend themselves, or did something draw you to this specific area of the legal profession?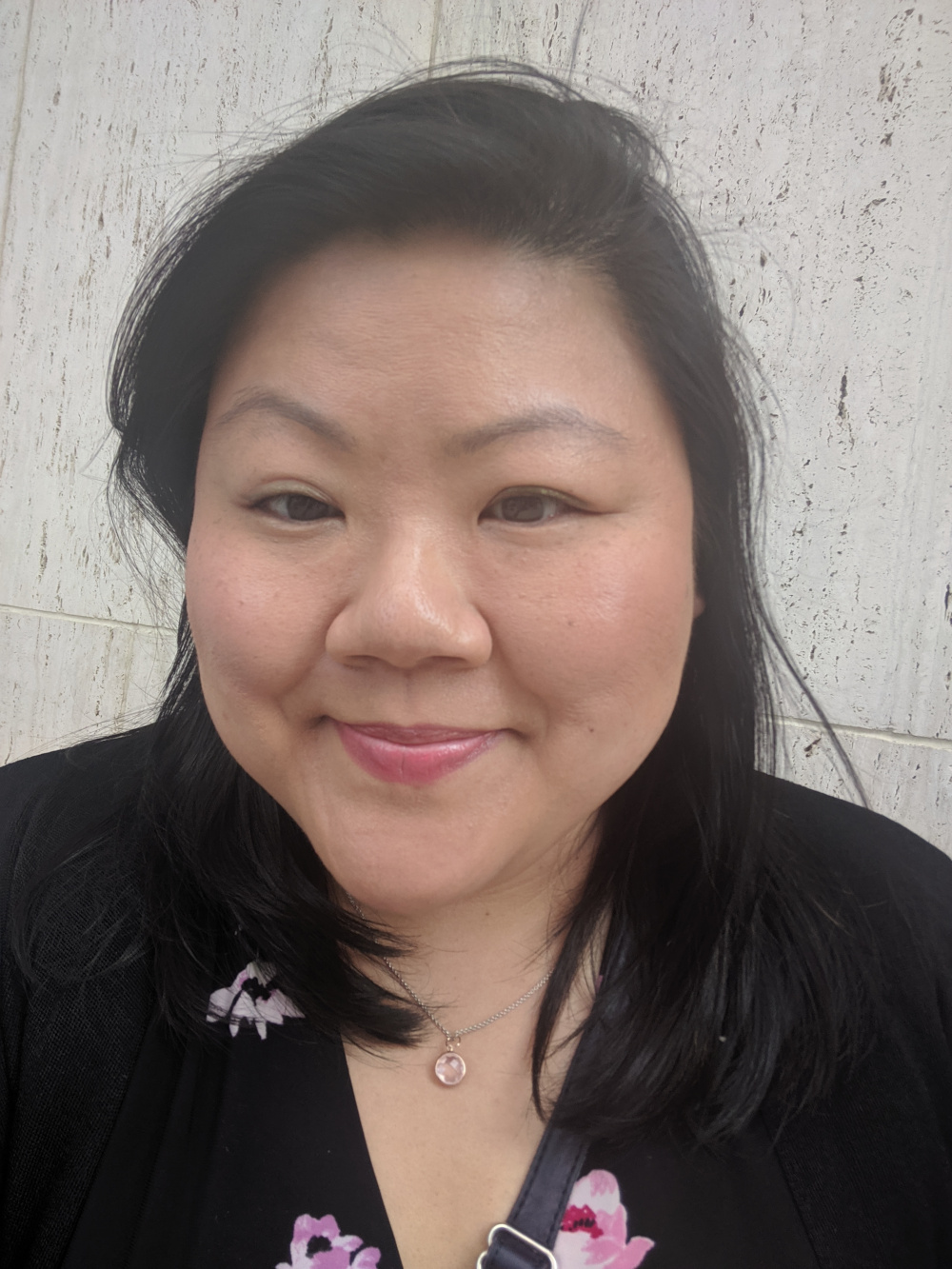 JAE YOUNG KIM: I went to law school in part to appease my parents, because they believed, as Korean immigrants, that the way to succeed would be getting a professional degree. In some ways, I was a disappointment because I did not go to medical school, as that was the pinnacle of achievement in their minds! I always received pressure to take the socially acceptable path and strive for mainstream acceptance. But once I was in law school, I knew I wanted to work for the public interest at a non-profit. I had always had a strong moral sense of justice. I had understood racism and sexism permeated the United States, but I had not ever really thought about using my degree and my work to fight those structural oppressions. In law school, I was fortunate enough to become friends with organizers and folks committed to fighting for social justice and realized that this was an option. In my third year of law school, I was in a year-long clinic defending immigrants in the legal system. I felt like this was a perfect fit for my passion for justice and my critical thinking and advocacy skills. Also, when I was in law school, the world of immigrant legal advocacy was much smaller and I knew there was a need for smart, competent immigration attorneys. Immigration legal work was not being funded; it took me a while to find a job where I could provide immigration legal services, so I started my legal career representing survivors of domestic violence on family law matters.
CANDICE: What do you love about your work, and what is challenging about your work that might surprise those of us outside it?
JAE YOUNG: I love that my work immediately and materially improves the lives of my clients, as orders of protection (restraining orders in New York), custody orders, and immigration status can dramatically change their lives. One of the challenges I face in my work is balancing the tension between knowing what may be "best" from a legal perspective while acknowledging that clients are human and ultimately, they must make the decision about their lives that extend beyond a case. Making informed choices in the legal system is not easy and, at the end of the day, I have to take comfort that I have done everything I can for a client, but they must make the decision they can live with. Law is still a service industry, which lawyers forget a lot.
CANDICE: What keeps you strong and hopeful in the face of the adversity that your clients face?
JAE YOUNG: Knowing that lawyers are not the way we will achieve justice. I am answering these questions while the protests sparked by the murders of George Floyd, Breonna Taylor, Tony McDade and countless Black people take place.
CANDICE: Did you have any assumptions about or expectations of your clients that changed after you had been in this field for some time? Do you tend to see a lot of similarities or overlap in the legal problems faced by the different groups you serve, or is every case dramatically different?
JAE YOUNG: I mentioned this in my earlier answer, but I learned very quickly that clients make the decisions that are best for themselves and that is not always the decision you counsel them to make.
I would say that racism, sexism, classism, ableism, heteropatriarchy and other points of oppression can really inform the legal issues my clients face. I have worked with people across race, gender, class, disability and sexuality, and those with privilege engage in legal systems usually more easily than those without.
CANDICE: Does a successful career in non-profit work take a different set of skills or values than regular for-profit office work? Is burnout more of an issue here than with traditional for-profit legal work, and how does one work around or overcome that?
JAE YOUNG: I don't think there is that much of a difference between the skill set for non-profit services work and regular for-profit services work. Law is a field whose guiding principle is zealous advocacy and that is true whether you work at a corporate firm or a non-profit. Strong written and oral communication skills, relationship building, critical thinking skills, creativity, thinking on your feet, crisis management—these skills are essential across the board. The values may be different in that a for-profit legal office has to focus on making money, but I think the same is true of non-profit organizations. We are funded by local, state and federal government and foundations and have to provide deliverables and outcomes to justify our funding. The metrics are different, but no organization can function without money within capitalism.
Burnout is common in both non-profits and for-profits because zealous advocacy is the polar opposite of healthy boundaries and self-care. With non-profits, we have the added burden of vicarious trauma as most of our clients are marginalized people who have suffered often many forms of trauma throughout their lives. I always remind people to take care of themselves and be a bit selfish. If you quit, they will always find someone else to replace you. You have to sustain yourself and take care of yourself, no one else will. I learned this lesson after being very hard on myself in my twenties. Drinking water, eating regularly, taking breaks, moving more, vacations are all important to survive in this field!
CANDICE: What one thing would make the biggest difference in your work? Changes in governmental/law-enforcement policy? More donations? More lawyers choosing to advocate for the marginalized members of society? Something completely different?
JAE YOUNG: I do think social change has to happen outside of the courtroom. I think non-profit lawyers do important harm-reduction work, but the legal systems are created by those with power and protect those in power. Marginalized people having competent lawyers reduces the harm the systems cause but that doesn't change the laws that work to maintain the same power structures. So I guess I am saying change the government!
CANDICE: Do you find that your work influences the stories you're drawn to in fantasy? Do you need an escape, or stories where justice is served? If the latter, are there any books where you feel justice (through the courts or otherwise) was served in a satisfying way?
JAE YOUNG: I definitely use fantasy as an escape in that I don't necessarily want to read stories about law or deep political intrigue. I also really love stories that focus on relationships between characters: friendship, romance, family, all of it. Sometimes I wonder if there could be books that really critique the legal systems and the injustices in fantasy versus a legal thriller.
CANDICE: This fall, you're presenting a career development workshop intensive titled "Working for Change: Can We Wear Capes in Real Life?" as part of the Sirens Studio. Would you please give us a preview of what Studio attendees can expect to discuss and learn?
JAE YOUNG: I hope to share my real-life experience as a non-profit attorney and provide insights into legal systems. I can share what it's like working for social change as part of your job and the good and the challenging parts of my work. Also, as someone who has also worked as manager for several years, I can talk about my transition to becoming a manager and share my experiences working with interns and staff with different strengths and weaknesses.
CANDICE: Sirens is about discussing and deconstructing both gender and fantasy literature. Would you please tell us about a woman or nonbinary person—a family member, a friend, a reader, an author, an editor, a character, anyone—who has changed your life?
JAE YOUNG: I would say Darshan, one of my best friends from law school, a South Asian queer woman. She has really been a mentor and the big sister I never had in many ways, sharing ways of navigating being a daughter of Asian immigrants and a woman of color in the non-profit world. She has also taught me so much about centering myself and my self-care and doing what is right for me.
---
Jae Young Kim has worked as a nonprofit attorney advocating for immigrants, people of color, survivors of domestic violence, and low-income people for fifteen years in New York City. Currently, she is Director of the Family and Immigration Unit at Bronx Legal Services. The Family and Immigration Unit (FIU) is an interdisciplinary team of attorneys, paralegals, and social workers that provides holistic services to meet the family law and immigration law needs of low-income residents in the Bronx. She received a JD from New York University School of Law and a BA in Philosophy, Politics, and Law from Binghamton University. Jae Young is also a lifelong fan of fairy tales and speculative fiction. In her free time, she tries reading for the book clubs she cannot stop joining, looking for the next meal, and watching too much reality TV.
For more information about Jae Young, please visit her Twitter.
Candice Lindstrom is an assistant editor for a business magazine publisher covering women, LGBT, minority, and disabled-veteran enterprises. In a past life she edited young adult and adult fiction for a paranormal publisher. When not reading for work, she's reading for pleasure in almost any genre, but speculative fiction is her first love.