Each year, Sirens showcases the breadth and complexity of our annual theme through our Books and Breakfast program. We select a number of popular, controversial, and just plain brilliant books that address aspects of our theme, and then attendees bring their breakfasts and join a table to discuss one of those books—another chance to deconstruct, interrogate, and celebrate the work that women and nonbinary are doing in fantasy literature!
For our 2021 conference, as we examine gender and villainy, and relatedly, redemption—fraught topics full of artificial constraints and defied stereotypes—our Books and Breakfast program features titles meant to broaden that examination. We've chosen eight works, full of questions, but few answers; dastardly villainy, and occasional redemption; and a number of female and nonbinary villains who may, despite or because of their villainy, be someone worth celebrating.
Earlier this summer, we highlighted our graphic selections: Monstress: Awakening and Nimona. Today, we're showcasing our three adult selections: A Feast of Sorrows, Queen of the Conquered, and The Mere Wife. Next month, we'll finish up with our young adult selections. We hope these features will help you make your choice and tackle your reading before Sirens next year.

2021 BOOKS AND BREAKFAST SELECTIONS
A Feast of Sorrows by Angela Slatter
Girls Made of Snow and Glass by Melissa Bashardoust
Monstress: Awakening by Marjorie Liu and Sana Takeda
Nimona by Noelle Stevenson
Queen of the Conquered by Kacen Callender
Slice of Cherry by Dia Reeves
The Mere Wife by Maria Dahvana Headley
Wilder Girls by Rory Power
A Feast of Sorrows by Angela Slatter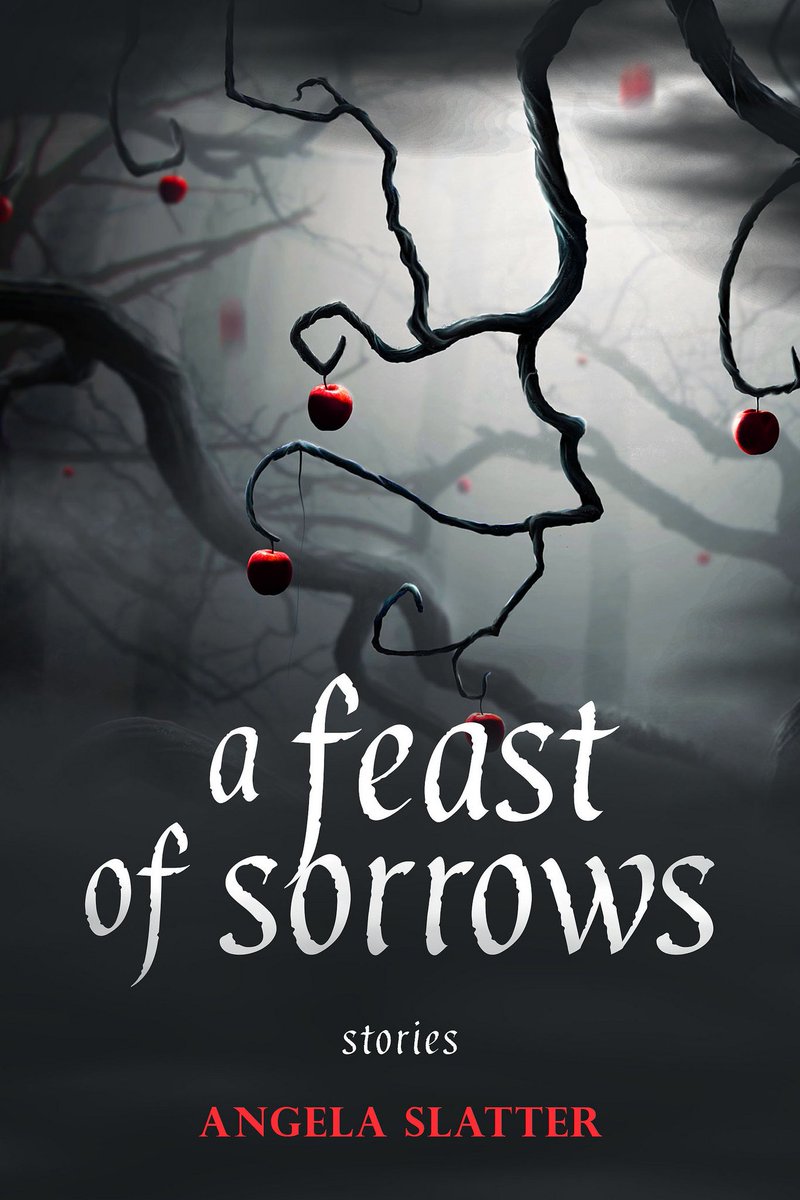 While calling Angela Slatter the heir apparent to Angela Carter and Emma Donoghue may seem a bold assertion, it's appropriately so. Carter and Donoghue twisted fairy tales, reclaimed them, told violently feminist or joyously queer versions of them. But despite their obvious feminism, Carter's and Donoghue's tales often remain in conversation with their more traditional, more heteropatriarchal versions. Carter's "The Bloody Chamber" reclaims Bluebeard, conjuring a mother as savior rather than the violent, patriarchal heroism of the original. Donoghue's Cinderella in "The Tale of the Shoe" still seeks her coupled-up happily ever after, but with the fairy godmother rather than the prince. Both of their work is an undeniable fuck-you to the heteropatriarchy, but their defiance must remain conversant with that same heteropatriarchy.
By contrast, Slatter—like her heroines—often eschews that conversation entirely. She has little interest in correcting, instructing, or even raging at the heteropatriarchy. She has little interest in explaining to the heteropatriarchy why Bluebeard cannot kill this wife or why Cinderella would obviously be so much happier with her godmother. She—like her heroines—is busy. Busy being, if you will: being frightened and fearless, being brave and bold, being frail and fantastical. Being relentlessly awesome. Being, quite often, villainous.
A Feast of Sorrows, one of World Fantasy Award- and British Fantasy Award-winning Slatter's collections of short fiction, features twelve of her finest, darkest fairy tales. Her women and girls take paths less travelled, offer and accept poisoned apples, and embrace all sorts of transformation. You won't find just princesses and ghosts and killers here, but a full gamut of artisans as well: bakers, quilters, crafters, spinners, and coffin-makers. Never have the feminine arts been so magical or so deadly. This collection is one to be savored one story, one revelation, and one smart, determined, independent woman at a time.
Queen of the Conquered by Kacen Callender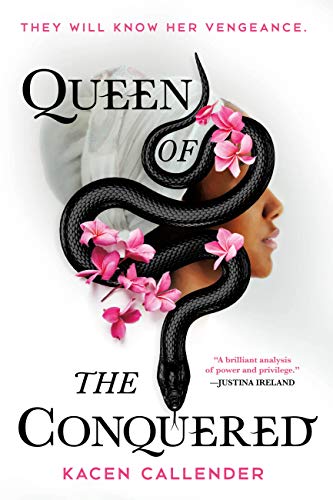 On the island of Hans Lollik, in a fantasy Caribbean, Sigourney has risen from the ashes. Her family was murdered by colonizers years earlier for daring to ascend from slavery to nobility—but Sigourney survived and, through sheer determination and gutsy smarts, has again achieved the rank of nobility. And in this work of impressive intrigue, Sigourney's identity is secret, her magic dangerous, and her heart focused on revenge. The childless king has declared that he will select his successor from among the nobility and ambitious, vengeful Sigourney wants that title, is willing to kill for that title, in order to help her people. But someone is murdering nobles, the king isn't quite what he seems, and Sigourney is a ready suspect. Not only is her years-long plan on the line, her life might be as well.
Queen of the Conquered is smart. Really smart. Callender simultaneously constructs both a complicated murder mystery and a searing indictment of slavery and colonialism. Their cast of characters is complex, full of individual and treacherous magics, all certainly capable of planning and executing a series of murders. But the more impressive, important achievement is weaving this mystery into a fully realized world of colonization, slavery, and potential change. Callender's bedrock is power disparities and they use those skillfully as a foundation for their complex world of choices and compulsion, dominance and pain, compromises and uprisings. Only rarely—in the work of N.K. Jemisin, perhaps, or Justina Ireland—have you read a fantasy work like this.
And yet, with all of that, Callender's tour de force is Sigourney Rose, born into the nobility despite her dark skin, improbable survivor of the massacre of her family, an impossibly complex, ambitious woman playing an impossibly long game. Sigourney is a victim, but also—perhaps—a villain. Her status grants her slave ownership—slaves she could free, but does not. She punishes her slaves, and has sex with some, knowing that they cannot refuse her. She seeks power purportedly for the good of her people, but while she lives in luxury, her people continue to suffer, often at her hand. She's playing the long game, where great risk could bring great reward, but what about the sacrifices she demands of her powerless people in the meantime? Victimhood and villainy, it seems, are not mutually exclusive.
The Mere Wife by Maria Dahvana Headley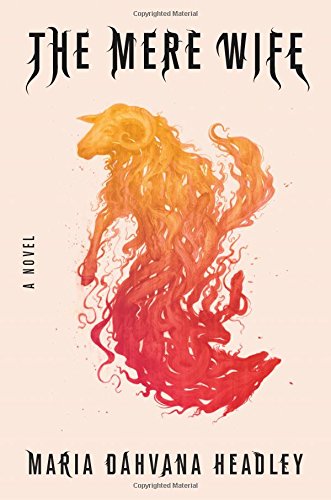 Herot Hall, the suburban setting of Maria Dahvana Headley's Beowulf retelling, is a Stepford-pretty utopia: Everything is picket fences and carefully arranged flowers, big houses and perfect families. And for Willa, married to Herot heir Roger, life is perfect, her carefully curated self raising her carefully curated son, Dylan, in her carefully curated house. Her schedule is a beautiful round of dinner parties and playdates, glamorous clothes and perfect meals. But Willa lives on the edge of Herot Hall, where all this careful curation is guarded from the outside by walls and surveillance cameras. These defenses make Willa feel safe, but they aren't enough to keep out Gren.
Gren belongs to Dana, a soldier who didn't want Gren and doesn't really understand how she gave birth to Gren, but when she returned from war, she had Gren. Now they struggle to survive in a cave outside the reaches of Herot Hall. The lasting effects of war seem like an impossible mountain to climb in returning to society, so Dana remains—with her son—on the periphery, each day a new challenge in their solitary existence. But Gren is growing, and exploring, and doesn't always share his mother's damage—or her fear.
In this contemporary exploration of monstrousness and society, Dylan and Gren are the catalysts, but not the monsters. Both Willa and Dana live in careful worlds, where, like anyone, their pasts, their fears, and their hopes underlie their expectations and their choices. Both Willa and Dana try, with little success, to impress the importance of these careful worlds onto their sons. As Gren grows, his curiosity drives him into Herot Hall and he secretly befriends Dylan. With that series of encounters, both Willa's and Dana's carefully constructed worlds collapse: Their fears lead them to make sometimes desperate, sometimes illogical, sometimes monstrous decisions—and ultimately The Mere Wife asks readers: How monstrous are you?