2020 so often feels so isolating, so directionless, full of dangers and impossibilities. When we have an infrequent spare moment, we all seek the most fragile of things: hope, justice, compassion—and sometimes to remember why we love the things we love.
In advance of Sirens at Home, as we contemplate gathering safely online rather than in person with the warmth of the Sirens community, we invited members of that community to write about what speculative fiction means to them. We think you'll find their essays reassuring, a common touchstone that we all need when we're adrift, and perhaps a welcome remembrance of something you love.
Today, we present an essay by A.J. Hackwith.
My mom is traveling on her way to death.
She's gone to a concert in the park with my dad. She's taken a road trip to a quaint little orchard outside of town. She's visited her mother's family farm. She stops by to see her own grandmother. She's gone on errands and she's planned family reunions. She's a whirlwind of travel, my midwestern mother.
She also hasn't left her care facility in eight months.
I get these updates during protracted, sometimes painful, phone calls. Dad tells me how she's sleeping all day now; Mom tells me they saw a school play. Dad worries how it takes three people to help her get out of her wheelchair; she mentions her plans to head down to Nebraska City next weekend.
My mother isn't dying of cancer, she isn't hunted by any monster that has a clear name and weakness. There's nothing for doctors to shoot at, not really. Her brain is doing the slow waltz into the dark along with her damaged nervous system, ravaged by severe untreated diabetes and time. Depression would be the clearest monster, but that's treated more as an old friend, one we've ignored all her life. More recently, the pandemic, and the necessary precautions the facility has taken, has sped things up. Social isolation may protect her from the virus, but it feeds the depression and mental decline. She's quarantined with her monsters. She's of the age of stories.
My mother no longer reliably recognizes my face, but she knows the empire of her past. She knows the familiarity of family trips, small town pleasures, little quests and comforting adventures. These are the stories she reaches for when they become truer than a failing reality. Her own mother did the same thing, years ago. The last time I saw my grandmother before her death, she proudly announced she was going to college with her boyfriend. Women in my family greet death armored by stories. So I talk to her nurses, I grieve with my siblings, I reassure my dad, and then I let mom tell me about the trip they just now took on a sunlit afternoon to a place that's been closed for years. I let my mom tell me stories.
I think about the function of stories, listening to mom. How we fill in the gaps with things we know when our mental waltz wobbles. When things are scary, or just don't make sense, it's the things we fill our heads with that become our only defense. I wonder what stories will protect me when I'm dream-fragile and time-muddled. When stories become my only familiar face and ally. Because it won't be small town trips that I've filled my waking life with; it will be fantasy books.
Will I speak of wicked queens and fallen empires to my caregivers? Shall each pill become a potion? Will I design dragons to soothe my night fears? When my body fails, will I fill in the gaps with a freshly discovered magic? I hope so. I hope I careen through the halls singing tavern songs, or whisper prophecies into my knitting. I hope my old allies that pay visits are the ones I've sought out now: outcast witches, angry women and fierce, hunger-pang heroines. I hope I see an unlikely protagonist in every face. I hope I tell a young, impressionable relative, visiting because she had to, how she's the chosen one and explain to her how only the ignored and untamed can save our world. I hope I can pass on the stories that save you.
Of course, she'll merely smile and pat my hand. That's the way of things, but that's okay. She'll have heard the story, and she'll remember the truth. Stories don't lose their power even if you don't believe they're true. There's still power in Cassandra's futures. Because the stories we hear now are the stories we will live, when the waltz begins to falter. I'm filling myself up with stories that are weapons for now, armor for later. We'll mark the time in dog-eared pages and found families, and tell each other memories from lives we never lived.
And for now I will ask for my mother's stories, and try to listen for the magic.
---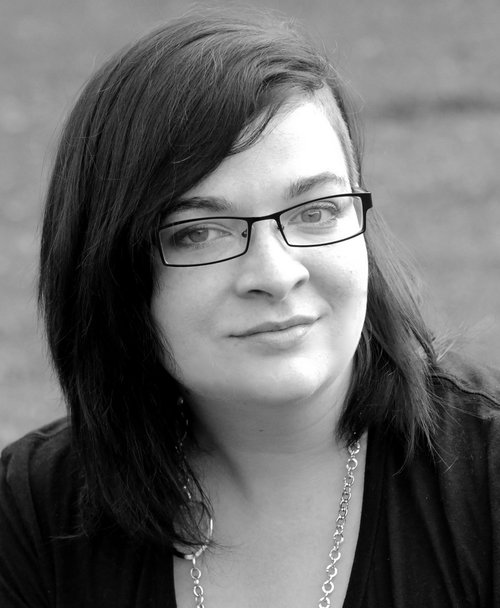 Amanda Hackwith is a magpie of plots, bad ideas, and spite. She is a queer speculative fiction writer who writes contemporary fantasy as A. J. Hackwith and sci-fi romance as Ada Harper. Her writing has appeared in Uncanny Magazine and various anthologies, and she's an alumni of Viable Paradise workshop. Amanda lives in Seattle, Washington, with her husband and her ghosts. She's a Slytherin girl, a Ravenclaw nerd, and she always takes the renegade interrupts. And really, isn't that the important things to know? You can follow her @ajhackwith on Twitter and learn more about her work on her website.