For two years now, Sirens has published an ongoing series of essays that showcase the brilliance of our community—and give those considering attending a look at the sorts of topics, perspectives, and work that they are likely to encounter at Sirens. While we've postponed our in-person program to 2021, and we are gathering safely online this weekend, we wanted to take this opportunity to feature the exemplary work that the Sirens essayists have presented over the past two years. We hope that you find these works thoughtful, bold, and brilliant.

Women of Feral Souls
by Artemis Grey

If you prefer, we offer a video of Artemis reading this essay:
There's something a little different about the feral ones, and it always comes out eventually. Our strangeness might be worn like armor, an overt dare to all around us, or it might be sheltered deep within, a coveted sanctum, only truly understood by those who hold it. Some of us embrace the variance from our first understanding of it, while others war against it, ferociously struggle to destroy it, despite its perdurability. But however it exists, there's something a little different about the feral ones, and it always comes out eventually.
We circle things metaphorically and sometimes physically. Ideas, causes, theories, relationships. Even things we love with absolute adoration from the moment we're first exposed to them. Often, we circle those things even more warily than the things we inherently dislike, because it's not easy to be trapped by something you don't care about, not the way it is to be captured and bound by something you love. When you give of yourself in such ways, you also give away a margin of power over yourself. For most people, this is an unconscious act, the bindings associated with it unnoticeable and negligible. But for the feral souls, each and every thread of attachment is a brand across our awareness, some of them wonderful and amazing, others damaging and prohibitive. The delineation between those two extremes are what we endeavor to gauge when we assess the world around us.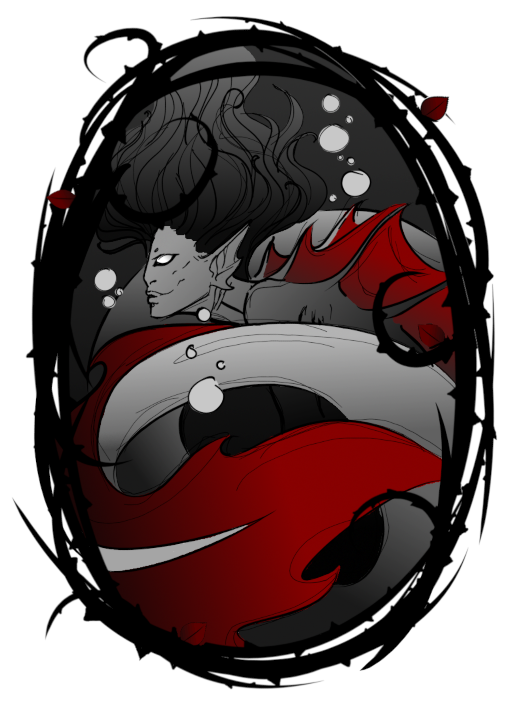 When I was asked if I would be interested in writing an essay for Sirens, I leapt at the chance. And then proceeded to begin circling the task, unsure of what to do next. An essay is a very different creature than a novel, a short story, or even an article. It requires the writer to document their own impressions, opinions, experiences, to convey their own ideas and emotional responses to the subject addressed. Many seem to find essays liberating, a way of making their inner voices heard in an outward fashion. It's an opportunity for them to expound upon something they've experienced and to convey that experience outside of themselves.
But I have no inner voice, no inner dialogue, no spoken words inside my mind at all. I inhabit a rich, endless, and ever-changing world of images and diegeses. However, all of it exists in utter silence. I do not hear music, or spoken words, I possess no internal dialogue of my thoughts. Viable plans play out in my mind's eye, moving scenes I'm able to observe from any angle, and follow through to either fruition or ruin, scenarios that I can alter and replay, or rebuild entirely. But I don't discuss options with myself, I don't internally talk through possibilities, and even when I read something written, I do not hear those words inside my head. It's as if, between the moment of visual perception by my eyes, and the reception of recognition by my brain, the written text dissolves into imagery and emotion. I feel words, I witness them, but I don't hear how they sound or flow.
These peculiarities make considering what to write an essay about, how to discuss it, and the actual writing of it, rather difficult. I'd been thrilled to be offered the chance to write an essay for Sirens, but successfully creating one that did justice to the conference and the community— the people who created it, and have long upheld it, championed it, and attended it—was, and remains, something I'm not sure I could manage, or indeed have managed.
Living deeply in oneself, as I and many other feral souls do, gives you nearly impenetrable armor, but that armor creates an island: atolls of emotional vacancy crowned with wary cliffs interrupted only by deeply embedded linns wrought of warning and disinclination, against which churn and froth the waters of humanity.
We remain connected to everything, yet apart from it, and to engage with the world beyond ourselves is to descend that allegorical, yet not entirely figurative, terrain so that we might slip into the waves and currents from which we've been so long secluded. Just as one can be pummeled, and injured, or even killed by the unforgiving swells of the ocean—sometimes against the very rocks and reefs they've only just left the safety of—so too might the introverted and feral suffer for their efforts in venturing into humanity. Thus we remain circumspect when it comes to attempting such journeys and the wilder of us might never entirely descend from our protected skerries to mingle with the human seas around them.
I had never ventured more than halfway down the slopes of my own wild isle before I chose to cliff dive into the ocean current of the Sirens conference. So forbidding and treacherously steep are the borders of my solitude and introversion that there were no paths, even narrow ones, that I could climb down. There was only the impulse to swim, and the determination to reach that tantalizing current of others who felt safe, somehow. I submerged into Sirens not knowing what would happen, but the outcome was both unexpected and wondrous. I surfaced again surrounded by entities who were like me, and yet completely different from me, who embraced me, yet never tried to restrain me, never tried to follow me when, overwhelmed by their presence, I swam back to the safety of my isle.
Again, and again, I left the shelter of stony coves to swim in this current of souls belonging to writers and readers, artists and introverts, then retreated to consider them from afar, unsure, even as I felt drawn to rejoin them. They gently held whatever pieces of me I awkwardly and hesitantly offered to them, but they never clutched them, never snatched at them, and never clung to them when I stole them away again as my feral wildness drove me back to a safer distance from which I could watch in solitude.
As literal ocean currents do, the swirling eddies of Sirens soon shifted away from my metaphorical island, splintering into multiple tendrils of current, each a person with their own primary course, weaving through the rest of the human oceans. Its departure left me exhausted, my tolerance for sharing myself with others entirely spent, and I withdrew into myself satiated and inspired, and wilder than ever, even more powerful in my feral aspects. I had never been lonely, and I still was not, but I was empowered by engaging with like energies and spirits on a physical plane in a way I had only rarely experienced with humans before.
Solitude and isolation are constructs, not realities.
The energies of our souls and minds are connected to the energies of all other natural entities everywhere, every time and on every plane. We are never alone, and never truly disconnected, despite that some—increasingly more, it seems in these times—suffer from a keen and devastating loneliness, and subsequently in many cases, depression and melancholy born of those senses. Through no fault of their own, these souls are not able to perceive the connections their own energy shares with all the other energies. That they cannot feel this bond is an inexplicable unfairness, and the emotional turmoil it causes them is as real and tangible as the connection they've been precluded from experiencing.
Then there are those devoid of any perception of kinship in the innate bonds they share with all the natural things around them. Rather than embracing the world around them as an extension of themselves, they seek only to profit from it. They sense nothing beyond their own needs, their own wants, and their own energy. For them, all the energies of existence flow around their own, and serve only to feed and buoy theirs. With a wanton disregard, they draw in the energies of those around them like a black hole devouring light, turning it to their own ends, exploiting it, and leaving behind the offal of other lives, from the smallest, unnoticed lifeforms, to human brethren. All abuses can be, in their own minds, justified by their needs and wants.
Such entities are consumed by meeting the expectations and predesigned aspirations of avarice-driven socioeconomic structures; they are garroted by the associated perimeters of that socioeconomic plane, their beings restricted until any residual empathy they might have felt for the energies beyond their own has been destroyed. This unbearable constraint is what the feral ones rail against, what we scorn, even as we often repeatedly try to breach it in our hope to free those trapped within. We prowl the precipice of this domestication, simultaneously loathing any connection to it, while using the same to maintain our own freedoms, and help others escape, temporarily or permanently, through our existence and our creations, be that writing, or artwork, or songs, or other skill.
The feral ones will never successfully be rendered docile, never be tidily packed away into pleasantly spaced boxes of preformed notions. Even those of us who successfully lock away their divergency behind a permanent aspect of mediocre platitude in daily existence will always carry the buried seed of wildness. They need only to give it room and it will flourish once more. And for many, the facade of uniformity with societal expectation isn't a denial of their wilder nature, but merely a segregation of their facets, a way of simplifying themselves so as to more easily interact with average society. Like donning business attire, they're able to slip into a domestic mindset and presentation, and embrace that part of themselves, then toss it off in favor of their feral selves once the workday is done. For others of us, there is little or no truly domestic segment to utilize, and we struggle to adopt one long enough to engage with the mainstream for any reason, work or otherwise.
Yet all of the feral ones share this innate feature, and even when we interact with the larger, obliviously conventional majority, we remain agrestal. And our souls reach out to each other, sometimes without our minds immediately understanding why, ever searching for like kind despite that we perversely enjoy our solitude. As lightning unerringly seeks opposing charges, so too, are we drawn to one another. Our wildness might manifest itself in a hundred thousand different ways, in forms that do not induce relationship, love, or even friendship, yet still it recognizes its own. We still understand we are alike, in that primeval way, and thus more kin than not. We all possess our own islands, as it were, our own preserves, where we are safe at least in some ways, from the bombardment of mainstream society with its rigid, invariable angles and lines.
And when women of feral souls come together, we create our own currents wending through the ocean of domesticated humanity.
We might be forced to submerge, on occasion, but beneath the blandly docile waves, we grow only stronger, a riptide gathering its own as it goes; a danger to those unlike us, and a respite for those who are. This fearsome wildness has seen us hunted, persecuted, and even massacred throughout history, in attempts to domesticate the very oceans of humanity the world over, yet we flourish again and again. Our tides and currents might be interrupted, but they can never end entirely. Members may only leave their isles for a short time, but their joining with others provides strength that continues on, long after they've retreated again— and that strength and protection, in turn, offers a buoyancy and shelter to the younger of our ilk as they explore our currents for, perhaps, the first time. The residuals of our own souls might well be the incentive that calls them to leap from their own metaphorical cliffs of solitude, to mingle and learn, and find a home and hope beyond their own spaces.
Such is the nature of what I found when I dove into the currents of the Sirens conference when it first passed my indrawn bastion so many years ago. And so will I always merrily fling myself into the rushing flow of my feral-souled Siren Sisters, whenever they pass me by in their endless trek though the oceans of life. And when they move ever onward, again beyond my realm, a part of me will go with them, never lost, never separated, regardless of time and space, until we're rejoined once more.
---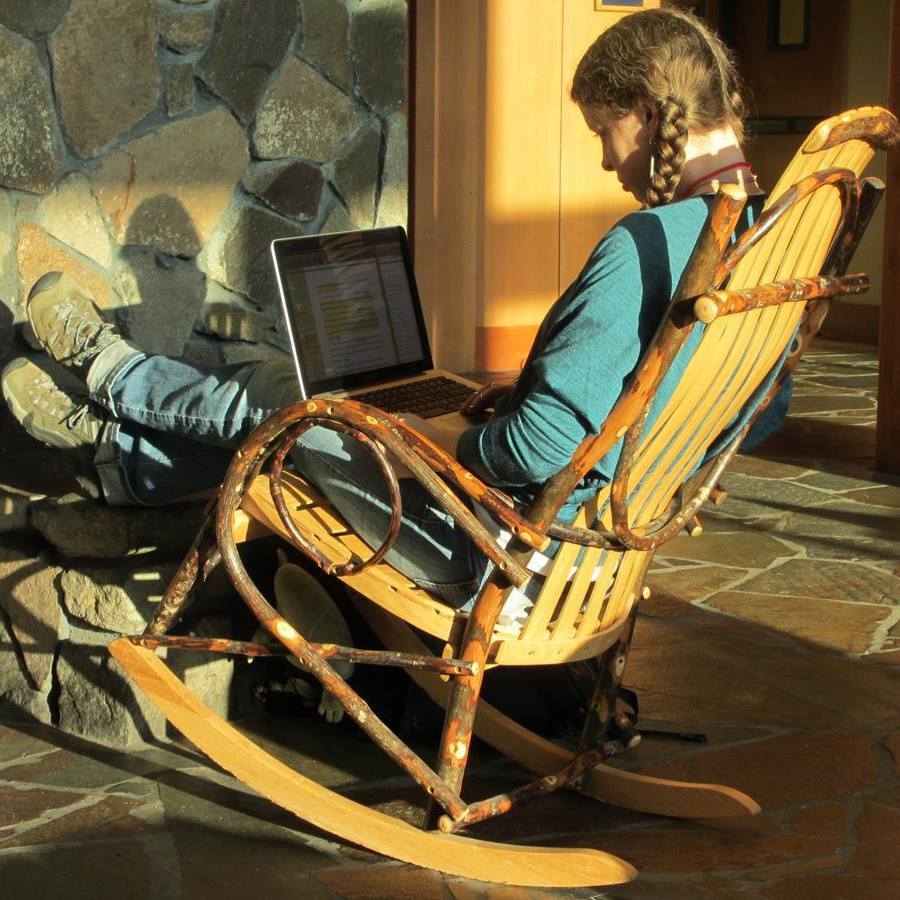 Artemis Grey was raised on fairy tales and the folklore of Appalachia, taught from an early age to embrace the unknown, and unexplained, rather than fearing it. She never stopped hopping into faerie rings and exploring possible portals to other places, and can often be found roaming the woods and wild. With a passion for capturing that elusive moment when it's possible to choose between leaving the wonderment of childhood behind and carrying it with you throughout life, Artemis primarily writes books for young adults, with occasional jaunts into the more esoteric. Her debut YA, Catskin was published in 2016, and she is currently working on Pohickery Girl, which is set in the West Virginia mounts of her beloved Appalachias. She seeks to make her readers look at the world they've always seen, and see the world they've always envisioned.
Artemis's author photo was taken by the late Sabrina Chin, co-chair of Sirens, 2013-2019, whom Artemis loved very much. Although unconventional in format, it remains Artemis's favorite photo of herself, as it captures her in an utterly natural state, in one of her favorite places (by a warm stone hearth) and surrounded by her Sirens Sisters. In honor of Sabrina, Artemis uses this photo as her author photo whenever possible.