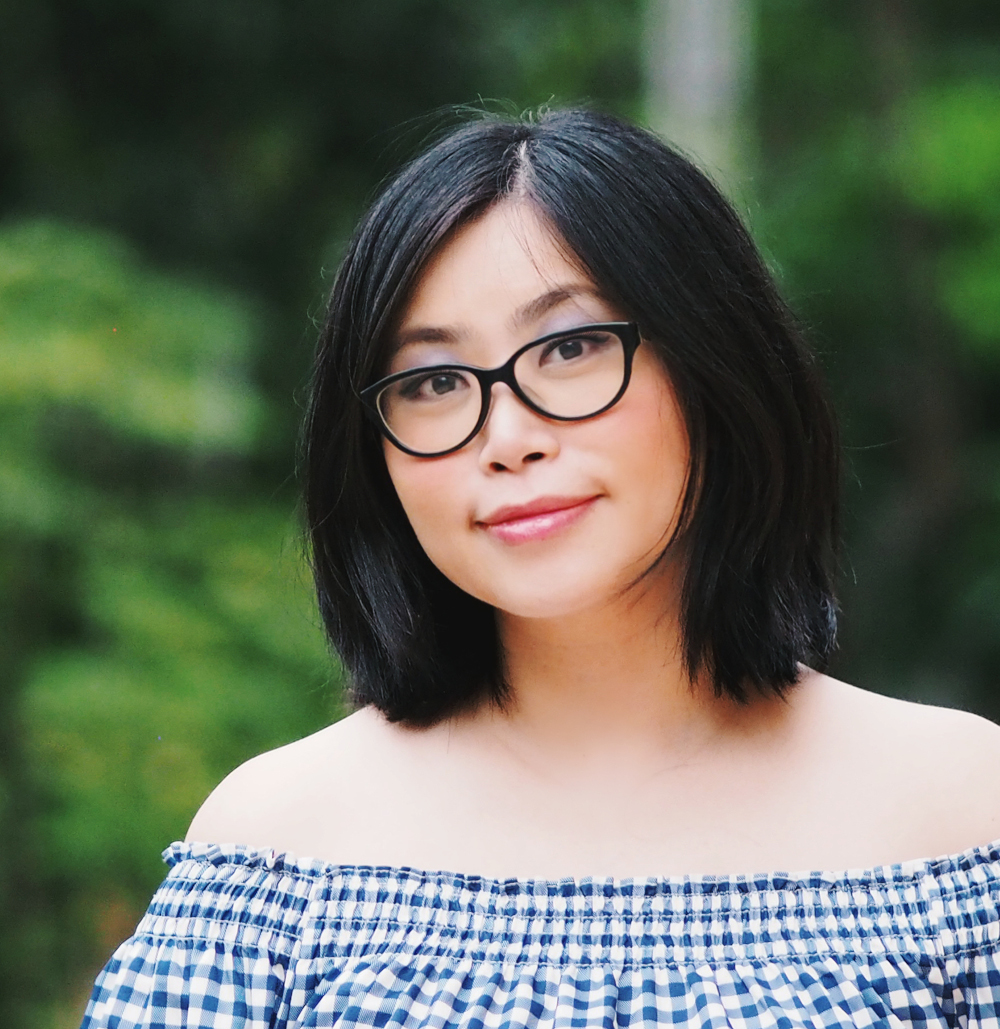 Have you already loved the work of Rin Chupeco? The Girl from the Well and The Suffering? The entire Bone Witch trilogy? The Never Tilting Planet? Wicked As You Wish? Are you looking for more? Let us help you! As part of Rin's Guest of Honor week, we're pleased to compile some of their interviews and work from around the web.
Rin's Short Fiction:
Rin's Interviews::
Interview with PJ (2020): On what's next for them, "Writing the third and final book of the Hundred Names for Magic series (the first book being Wicked As You Wish) and then finishing up some adult crossover books I've started working on – one about bi vampires in the vein of The Witcher and Castlevania, and another that's basically Swan Lake meets Untitled Goose Game."

Interview with Enthralled Bookworm (2020): "What I love most about YA, particularly in the SFF genre, is that a lot of issues are frequently discussed there, but…the fact that it's set in fantastical worlds means readers can have that necessary distance to process real world issues tackled in the book."

Interview with Rin Chupeco, author of The Never Tilting World (2019): "I was in Boracay, an island resort in the Philippines, when the super typhoon Haiyan hit, and it first made landfall there. It was a frightening time; the power was out, all routes out of the island were unavailable, and all communication lines were down, which meant we had no way of contacting friends and family for days. In that time, it felt like the world had shrunk down to just that one tiny island. That experience stuck with me ever since, obviously, so when I thought about writing a book where climate change is the villain, where the world seemed to have decided that the only way for it to survive is to get rid of the parasitical humans on it, this was what I drew from."

Interview with JeanBookNerd (2019): "[…]I'm now in the position to talk to other writers who want to take the same path and tell them that yes, this is a feasible option and that it's possible, and it's been gratifying to have people tell me that my books are their incentives to be writers themselves, especially among other Filipinos living in the Philippines!"

Interview with Fae Crate (2019): "I think I'm very partial to most of the characters in The Girl from the Well, simply because that book is my first ever baby (I like to joke that it's my autobiography couched as fiction). That said, Okiku, my ghost girl in that series, and I share similar worldviews, but it's Tark, the boy unfortunate enough to be haunted by every ghost within his reach, that has my personality and ridiculousness, so he tends to be my favorite."

Who Stokes the Fire: Talking about The Bone Witch and World-Building with Rin Chupeco (2019): "The problem with [writing] hard magic, though, is that you need to make sure your magical system or your world-building answers every problem you might come across while writing the book."

Interview with Rin Chupeco for The Shadowglass Blog Tour (2019): "The Bone Witch came at a difficult, sleep-deprived time in my life. I just had my first son, which was an emotional time. I had a brother I never knew, who died before I was born, and I started wondering about what our relationship would have been like had he lived. It's how Fox first came to be, who's sort of an idealized version of the brother I would have liked to have."

Spooky Q&A: Rin Chupeco (2018): "My absolute favorite ghost is the kuchisake-onna—a pretty girl wearing a flu mask who'll ask you if you think she's beautiful if you encounter her along a dark road. If you answer wrong (and based on the legend, practically all possible answers are the wrong ones) she removes her mask to reveal a long slitted mouth, and kills you."

Guest Post with Adventures in YA Publishing (2017): "Writing for a hobby is a lot different from writing for a living. Creative writing is the only profession I know where experience is not required, where you won't know if you did well until it's frequently too late for you to do anything about it, and where anything you come up with will be put under a microscope almost from the moment you submit your manuscript and long after it's been published."

Interview with The Witch Snitch (2015): "Living as a writer in the Philippines is a lot different from living as a writer in most first world countries, which is hard enough as it is. Writing fiction here is like making street graffiti—you don't do it for the money, because there isn't any, but you do it for everything else that matters. Most writers in Manila were either literary fiction novelists who had hefty contracts with schools to use their books in literature classes, or those who wrote Harlequin-esque romances in the local language. I didn't want to do either of those."

Filipino YA horror author Rin Chupeco on life and The Girl from the Well (2014): "Okiku kills other murderers. She has the same triggers and sadistic tendencies as in the original. In my book, she goes to different places looking for murderers. Think Sadako with a conscience."
This post was updated on March 17, 2021.