As 2020 rolls onto 2021, with longer daylight hours and a stifling winter thawing into spring, we're thrilled to be announcing more opportunities for our Sirens community—as well as anyone interested in gender and fantasy literature—to gather virtually. While not a replacement for our annual in-person conference this October 21–24, 2021, we hope you'll join us for the first of our online Sirens community days on Sunday, April 25!
Our first Sirens community day will include four virtual events on Zoom, and will be free to everyone, whether you've attended Sirens before or not. We ask that everyone interested in participating in our community day register below. We will provide Zoom links to our online gatherings to only those who have registered.
Community Day Registration
You must be at least 18 years old to register and you will be required to acknowledge the Sirens Terms of Service, Anti-Harassment Policy, and Accessibility Policy as part of your registration.
Community Day Schedule
Sunday, April 25, 2021
11:00 a.m. Mountain (1:00 p.m. Eastern)
BIPOC Meet-Up
As a continuation of our efforts to support and uplift diverse voices at Sirens, we are devoting the first hour of our community day for our Sirens members who identify as BIPOC (Black, Indigenous, person of color) to connect and converse. This casual meet-up will be moderated by a Sirens staff member—share your recent fantasy read or whatever is on your mind! Please note that these spaces are reserved for BIPOC; others are not invited to these spaces.
12:00 p.m. Mountain (2:00 p.m. Eastern)
Sirens Book Club: The Stars Are Legion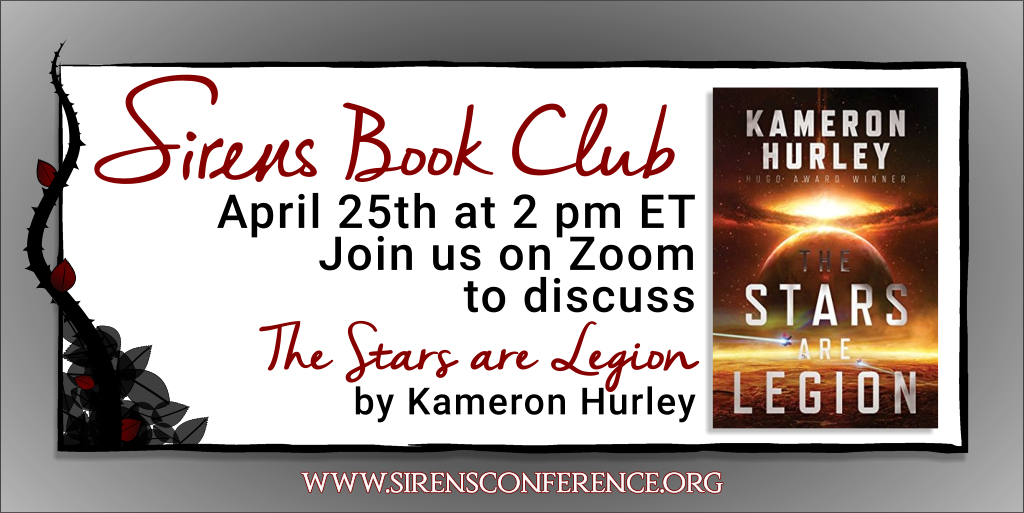 The Sirens Book Club meets monthly to discuss a book from our 2021 Reading Challenge, which includes 50 works by women, trans, and nonbinary authors that imagine a more inclusive, more empathetic, more just world.
This month, we're reading Kameron Hurley's The Stars Are Legion, which imagines, in a world of monstrous, living spaceships and endless war, two characters: one with amnesia, the other a known liar. The former has been dumped in the belly of the ship, for reasons mysterious and unknown, and must make her way on a very squishy journey back to the outer levels. The latter is playing a game of queens and pawns. Hurley uses this challenging setup, a good amount of body horror, and an all-female cast to explore—brilliantly, powerfully—reproductive justice.
1:00 p.m. Mountain (3:00 p.m. Eastern)
Kameron Hurley: Narrating Our Way to a Brighter Future
Award-winning author, essayist, and 2018 Sirens Guest of Honor Kameron Hurley will redux her keynote presentation, "Narrating Our Way to a Brighter Future." Whether you missed it the first time or just need a reminder of what it means to hope in a time of rage, Kameron's words will be good to hold close as we continue to navigate an uncertain, unjust world.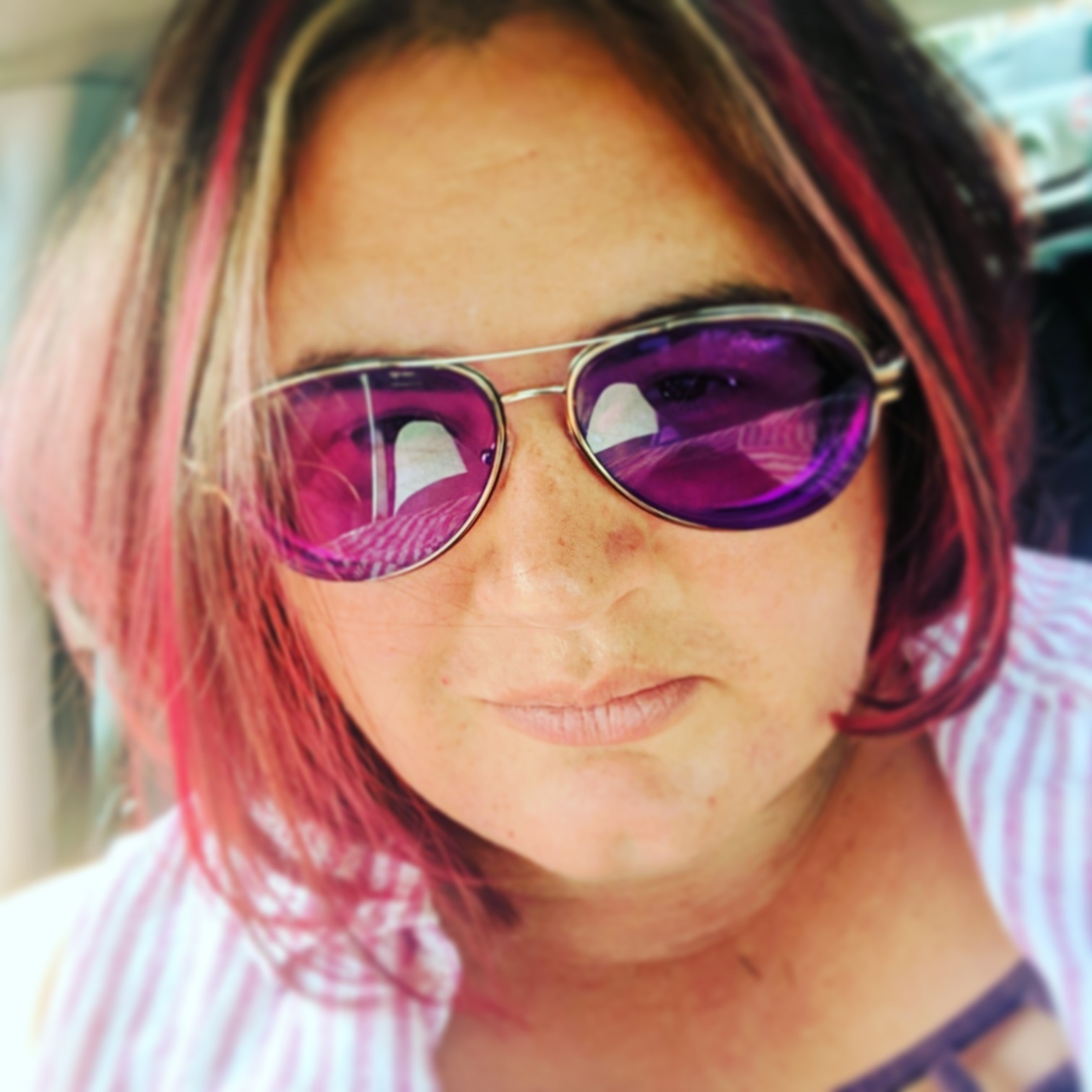 Kameron Hurley is the author of The Light Brigade , The Stars are Legion and the essay collection The Geek Feminist Revolution, as well as the award-winning God's War Trilogy and The Worldbreaker Saga. Hurley has won the Hugo Award, Locus Award, Kitschy Award, and Sydney J. Bounds Award for Best Newcomer. She was also a finalist for the Arthur C. Clarke Award, the Nebula Award, and the Gemmell Morningstar Award. Her short fiction has appeared in Popular Science Magazine, Lightspeed and numerous anthologies. Hurley has also written for The Atlantic, Writers Digest, Entertainment Weekly, The Village Voice, LA Weekly, Bitch Magazine, and Locus Magazine. You can find her online at her website or her Twitter.
2:00 p.m. Mountain (4:00 p.m. Eastern)
Roundtable: Hope in Speculative Fiction
Following Kameron's presentation, we'll split into small groups for a true Sirens programming mainstay: the roundtable. With a Sirens staff moderator and the help of Zoom breakout rooms, we'll offer everyone an opportunity to discuss, share, and explore the theme of hope in speculative fiction.