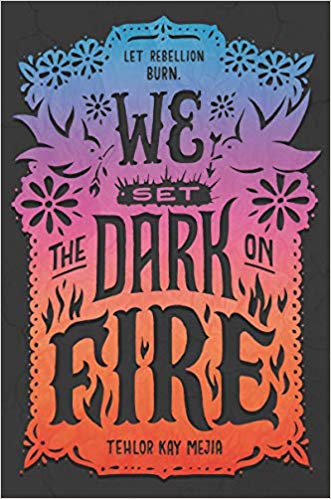 Confession: Sometimes I suspect I'm not a natural fantasy reader. That doesn't mean I can't love fantasy, of course, but where some people are automatically excited to be dropped into a new world they don't know anything about yet, I've been known to read a book and think, "So…why isn't this just set in regular California instead of California where some people do magic?"
I never thought that reading We Set the Dark on Fire by Tehlor Kay Mejia.
The world here—and this is the main thing I wish for in a fantasy book—felt immediately logical and real, even before I'd begun to explore it. The story—and the island nation of Medio—begins with a myth about two brother gods fighting over a woman. But the story isn't about gods behaving badly. The myth, for Medionites, is there to provide justification for how their society operates. Sons of privilege take two wives. One wife, the Primera, is chosen for her logical, analytical nature. She's the wife he takes to a state dinner. The Segunda is chosen for her passion and beauty. She's the mother of his children.
Such an arrangement might have come across as bizarre or worse, hopelessly contrived to put our heroine, Daniela Vargas, into the terrible position she finds herself in when she's chosen by Medio's most eligible, wealthy bachelor, a man many believe will one day be president. Instead, it felt completely organic. Not just the marital situation, but the elite finishing school that prepares girls for one wifely role or the other. And the parts of the island said to have been cursed by the vanquished god, a place where Medio's poorest are exploited and hidden from the wealthier inhabitants by a wall. Inequality, in myth and practice, is part of Medio's soul, so the elite would have us believe.
Then there's the Segunda, the other wife Dani's going to live with. Imagine your worst enemy in school. The girl you trust least in the whole world. Now imagine sharing your husband with her…while you're being blackmailed into spying on him for a group of rebels. None of this is a spoiler. The minute you're introduced to Dani's situation you know where she's quickly headed. You just don't know how she's going to handle it once it happens.
Dani's situation is dire, but never bleak. I've heard Mejia's world referred to as a dystopia, but the book felt too hopeful for that label to me. The young people in this world are ready to fight and love (did I mention there's queer romance? There's a queer romance!) and build a better future for themselves. The beauty and joy of Medio is never completely obscured by the greed and cruelty of its ruling class.
The stakes of the story are very clear, both for Dani and for the people of Medio. The danger is real, and it's not at all clear that Dani is up to the task. She may have graduated finishing school with a degree in strategy, manipulation and repressed emotions, but she's really none of those things at heart. Sometimes she does risky things for emotional reasons, but rather than being impatient with her, I just found myself rooting for her to get out of this alive.
I was rooting for the rebellion as well. The world of Medio is painfully relevant to our world, while still standing on its own as a fantasy creation. Latin American culture, class conflict and feminism are woven into the DNA of the book and Dani herself. Her parents sacrificed everything to lift her out of poverty and give her a better life, but can she in good conscience enjoy the good life herself knowing others just like her are still oppressed? Even if she wasn't being blackmailed? Either way she chooses, she'd be letting someone down, so she can only choose based on who she, Dani, is…once she figures that out.
---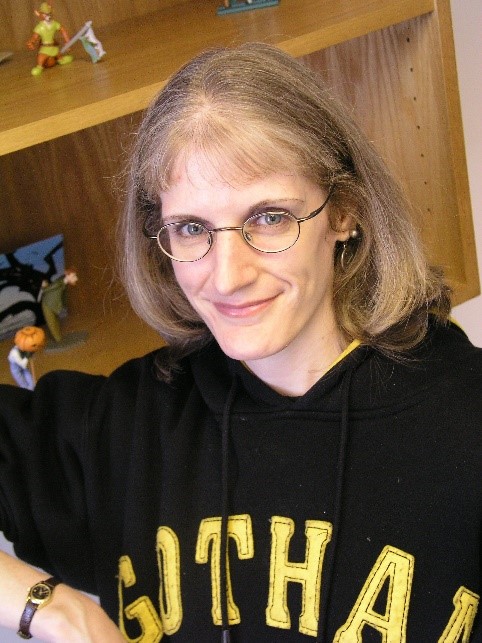 Meg Belviso holds a BA in English from Smith College and an MFA from Columbia University. As a writer and editor, she chronicles angel encounters as staff editor of Angels on Earth magazine and has written for various fiction and nonfiction properties, including several biographies in Penguin's Who Was…? series.