In May, the United States celebrates Asian Pacific American Heritage Month—though at Sirens, we know that one month is not enough to ponder the people, histories, and cultures of such a vast region. To identify as Asian American Pacific Islander (AAPI) is to choose solidarity. How else can one compress hundreds of ethnic groups, languages, immigrant generations, income disparities, and consequences of American imperialism into one acronym?
Asian Americans and Pacific Islanders are not a monolith. We fully commit to uplifting Indigenous, Middle Eastern, Pacific Islander, South Asian, and Southeast Asian voices—aware that "Asian" is not synonymous with East Asian—as well as transracial adoptees, Black Asians, and multiracial Asians. And these past few months, from attacks on Asian elders to the horrific shootings in Atlanta, the devastation of COVID-19 in India to the violent apartheid in Palestine, the Asian community has been in pain. We must Stop AAPI Hate. But we must also cling to our joy—and to each other.
If you've already read your Chitra Banerjee Divakaruni, your Yōko Ogawa, and your Eugie Foster—and we hope you have!—allow us to suggest 50 shining works of speculative fiction by AAPI women, nonbinary, and trans authors. Tales that feature majestic tigers, mischievous tricksters, or vengeful ghosts—as well as overbearing aunties, brilliant generals, and fierce matriarchs. Stories that interrogate and smash stereotypes, or incorporate mythology and folklore from the author's origin or acquired cultures. 50 incredible novels, short stories, and poetry collections that span epic fantasy, fairytale retellings, fabulist memoir, portal adventure, sci-fi thrillers, and contemporary with a magical twist. Most of these works feature characters living in the diaspora, some are translated into English—and believe us when we say this list is far from comprehensive; in compiling, we realized we could have included 50 more.
If you'd like to buy these books (and we hope you do!), you can find a list of Asian- and Pacific Islander-owned bookstores, courtesy of We Need Diverse Books. You can also support AAPI voices at the Asian American Writers' Workshop and the Asian Author Alliance.
In solidarity and rest,
Faye Bi
Communications Director
1. The Frangipani Hotel by Violet Kupersmith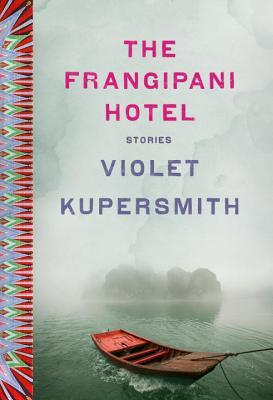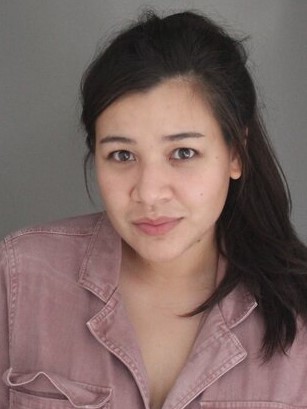 Ghost stories, yes, but also retold Vietnamese folktales, an indictment of the Vietnam War, an exquisite exploration of loss. Kupersmith's settings are palpable, her characters human, her work unforgettable.
2. Wicked As You Wish by Rin Chupeco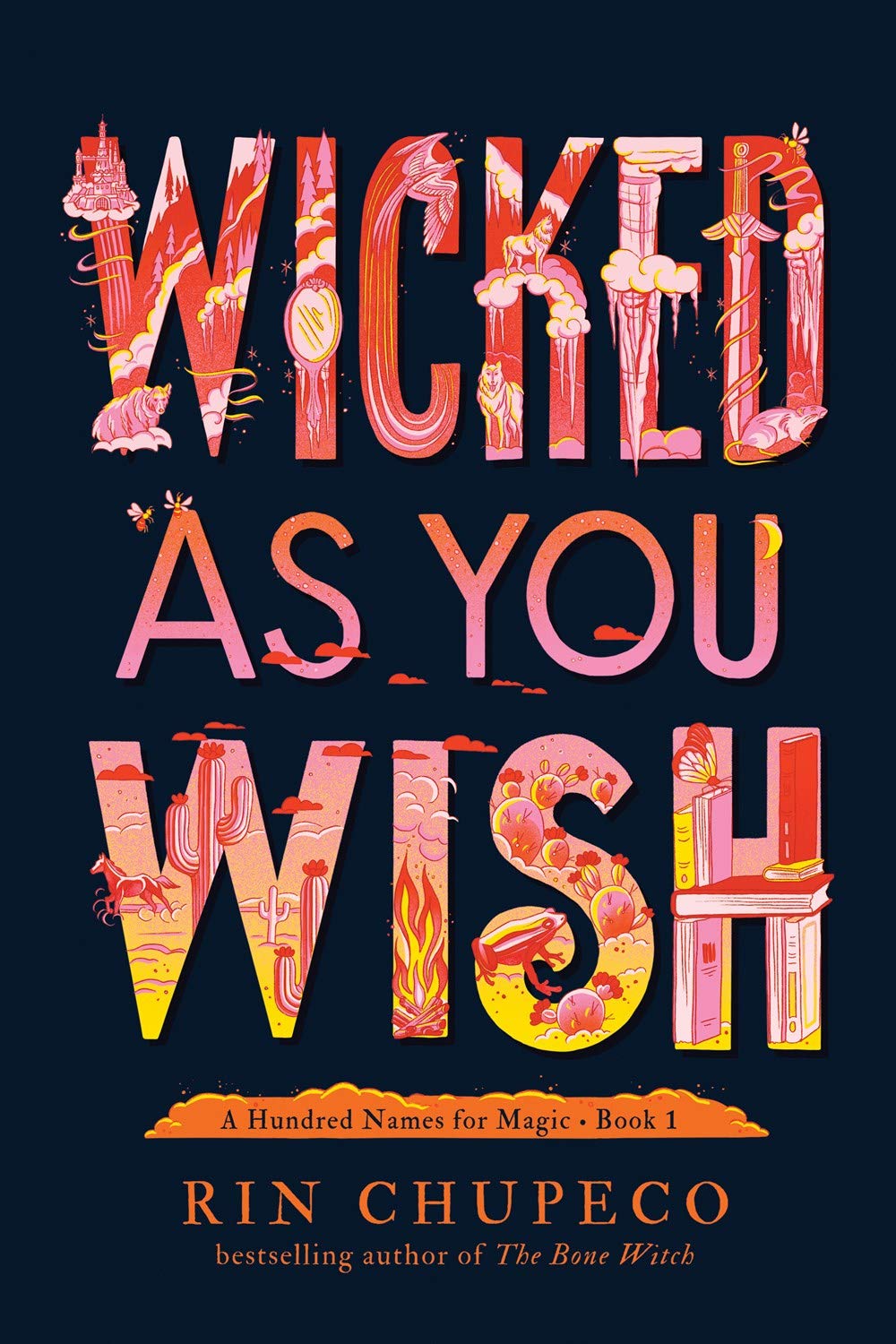 Many clever fairytale retellings wrapped up into one all-too-real contemporary tale of magic, adventure, a lost kingdom, a dick firebird, ICE agents with magic, and a group of warrior-teens you will love every bit as much as Bardugo's Dregs.
3. We Ride Upon Sticks by Quan Barry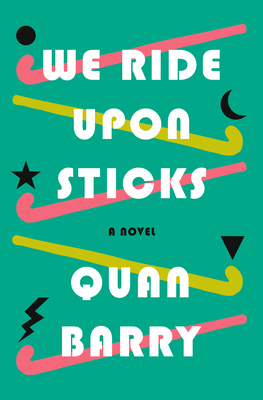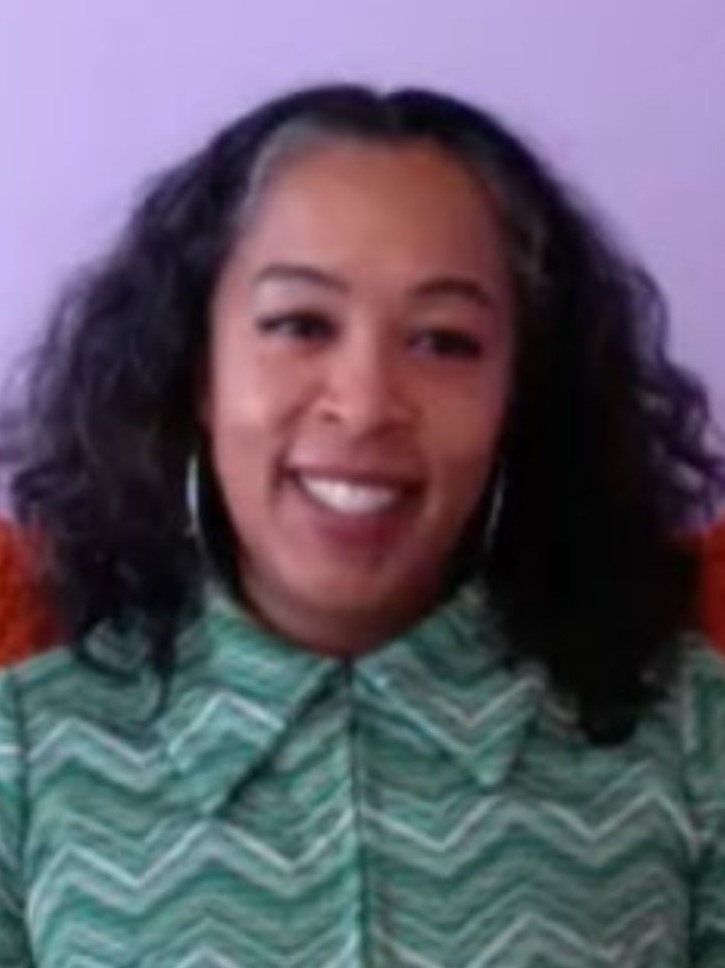 In 1989 Massachusetts, a truly terrible girls' field hockey team makes a deal with the devil—and starts winning. Barry's clever, hilarious romp tackles necessary themes of transgression, stereotypes, power, and claiming yourself.
4.The Bloodprint by Ausma Zehanat Khan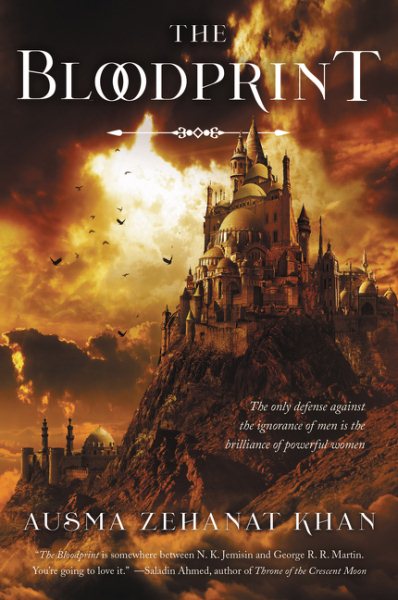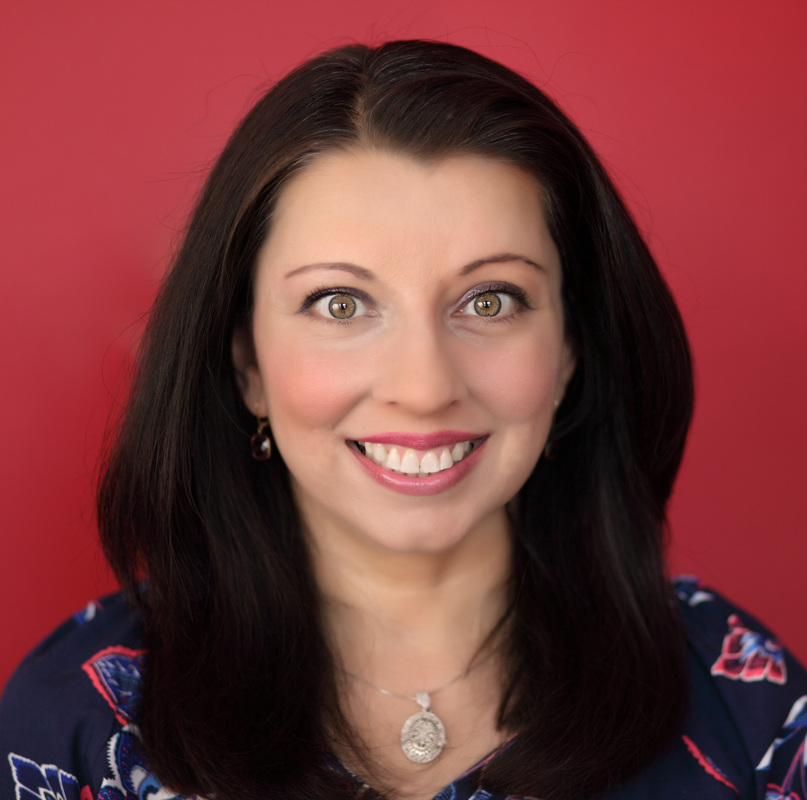 An epic tome of adventure and revolution. More importantly, a timely and carefully crafted depiction of the unrelenting importance of knowledge and justice in a world of lost legends and increasingly authoritarian rule.
5.A Wish in the Dark by Christina Soontornvat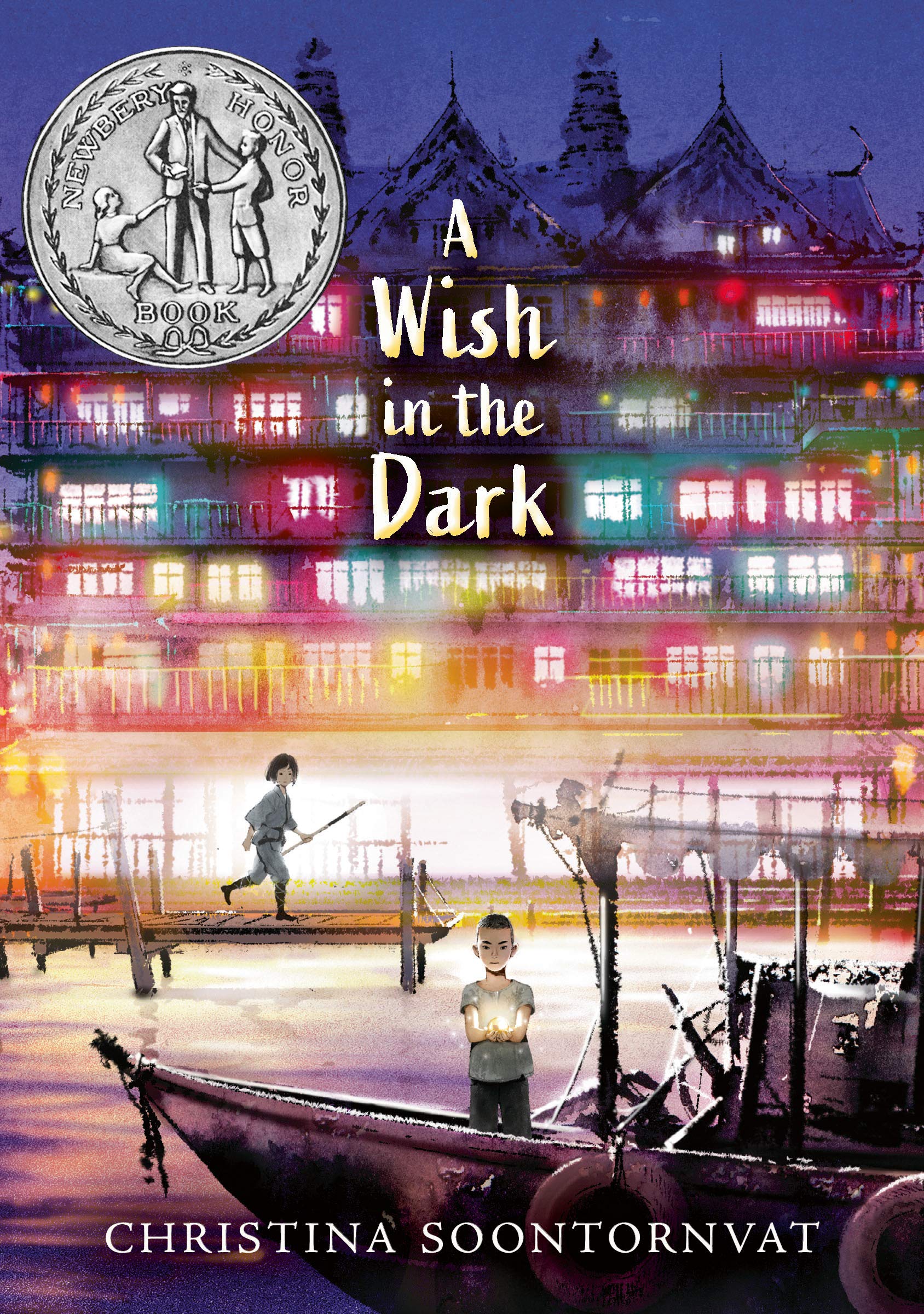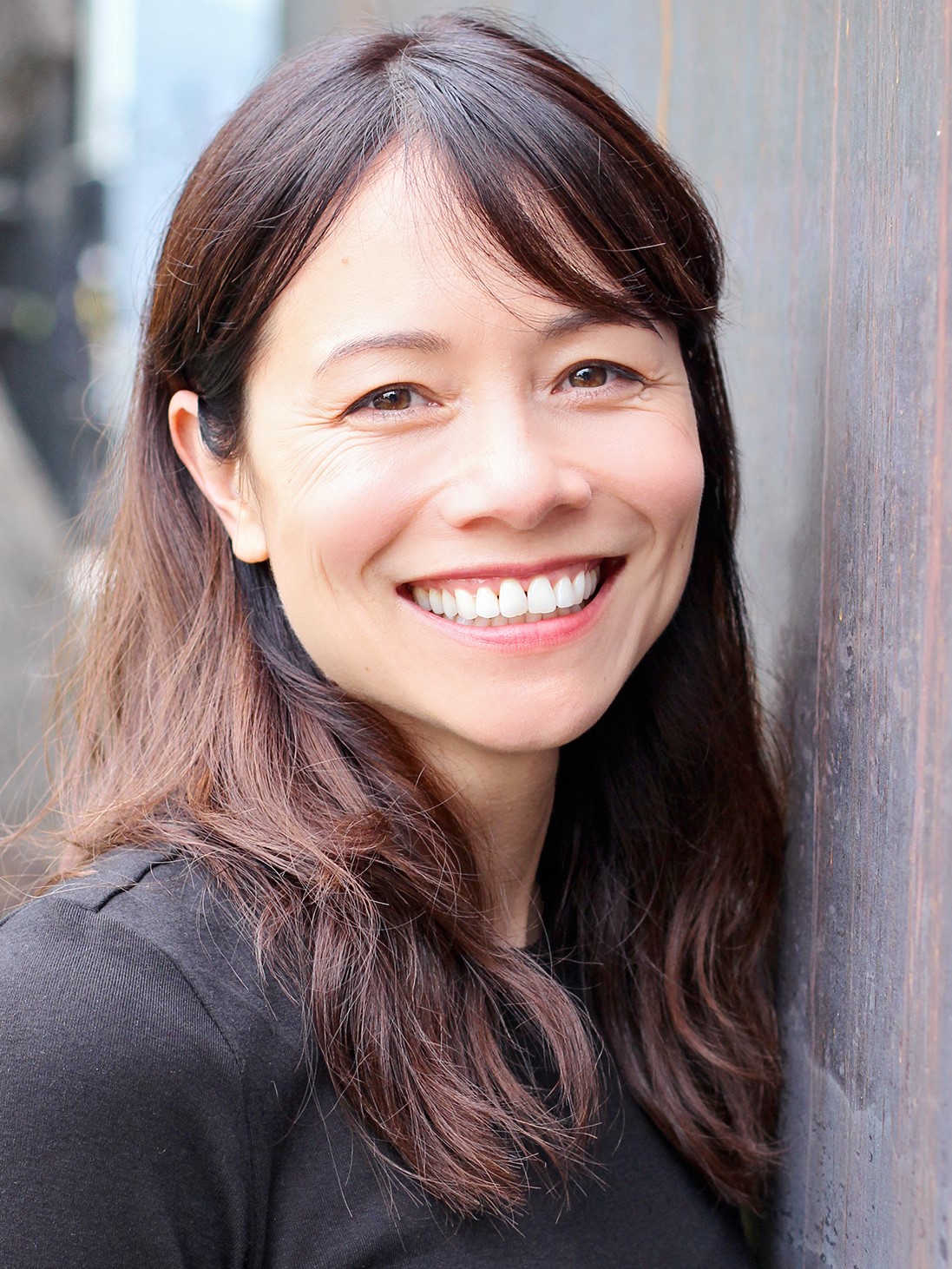 This luminous retelling of Les Misérables for young readers makes tangible the light and the dark, and highlights the themes of morality, oppression, and justice—all in a Thai-inspired fantasy world with a Light Market to dazzle all the senses.
6.Great Goddesses by Nikita Gill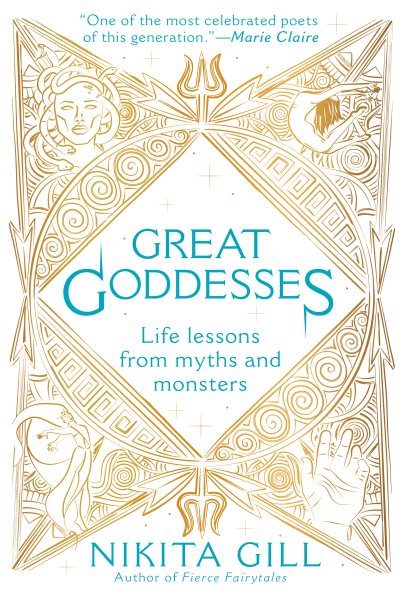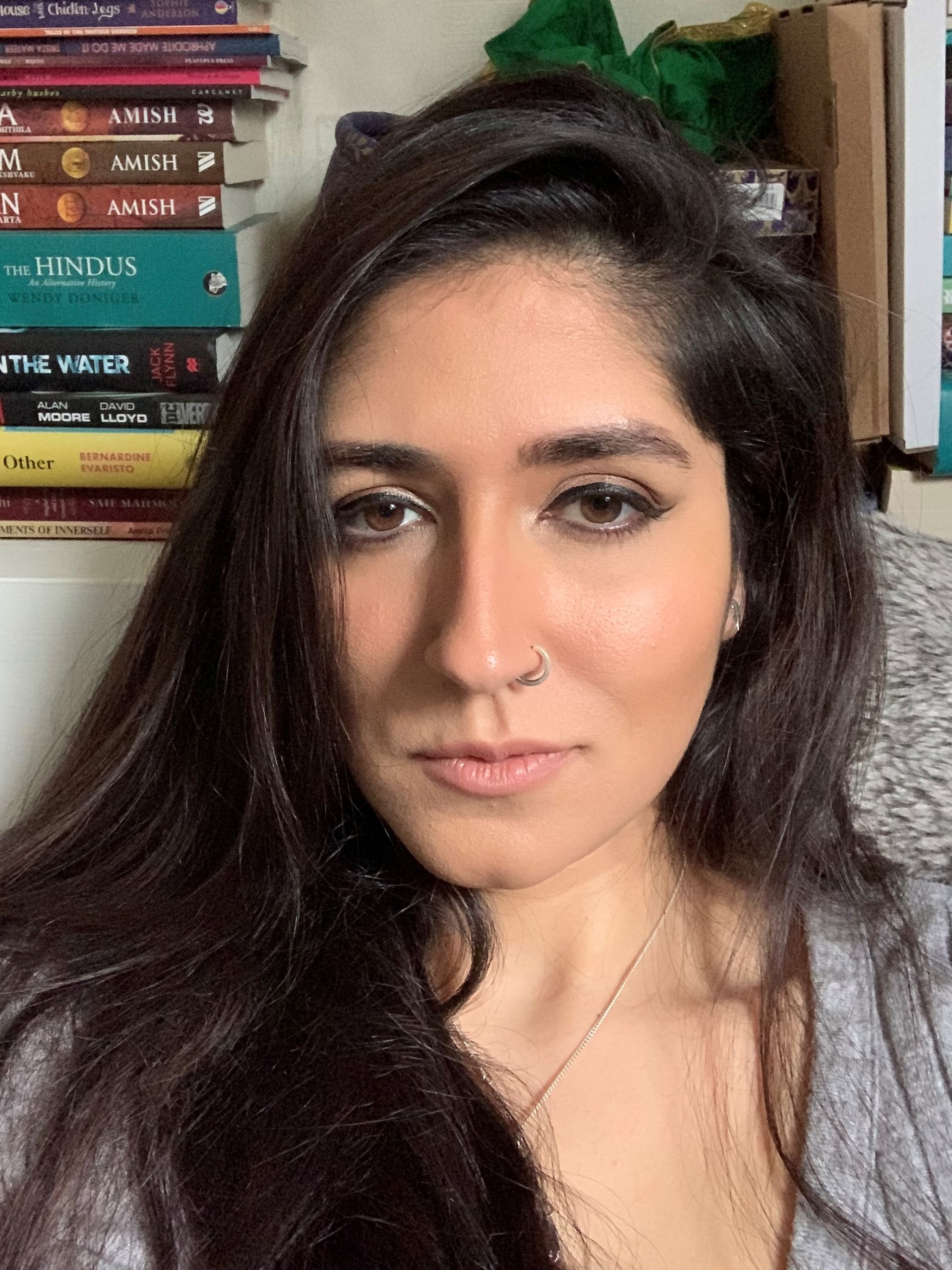 Want some gorgeous words to spear your soul? This prose-and-poetry collection meditates on sexuality, relationships, flexible conceptions of womanhood, creation, destruction, self-mythologizing, and the power of writing our own stories.
7.Ninefox Gambit by Yoon Ha Lee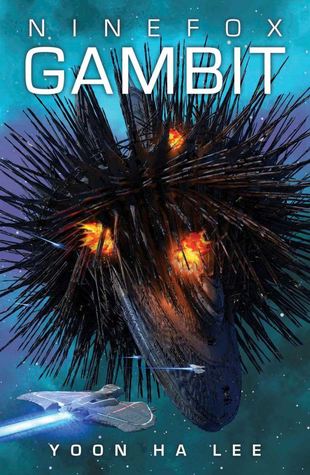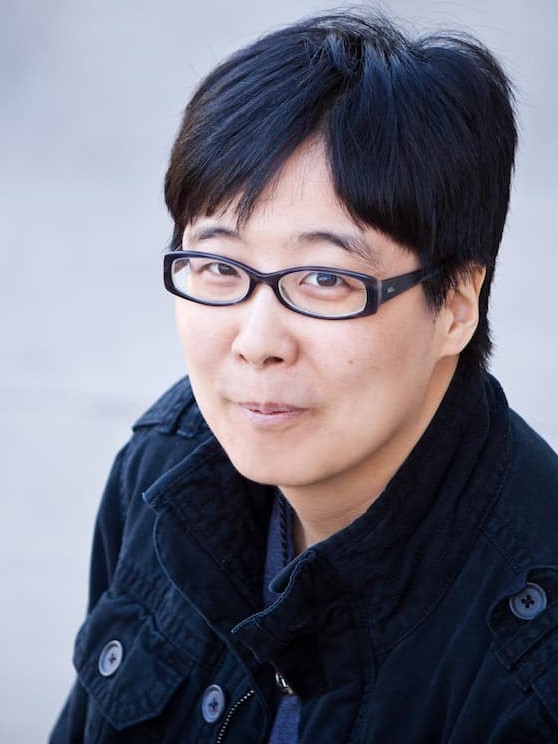 Lee's Hexarchate galaxy of calendrical warfare is the backdrop for his virtuoso story of crashhawk Kel Cheris, not great at following directions, and her brain's occupation by long-dead Shuos Jedao, exceptionally brilliant and utterly homicidal.
8.Monstress by Marjorie Liu, illustrated by Sana Takeda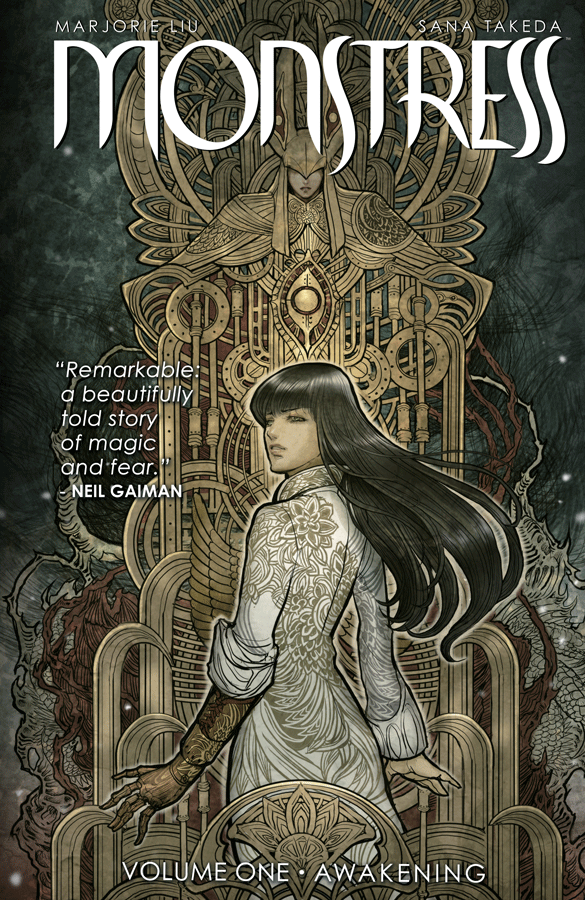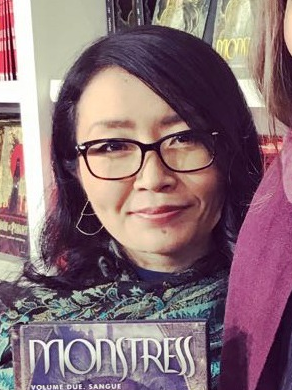 A feast for the eyes, this fantasy comic set in fantasy Asia has six volumes, epic worldbuilding, and Middle Eastern myths—and did we mention the huge, supremely powerful monster growing out of the stump of our heroine's arm?
9.The Girl From Everywhere by Heidi Heilig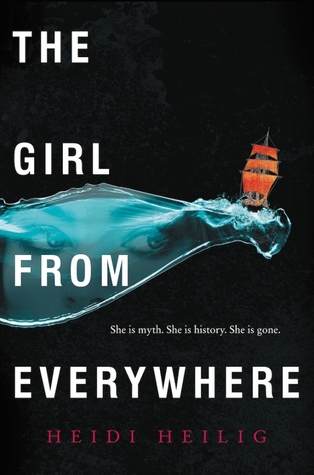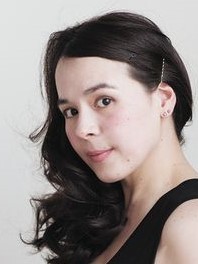 Nix's dad can navigate to any map, any time, anywhere—and he wants to change history. Obsessive love, a small heist, a motley crew, time-travel paradoxes—and Heilig's marvelous prose is so transportive that it's like you're RIGHT THERE.
10.The Black Tides of Heaven by Neon Yang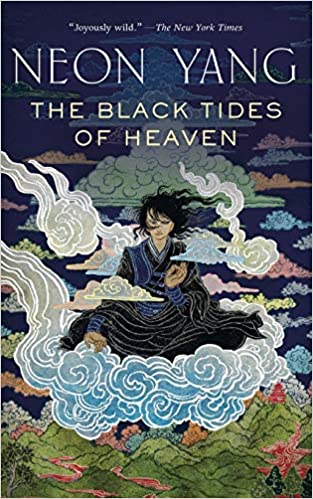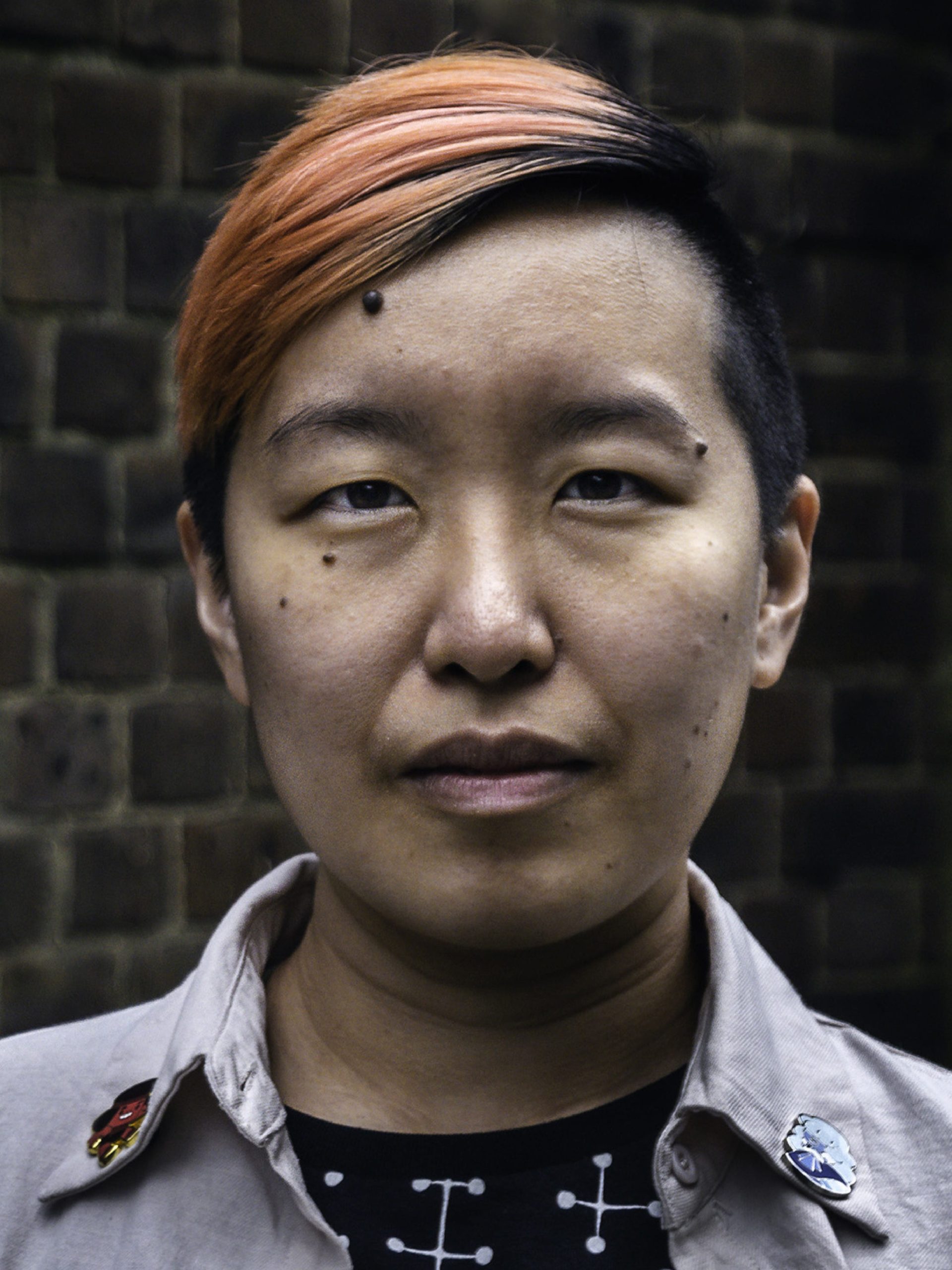 In an Asian-inspired society where the default gender is nonbinary—children choose a gender when ready—the bond of twin children of a ruthless dictator is put to the test against an inventive backdrop of magic, religion, and politics.
11.Not Your Sidekick by C. B. Lee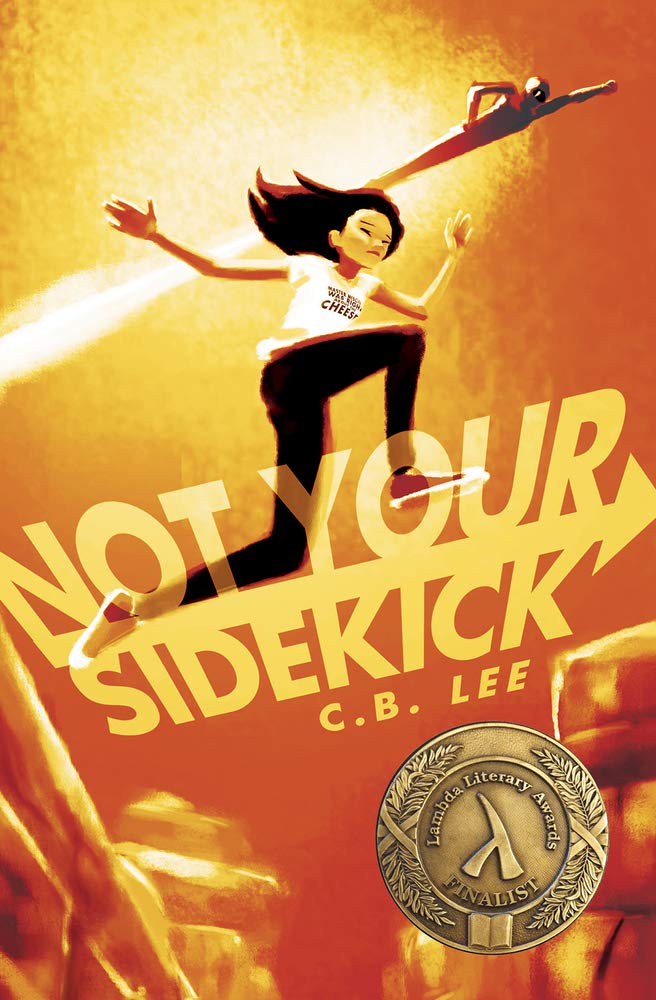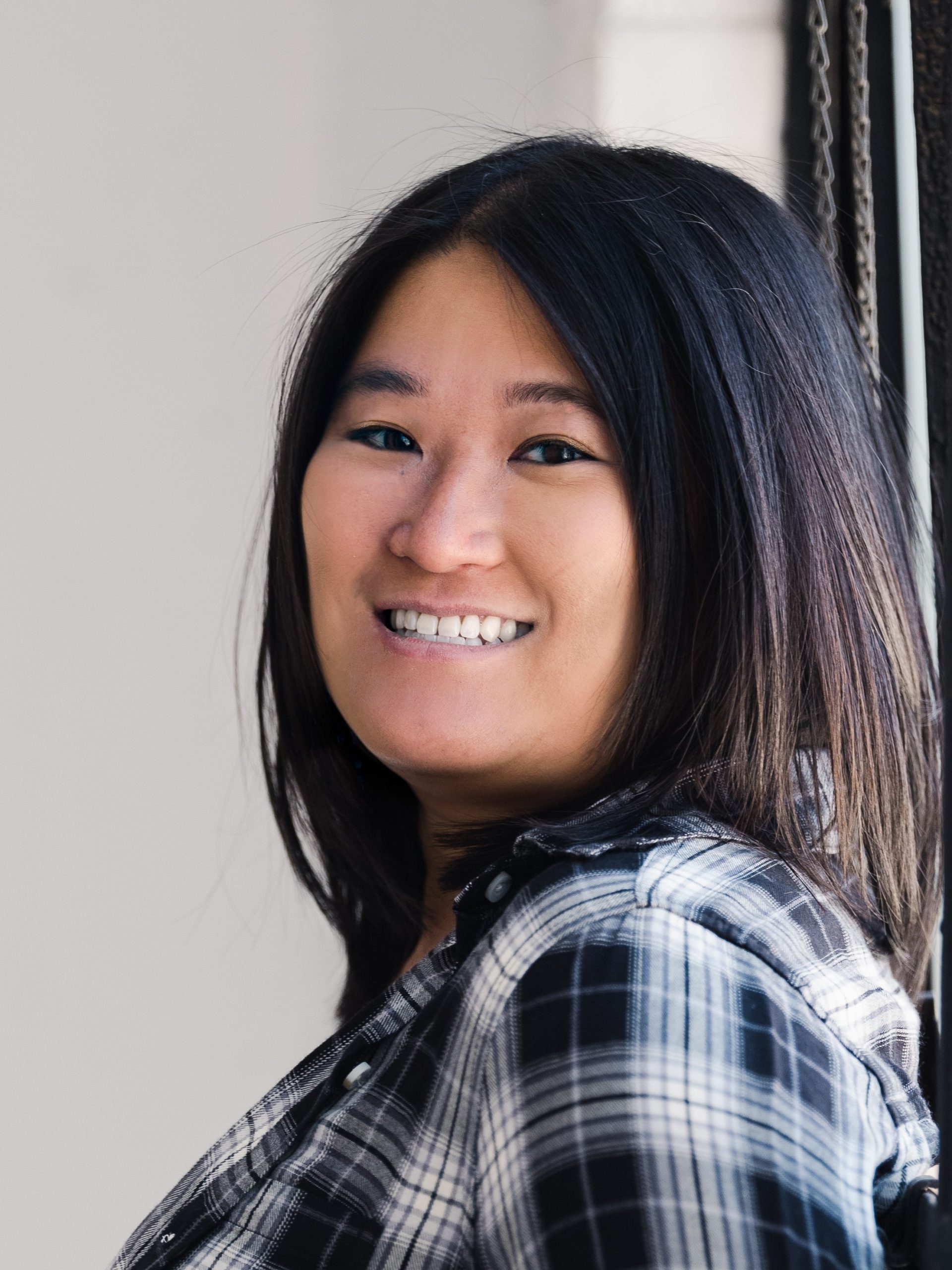 Jess, daughter of heroes, has no superpowers of her own and just wants an internship. And she finds one—working for a supervillain. Lee expertly crafts an uproarious story that nonetheless has something important to say about growing up.
12The House of Shattered Wings by Aliette de Bodard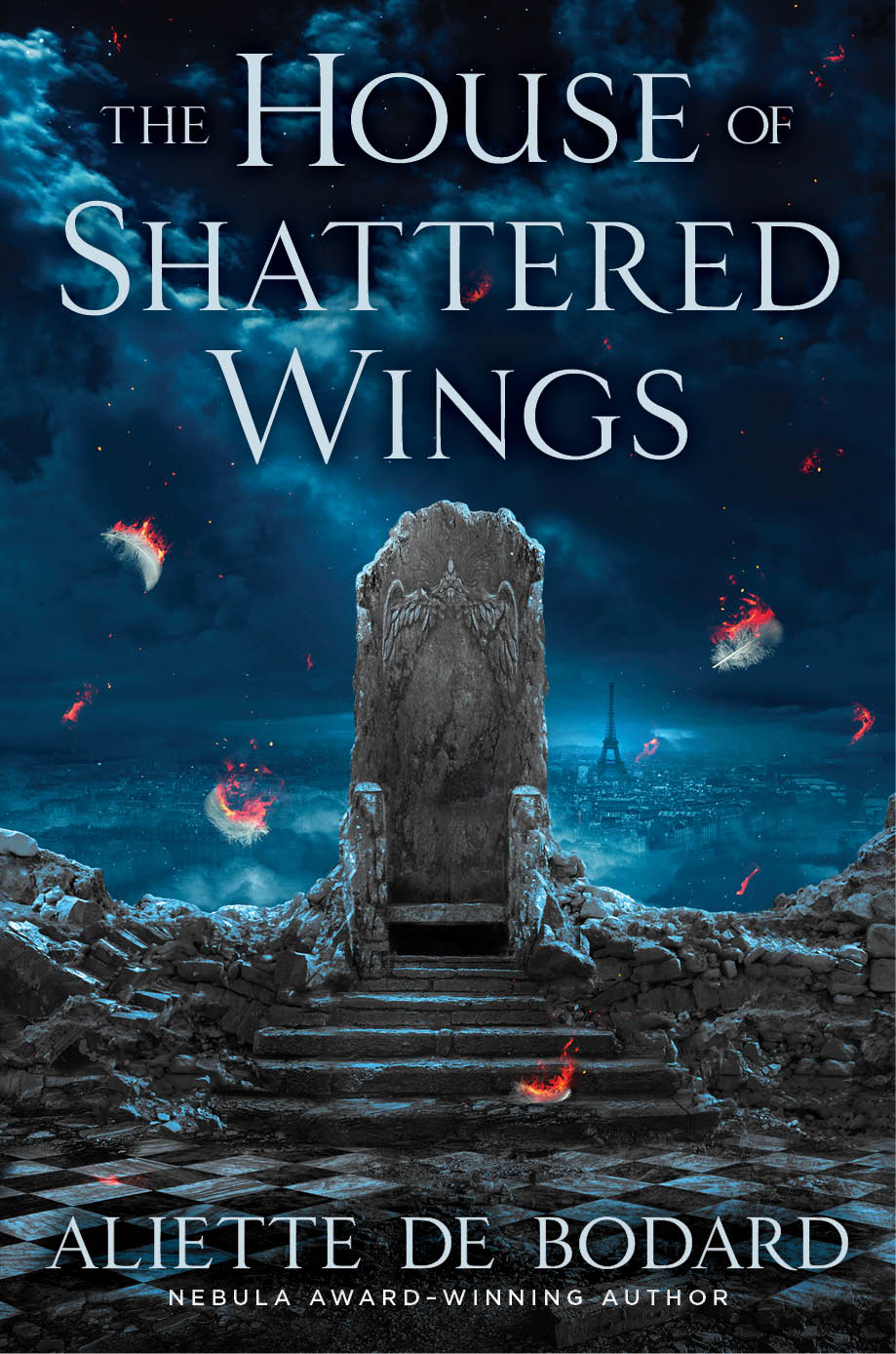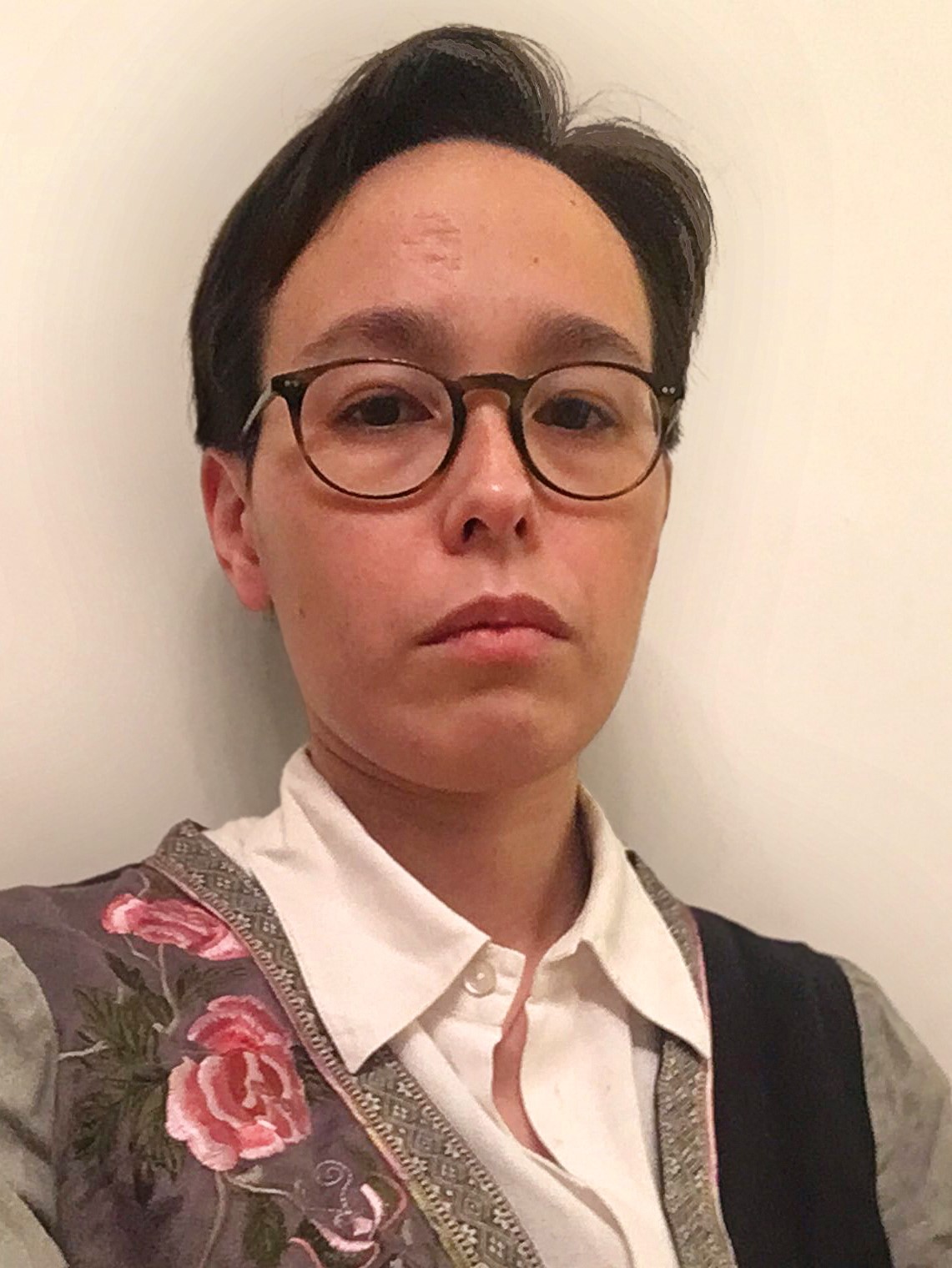 In the aftermath of a Great War fought by fallen angels, Paris is a chessboard for Great Houses deploying resources in a game of power. Come for the history; stay for the incisive criticism of colonialism.
13.Empress of Salt and Fortune by Nghi Vo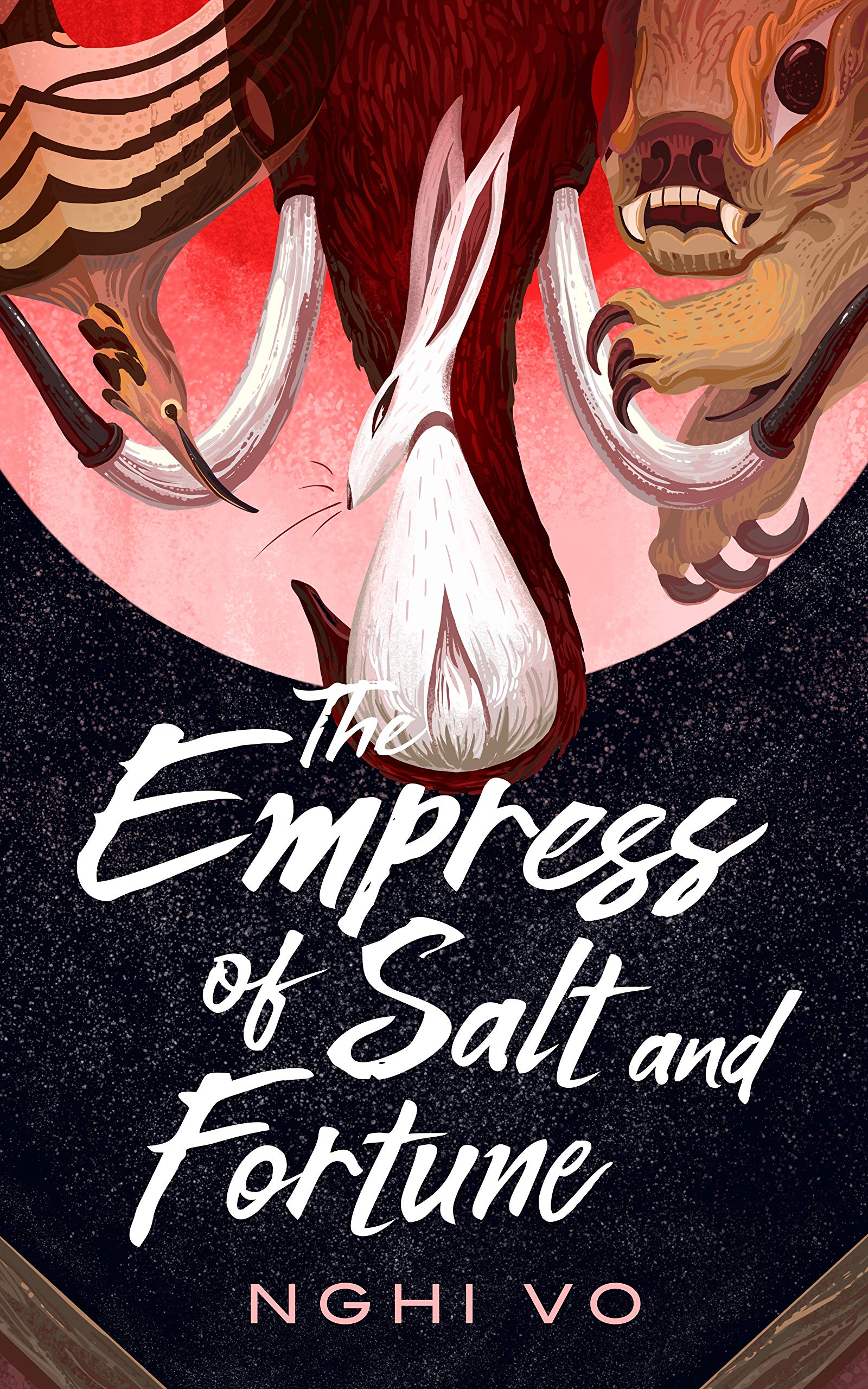 This lovingly crafted tale is a delight that ends all too soon (but don't worry, the sequel is already out). It centers female and queer voices as it explores the nature and consequences of power in a fantasy empire.
14.Aru Shah and the End of Time by Roshani Chokshi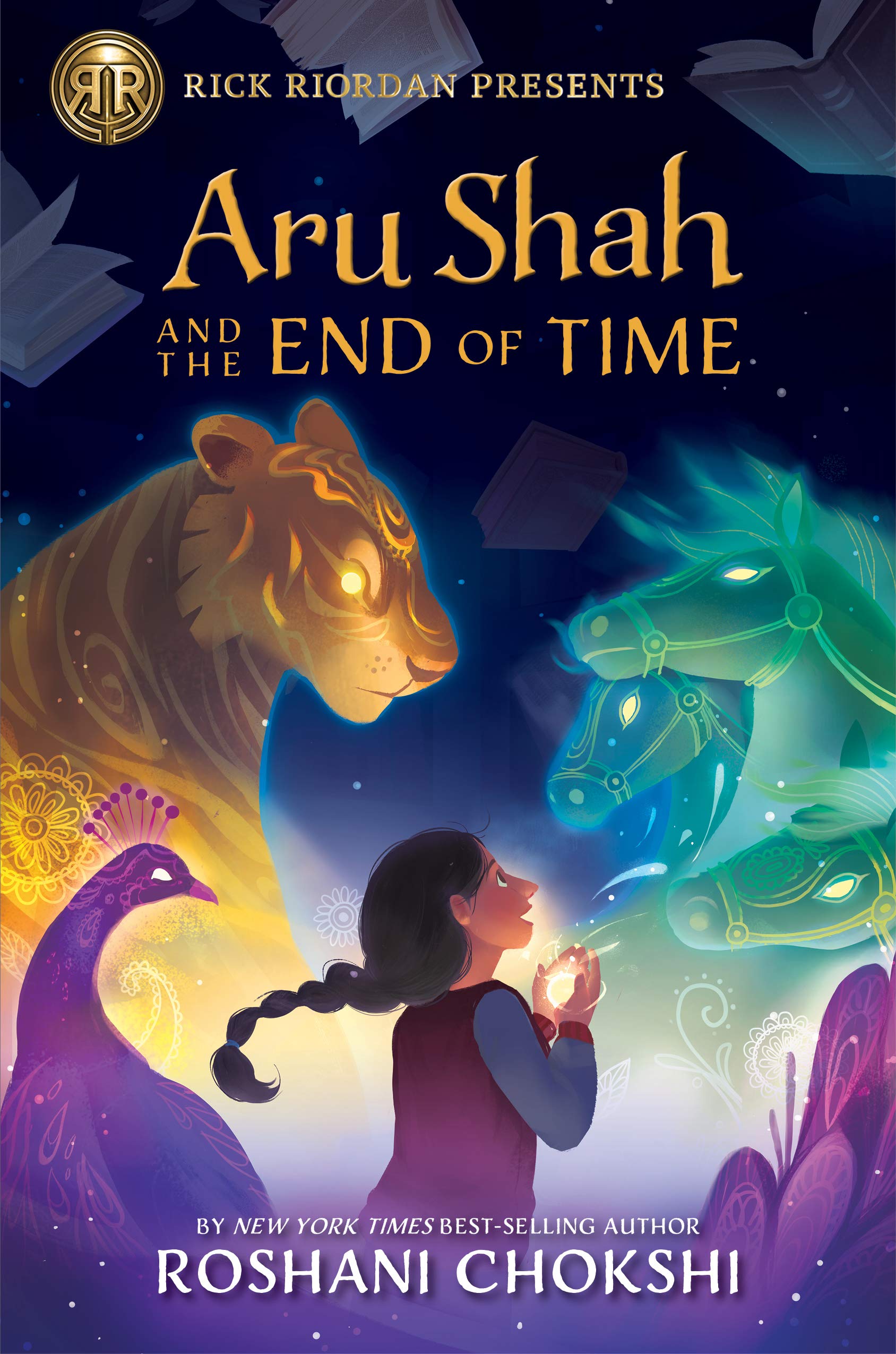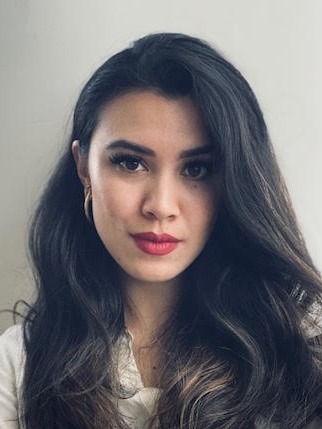 Books about female friendship are too few and oh-so-far between, but Chokshi's magnificent middle-grade adventure, featuring lonely Aru and anxious Mini as reincarnated Pandava brothers, will make your heart sing.
15.Ambiguity Machines and Other Stories by Vandana Singh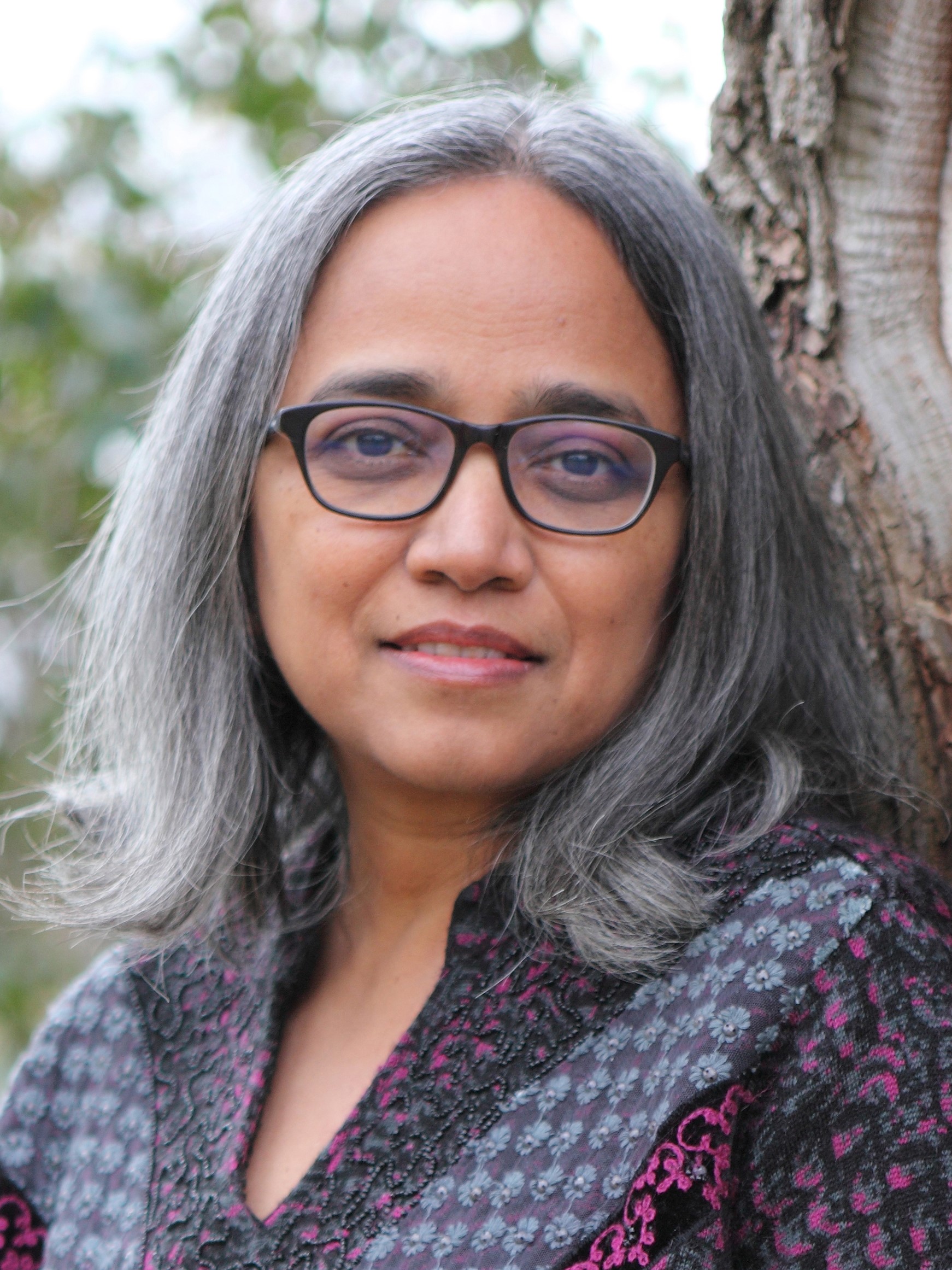 Singh, a theoretical particle physicist, crafts stories full of wonder and very human wondering: Is time truly linear? Can you make a case for an Anti-Occam's Razor Theory? Can one person change the course of the universe?
16.Black Water Sister by Zen Cho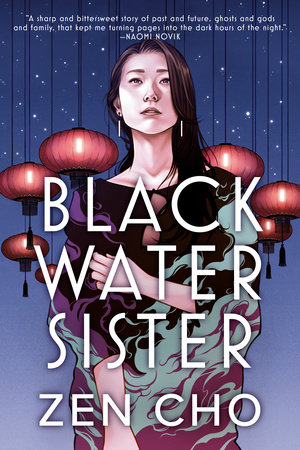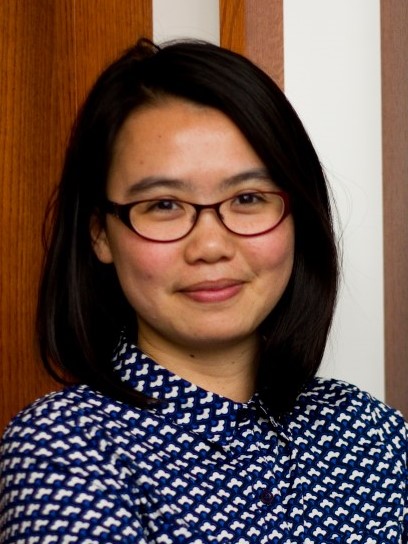 You know Cho for her portrayals of vengeful ghosts, mysterious gods, and meddlesome family members—in her latest, Jess's Ah Ma is all three, and Black Water Sister all about the ties that bind: to family, duty, and destiny.
17.We Hunt the Flame by Hafsah Faizal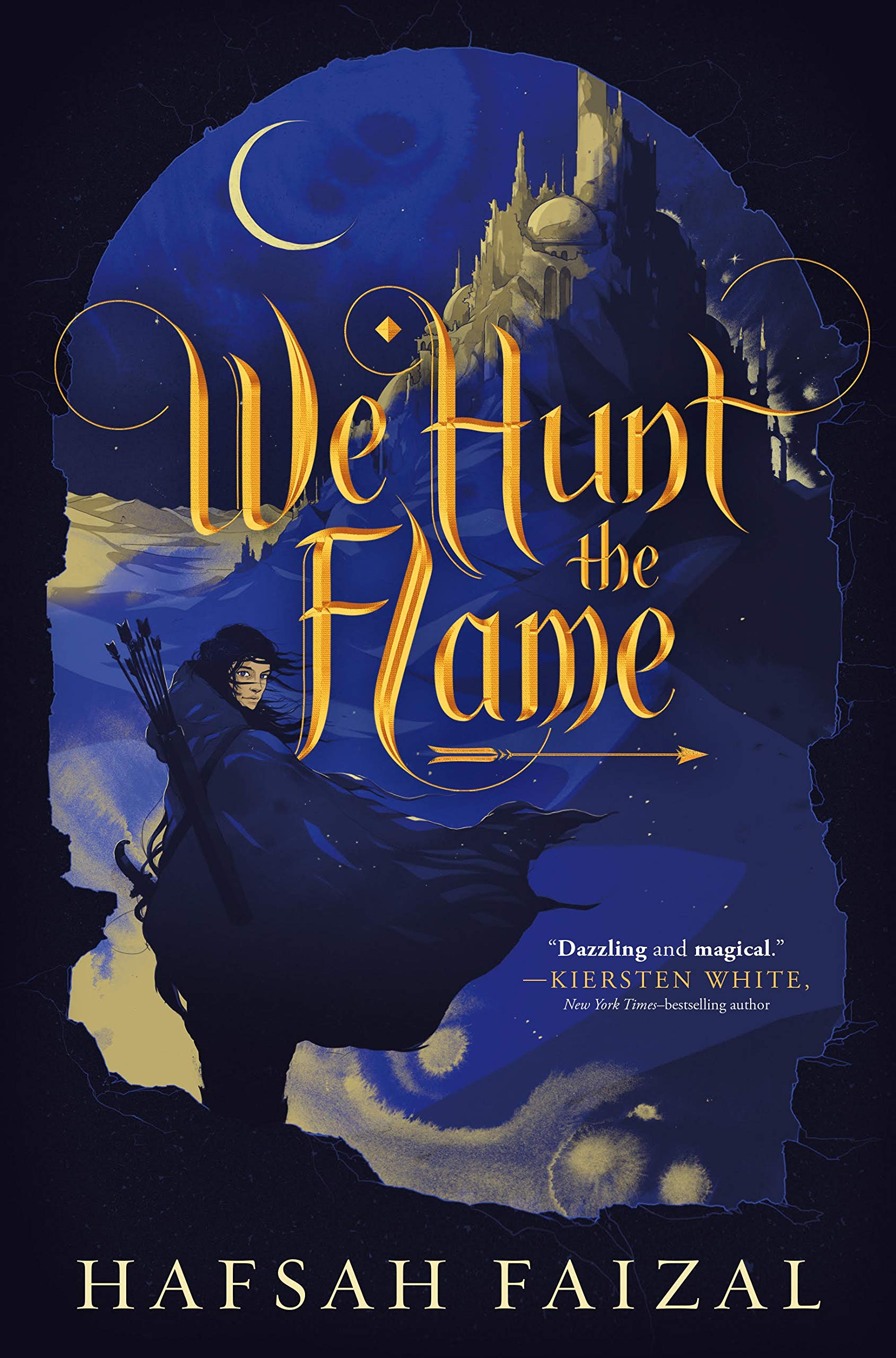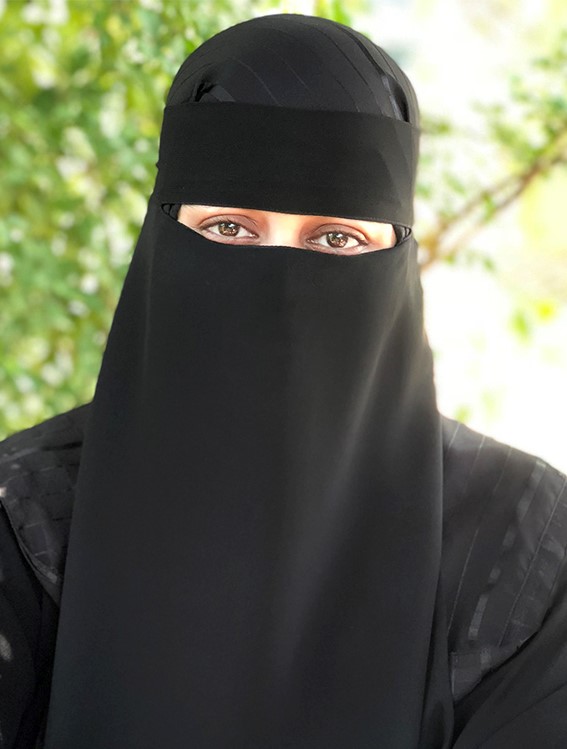 Both Zafira and Nasir seek a magical object capable of great magic—but Nasir seeks to kill Zafira as well. Except, you know, there's more kissing than killing, more adventure than anything, and a cliffhanger ending, so you'll need the next one.
18.Food of the Gods by Cassandra Khaw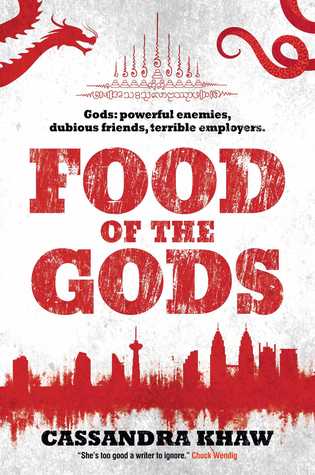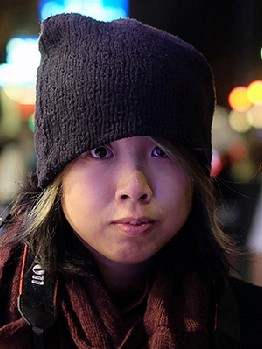 Rupert Wong has been very bad indeed, and now must serve as a cannibal chef. But that's only the beginning: brazen impertinence, absurdist bureaucracy, seemingly endless blood. You've never read anything like this!
19.Displacement by Kiku Hughes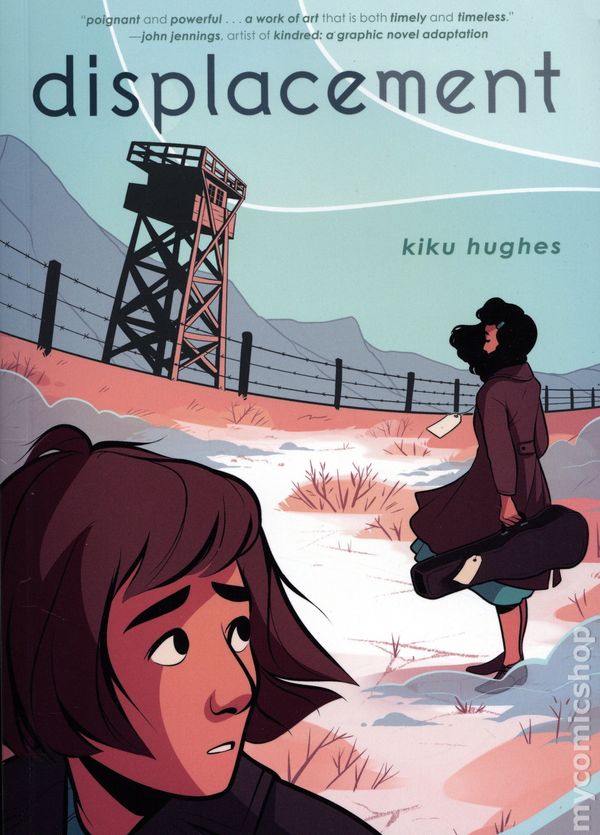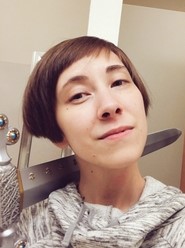 Hughes's autobiographical timeslip graphic novel beautifully threads the needle between the internment of Japanese Americans during WWII and today's social justice movements—and calls us to open the books of our own family histories.
20.Jade City by Fonda Lee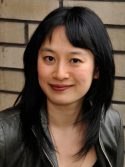 In a fantasy Asia, where magic is channeled through jade and the future is uncertain, three siblings fight to keep their clan's power. If you miss powerful women in the first half, just wait for the meeting between Shae and Mada in the second.
21.The Wolf of Oren-Yaro by K.S. Villoso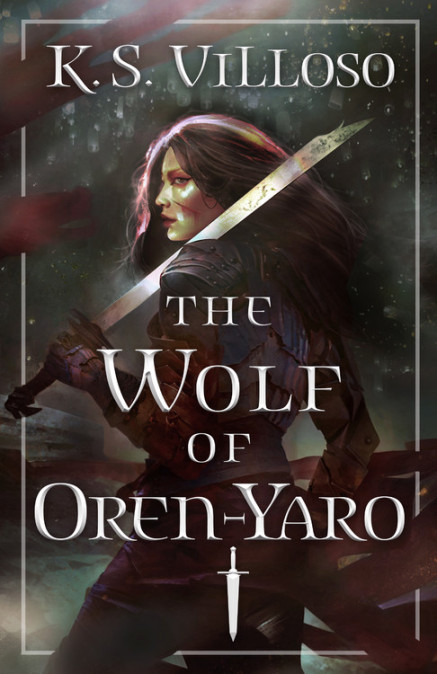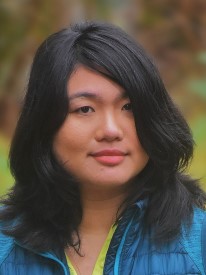 If you love heroines who don't give a crap if they're likeable, you'll like Queen Talyien. This fresh new adventure reads like classic epic fantasy, with a shrewd narrator who's as funny as she is ferocious.
22.Machinehood by S.B. Divya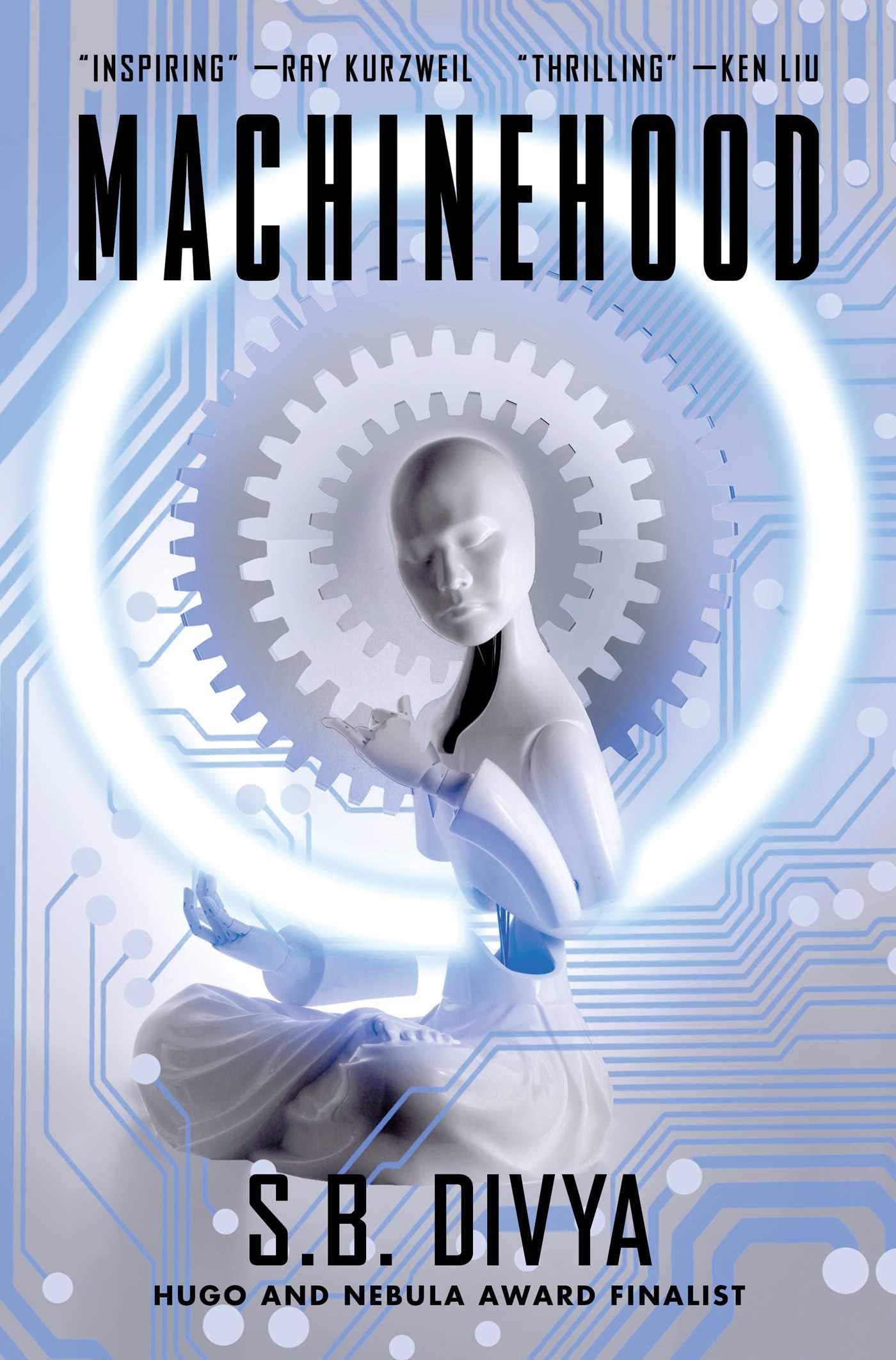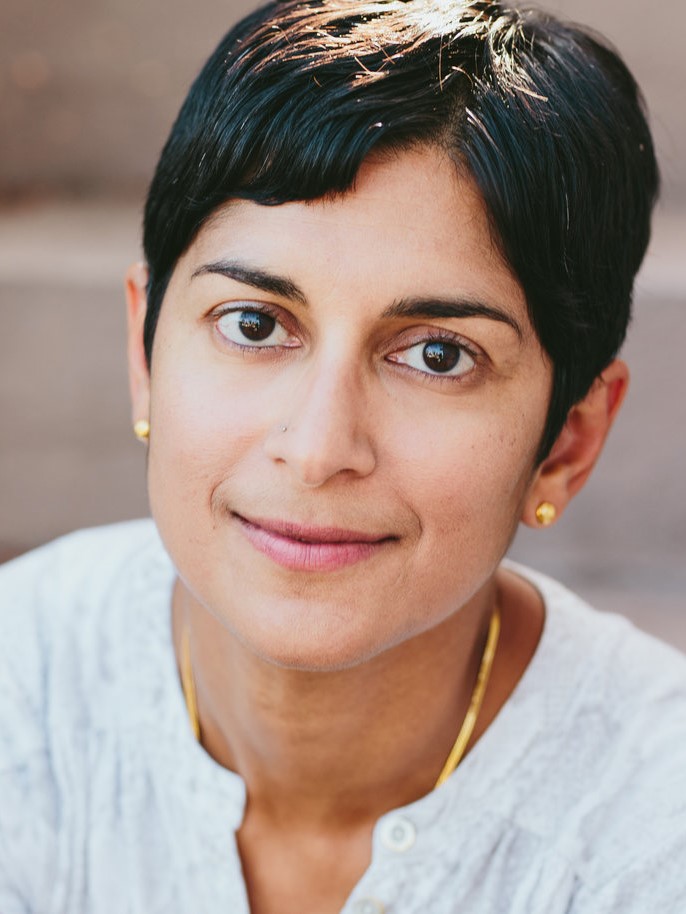 In this thinky sci-fi thriller set in 2095, humanity is dependent on pills to keep them competitive with a gig economy dominated by AIs. Cut your teeth on sentience, labor rights, and what late-late capitalism could do to society.
23.When You Trap a Tiger by Tae Keller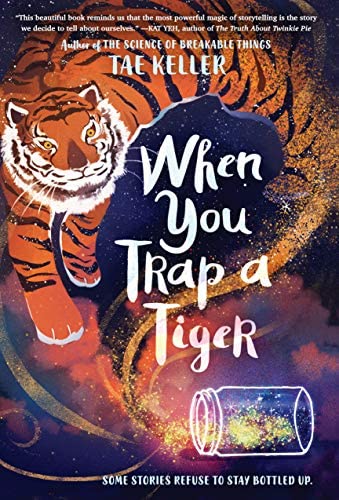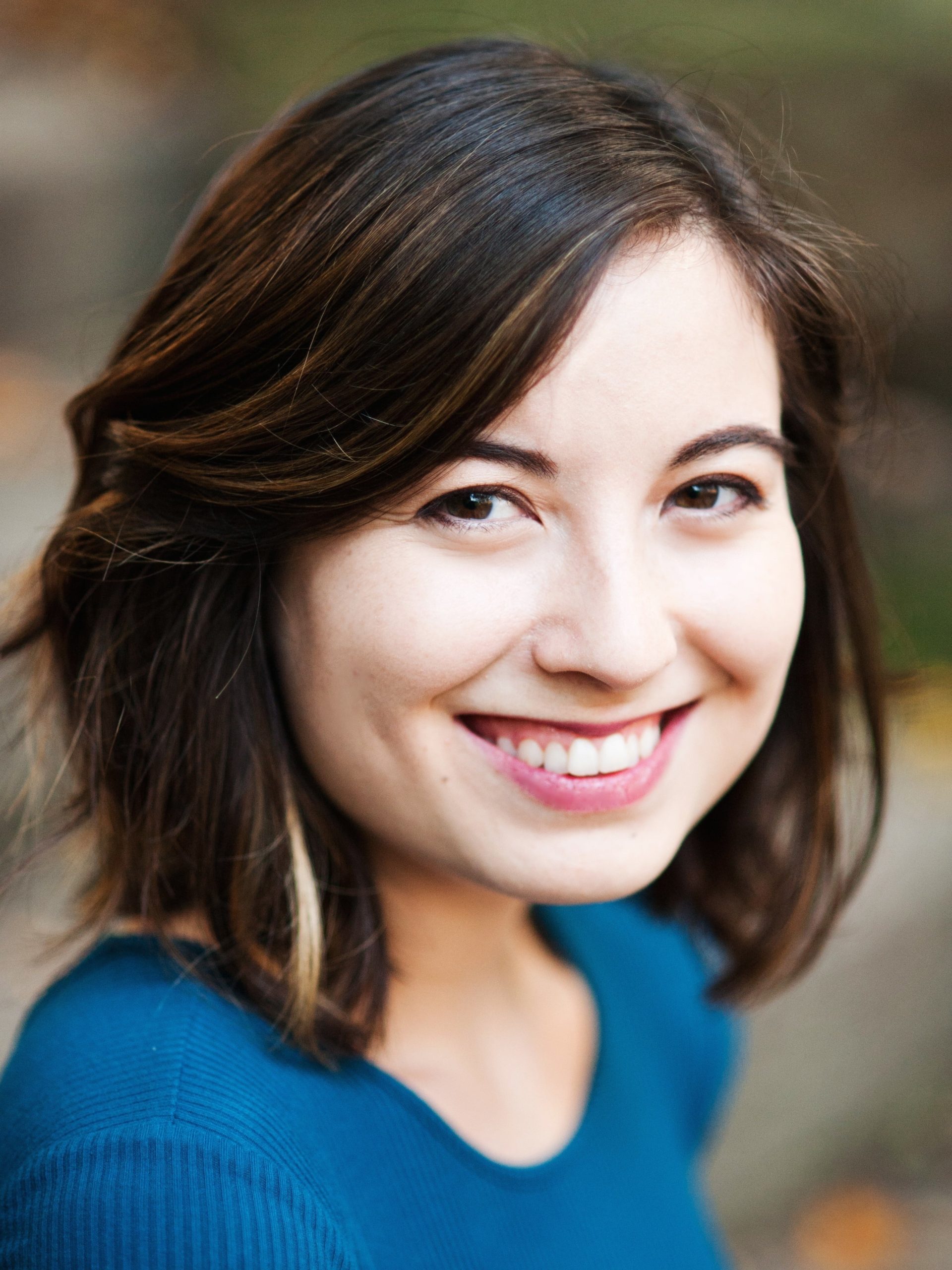 Lily and her mom and sister move in with her sick grandmother, when a tiger appears—just like the ones in halmoni's stories—to strike a bargain. An intergenerational tale about grief, family, and growing up, as well as the stories we tell ourselves.
24.Three Dark Crowns by Kendare Blake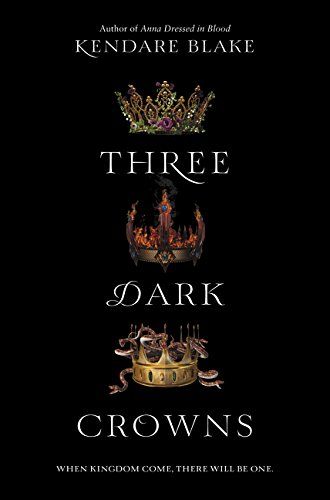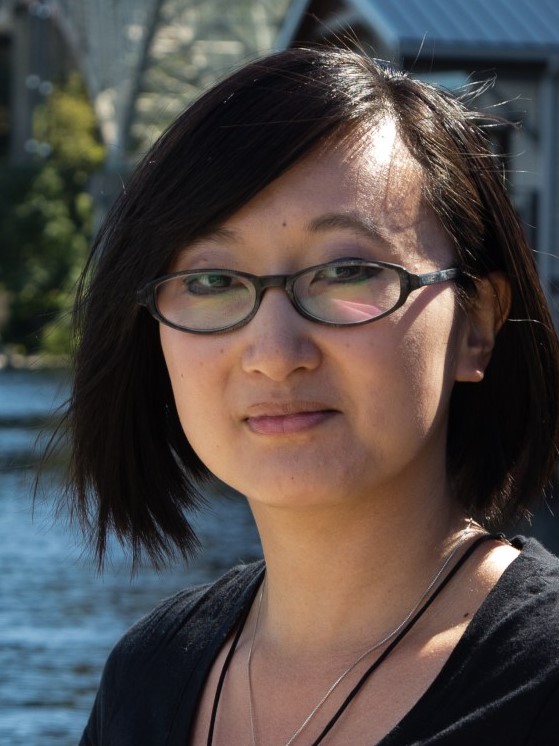 Triplet girls—one a poisoner, one a naturalist, one an elementalist—are destined to fight to the death in their sixteenth year. Winner takes the crown. Wait for it, because those girls are going to find their ambition.
25.The Poppy War by R. F. Kuang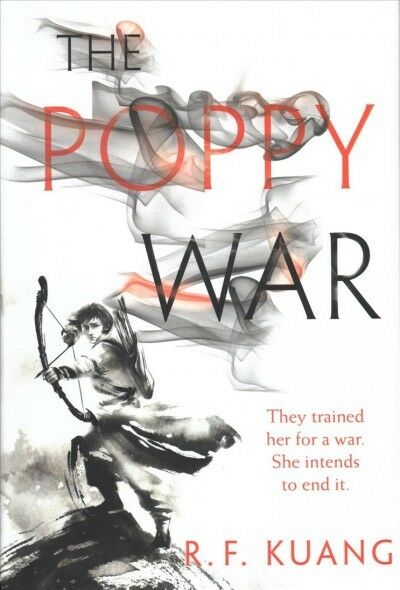 War orphan Rin has shamanic powers that may help her save her people, but the god who favors her may demand her humanity in recompense. Enthralling and brutal, this epic spares the reader nothing.
26.The Gauntlet by Karuna Riazi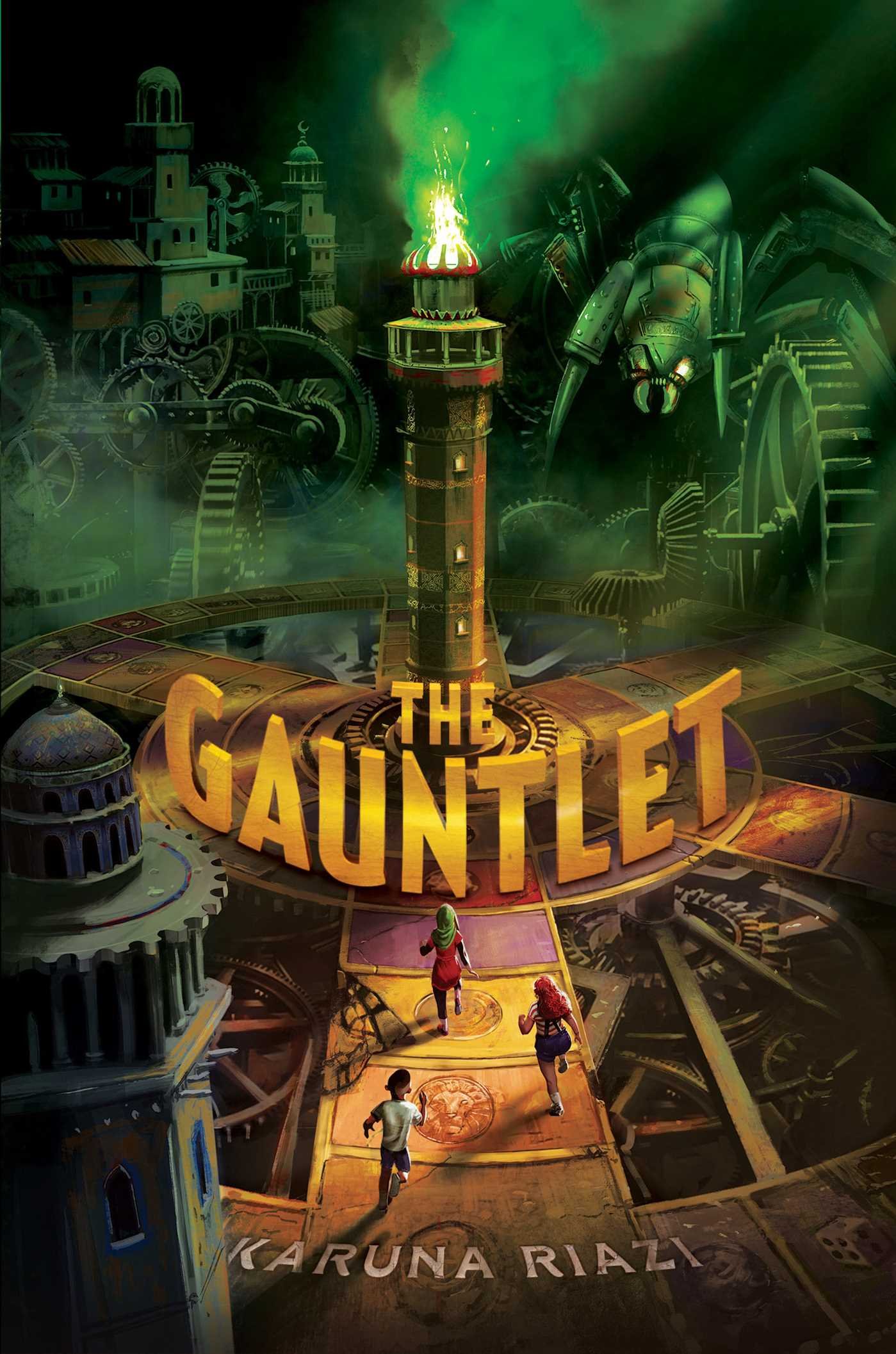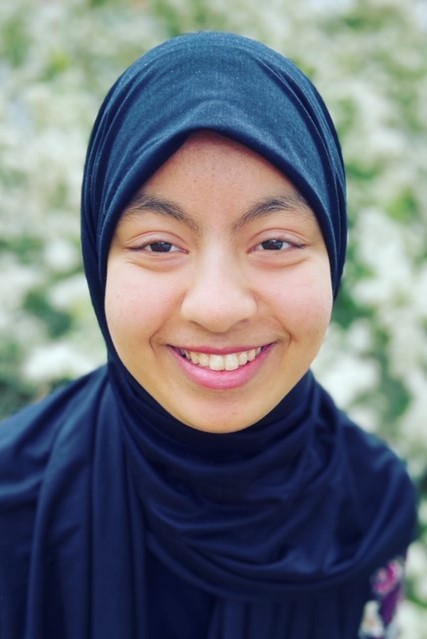 A mysterious board game sucks Farah and her friends into a strange world—where they must solve puzzles, conquer challenges, and rescue Farah's brother. For adventurous readers—or anyone disappointed that their board games aren't quite so mysterious.
27.Revenge of the Mooncake Vixen by Marilyn Chin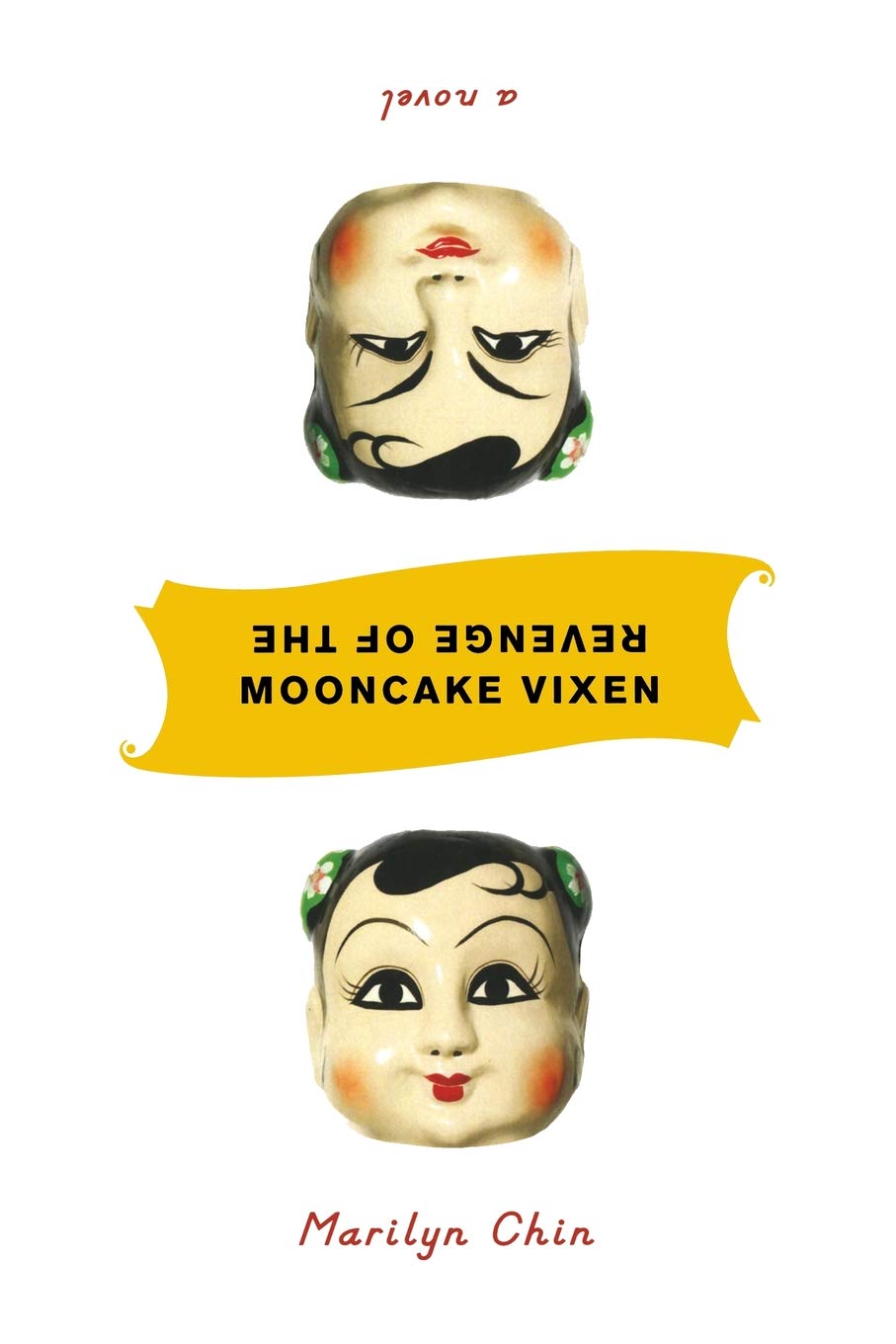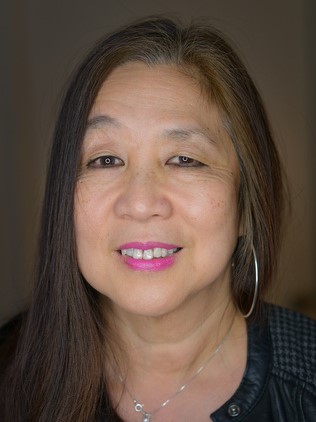 Very short stories about Moonie and Mei Ling, Chinese-American girls who deliver Americanized Chinese food, but want to grow up to be something more. Equally hilarious and profound, with a cleaver-wielding terror of a grandmother.
28.All the Names They Used for God by Anjali Sachdeva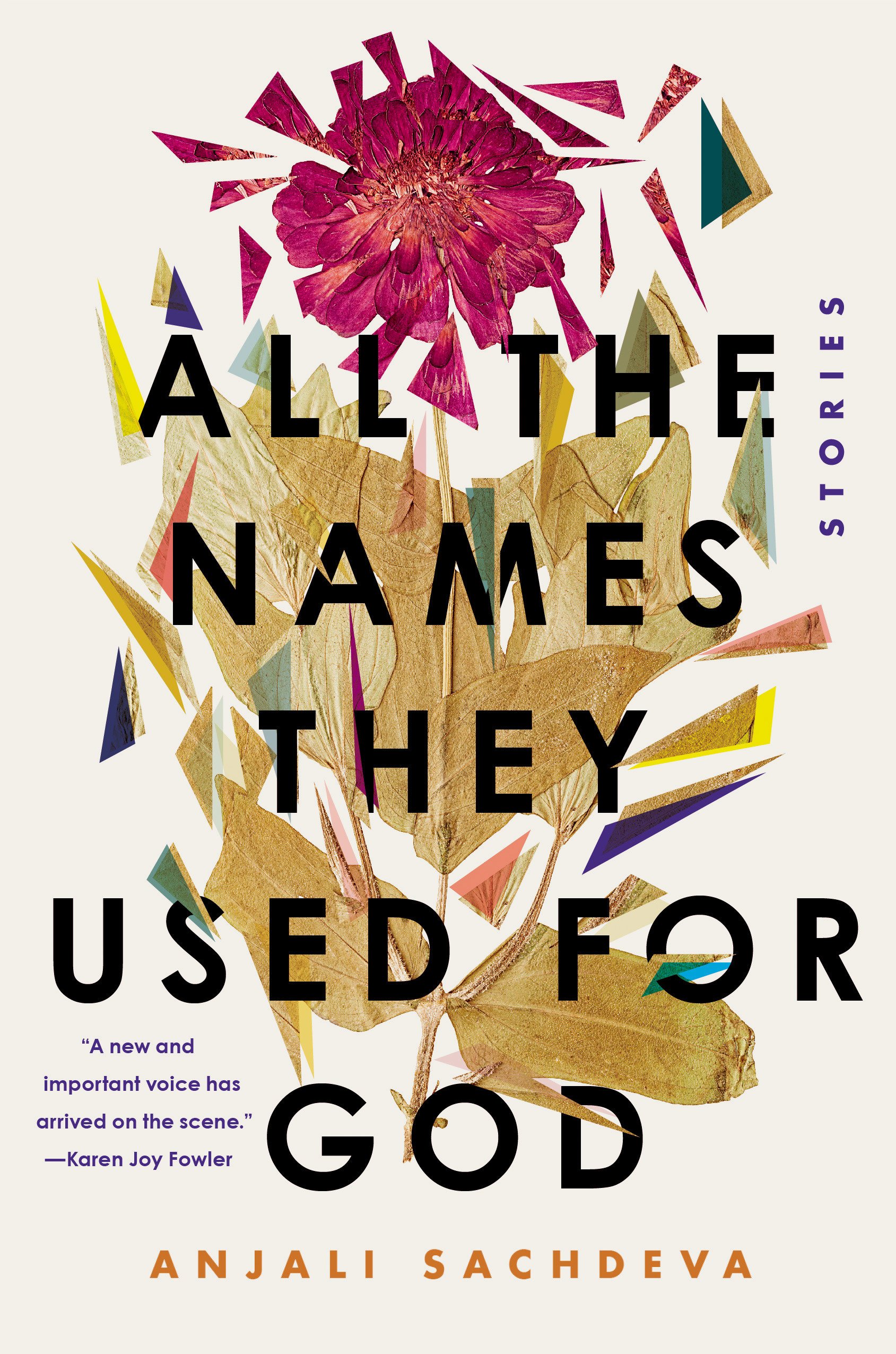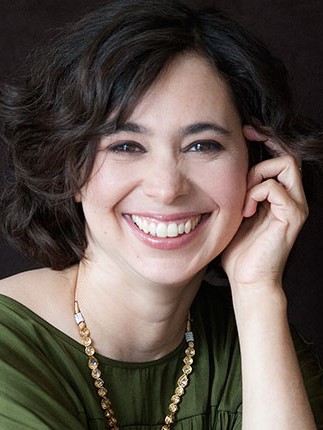 Where faith and fantasy overlap is often wonder: people awestruck by the ineffable. Here, a man meets a mermaid, two girls practice something like witchcraft, a woman explores a subterranean cave, and more.
29.Supermutant Magic Academy by Jillian Tamaki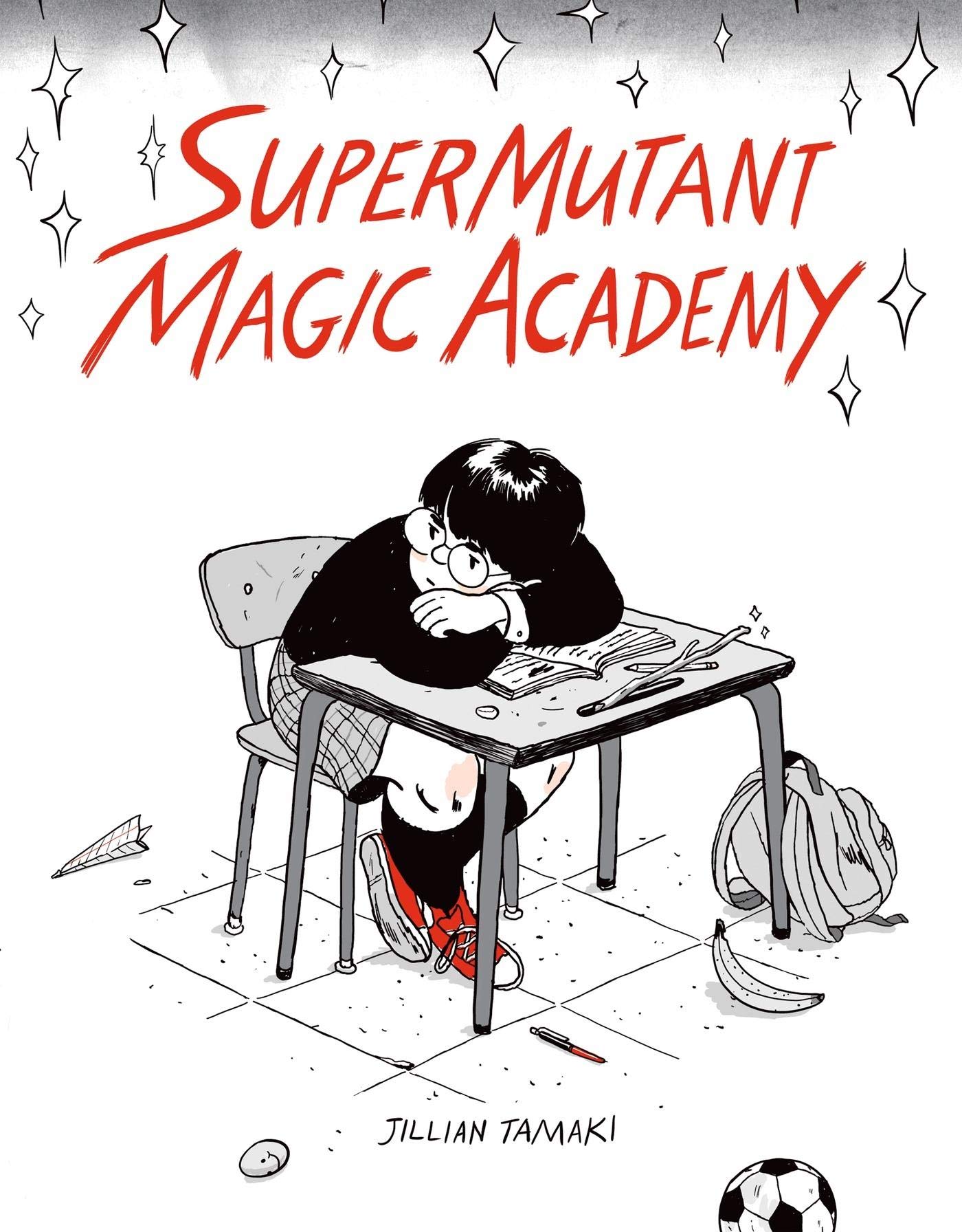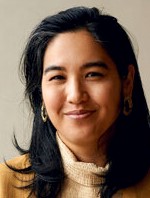 This juxtaposition of everyday teen issues with a high school for mutants and witches is chock-full of sly humor, surprising twists, and unexpected delights—not to mention inimitable illustrations and visual style.
30.Star Daughter by Shveta Thakrar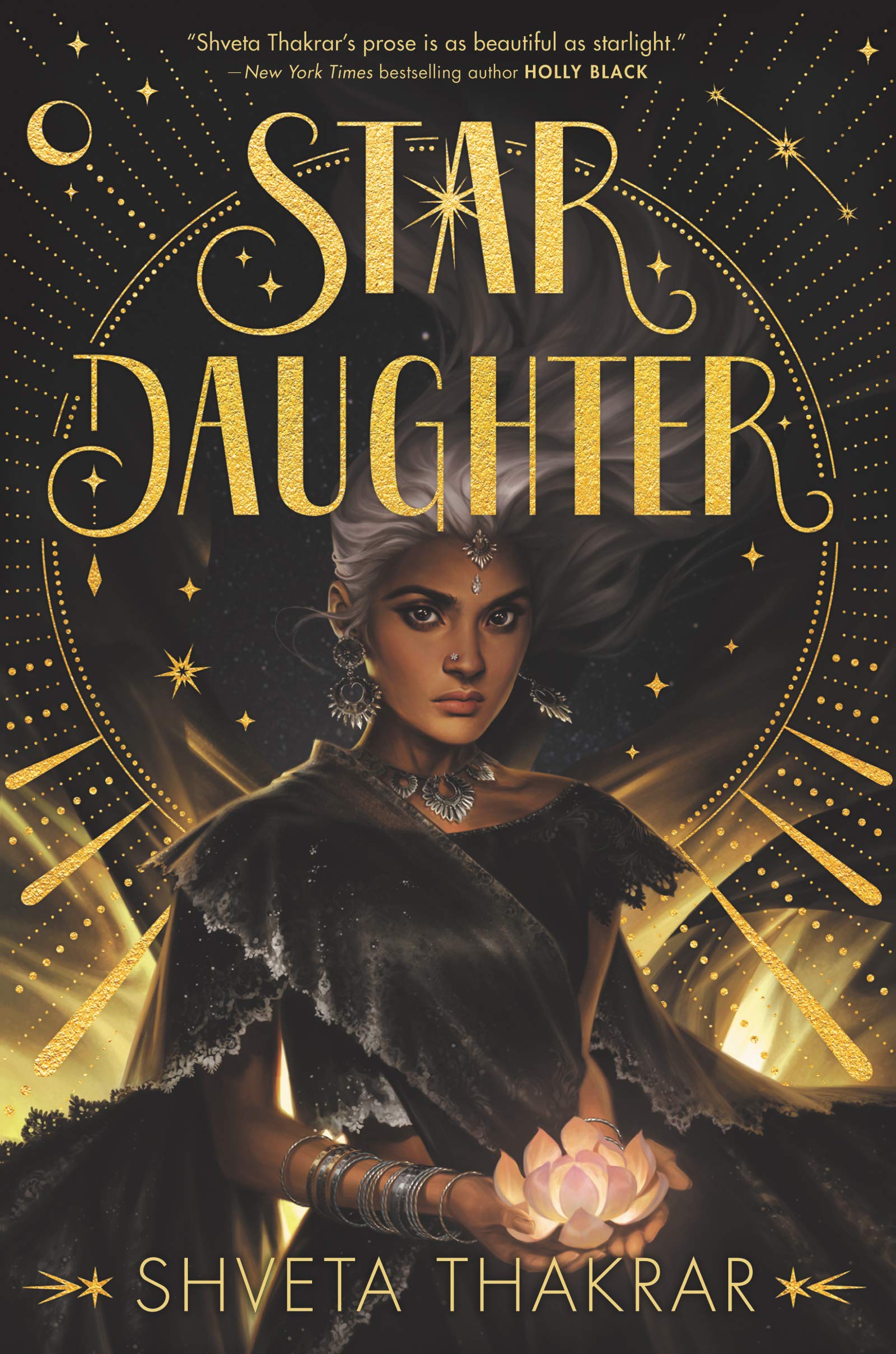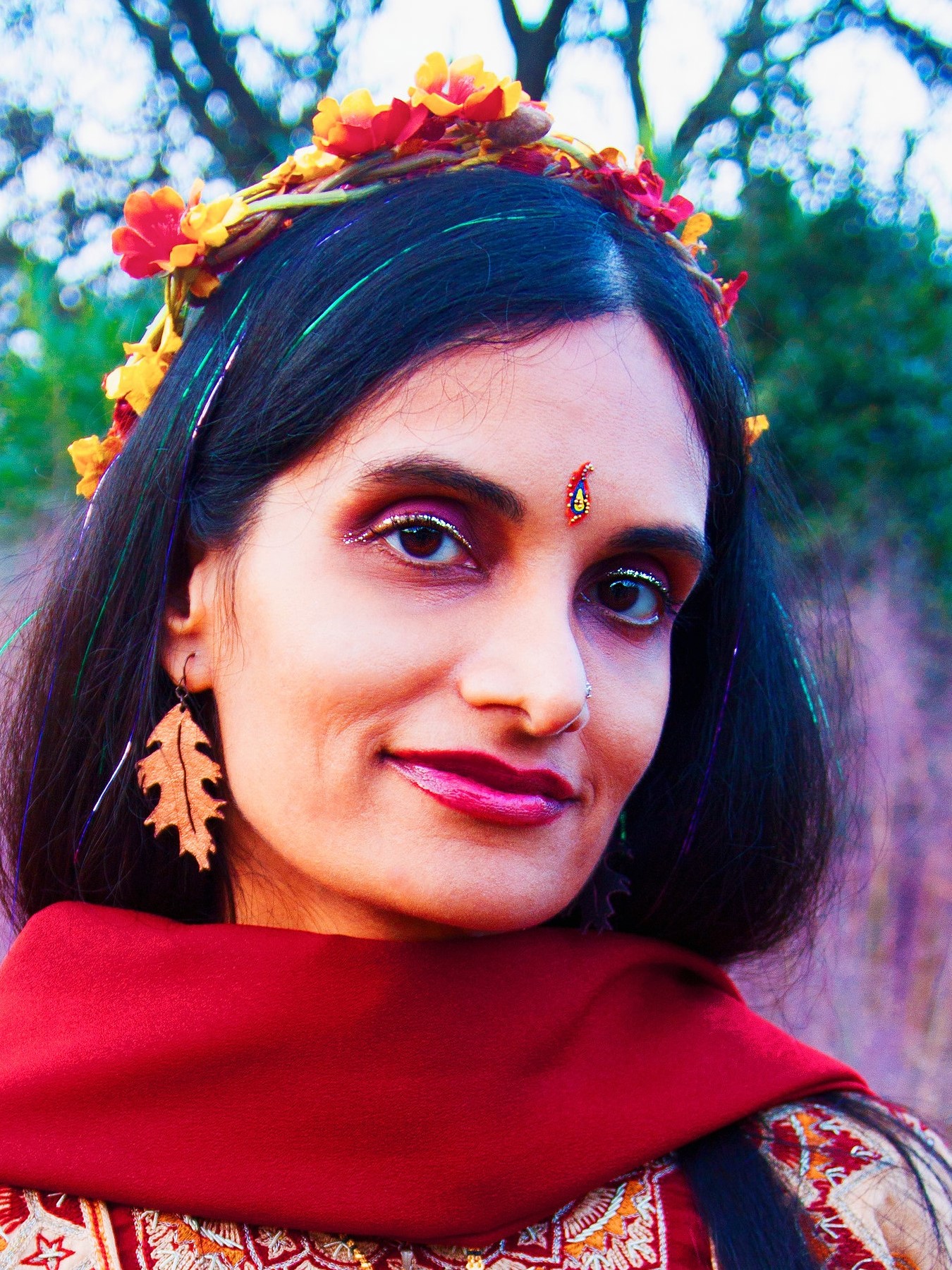 Sheetal misses her mom, a star who returned to the heavens years ago. But as Sheetal's birthday approaches, she finds herself in those same heavens, navigating the sparkling, glass-edged world of Thakrar's glorious imagination.
31.Lalani of the Distant Sea by Erin Entrada Kelly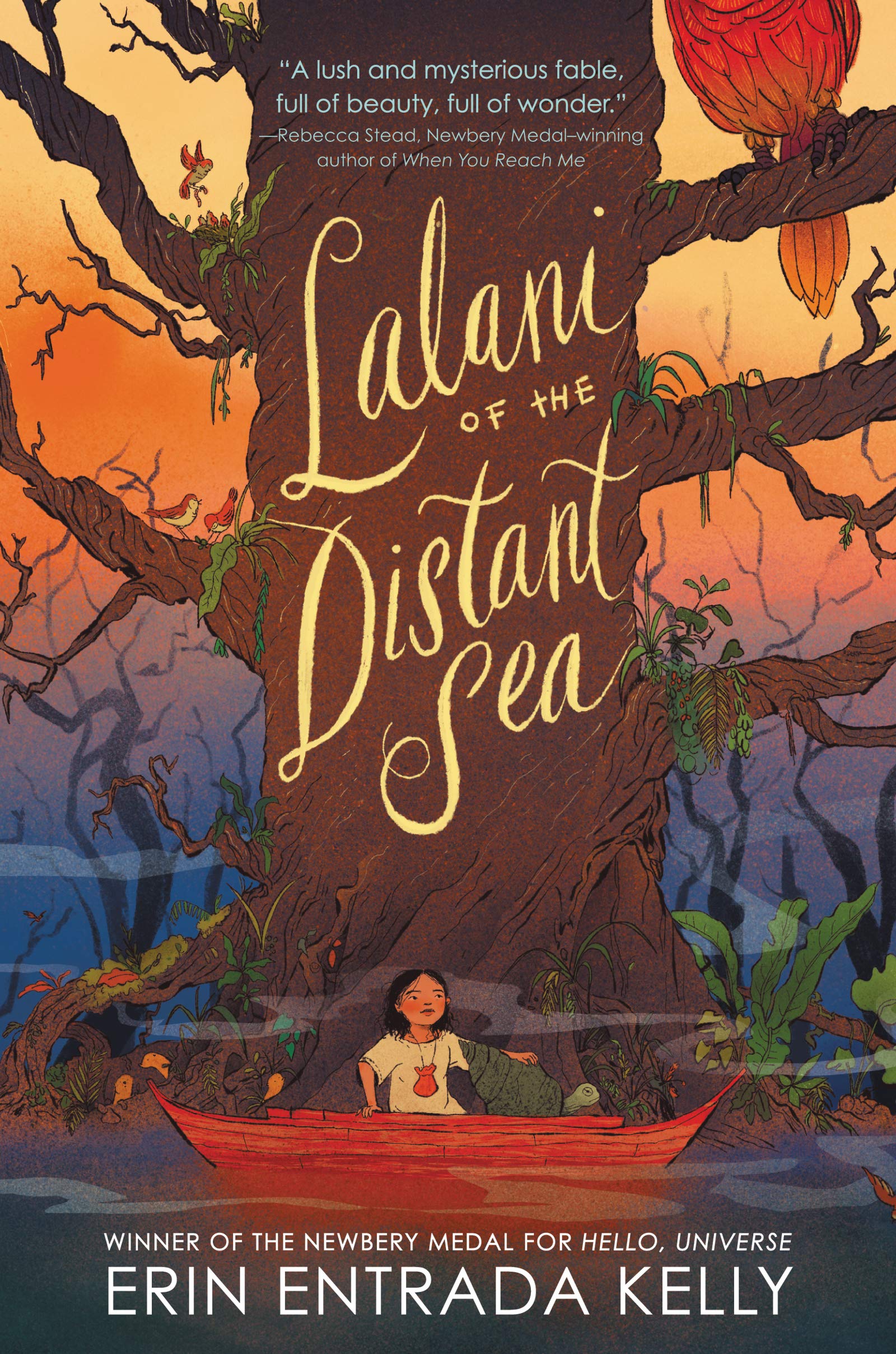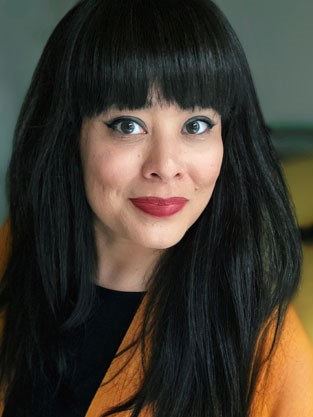 A brave girl from an island village surrounded by dangerous waters must venture out and save her world. Kelly sensitively handles themes like bullying and belonging, wrapped gorgeously in this ode to Filipino myths and legends.
32.The Candle and the Flame by Nafiza Azad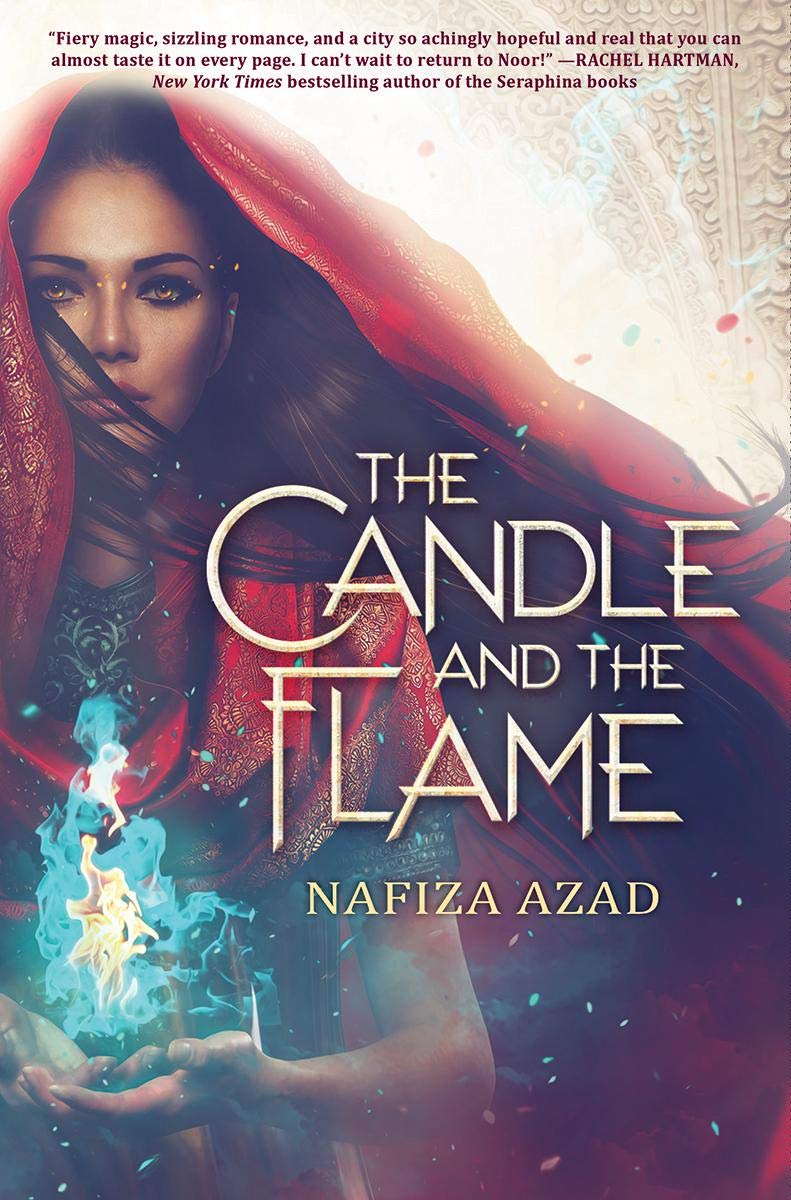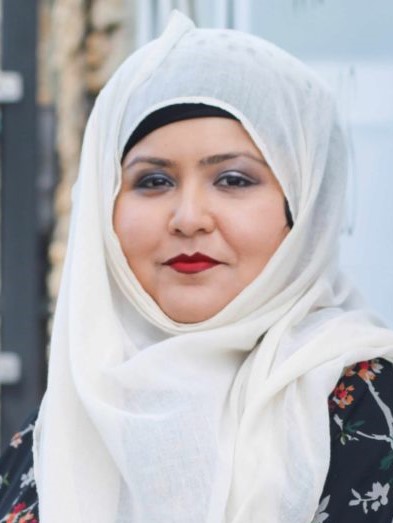 A sumptuously wrought story of humanity and empathy, feminism and romance, defiance and courage. You'll love the Silk Road setting, the complicated growth of the female characters, and the kissing.
33.Beneath the Rising by Premee Mohamed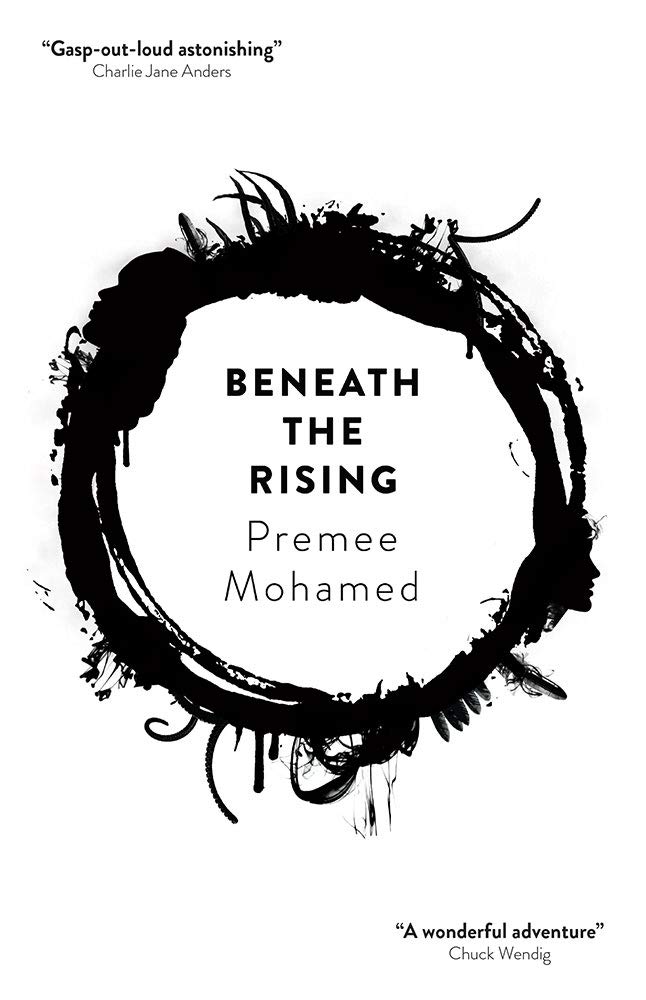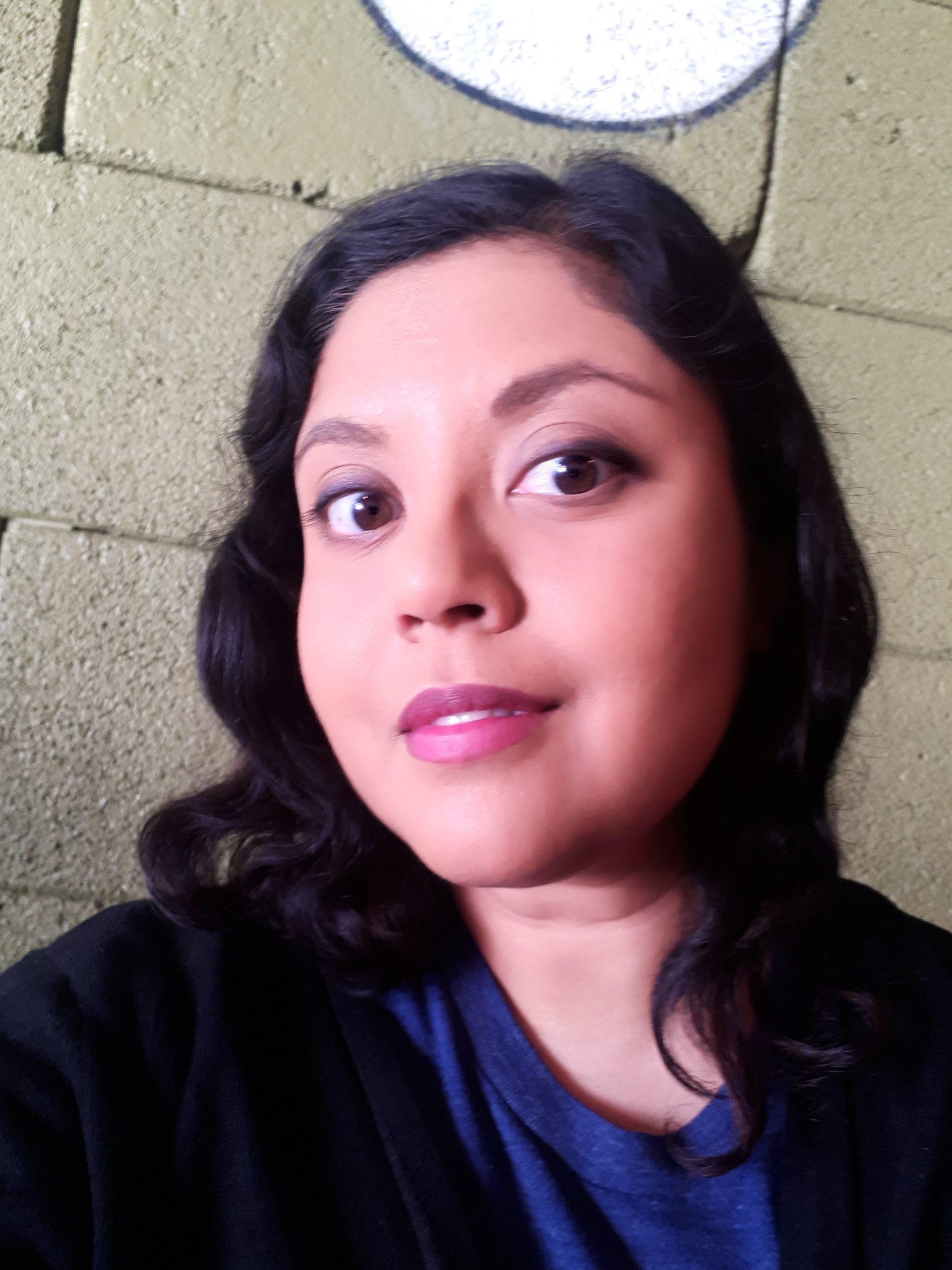 Nick's best friend Johnny is a genius—but when she invents a clean reactor, she awakens primal Ancient Ones set to destroy humanity. As Nick and Johnny try to save the world, Beneath the Rising reaches for the stars and asks really big questions.
34.This is How You Lose the Time War by Amal El-Mohtar and Max Gladstone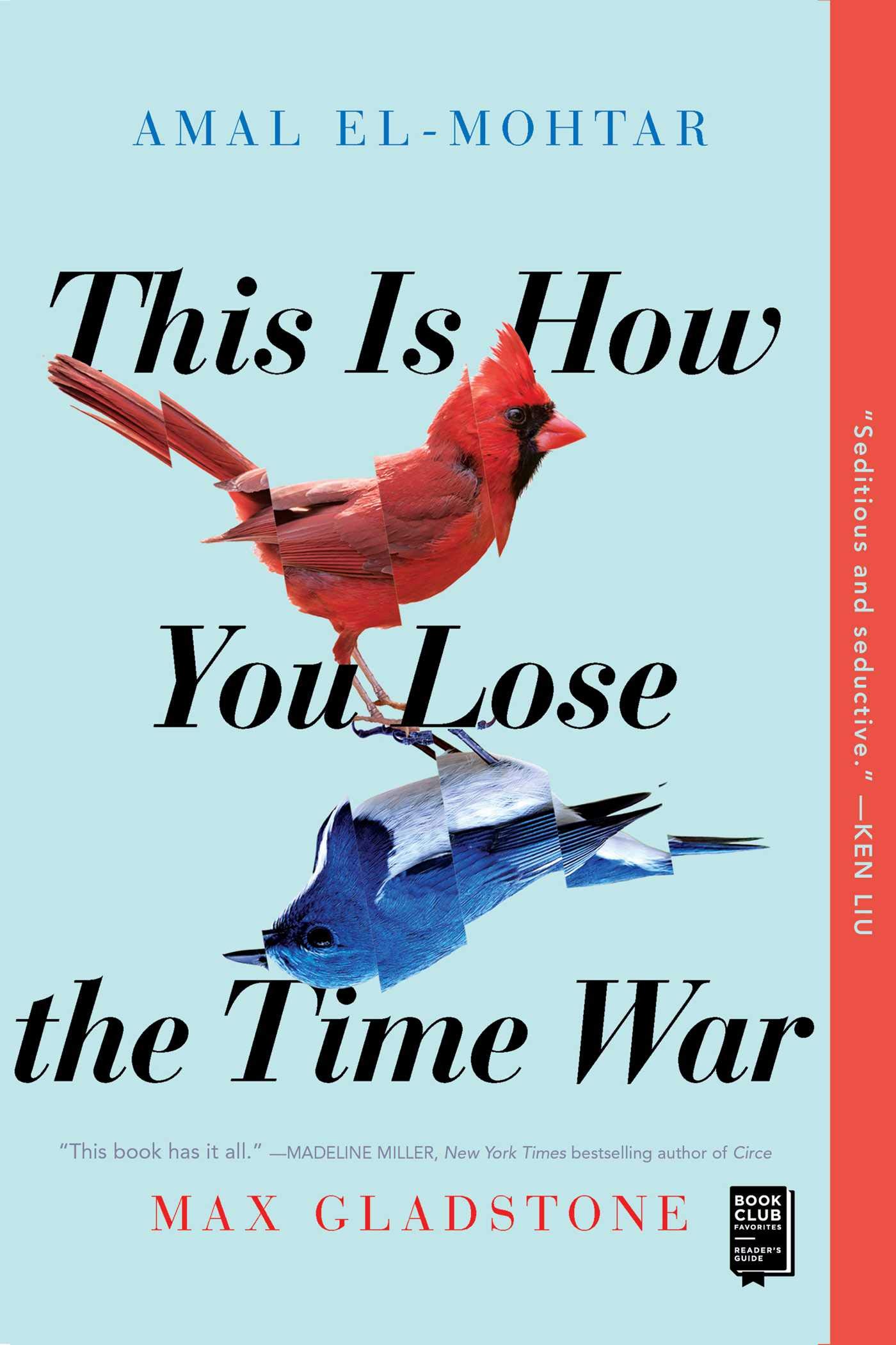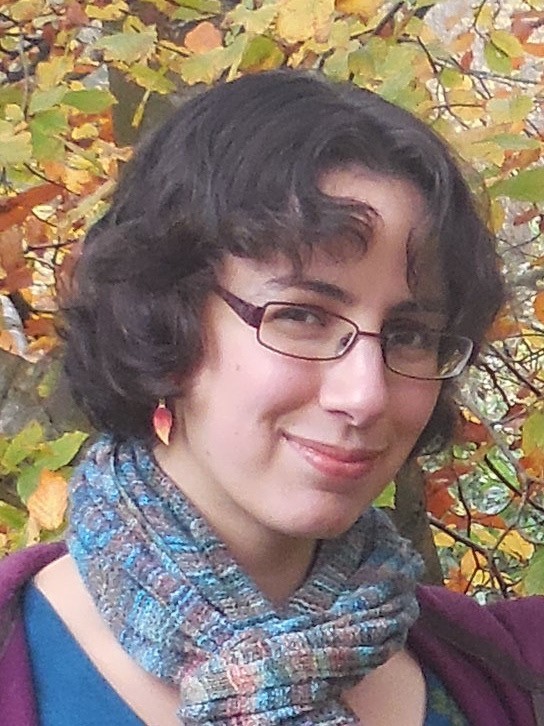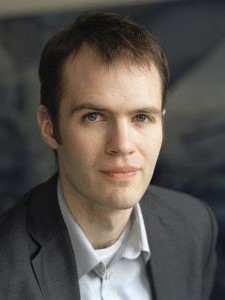 Spy versus spy, enemies to lovers, and nature vs. technology…and how they come together in a story about forging a connection beyond the boundaries of time. Wordplay fans, this one's for you!
35.When Fox Is a Thousand by Larissa Lai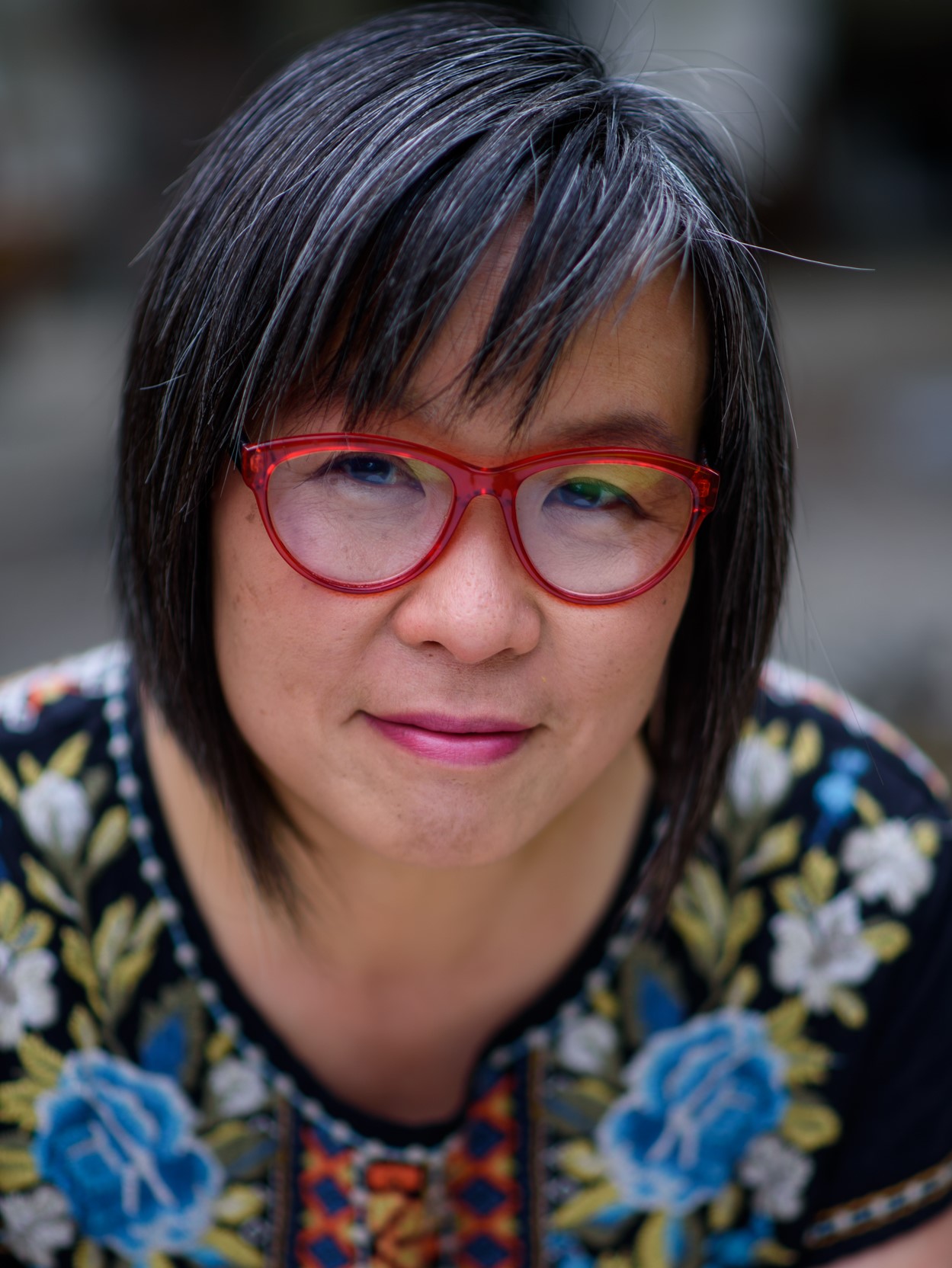 Lai weaves three voices in her reconstruction of the myth of the Fox: the thousand-year-old fox itself, Taoist poet Yu Hsuan-Chi, and modern-day Artemis. This is a fairytale, a legend, and a parable, all entwined with Lai's lyricism.
36.Under the Pendulum Sun by Jeannette Ng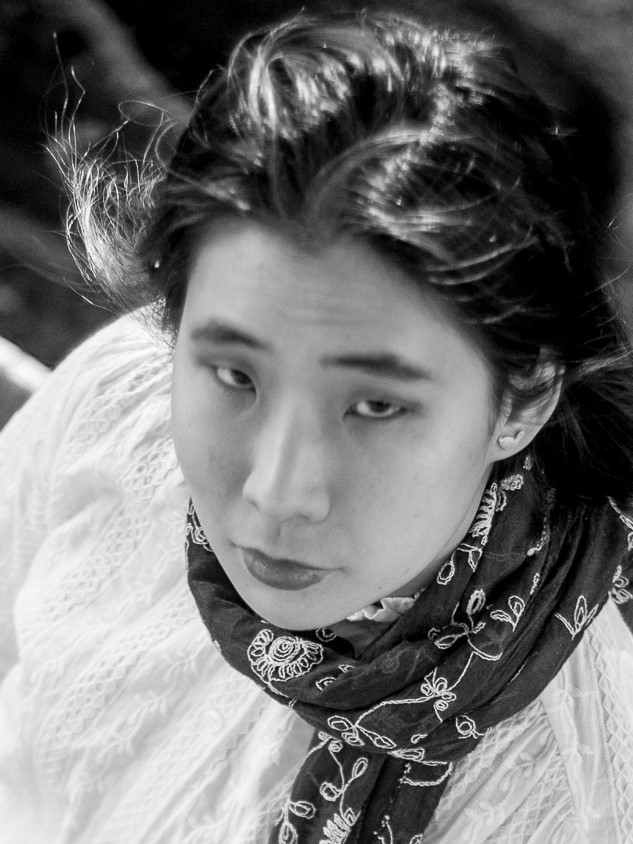 In Ng's filigreed Gothic novel, Victorian missionaries travel to the mysterious heart of Arcadia, testing their faith as they seek to bring Christianity to a foreign people. But things in Arcadia are not always as they seem…
37.Heroine Complex by Sarah Kuhn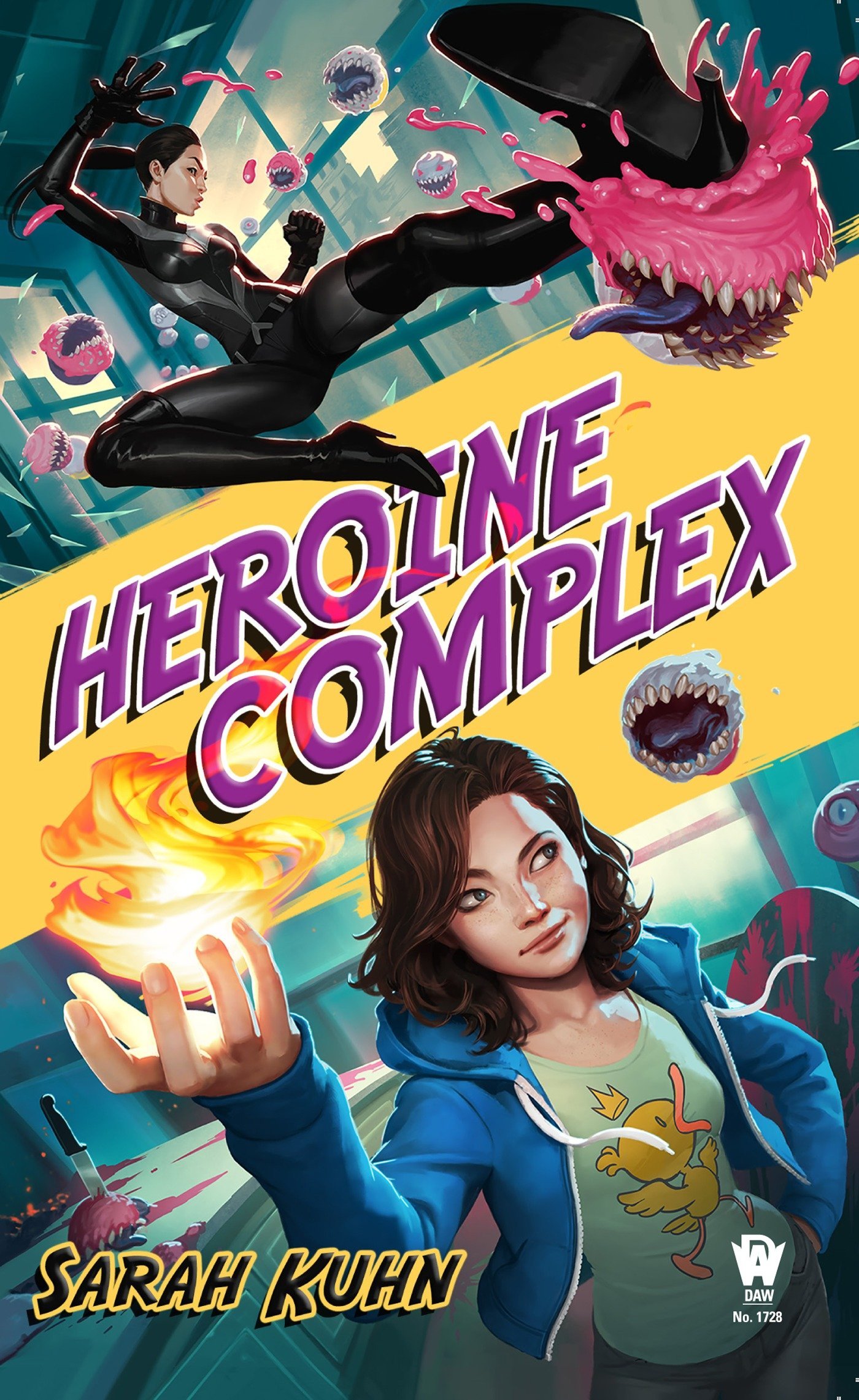 Superheroines in San Francisco! The Devil Wears Prada meets the X-Men as Evie Tanaka balances working for her famous friend, raising her sister, a budding romance, a demonic invasion, and her own superpowers.
38.Where the Mountain Meets the Moon by Grace Lin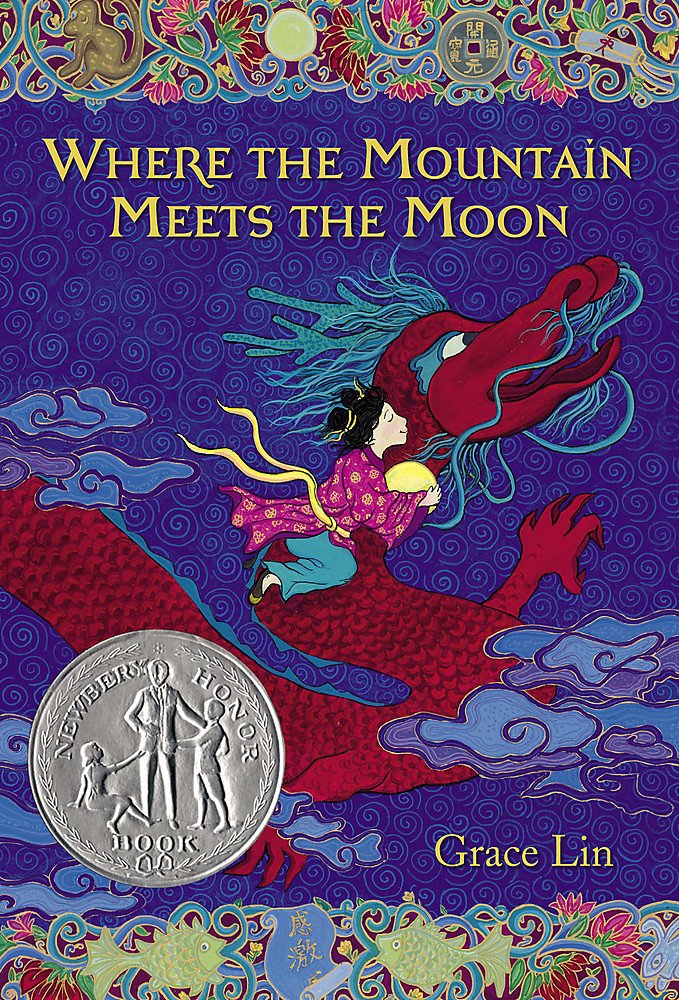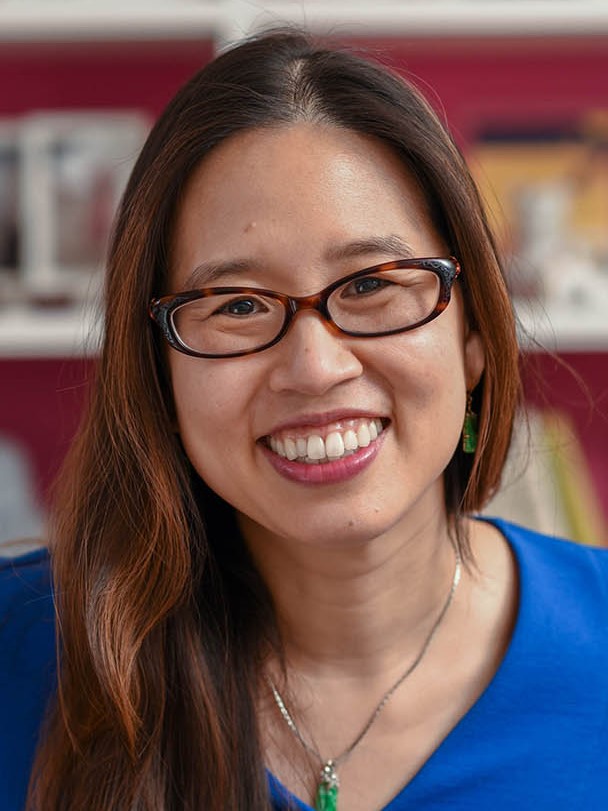 Minli, seeking to change her family's fortune, goes on an extraordinary journey through the legends of Chinese folklore—and befriends a dragon. Buy the hardcover version for the magnificent illustrations!
39.Bestiary by K-Ming Chang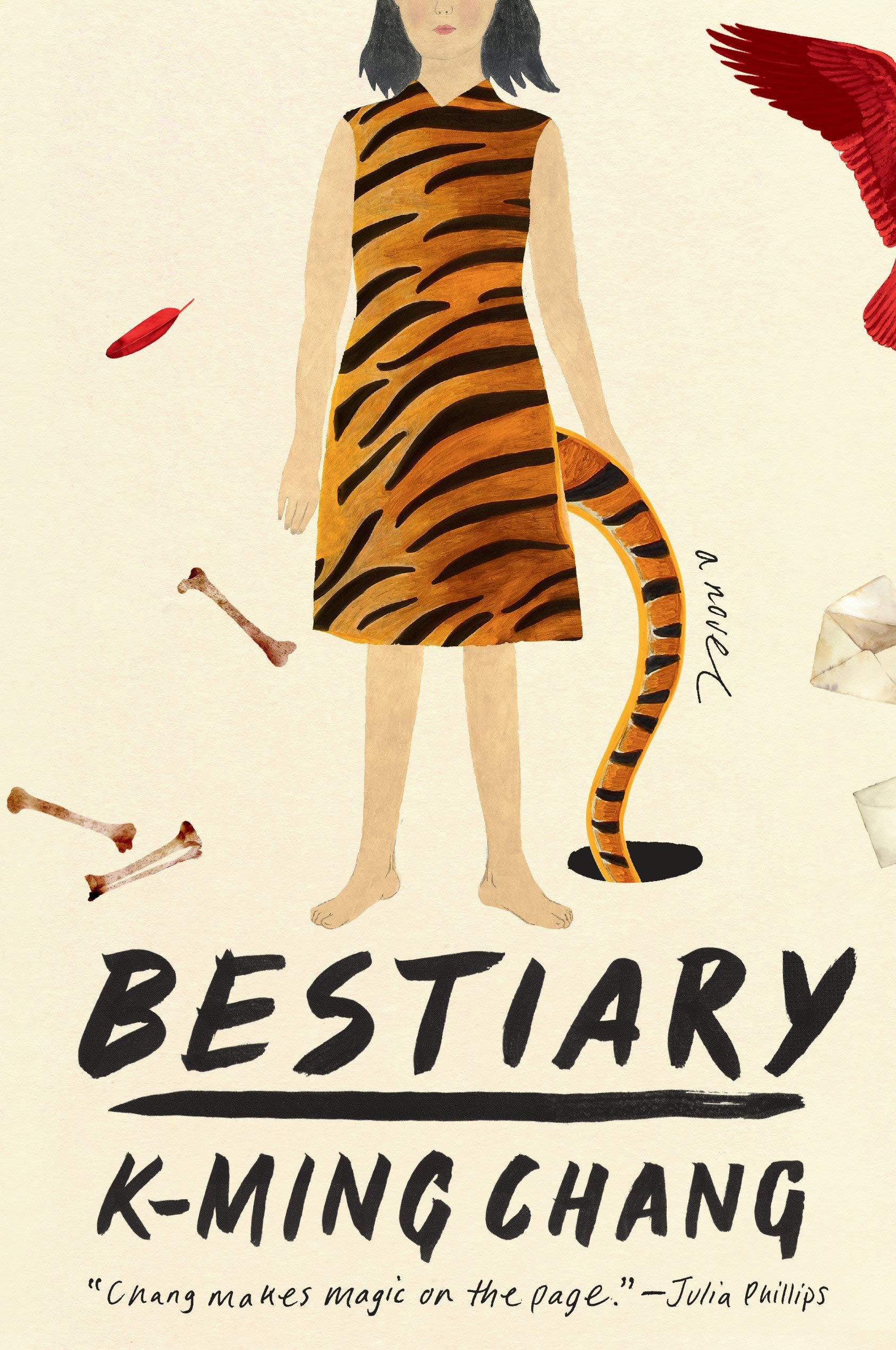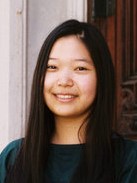 Chang's wildly inventive, fabulist debut opens with a girl who grows a tiger tail and proceeds to gorgeously decant a multi-generational story about immigration and belonging, roots and hauntings, queer stories, and all sorts of transformations.
40.The Wrath and the Dawn by Renée Ahdieh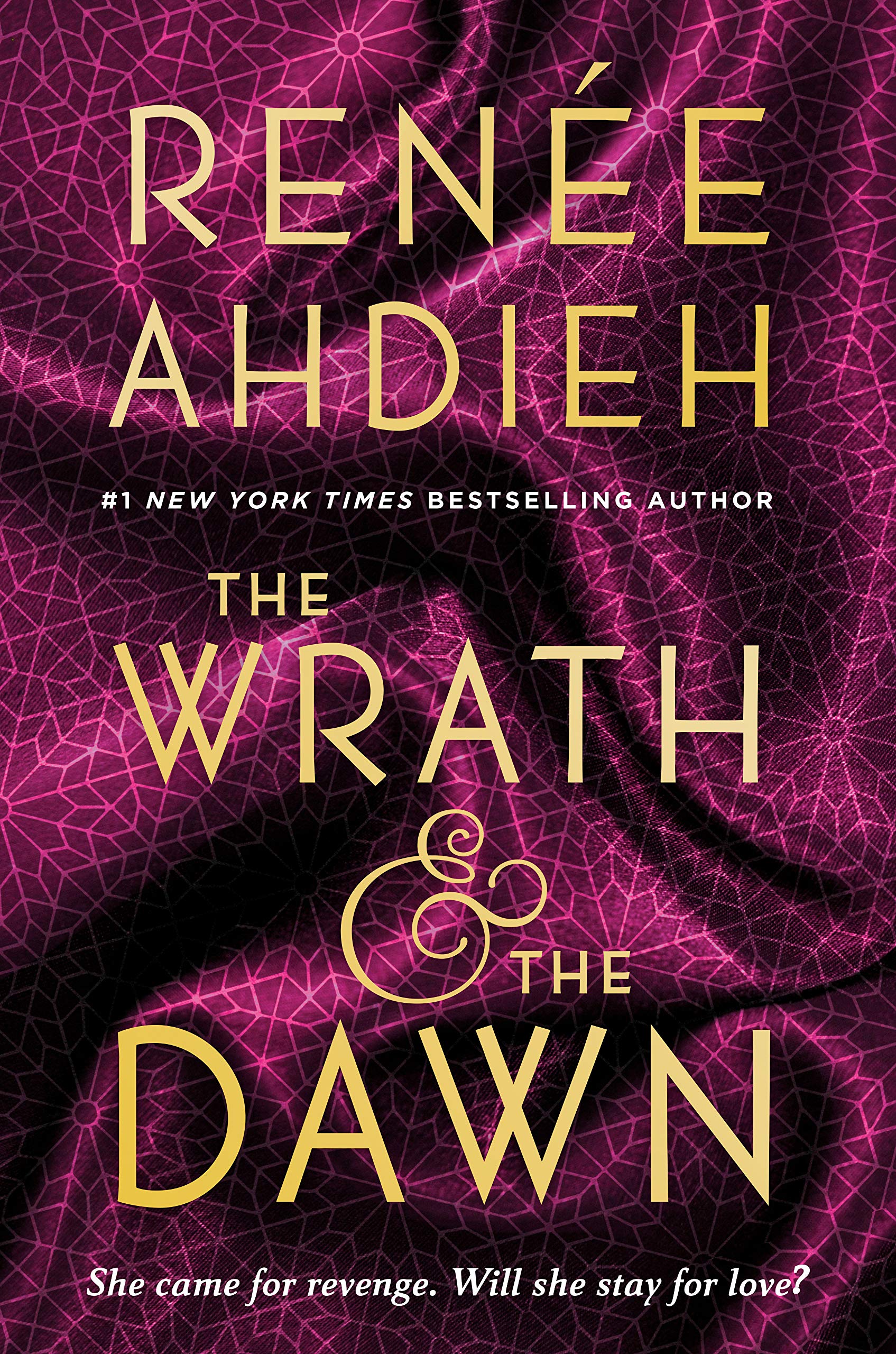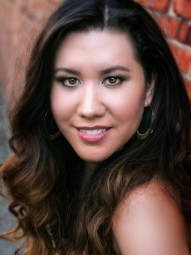 Shahrzad comes to the king so that she can kill him in revenge for her best friend's murder, but she finds a bigger conspiracy to unravel. Pretty prose and satisfying fight scenes mark this One Thousand and One Nights retelling.
41.Shatter the Sky by Rebecca Kim Wells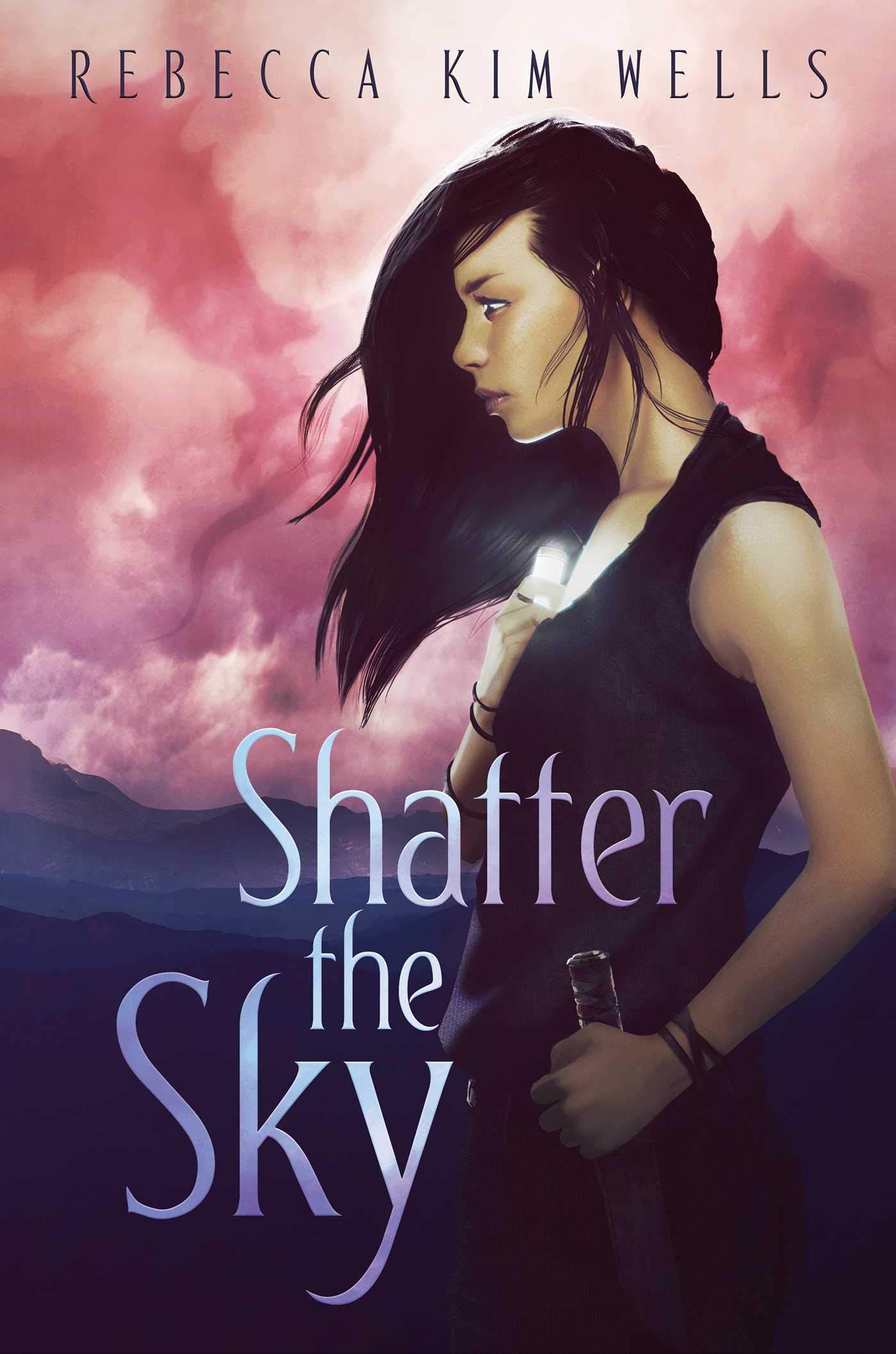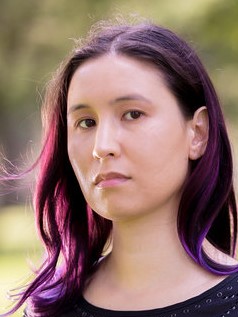 When a corrupt emperor's agents kidnap Maren's girlfriend, the obvious response is to steal a dragon, right? Dragon lovers, this one's for you! And read on for a lost prince, a strange underground beast, and a prophecy that could upend an empire.
42.Pashmina by Nidhi Chanani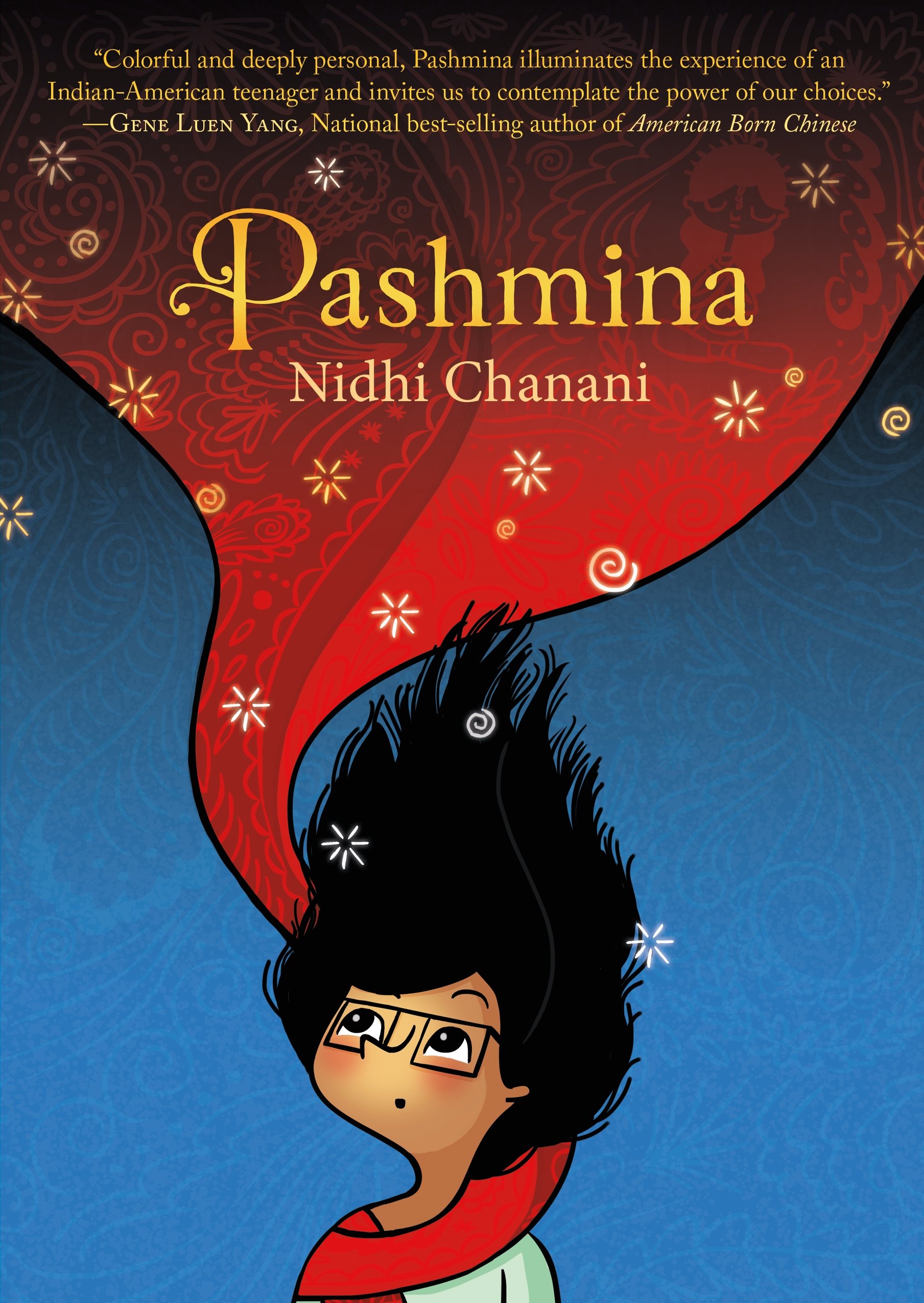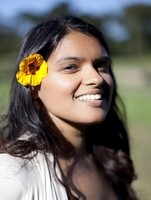 A gorgeous graphic novel about Priyanka's desire to know more about India and her family there—and her mother's refusal to tell her. But then Pri finds a magic pashmina that seemingly transports her to India. Or does it?
43.The Beast Player by Nahoko Uehashi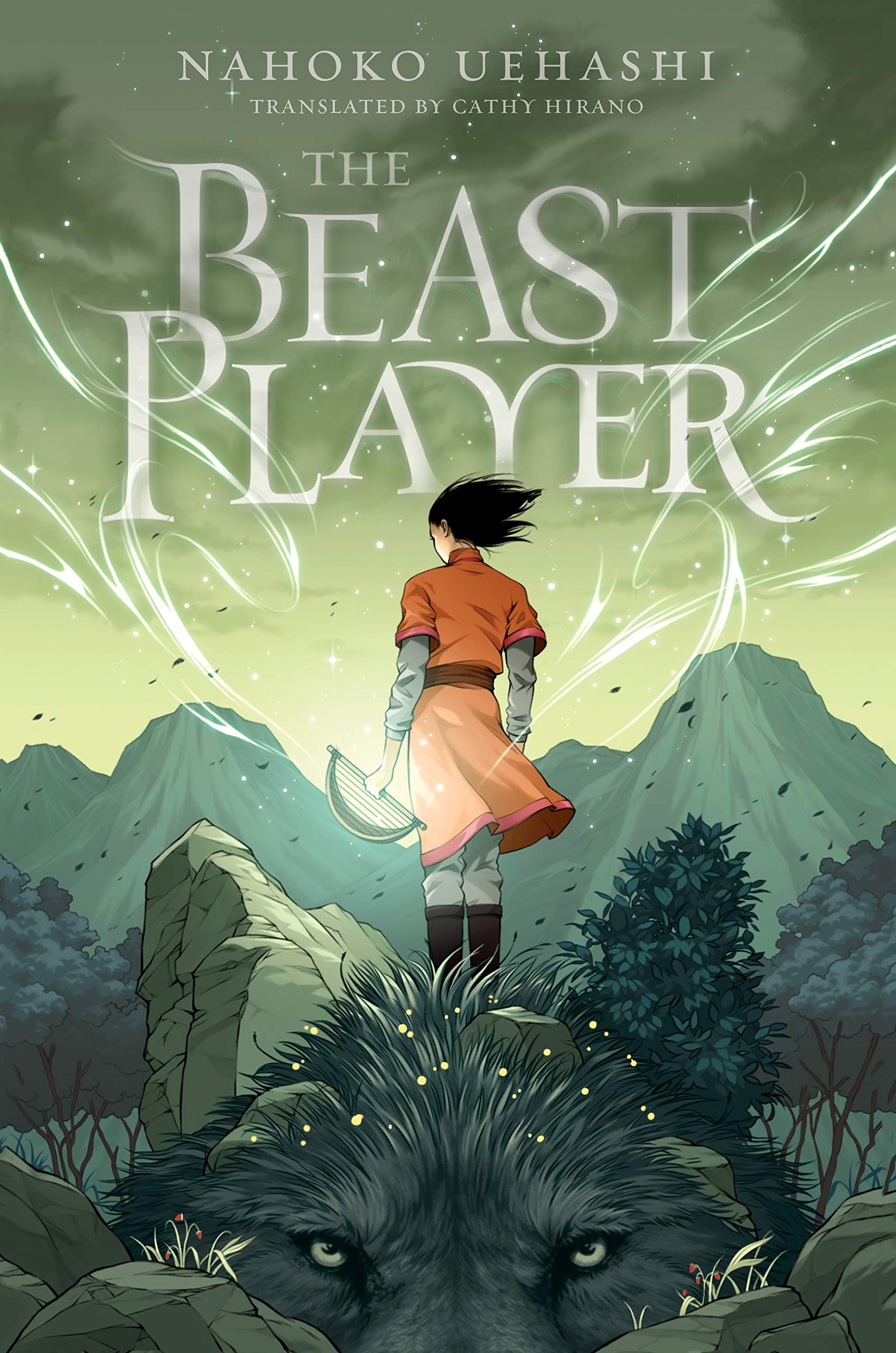 A young, unassuming girl trains to be a doctor to fearsome beasts in a world where mastery of said beasts is levered for political advantage. Epic worldbuilding rife with complex questions of morality, ritual, and resistance.
44.Ash by Malinda Lo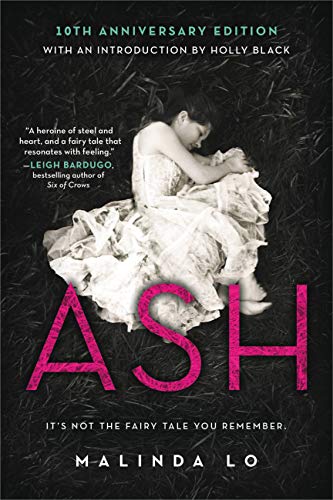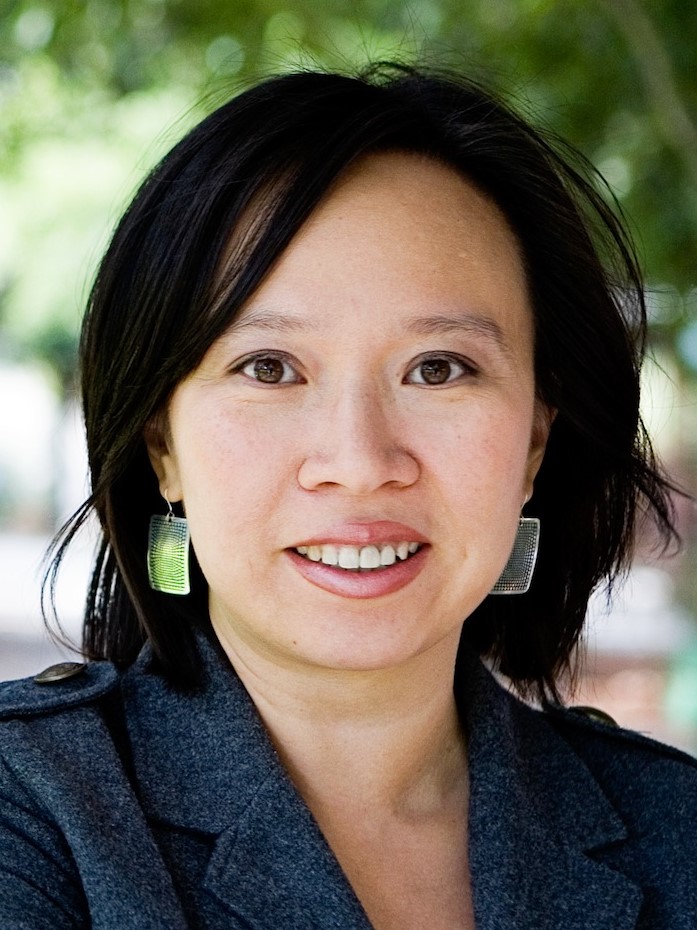 A groundbreaking retelling of Cinderella. In the wake of her father's death, drowning in grief, Ash dreams of fairies—and then meets one who can give her everything she wants. But then she also meets the King's huntress and love blooms—and Ash must choose.
45.Markswoman by Rati Mehrotra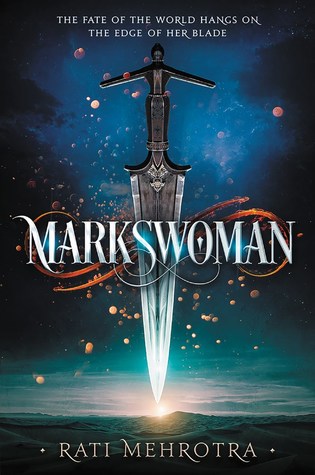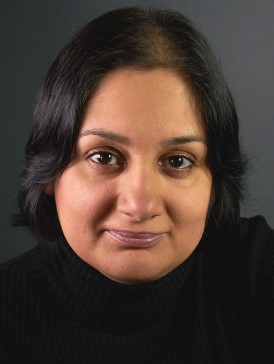 Need we say more than "female assassins with magical knives"? Perhaps not, but as Mehrotra's work opens, the order is rent by death and politics, and Kyra goes on the run—to find not only succor, but a chance to seek justice—or vengeance.
46.Mooncakes by Suzanne Walker, illustrated by Wendy Xu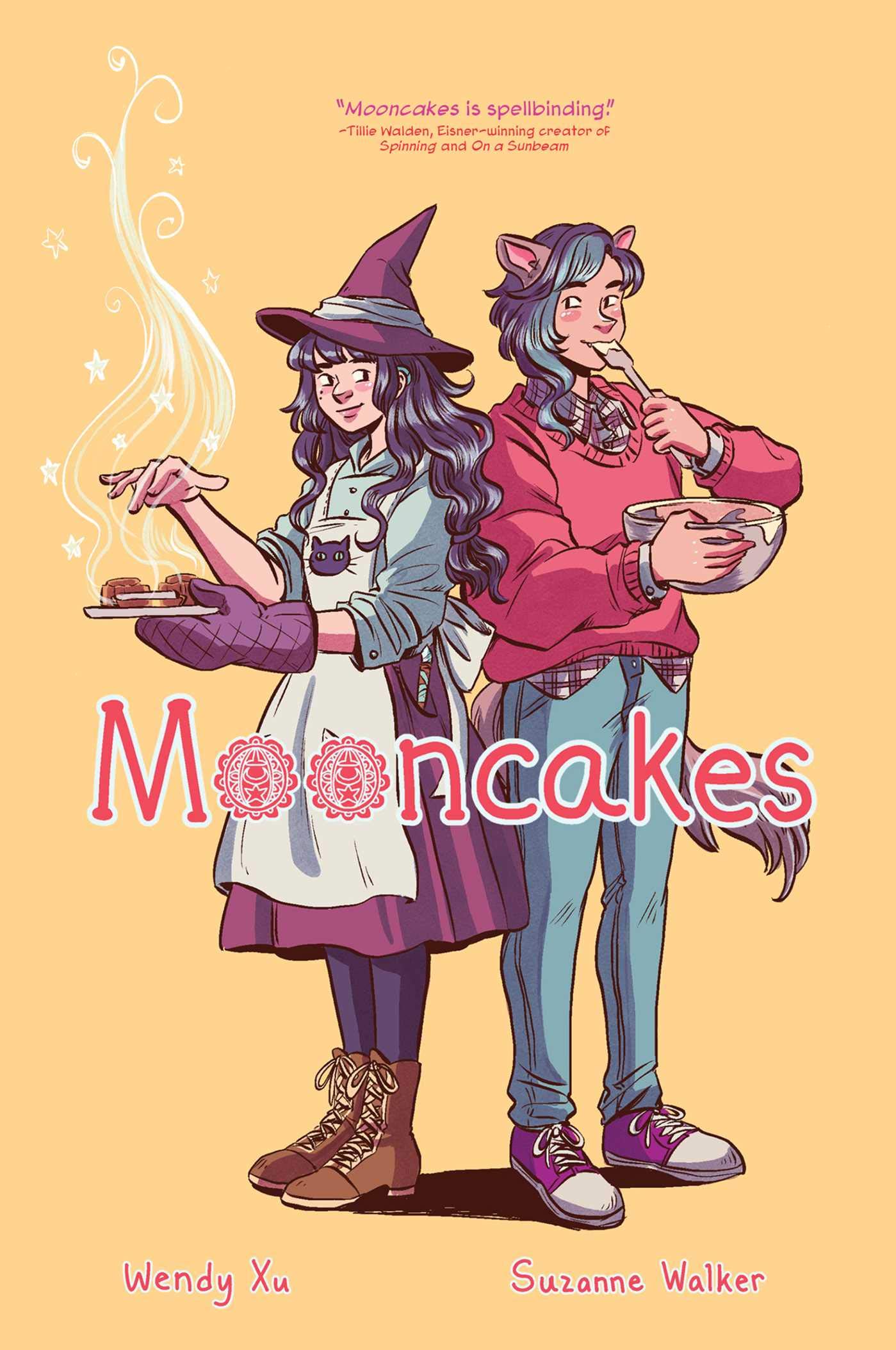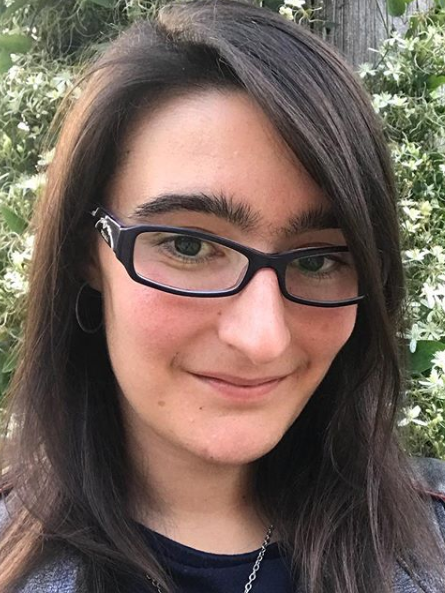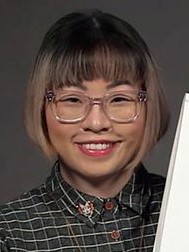 Queer, adorable, and magical are words to describe this graphic novel featuring a hard-of-hearing witch and a nonbinary werewolf. Read to enjoy unconventional families, bookshops, cute towns, and banter to rival the Gilmore Girls!
47.The Night Tiger by Yangsze Choo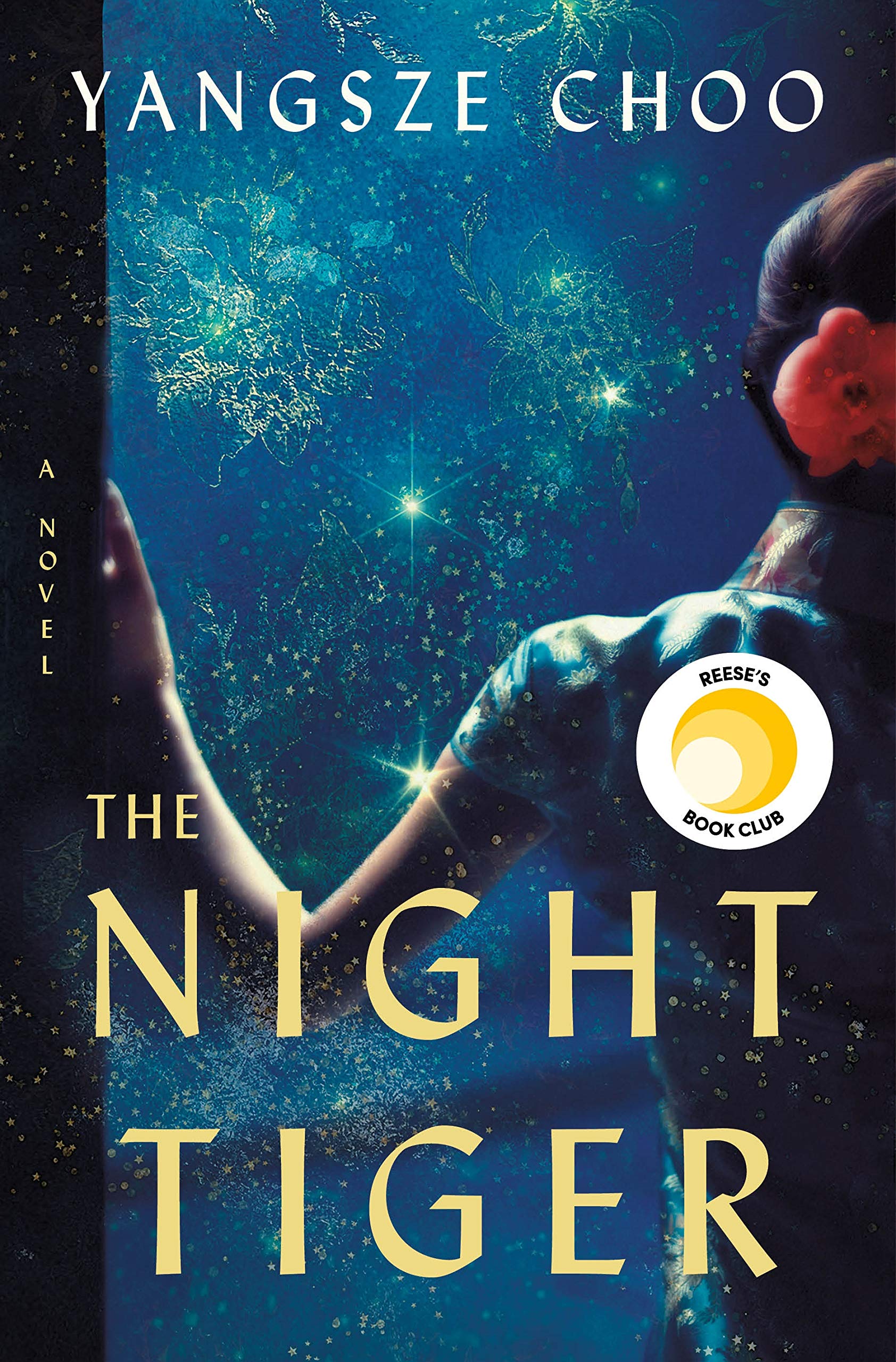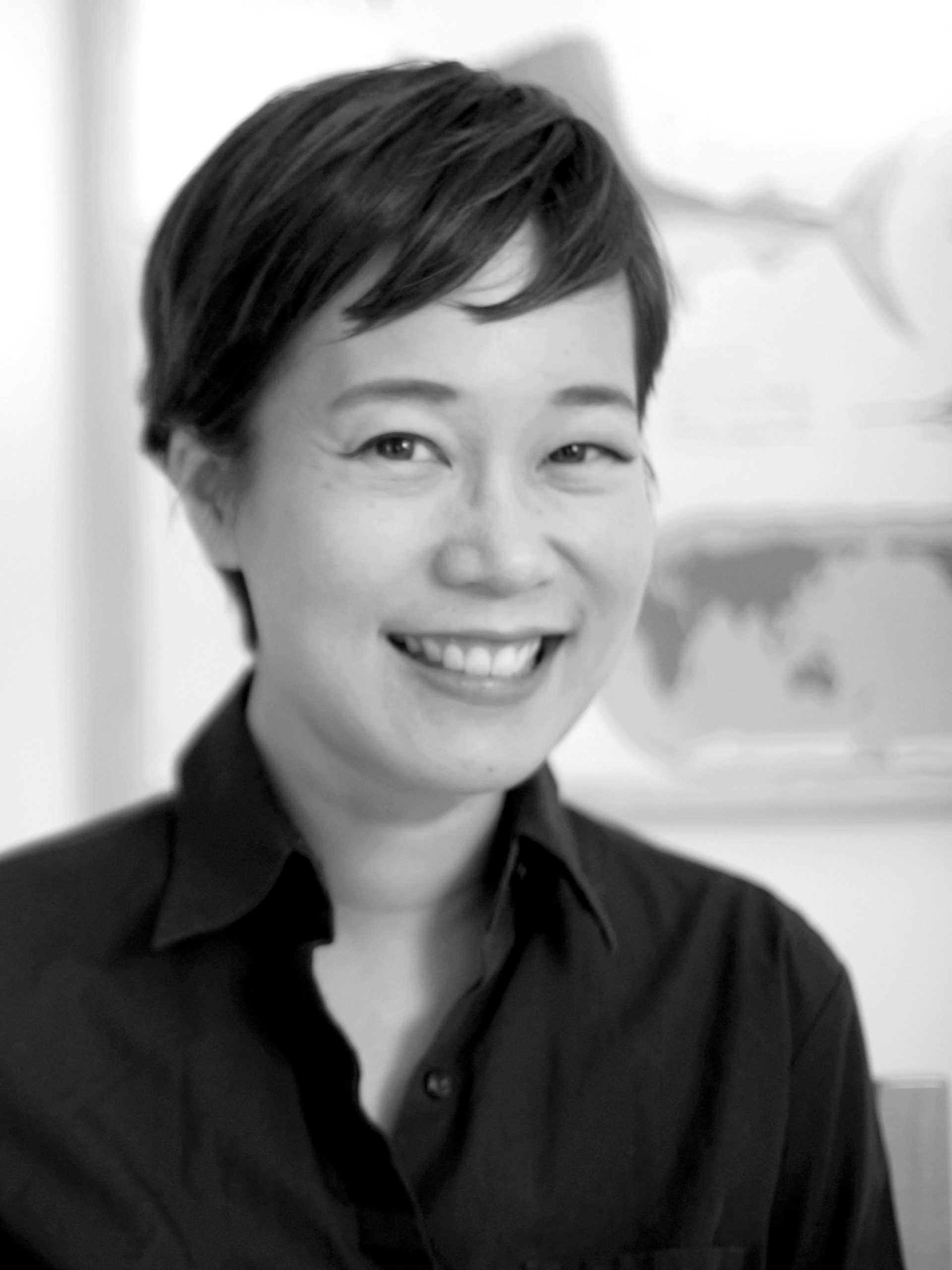 In this historical fantasy set in 1930s colonial Malaysia, an apprentice dressmaker moonlighting as a dancehall girl crosses paths with a houseboy on a mission. How could we not love a juxtaposition of creepy severed fingers against a lush, dreamy atmosphere.
48.Empire of Sand by Tasha Suri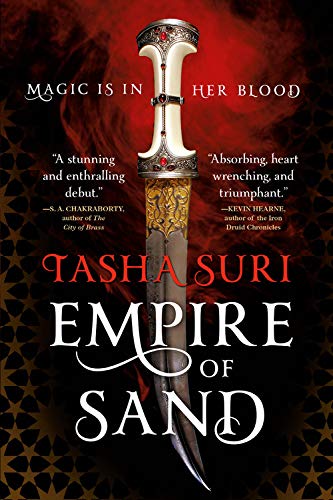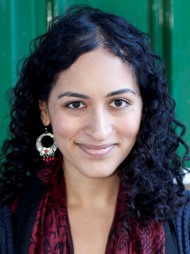 In this Mughal India-inspired fantasy, Mehr's status as the illegitimate daughter of an imperial governor and an oppressed race of magicians draws all the wrong attention–and she'll need all her cleverness and resilience to save her world.
49.The Bone Shard Daughter by Andrea Stewart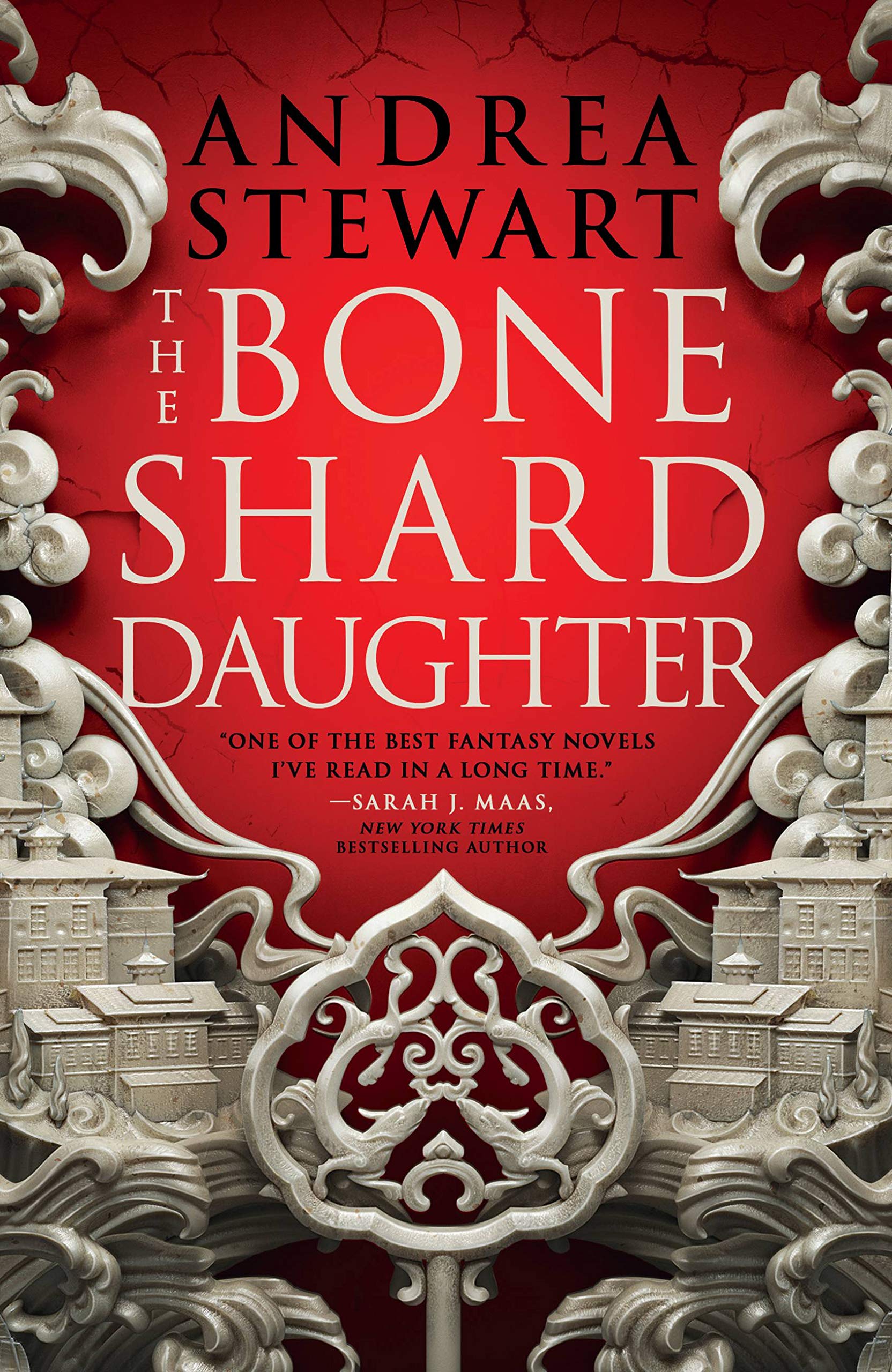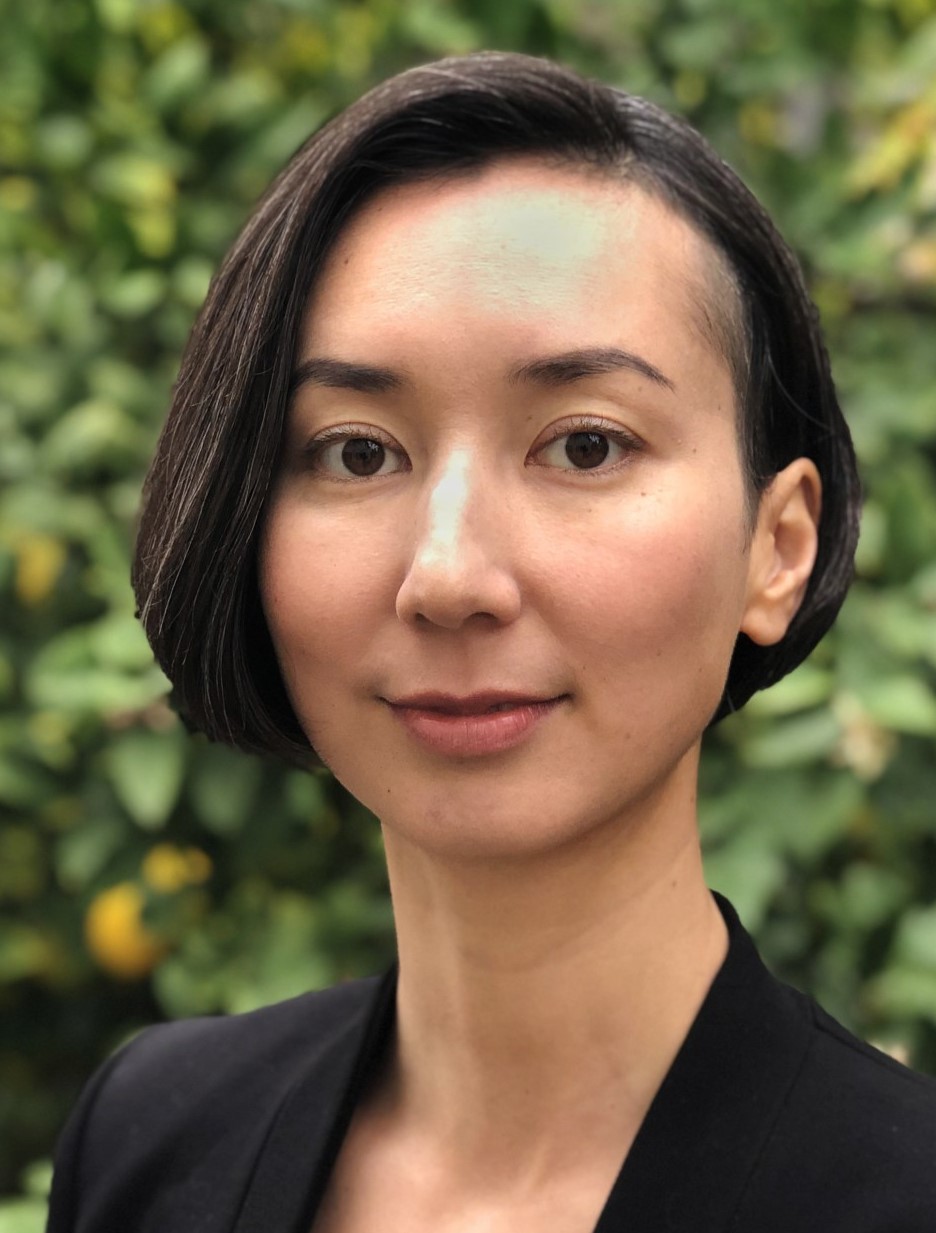 Transgression and revolution are the heart of Stewart's epic fantasy, as Lin, daughter of a failing emperor, must fight to reclaim her magic and her throne. Intricate, eerie, and propulsive, you won't be able to put this down.
50.Burning Roses by S.L. Huang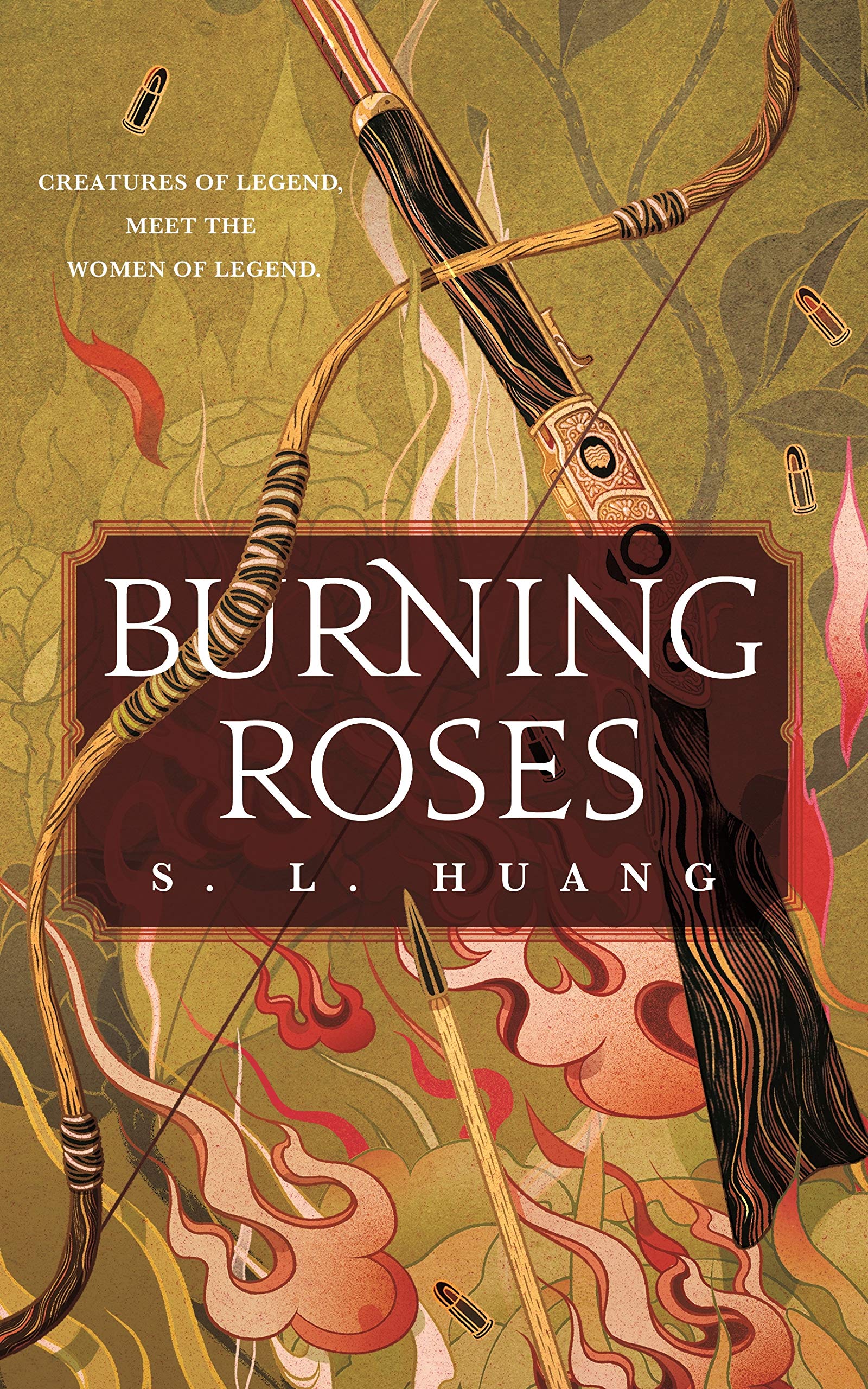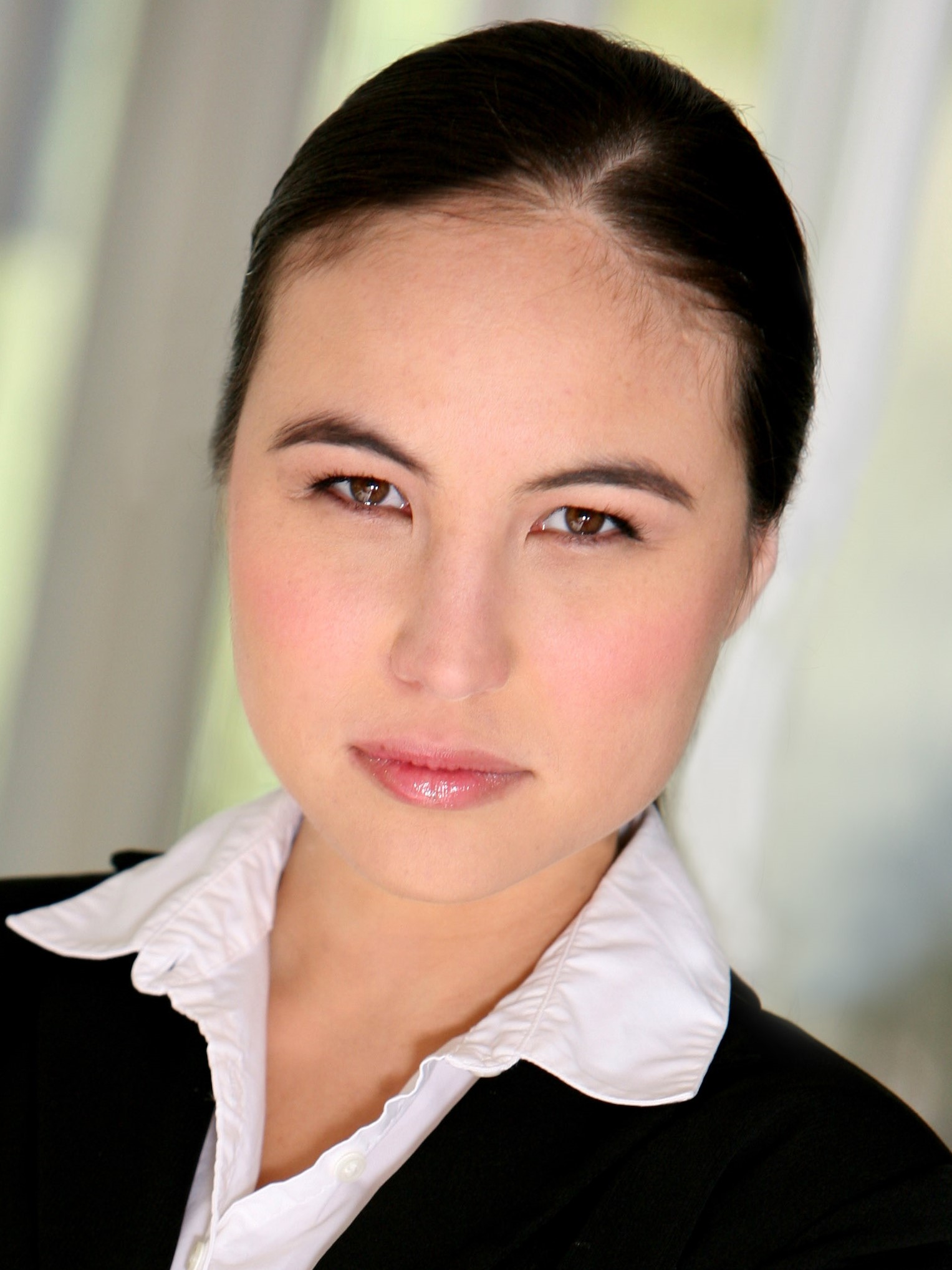 In this fairytale remix, Huang gifts readers with two middle-aged lesbian heroes, called to service once more, but reckoning with their own monstrousness and the opportunity for forgiveness. A blazing, fierce, thought-provoking deconstruction.