Sirens Guest of Honor Dr. Kinitra D. Brooks shares a recommended reading list of novels, short fiction, and nonfiction. If you enjoy her work, or you want to learn more about what writers, especially black women writers, are doing in the speculative space, this list is a spectacular place to start. Take it away, Kintra!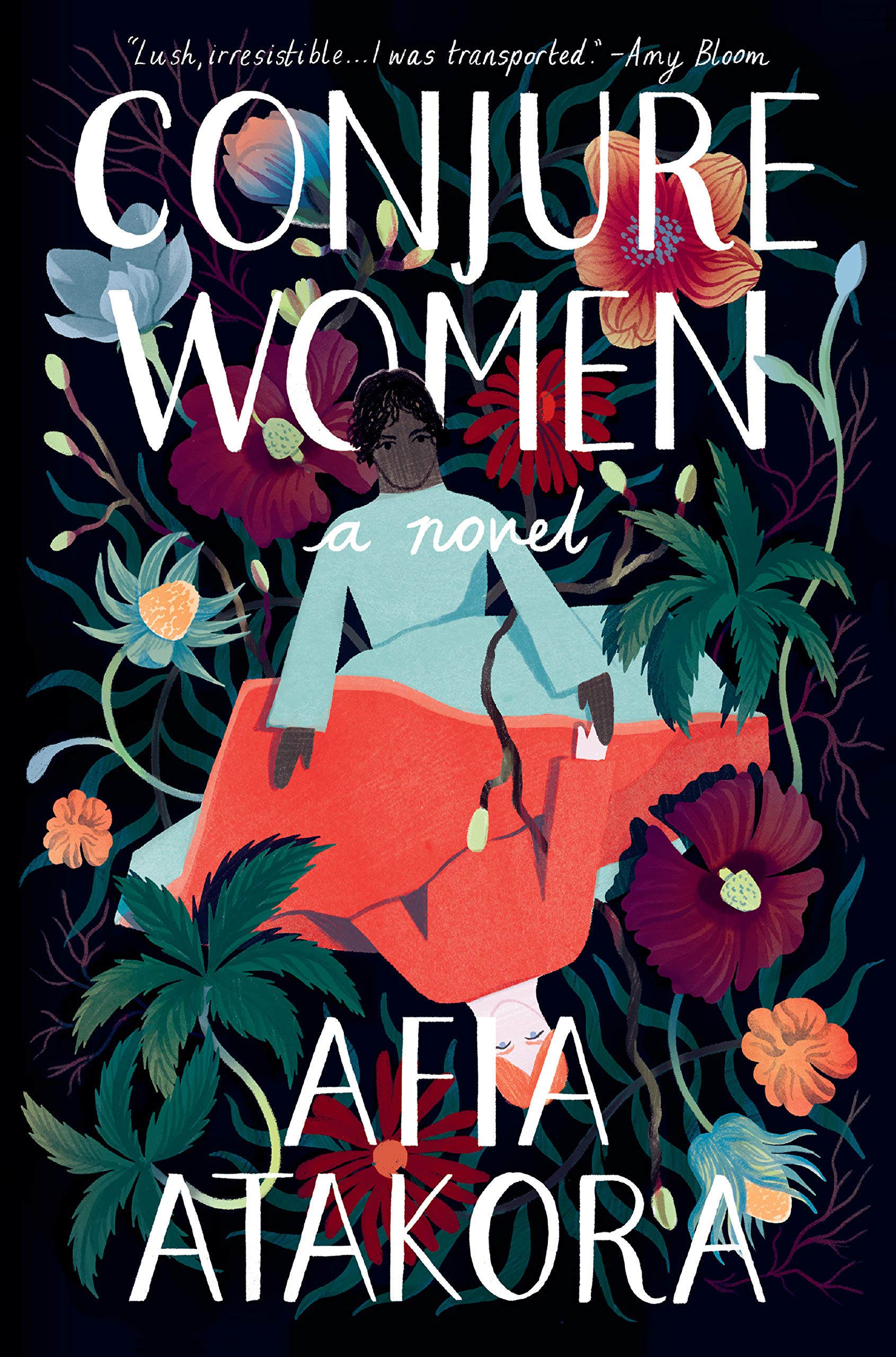 Conjure Women: A Novel by Afia Atakora
This book is next on my "To Be Read" list. I'm so excited because it focuses on everything my current research project is centered on: Black Southern women and the spiritual/medicinal practices highlighted in the practice of conjure. I can't wait!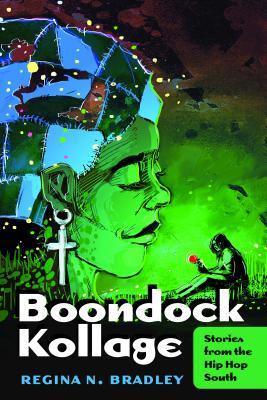 Boondock Kollage: Stories from the Hip Hop South by Regina N. Bradley
Bradley clearly talks to the ancestors. It is evident in her ability to raise the dead and conjure the spirits of the Black South in her short story collection.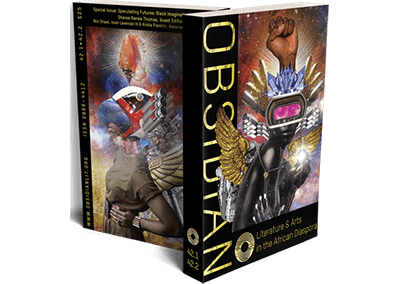 "Speculative Sankofarration: Haunting Black Women in Contemporary Horror Fiction" by Kinitra Brooks, Stephanie Schoellman & Alexis McGee
I know it can be a bit gauche to recommend your own work, but this is a short scholarly article I wrote with my graduate students that further teases out my approaches to black women's horror writing since the publication of Searching for Sycorax. It's heavy on the theory and disciplinary language, but I did want to offer it as an option for readers.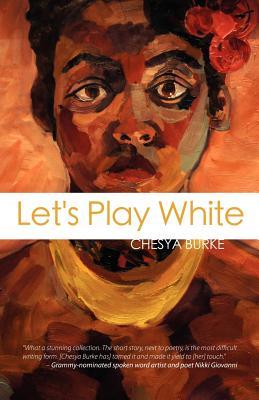 Let's Play White by Chesya Burke
A great collection of short horror stories. Burke takes an interesting turn on the classic zombie story in "CUE: Change" making it hella black in its examination of what constitutes humanity. Burke also revises the evil child trope with the character Shiv in "I Make People Do Bad Things," which takes place in 1920s Harlem.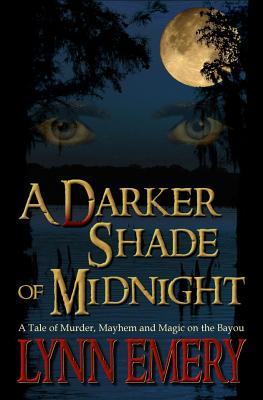 LaShaun Rousselle Mystery Series by Lynn Emery
A quirky little series about a small-town outcast that returns to rural Louisiana to continue the conjure tradition of her ancestors while solving paranormal mysteries and battling the monsters that cause them. A great representation of contemporary Southern rural life and black women's long history in these places.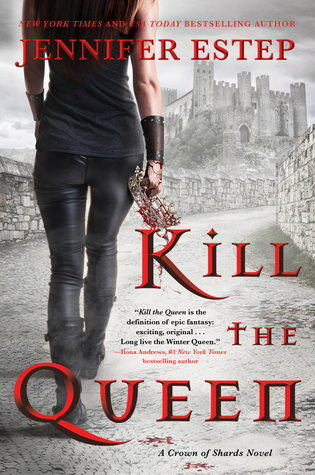 The Crown of Shards Series by Jennifer Estep
I just discovered this series as I am an avid fan of Estep's Elemental Assassins series. But Crown of Shards is just different enough as it is placed in an alternate medieval monarchical society. If the magical assassins and gladiator fighting doesn't manage to kill Evie Blair—palace politics just might do the job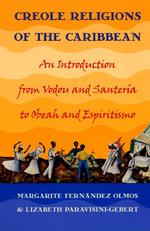 Creole Religions of the Caribbean: An Introduction from Vodou and Santería to Obeah and Espiritismo by Lizabeth Paravisini-Gebert and Margarite Fernandez Olmos
So many times I discuss the influence of traditional African religious practices in horror. This book begins to clear up a lot of the misinformation that continues to exist about these practices, some which are actual religions while others are often supplemental practices to black folks' Christianity. Each chapter focuses on a different religious practice and the knowledge begins to take away the fear of these Africanized practices that is historically steeped anti-black ignorance.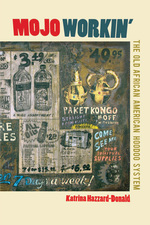 Mojo Workin: The Old African American Hoodoo System by Katrina Hazzard-Donald
A nonfiction book that begins to discuss the concept of conjure/hoodoo and the West and Central African practices that influenced them.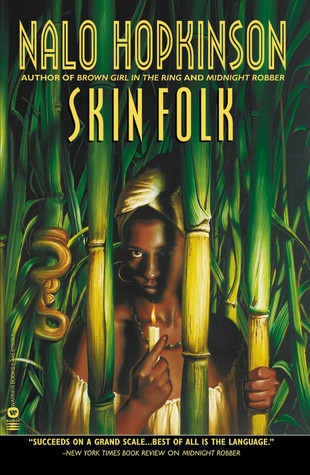 Skin Folk by Nalo Hopkinson
A great short story collection that examines the magical and the peculiar that populates Caribbean folklore. My personal favorites are "Ganger (Ball Lightning)" in which a couple strengthens their relationship when they must battle their animated sex suit and "Greedy Choke Puppy" in which a young graduate student discovers the magical history of the women in her family.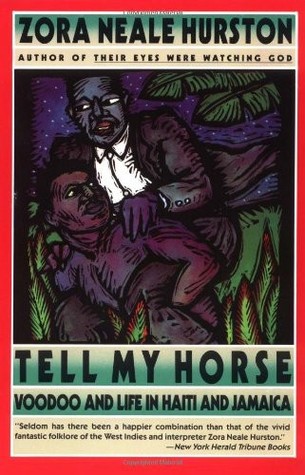 Tell My Horse by Zora Neale Hurston
A collection of Southern oral culture gathered and transcribed by Hurston as an ethnographer in the first third of the 20th century. These stories show that black folks have long enjoyed horror stories and the characters that define them.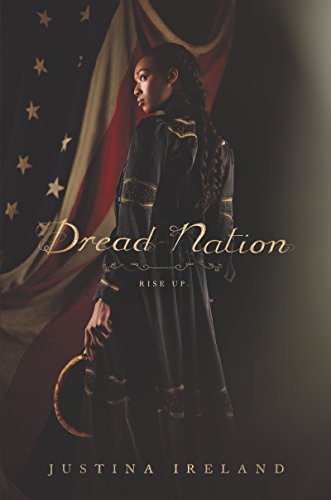 Dread Nation by Justina Ireland
Black girl protagonist in a zombie uprising initiated by The Civil War? Yes, please. I'm currently reading the sequel, Deathless Divide.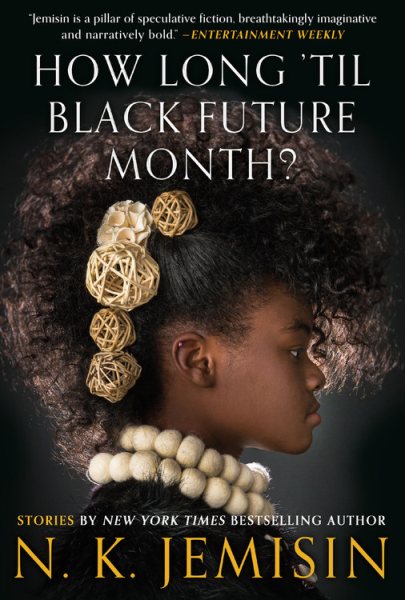 How Long 'til Black Future Month? by N.K. Jemisin
The short story "Red Dirt Witch" is worth the purchase of this entire collection. I enjoy others, such as "Sinners, Saints, Dragons, and Haints, in the City Beneath the Still Waters" and "The City Born Great" but "Red Dirt Witch" is as close to perfect as one can get in a short story. This is Jemisin firing on all cylinders while also giving us a preview into the importance of black mother/daughter relationships she explores so thoroughly in The Broken Earth series.
Jade City by Fonda Lee
I've almost finished this book on Audible. It's a gangster family drama set in an alternate history steeped in multiple Asian traditions. There is a unique complexity as her world-building is organic while her fight scenes are described like you are right there in the mix—you can smell the blood and feel the jade.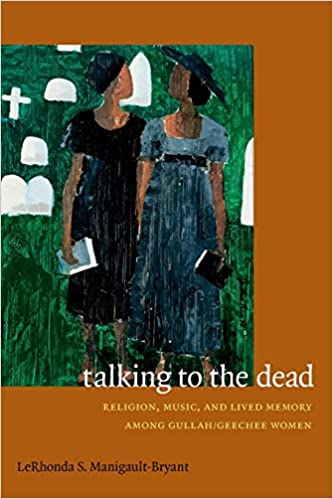 Talking to the Dead by LeRhonda S. Manigault-Bryant
This nonfiction ethnographic project interviews multiple women of the Gullah community and examines the traditions that define them. Manigault-Bryant examines the phenomenon I discussed in my interview, the concept of "tending to the dead," that shows our folkloric practice of how the living dead manifest in black life.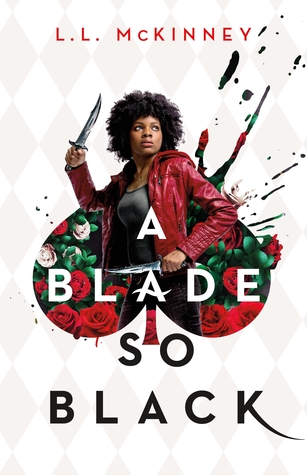 A Blade So Black by L.L. McKinney
A fun retelling of Alice in Wonderland with great world-building and a complex protagonist who has to save the world and remember to take the beef out of the freezer for dinner.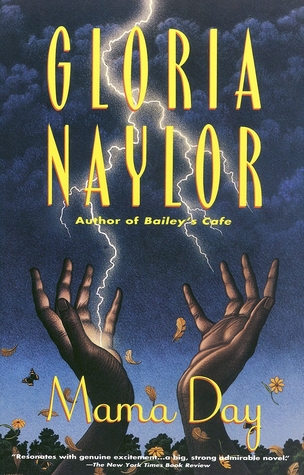 Mama Day by Gloria Naylor
The first of the two novels I consider the perfect example of black women's horror writing tradition. Mama Day is a conjure woman who is at least 80 years old and rules the island of Willow Springs with her medicinal knowledge, ancestral ties, and her knack for baking perfect coconut cakes. Just don't piss her off….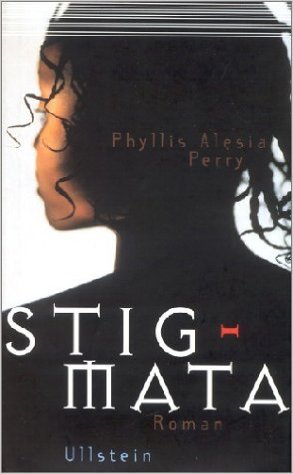 Stigmata by Phyllis Alesia Perry
This novel is the second of the two books I consider black woman horror writing perfection. It has everything, possession, ancestral traditions, black mother/daughter bonds, time travel…I discover new things every time I read it. Simply amazing.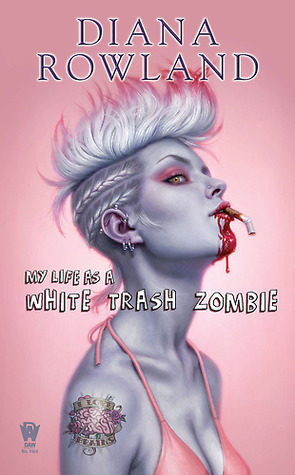 White Trash Zombie Series by Diana Rowland
These books are simply fun. A great little romp inside of an interesting mythology. Protagonist Angel Crawford is a delight who knows who she is and works the hell out of her lane.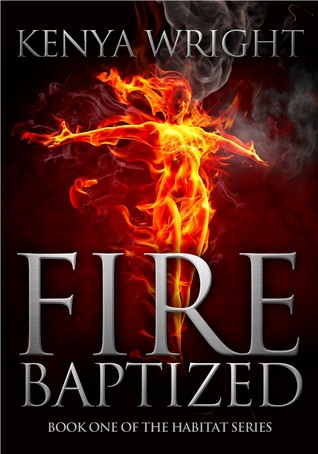 The Santeria Habitat Series by Kenya Wright
A fun series that has were-leopards, fairies, demons…and a Prime—a sexy fantastical creature based in an alternate history Miami. Miami is now a caged city divided into different regions named after major orisha. The protagonist is a half demon solving paranormal mysteries and choosing between two sexy shifter men. I'm eagerly awaiting the next installment that will feature were-dragons.
Honorable Mentions: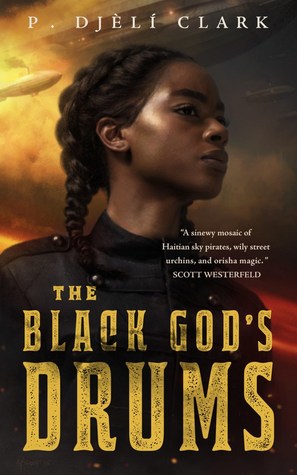 The Black God's Drums by P. Djèlí Clark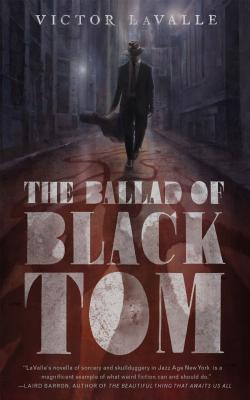 The Ballad of Black Tom by Victor LaValle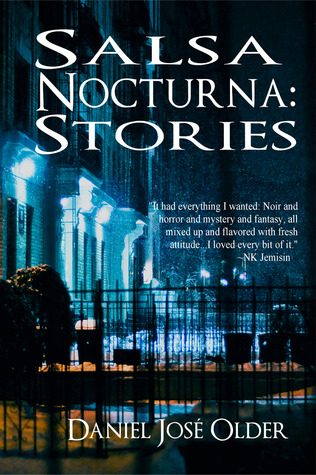 Salsa Nocturna: A Bone Street Rumba Collection by Daniel José Older
---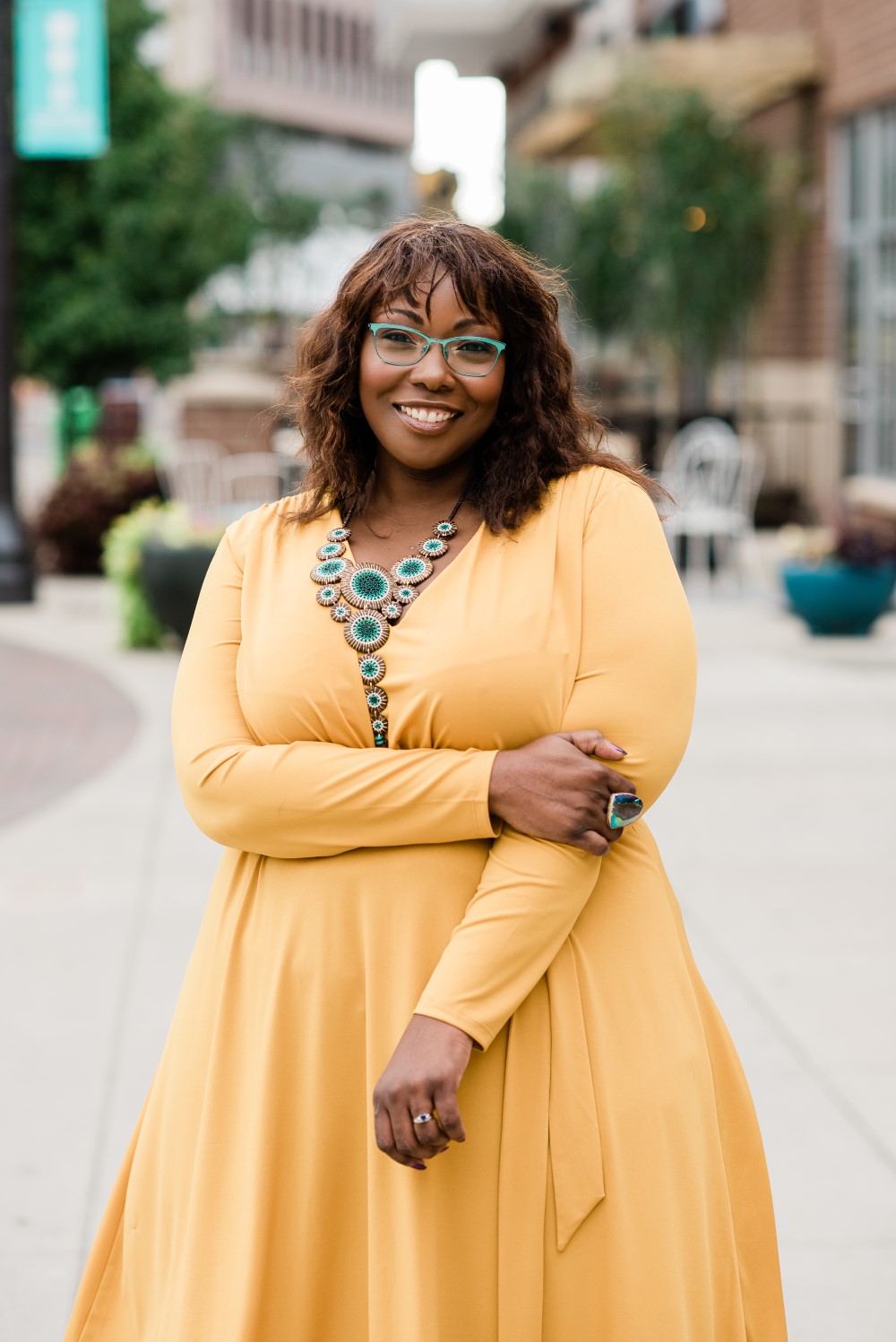 Kinitra D. Brooks is the Audrey and John Leslie Endowed Chair in Literary Studies in the Department of English at Michigan State University. She specializes in the study of black women, genre fiction, and popular culture. Her current research focuses on portrayals of the Conjure Woman in popular culture. Dr. Brooks has three books in print: Searching for Sycorax: Black Women's Hauntings of Contemporary Horror, a critical treatment of black women in science fiction, fantasy, and horror; Sycorax's Daughters, an edited volume of short horror fiction written by black women; and The Lemonade Reader, a collection of essays on Beyoncé's 2016 audiovisual project, Lemonade. She is also the co-editor of the New Suns book series at Ohio State University Press. Dr. Brooks spent the 2018–2019 academic year as the Advancing Equity Through Research Fellow at the Hutchins Center for African and African American Research at Harvard University.
For more information about Kinitra, please visit her website or her Twitter.