The Sirens Review Squad is made up of Sirens volunteers, who submit short reviews of books (often fantasy literature by women or nonbinary authors) they've read and enjoyed. If you're interested in sending us a book list or review to run on the blog, please email us! Today, we welcome a book list by Kate Larking

In my childhood, I was not much of a reader. It seems so sacrilegious to admit here, to the Sirens community I so love, that I would sit in my grade six classroom reading time and turn more than one page at a time, impatient to make progress like my classmates did through their books but wholly uninterested in the material at hand. A lot of books in the school library felt drab to me, and I would much rather find vivid and colorful illustrations and imagine my own narrative around them than read black ink on white pages.
But my journey into becoming a reader rooted itself in fantasy. When I found fantasy, I found power in words others had written.
Let me take you on a trip through my life with the following stories and how I came back to reading over and over again.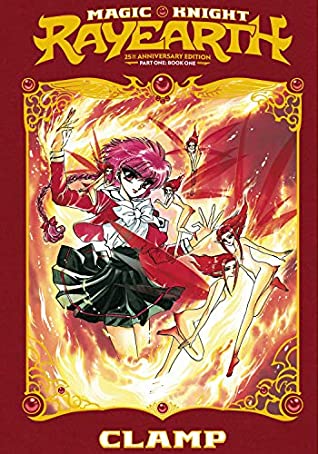 1. Magic Knight Rayearth by CLAMP
(6 volumes)
I first fell in love with stories blended with illustration. I was an anime junkie recording every episode of Sailor Moon that aired onto blank VHS tapes, and one of the first manga series I fell in love with was Magic Knight Rayearth.
Three young women from three different schools on a class trip to Tokyo Tower are overcome by a bright light and transported to the magical world of Cephiro (or Cefiro, as early manga translations were notorious for inconsistent translations). They have been summoned to save the Pillar, Princess Emeraude, from her abductor, High Priest Zagato, before the world held together by the Pillar's prayers falls apart. It was the original hopepunk manga full of magical girls, mecha (giant warrior machines), and awakenings for both the young women and the world they had been tasked to save.
And I loved how CLAMP was an all-women collective of creatives.
2. Dealing with Dragons by Patricia C. Wrede
I found Dealing with Dragons at the very end of the fiction section of my junior high library. The room had an odd configuration so it was on a side back wall, away from most of the other books. But when I saw Cimorene on the cover, staring up at a dragon, her body taut with attitude and vigor, I knew I wanted to read her story. My reading skills were awful, so I didn't learn how to actually say Cimorene's name for an embarrassing number of years (I hybridized her name with Cinnamon and Rini from the English translation of Sailor Moon when I read it in my head), but I soldiered on to find a comedic series about a fierce princess, a dragon with a hankering for cherries jubilee, and a subversion of a patriarchal structure for dragon royalty.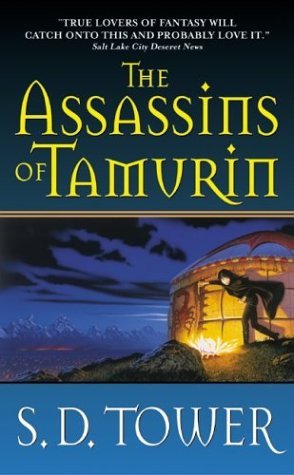 3. The Assassins of Tamurin by S. D. Tower
In two years, after a reporter found me through my Livejournal to interview me about this internet craze called Neopets (It's nostalgia hour, ya'll), I was asked to write young adult reviews for my local newspaper. I was terrified—after all, my city just hit over one million residents—but I said yes. Since no one was reviewing fantasy or science fiction, the book editor sent those my way as well. And the very first ARC I received was The Assassins of Tamurin (I still have this ARC).
A girl no one wanted or valued starts a quest to simply survive, and becomes embroiled in a complex political controversy so much bigger than she could imagine, set in an empire modeled on Imperial China. With a spy-assassin sisterhood, magical contracts, and hidden heirs, the book had everything a teen could want in a romantic action adventure, despite being marketed to adults. It was also the first book I'd ever read written by a married couple.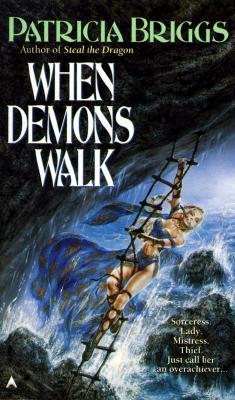 4. When Demons Walk by Patricia Briggs
After I started reviewing, I wanted to be around books even more, so I got a job at the local library as a page. And in the small (at that time) young adult section, I found this gem totally mislabeled as YA. I snuck it to the checkout desk, hiding the scantily clad protagonist on the cover from my coworkers. (*brrrrring brrrrring* Yes, hello? Teenage Kate? You're gay.)
Sham is a sorceress and thief, hired to save the very people from whom she steals, from a threat much stronger than them all. The Reeve, Kerim, uses a wheelchair for much of the book, commanding respect from the nobles he governs through more than military prowess. This book hit all sorts of buttons for me, some problematic but nevertheless guilty pleasures, and helped me see a future for myself in writing and crafting stories.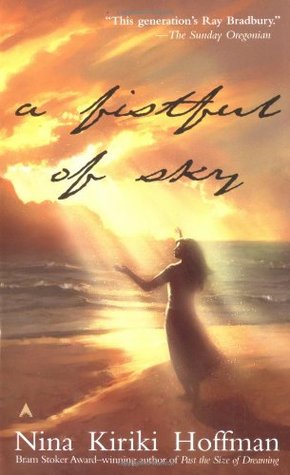 5. A Fistful of Sky by Nina Kiriki Hoffman
In my final days as a page, I found this book labelled as part of the sci-fi section at the library, and I decided to give it a try. I'm glad I did.
The LaZelle family is a magical family, each member suffering a severe illness in their youth that either leaves them with magical powers or dead. All except Gypsum, a magicless character with a mundane life compared to her brothers and sisters. But it is within that mundanity that she emerged as one of the most relatable characters I have ever encountered in a book. Altria, a queer character, gives a manifestation to the slippery process of finding a love, queer or not, and peace that comes with that love, a theme not often found in literature.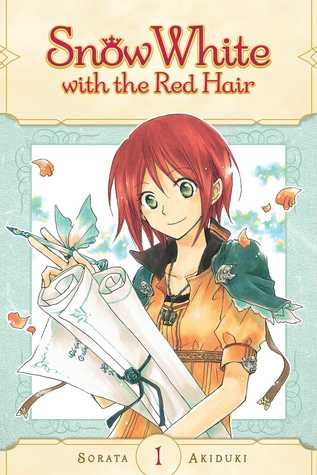 6. Snow White with the Red Hair by Sorata Akiduki
Throughout my life, I continued to read manga and watch anime. And I always thought it didn't count as real reading. As some readers have internalized resentment toward genre, I had managed to internalize a dismissal of manga and anime as a form of narrative one could appropriately indulge in as a writer. That is, until Year 9 at Sirens when I attended V. E. Schwab's Sirens Studio workshop "Writer as Reader." She made it very clear that she didn't always look to books for relief from creative fatigue.
So when my favorite anime started to serialize English manga translations in 2019, I knew I had to have it. In the fairytale adjacent series, Shirayuki is an herbalist in Tanbarun who attracts the attention of the monarch because of her apple red hair. When he demands she become his concubine, Shirayuki nopes the hell out of there and flees to the neighboring kingdom of Clarines where she meets Zen, the second prince of Clarines. Over the course of the story, Shirayuki proves her resourcefulness and strength of character while Prince Zen grows into a true leader with integrity, driven by his heart. And there is love. And a lovable thief. And witty attendants. Because I wouldn't want it any other way.
Shirayuki moves through life with ambition to become the best she can and faces compromises and conflicts with intelligence and grace. She's someone who taught me that even when life gets rough, you can keep moving forward.
---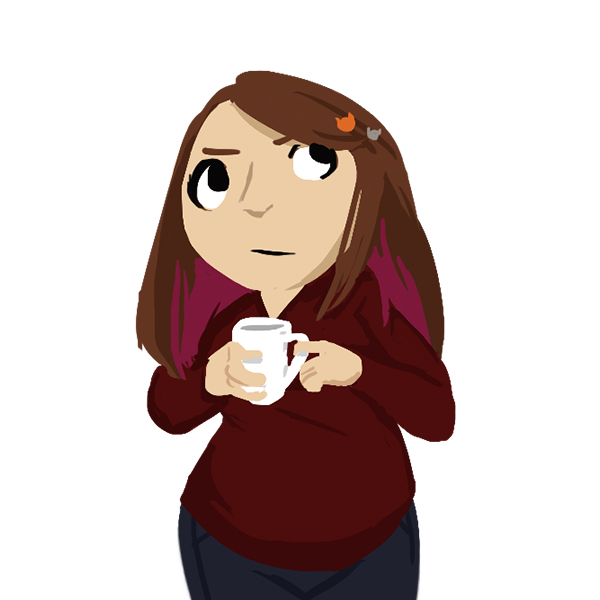 During the day, Kate Larking works for an independent publisher. In her off hours, between binge-watching anime and leveling-up game characters, she writes speculative fiction for both YA and adult markets. Her queer space opera comic, Crash and Burn, was a multi-year finalist for the Aurora Awards for best English Graphic Novel. She resides in Calgary, AB, with her wife, daughter, and cats.