In 2019, Sirens welcomes Mishell Baker, Ausma Zehanat Khan, Rebecca Roanhorse, and Dr. Suzanne Scott as our conference guests of honor. Each guest's work presents incisive, critical thoughts related to gender and heroism, and we invite you to explore that
work
before Sirens.

Mishell Baker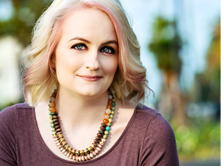 Mishell Baker is a 2009 graduate of the Clarion Fantasy & Science Fiction Writers' Workshop. Her short fiction has appeared in Beneath Ceaseless Skies, Daily Science Fiction, Redstone Science Fiction, and Electric Velocipede. Her urban fantasy series The Arcadia Project, released by Simon & Schuster's Saga imprint, includes Borderline, Phantom Pains, and Impostor Syndrome. The series is narrated by Millicent Roper, a snarky double-amputee and suicide survivor who works with a ragtag collection of society's least-wanted, keeping the world safe from the chaotic whims of supernatural beasties. When Mishell isn't convention-hopping or going on wild research adventures, she lives in Los Angeles with her co-parent and two changelings.
For more information about Mishell, please visit her website or her Twitter.

Ausma Zehanat Khan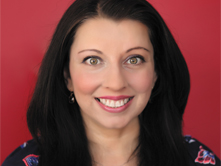 Ausma Zehanat Khan holds a Ph.D. in International Human Rights Law with a specialization in military intervention and war crimes in the Balkans. She is a former adjunct law professor and was Editor-in-Chief of Muslim Girl magazine, the first magazine targeted to young Muslim women, and is the award-winning author of both the Khorasan Archives (The Bloodprint, The Black Khan) and the Rachel Getty and Essa Khattak series (beginning with The Unquiet Dead). Originally from Canada, Khan now lives in Colorado with her husband.
For more information about Ausma, please visit her website or her Twitter.

Rebecca Roanhorse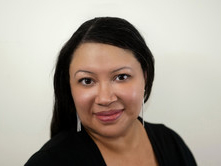 Rebecca Roanhorse is a speculative fiction writer, who has won both the Hugo Award and the Nebula Award and been a Sturgeon/Locus/WFA Award Finalist, for her short fiction Welcome to Your Authentic Indian Experience™. She has also won the 2018 Campbell Award for Best New SFF writer. Her debut novel Trail of Lightning, Book #1 in the Sixth World series (Saga Press), is available now. Book #2, Storm of Locusts, will follow in April 2019. She also has a middle grade novel coming in 2019 from Rick Riordan Presents, titled Race to the Sun. And in 2020, a Mesa Verde-inspired epic fantasy Between Earth and Sky (Saga Press). Her nonfiction can be found in Invisible 3: Essays and Poems on Representation in SF/F, Strange Horizons, Uncanny Magazine and How I Resist: Activism and Hope for a New Generation (Macmillan). She lives in Northern New Mexico with her husband, daughter, and pug.
For more information about Rebecca, please visit her website or her Twitter.

Dr. Suzanne Scott
Suzanne Scott is an Assistant Professor in the Radio-Television-Film department at the University of Texas at Austin. Her current book project, Fake Geek Girls: Fandom, Gender, and the Convergence Culture Industry (forthcoming from NYU Press, 2019) considers the gendered tensions underpinning the media industry's embrace of fans as demographic tastemakers, professionals, and promotional partners within convergence culture. Surveying the politics of participation within digitally mediated fan cultures, this project addresses the "mainstreaming" of fan and geek culture over the past decade, how media industries have privileged an androcentric conception of the fan, and the marginalizing effect this has had on female fans. She is also the co-editor of The Routledge Companion to Media Fandom (2018). Her scholarly work has appeared in the journals Transformative Works and Cultures, Cinema Journal, New Media & Society, Participations, Feminist Media Histories, and Critical Studies in Media Communication as well as numerous anthologies, including Fandom: Identities and Communities in a Mediated World (2nd Edition), How to Watch Television, The Participatory Culture Handbook, and Cylons in America: Critical Studies in Battlestar Galactica.
For more information about Suzanne, please visit the University of Texas Radio-Television-Film department website or her Twitter.

For more information about our inaugural Sirens Studio guest of honor, Roshani Chokshi, please visit our Sirens Studio page.