In 2018, Sirens welcomes Leigh Bardugo, Zen Cho, Kameron Hurley, and Anna-Marie McLemore as our guests of honor. Each of our guests has written powerfully and sometimes dangerously about, respectively, hauntings, revolutionaries, lovers, and women who work magic, and we invite you to explore
their work
before Sirens.

Leigh Bardugo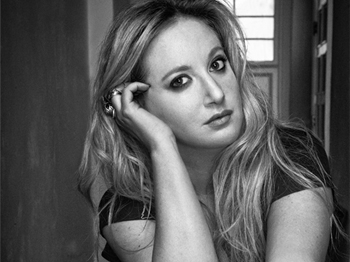 Leigh Bardugo is a #1 New York Times bestselling author of fantasy novels and the creator of the Grishaverse. With over one million copies sold, her Grishaverse spans the Shadow and Bone Trilogy, the Six of Crows Duology, and The Language of Thorns—with more to come. Her short stories can be found in multiple anthologies, including The Best of Tor.com and the Best American Science Fiction & Fantasy. Her other works include Wonder Woman: Warbringer, and the forthcoming Ninth House. Leigh was born in Jerusalem, grew up in Southern California, graduated from Yale University, and has worked in advertising, journalism, and even makeup and special effects. These days, she lives and writes in Los Angeles, where she can occasionally be heard singing with her band.
For more information about Leigh, please visit her website or Twitter.

Zen Cho
Zen Cho was born and raised in Malaysia, and lives in the United Kingdom. Her short fiction has been nominated for the Selangor Young Talent Awards and the Pushcart Prize, honor-listed for the Carl Brandon Society Awards, and translated into French, Spanish, Italian and Finnish. Cho was a 2013 nominee for the Campbell Award for Best New Writer, joint winner of the Crawford Award for her short story collection Spirits Abroad (Buku Fixi, 2014) and winner of the British Fantasy Award for Best Newcomer for her debut historical fantasy novel Sorcerer to the Crown (Ace/Macmillan, 2015). Sorcerer to the Crown was also a Locus Awards finalist for Best First Novel, RT Reviewers' Choice Awards nominee for Best Fantasy Novel and official nominee for the ALA/YALSA Alex Awards, as well as being longlisted for the British Science Fiction Association Awards and the Tiptree Award. Sorcerer to the Crown appeared in Best Books of 2015 lists from Library Journal, ALA, Barnes & Noble, NPR, io9, Tor.com, BookRiot and the Seattle Times, and was selected for the 2017 Amelia Bloomer List of notable feminist literature for young people.
Cho is the editor of anthology Cyberpunk: Malaysia (Buku Fixi, 2015), a Popular-The Star Readers' Choice Awards 2016 finalist. She was a juror for the Speculative Literature Foundation 2014 Diverse Writers and Diverse Worlds grants and has served on the Board of non-profit Con or Bust. She has appeared at festivals and conventions in Malaysia, USA, UK, the Netherlands and Finland, and co-organized UK convention Nine Worlds Geekfest's first Race & Culture programming track. Cho has spoken on feminism and social justice in genre on Minnesota Public Radio News, BBC Radio 4 and Al Jazeera's online daily TV show The Stream.
For more information about Zen, please visit her website or Twitter.

Kameron Hurley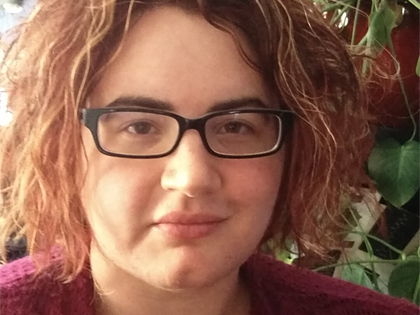 Kameron Hurley is an award-winning author and advertising copywriter. Hurley grew up in Washington State, and has lived in Fairbanks, Alaska; Durban, South Africa; and Chicago. She has a degree in historical studies from the University of Alaska and a Master's in History from the University of Kwa-Zulu Natal, specializing in the history of South African resistance movements.
Hurley is the author of the nonfiction collection The Geek Feminist Revolution, which contains her essay on the history of women in conflict "We Have Always Fought," which was the first article to ever win a Hugo Award. It was also nominated for Best Non-Fiction work by the British Fantasy Society. Her nonfiction has appeared in numerous online venues, including The Atlantic, Bitch Magazine, Huffington Post, The Village Voice, LA Weekly, and Entertainment Weekly, and she writes a regular column for Locus Magazine. Hurley's space opera, The Stars are Legion, was published by Simon and Schuster's Saga imprint in February 2017. Her epic fantasy series, the Worldbreaker Saga, is comprised of the novels The Mirror Empire, Empire Ascendant, and The Broken Heavens (forthcoming in January 2018). Additionally, her first series, The God's War Trilogy, which includes the books God's War, Infidel, and Rapture, earned her the Sydney J. Bounds Award for Best Newcomer and the Kitschy Award for Best Debut Novel. Hurley's short fiction has appeared in magazines such as Popular Science Magazine, Lightspeed, Vice Magazine's Terraform, EscapePod, and Strange Horizons.
Hurley has won two Hugo Awards and a Locus, and been a finalist for the Arthur C. Clarke Award, Nebula Award, and the BSFA Award for Best Novel. Her work has also been included on the Tiptree Award Honor List and been nominated for the Gemmell Morningstar Award. In addition to her writing, Hurley has been a Stollee guest lecturer at Buena Vista University and taught copywriting at the School of Advertising Art. Hurley currently lives in Ohio, where she's cultivating an urban homestead.
For more information about Kameron, please visit her website or Twitter.

Anna-Marie McLemore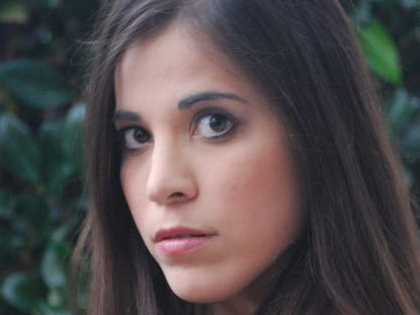 Anna-Marie McLemore is the Mexican-American author of The Weight of Feathers, a 2016 William C. Morris YA Debut Award Finalist; 2017 Stonewall Honor Book When the Moon Was Ours, which was longlisted for the National Book Award in Young People's Literature and won the 2016 James Tiptree, Jr. Award; and Wild Beauty, a fairy tale of queer Latina girls and enchanted, murderous gardens. Blanca & Roja, a magical realism reimagining of Snow-White & Rose-Red meets Swan Lake, is forthcoming in 2018.
McLemore's historical short stories are forthcoming in the anthologies All Out, The Radical Element: Twelve Stories of Daredevils, Debutantes & Other Dauntless Girls, and Toil and Trouble. Her shorter work has previously been featured in The Portland Review, CRATE Literary Magazine's "cratelit," and Camera Obscura's Bridge the Gap Gallery, and by the Huntington-USC Institute on California and the West.
For more information about Anna-Marie, please visit her website or Twitter.