If you'd like to extend your Sirens experience, we hope you'll join us for the Sirens Studio! While Sirens is terrific, it can be hectic: so many people to see, so many conversations to have, not nearly enough time to grab a seat by the fire and just read. Sirens Studio, however, gives you both what you love about Sirens and that down time that we all need: small-group workshop intensives led by exceptional faculty in the morning; flexible time to read, write, or relax in the afternoon; and both a faculty reception and a film screening at night.
The 2018 Studio faculty biographies are below, and while the workshop topics and schedule for the Sirens Studio won't be available until 2018, buying your ticket now will reserve your space with these exceptional faculty. Tickets are available to registered Sirens attendees, and include access to the Studio's workshop intensives, the afternoon quiet and discussion rooms, the evening film screening, morning smoothies, and new in 2018, a Studio attendees-only faculty reception. The Sirens Shuttle will be available on the evening of Monday, October 22, to facilitate Sirens Studio attendees' transportation to the Park Hyatt in Beaver Creek. In order to keep the experience conversational and somewhat intimate, we are limiting the number of Sirens Studio tickets to 65. If you have any questions or concerns, please write to us at (help at sirensconference.org).
Dates: Tuesday, October 23, 2018, and Wednesday, October 24, 2018
Time: 7:00 a.m. to 10:00 p.m. on Tuesday (and until 5:00 p.m. on Wednesday)
Ticket Price: $100
You may purchase tickets here.

Studio Faculty
Reading Intensive Faculty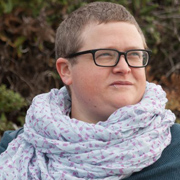 s.e. smith is a Northern California-based writer and journalist who has appeared in
Bitch Magazine
,
Rolling Stone
,
Vice
,
Teen Vogue
,
Rewire
,
Esquire
,
The Guardian
,
Pacific Standard
, and many other fine publications, in addition to several anthologies, including
The Feminist Utopia Project
and the upcoming
(Don't) Call Me Crazy
(Algonquin Young Readers, Fall 2018). smith's work focuses on an intersectional social justice-based approach to exploring social issues, with a particular interest not just in diversity and representation, but in those acting as creators, editors, and gatekeepers of media and pop culture.
For more information about s.e., please visit their website or Twitter.
Writing Intensive Faculty
Career Development Intensive Faculty