Critical Sirens Update
Due to delays in the renovation of the Hotel Talisa in Vail, Sirens is moving to the Park Hyatt in Beaver Creek for our 2017 conference. Attendees will need to make new hotel reservations at the Park Hyatt as soon as possible. Please click here for reservations and other information about this relocation.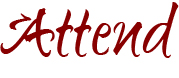 Register

Sirens is sold out for 2017. Occasionally, an attendee may offer their registration for sale; we will post any information that we have on available registrations on our Twitter account.
Registrations for Sirens include access to all of our conference programming and events, including the keynote addresses by our guests of honor (and accompanying meals or receptions), as well as a conference t-shirt featuring our 2017 logo. Please note, however, that Sirens Studio, the Sirens Supper, and the Sirens Shuttle all require purchasing an additional ticket.
If you'd like to access your registration confirmation or make a donation, you're welcome to do so.


Prices
Sirens registration prices:
November 1, 2016 through December 31, 2016:
January 1, 2017 through March 30, 2017:
March 31, 2017 through July 9, 2017:
July 10, 2017 through September 23, 2017:
Sirens ticket prices:
*If you purchase both a Sirens Studio ticket and
a Sirens Supper ticket, a $10 discount will apply.

Registration Policies
Please also note that all registration purchases are non-refundable, though they are transferrable.
All Sirens attendees must be 18 years old by October 26, 2017. All registration and ticket payments must be made within 30 days following registration or by September 23, 2017, whichever is earlier; if we have not received your payment by that time, we will delete your unpaid registration or tickets.

Gift Certificates
Sirens is pleased to offer a gift certificate option so that benefactors may help friends and family attend Sirens. Gift certificates may be purchased in any amount, and may be given anonymously if you wish; these gift certificates may be used only for Sirens registrations and tickets in 2017.
As with all Sirens registrations purchases, gift certificate purchases are non-refundable, but a gift certificate recipient may choose to transfer the gift certificate (or its registration or tickets) either prior to or following purchase. Please note that gift certificate recipients must be at least 18 years old as of October 26, 2017, to attend Sirens.


Transfers
At this point, our online registration system is closed, and we are unable to process registration or ticket transfers electronically. Instead, anyone seeking to transfer their registration must authorize us to complete the transfer on site using our transfer authorization form.
To transfer your registration, you must first find a buyer (though you may choose to transfer your registration as a gift as well). If you would like to Tweet the availability of your registration to us @sirens_con, we are happy to retweet, and you may also post a notice on the conference Facebook. Once you have a buyer (or a gift recipient), please download our transfer authorization form, complete the form including the notarization, and send it to your buyer. This form authorizes Sirens to allow your buyer to attend the conference in your place. The buyer must then present the transfer authorization form at the Sirens registration desk and we will provide the buyer with your registration packet and a new badge.
If you have any questions or concerns, please email us at (registration at sirensconference.org).
Sirens Transfer Authorization Form


You will need Adobe Reader to view these files. If you do not have it, please use this button to access the free download.
Get Adobe Reader