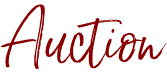 At Sirens, we're committed to keeping the cost of attending as low as possible for all attendees. Our registrations are actually priced below the cost of providing an attendee with the event space, food and beverage, registration packet, and other amenities that are included as part of Sirens. We raise the difference through monetary donations, annual merchandise and bookstore sales, and an auction. These efforts raise thousands upon thousands of dollars that help Sirens provide everything from afternoon tea to program books to apples.
Each year, the Sirens community helps us assemble a terrific auction, filled with unique, valuable, and fun items of interest to fantasy literature readers. We have featured manuscript critiques, query help, original artwork, custom craftwork, Tuckerizations, signed books, advanced reader copies of books, jewelry, and more. As in the past, in 2018 our auction will include a buy-it-now component throughout the weekend, a silent component during our Reunion Ball, and a likely raucous live component during our Sunday breakfast.
In 2017, our auction raised enough funds to cover approximately 20% of Sirens's annual expenses. The sky's the limit, and the annual Sirens auction is a critical component of making Sirens possible.
We hope that you'll consider donating an item or two. If you'd like to—or you'd like some advice on what might be a helpful auction donation—please write us at (donate at sirensconference.org).