Due to COVID-19, we cannot hold Sirens safely in 2020. For the health and wellbeing of the Sirens community, we are postponing our 2020 Sirens to October 21-24, 2021.
For those who wish to reconnect with the Sirens community or who want to see what Sirens is all about, we will be offering Sirens at Home this year! Click here for more information about our free online offerings, including expert panels, book discussions, and community gatherings, which will take place October 22–25, 2020.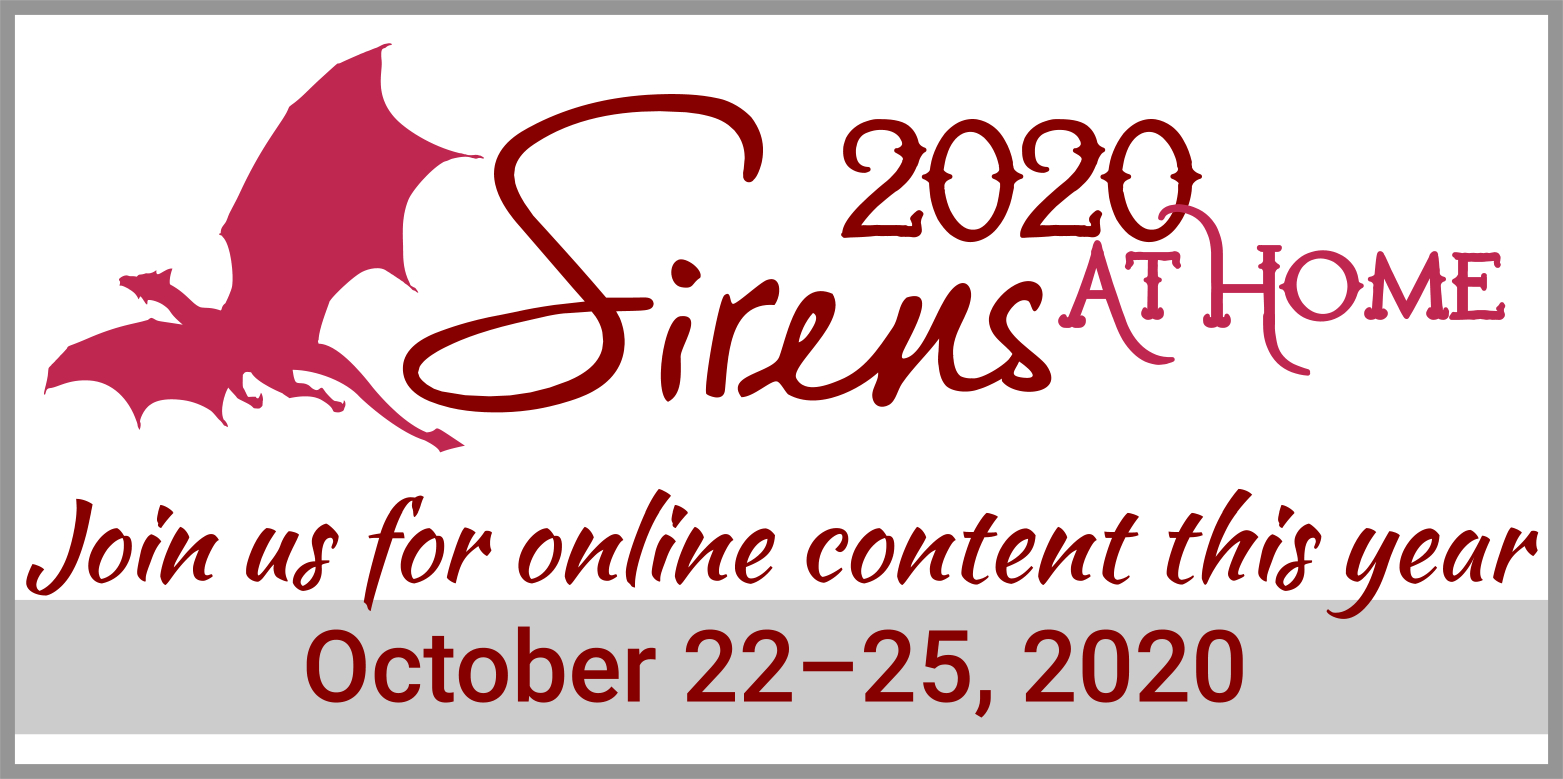 Sirens is a conference unlike any you've ever known.
We are dedicated to discussing and celebrating the remarkable work of women and nonbinary people in fantasy literature.
We are committed to the fundamental premise that every voice—every reader, every scholar, every librarian or educator or publishing professional or author—has valid, valuable thoughts to share.
We are committed to including people with diverse perspectives, experiences, and identities in our conversations and community.
We are as smart as a scholarly conference, as passionate as a fan convention, and as ambitious as a networking weekend, with just a bit of the respite of a personal retreat.
Like so many of you, we dream big and bold and bright.
In 2021, we will present our twelfth year of Sirens, and we hope that you'll be a part of it! Our theme will be villains—specifically the intersections of gender, ambition, and power, and what it means for women and nonbinary people to live in defiance of stereotypes.
Our 2021 guests of honor are brilliant, each with incisive, thoughtful achievements in their fields: Dr. Kinitra D. Brooks, Rin Chupeco, Sarah Gailey, and Fonda Lee, and for the Sirens Studio, Joamette Gil. As we delve into gender and villainy—in addition to a thousand other topics related to gender and fantasy literature—we think you'll find our guests and their work critical to your conversations.
So please, explore our website, tackle our reading challenge, consider proposing a presentation, and join us in Denver in October!