Due to COVID-19, we are postponing our 2020 Sirens to October 21-24, 2021. Accepted presenters for 2020 will have the opportunity to present in 2021. We will also reopen programming proposal submissions in the spring of 2021.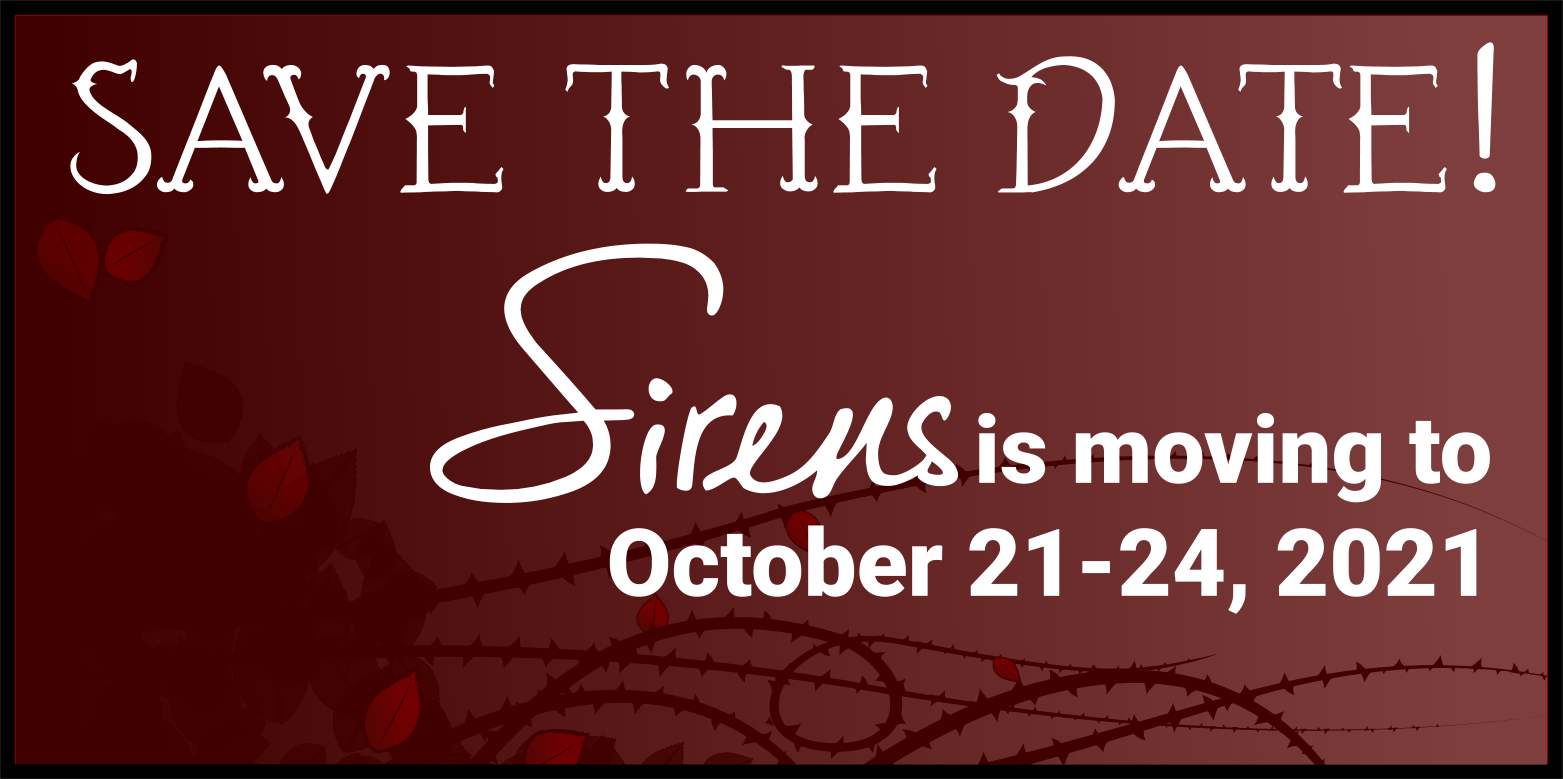 Sirens is, at its heart, a series of conversations. And each year, the vanguard of those conversations are the brave and brilliant individuals—readers, scholars, librarians, educators, publishing professionals, authors, and more—who share their thoughts and wisdom as part of our programming.
Unlike many conferences, Sirens does not assemble its own programming. Instead, we invite our attendees—all of our attendees, regardless of vocation, level of experience, or years at Sirens—to propose the papers, lectures, panels, roundtable discussions, workshops, and afternoon classes that make up our programming.
To propose programming, Sirens attendees prepare abstracts: most often, summaries of the topic, including research, arguments, and conclusions, but in some cases, lesson plans or detailed discussion questions. Our independent vetting board then reviews those proposals and makes selections for the Sirens programming schedule. If your proposal is selected, you'll present your topic at Sirens.
We hope you'll remember that Sirens is deliberately interdisciplinary in its approach. At Sirens, readers present alongside librarians, educators and booksellers collaborate on course curriculum, and authors learn from scholars. We think that our method of programming selection highlights the importance of this interdisciplinary discussion and helps ensure that our programming represents the true breadth of diverse perspectives, experiences, and identities of the Sirens community.
The Sirens online proposals system is closed for the 2020 conference. Thank you to everyone who made a proposal! The vetting board will provide decisions by June 15; if you have any questions, please write to (programming at sirensconference.org).