As many of you know, the Hotel Talisa—this year's Sirens location—has been undergoing a top-to-bottom renovation as part of its transformation into a Starwood Luxury Collection hotel. This renovation was supposed to be finished in December 2016, but unfortunately, is still underway—and as we recently discovered, will not be finished in time for the Hotel Talisa to host Sirens this year.
Sirens is moving to the Park Hyatt in Beaver Creek for our 2017 conference. Sirens will still take place October 26–29 (with the Sirens Studio on October 24–25) and the conference and programming schedules will remain virtually the same as well.
As part of this relocation, attendees must make new guest room reservations with the Park Hyatt at soon as possible. Please click here for information on how to do so.
As always, our foremost concern is to provide attendees with the best, most organized, most well-run conference that we can, and we are currently planning a stellar experience for you in our new hotel. Please read on for more information about this move. If you have any questions or concerns, please email us at (help at sirensconference.org). We want to make this move as seamless as possible for everyone.
Park Hyatt - New Hotel Reservations Required - Allegria Spa - Air and Ground Transportation - Driving Directions - Conference Food and Beverage - Programming - Thank You! - Questions or Concerns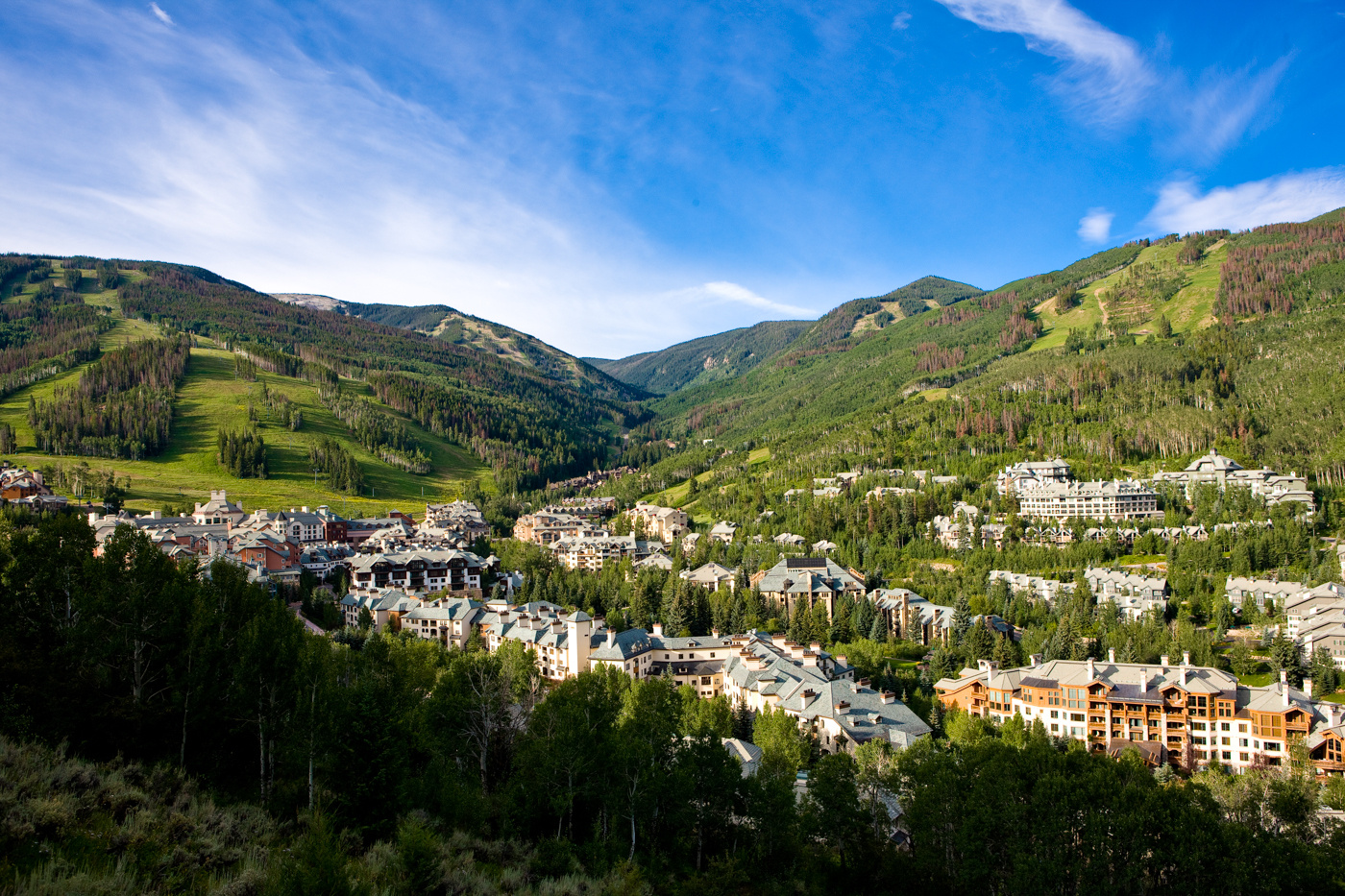 PARK HYATT IN BEAVER CREEK
The mountain village of Beaver Creek is just ten miles down the road from Vail. Like Vail, it's a quaint, pedestrian-friendly mountain town. Like Vail, it has a number of shops and restaurants within walking distance of the Sirens hotel—and more within the range of its free bus system. Like Vail, we think you'll find it welcoming and cozy. And if you're already thinking about altitude, Beaver Creek is the same altitude as Vail.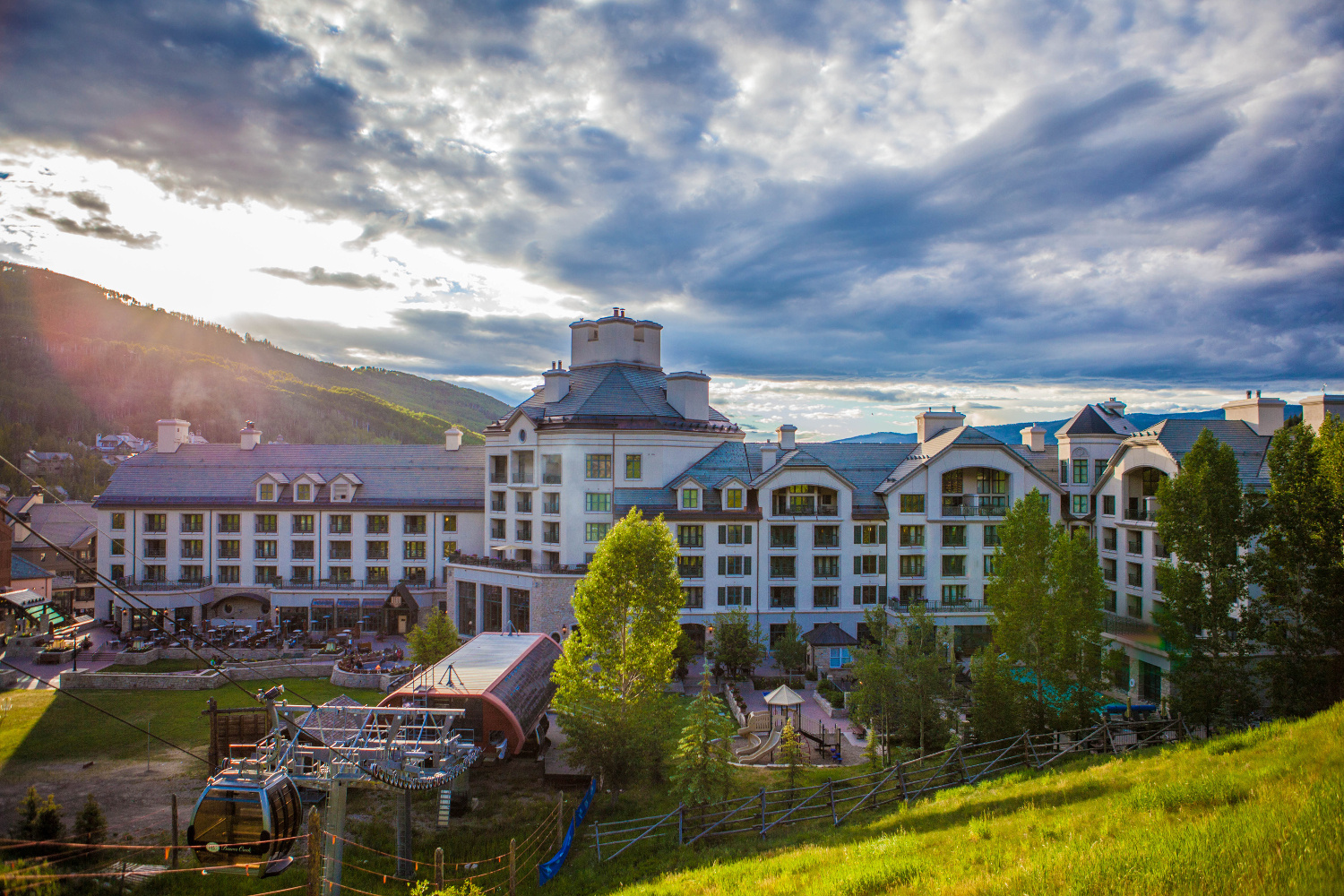 The Park Hyatt in Beaver Creek features a stunning lobby, full of comfy seats and giant windows that look at the Rocky Mountains in the hotel's backyard. The other side of the hotel opens to Beaver Creek's plaza, with restaurants and shops only a couple minutes' walk away. The hotel's guest rooms are spacious, the spa world class, the heated pool and five hot tubs luxurious, and the exercise facilities extensive. For Sirens itself, we'll have the hotel's conference center all to ourselves. And as for the free evening s'mores, well, we hope you'll join us by the bonfire.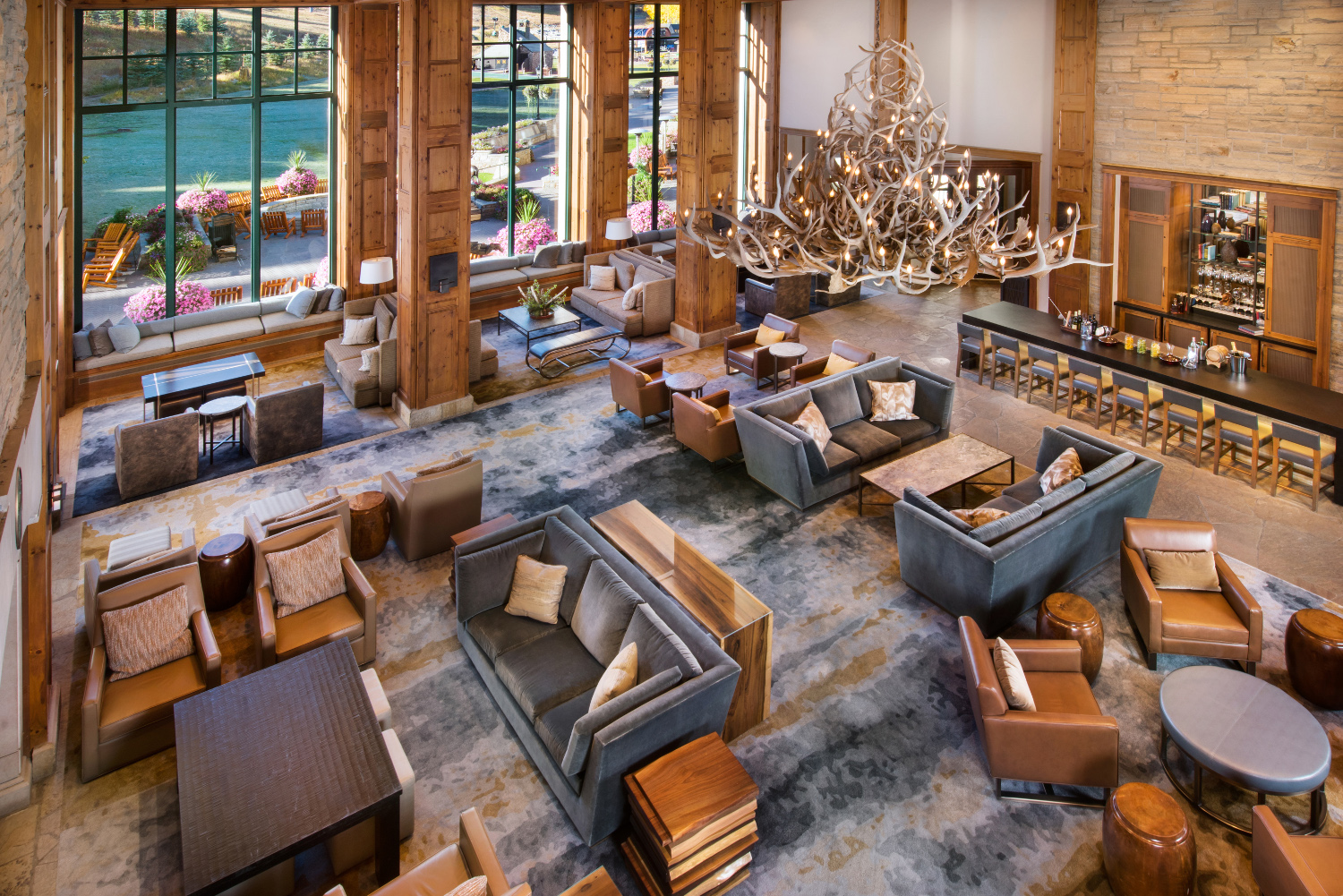 If you know us, you know that we like to make the announcement for the location of the following year's Sirens at the end of this year's conference. But we also find ourselves in extraordinary circumstances, so please know that, after an extensive research and bidding process earlier this year, we chose the Park Hyatt in Beaver Creek as the location for Sirens in 2018. If you're looking for a silver lining—besides the five hot tubs, that is—please know that this hotel will work so well for Sirens that we'd chosen it, even when we had all the options in the world.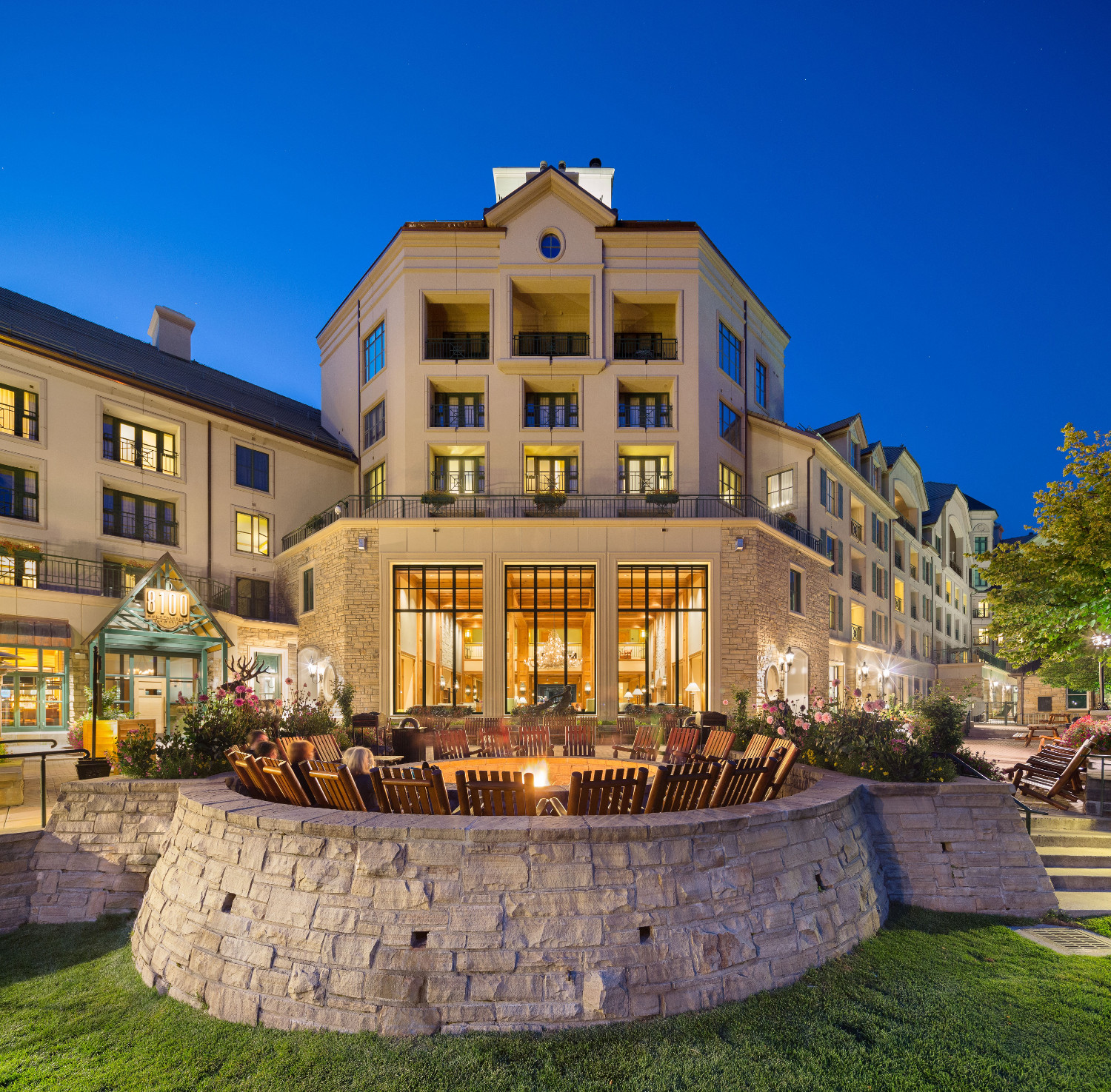 NEW HOTEL RESERVATIONS REQUIRED
Attendees must make new hotel reservations at the Park Hyatt as soon as possible. Due to credit card security protocols, the Hotel Talisa cannot simply transfer attendees' reservations to the new hotel.
To make a reservation at the Park Hyatt at the Sirens discounted rate, please follow this link or telephone the resort at (970) 949-1234 and give them the following group code: Sirens Narrate Conferences. The Park Hyatt is currently holding a block of guest rooms for Sirens attendees, but will release that block on October 5, 2017.
The room rates at the Park Hyatt are exactly the same as the room rates at the Hotel Talisa, though you'll find that they're structured a bit differently. The Hotel Talisa offered Sirens a $139 rate for 1–2 people and a $154 rate for 3–4 people; all rooms were also subject to a nightly $15 resort fee that covered amenities like WiFi, the exercise facilities, and so forth (to total $154 and $169 respectively). The Park Hyatt has waived its resort fee, normally $25/night, so that it can offer you room rates equal to the room rates plus the resort fee at the Hotel Talisa. At the Park Hyatt, the 1–2 person rate is $154 and the 3–4 person rate is $169. Room rates are subject to tax, currently at 10.71%.
Just like at the Hotel Talisa, these discounted rates are good starting the night of Friday, October 20, 2017, until the night of Wednesday, November 1, 2017. Also, just like at the Hotel Talisa, deluxe rooms and suites are available at a higher (but still discounted) rate.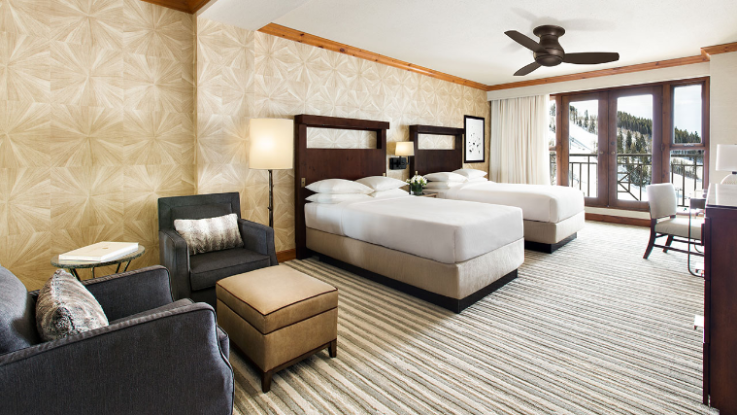 The Park Hyatt's amenities include WiFi, nightly s'mores by the bonfire, plush bathrobes, in-room humidifiers, and access to an extensive exercise facility (including an outdoor heated pool and five hot tubs), a hotel library, and a game room. The Park Hyatt is offering Sirens attendees discounted valet parking for $10/night (self-parking is not available at the hotel). Beaver Creek offers a free in-town shuttle and the nearby city of Avon runs a free bus service that includes Beaver Creek.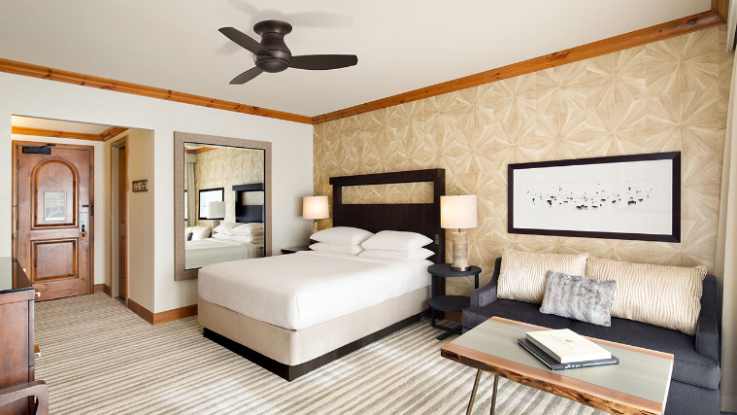 If you're seeking roommates, you are welcome to Tweet us @sirens_con so we can retweet your request, and you're welcome to post on our Facebook page as well. Should you encounter any difficulties whatsoever in making your reservation, please contact us at (help at sirensconference.org) so that we may assist you.
Attendees do not need to cancel their reservations at the Hotel Talisa; we have taken care of that. If, however, you find that the Hotel Talisa charges your credit card for anything, please let us know; we're happy to help.
ALLEGRIA SPA
Allegria Spa, located in the Park Hyatt in Beaver Creek, offers a truly world-class experience—according to USAToday and Condé Nast Traveler, though we also took the time earlier this year to verify their recommendation. The spa boasts the usual selection of services, from hair and nails to facials and body wraps to massages, and offers some unusual options as well, such as both Thai (performed clothed on a mat) and Ashiatsu (barefoot) massage. Perhaps the most notable feature of Allegria Spa is its Aqua Sanitas (healing water) ritual: Based on the ancient Roman baths, Aqua Sanitas is a self-guided water ritual that alternates hot and cold pools and showers, to end in a relaxation room with heated lounges. (A bathing suit is required for Aqua Sanitas ritual.) Access to Aqua Sanitas is complimentary with any spa treatment or $21 for guests of the Park Hyatt.
If you visit the spa, please let them know that you're with Sirens. Our attendees will receive a 20% discount on all treatments of 50 minutes or more.
AIR AND GROUND TRANSPORTATION
As the dates of Sirens will remain the same, attendees do not need to change their flights to Colorado for Sirens. Further, our Sirens Shuttle will still leave Denver International Airport at the same times on the Monday, Wednesday, and Thursday of Sirens. For the return trip to Denver International Airport on Sunday, we will run two shuttles—and one will leave slightly earlier than previously planned, so that those of you with mid-afternoon flights will still arrive back at the airport on time. We will email all shuttle riders in October regarding their Sunday shuttle departure time.
DRIVING DIRECTIONS
Beaver Creek is just a few miles west of Vail, so it will take a few minutes longer to reach from the Denver area. Here is the hotel's address:
Park Hyatt at Beaver Creek
136 East Thomas Place
Beaver Creek, Colorado 81620
Here are driving directions:
From Denver International Airport and the east, follow directions to I-70 westbound. (To help orient you, the mountains are west!) Follow I-70 to exit 167 (Avon). Enter the roundabout and go to the left under the freeway. You will enter three more roundabouts as you travel through Avon: proceed straight through the first two and bear right out of the third onto Village Road. Proceed through the gate (simply let them know that you're staying at the Park Hyatt) and continue up the mountain. Turn left onto Offerson Road. Turn right onto East Thomas Place. The Park Hyatt will be in front of you.
From Eagle County Airport and the west, follow I-70 eastbound to exit 167 (Avon), and then follow the directions above.
One useful driving resource is the COTRIP site, which has updated information on road conditions and construction.
CONFERENCE FOOD AND BEVERAGE
Our banquet menus for Sirens will change. We are currently working with the Park Hyatt to finalize our new menus, and once we have, we will email them to all attendees. If you have already provided your dietary concerns to us earlier this summer, we still have them and we will be addressing your concerns with the Park Hyatt.
PROGRAMMING
Fortunately, we'll be able to keep the programming schedule virtually intact: the time and date of scheduled presentations will not change, nor will availability of audio-visual equipment. (A few extra activities may have minor time or space adjustments.) We'll email presenters their new room locations later this month or early next.
THANK YOU!
If you've attended Sirens previously, we hope you already know how determined we are to provide the same level of customer service and the same meticulously planned conference that you've experienced with us in the past. If you haven't met us yet, we want you to know how deeply we regret that this is your introduction to Sirens—and that we are working hard to ensure that Sirens will be the same brilliant conference for the same brilliant community that it would have been if we'd planned to hold it in the Park Hyatt all along.
We want to thank all attendees so very much, in advance, for your patience and assistance as we tackle all the tasks necessary to move Sirens. Thank you, too, for your understanding and support. Despite all of this, we're so looking forward to welcoming you to Sirens in October!
QUESTIONS OR CONCERNS
If you have any questions or concerns about Sirens generally, but especially about our move to the Park Hyatt, we hope that you'll email us at (help at sirensconference.org).