By Kiini Ibura Salaam (@KiiniIbura)
I love sci fi with a soul, fantasy with a brain, reality that's a little bit skewed. My list is a mash up of sci fi, fantasy, and reality—all featuring situations where the world is atilt and the characters are somewhat dazed as they are trying to regain their footing in a shifting world.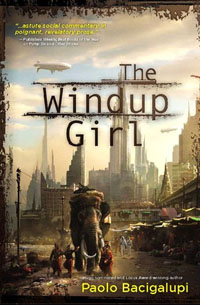 1. The Windup Girl, by Paolo Bacigalupi
Set in a dystopic future, this amazingly layered novel features vibrant memorable characters living in a fantastical sci fi world full of difficult situations where "right" and "wrong" are almost impossible to categorize. The book focuses on a seed hunter, looking for heirloom seeds in Southeast Asia for corporations who control food. In his quest, he comes across a Wind-Up Girl, a robot with a soul. Conceptually fascinating and extremely well-written, The Wind-Up Girl is an convincing meditation on the confluence of forces that destabilize reality and destroy lives. The imagery, characters, and plot provide rich fodder for conversation on the transformative nature of oppression. When the world as we know it has been destroyed, and the destructive forces whose greed caused the collapse of the world are continuing on their paths of dominance, survival trumps all.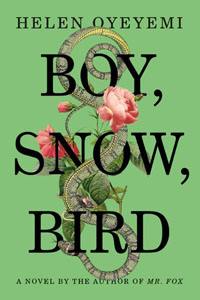 2. Boy, Snow, Bird by Helen Oyeyemi
Unique characters, stunning imagination, and a confident, clear vision makes Boy, Snow, Bird an engrossing read. Taking Snow White as a muse, Oyeyemi tells a multigenerational family story exploring identity and the relationships between women. Her creativity is boundless and her appetite for the strange and lightly sinister is insatiable. Despite my issues with some of the intentionality of tone with the writing, the strangeness of the story won me over. A full-on fiction experience that you can surrender to as it leads you through a bewildering maze of storytelling.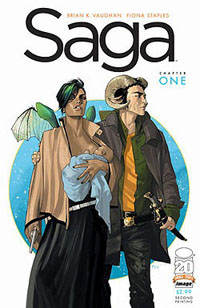 3. Saga, graphic novel series by Brian K Vaughn, illustrated by Fiona Staples
Gorgeous images, interplanetary travel, star crossed lovers, what's not to love. In the graphic novel series Saga, lovers from opposite sides of a war escape their respective armies to have a forbidden child. Chaos ensues, mercenaries follow, and along the way there is death, rescue, ghosts, and traveling trees. Fantasy and sci-fi mix in this intergenerational tale of love, history, family, war, and space travel. A cover-to-cover delight of story telling and visual imagery.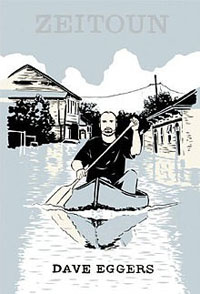 4. Zeitoun, by Dave Eggers, the story of an immigrant businessman who stayed behind in New Orleans after the levees broke is not fantasy or sci fi, but it may as well be. Fantasy draws from our world and this harrowing story shows what happens when reality splits in two. A heartbreaking tale of how a people abandoned, became hunted and imprisoned. The psychological wounds remain in the city (my home town). It was necessary reading for me.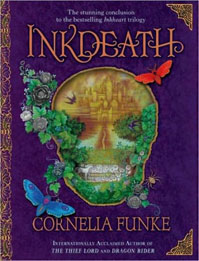 5. Inkdeath, final book in the Inkheart trilogy by Cornelia Funke
A fantastic fantasy world inside a book brings to life so many rich characters and images that thrill and delight. Don't be dissuaded if the first book does not fully deliver on its promise. With much of it set in our world, it provides just a taste of what's to come. Inkspell dives headlong into the world inside the book and Inkdeath brings the series to a spellbinding, satisfying, and moving conclusion.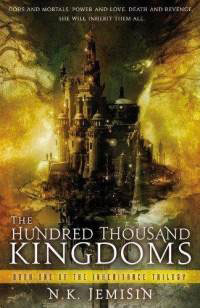 6. The Hundred Thousand Kingdoms by N.K. Jemisin
The author's fierce imagination fuels this smart, engrossing tale of gods, demons, and mortals in a fractured, complex world. The sense of place is physical, the communities are tightly drawn, and the conflicts and dangers are palpable. Fascinating relationships, multidimensional world, layered characters and connections, and relevant musings on humanity makes The Hundred Thousand Kingdoms a lucid, imaginative, intelligent read.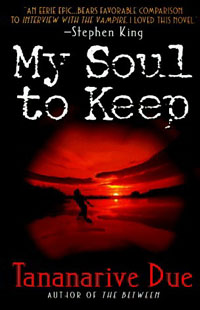 7. My Soul to Keep and The Living Blood by Tananrive Due
Immortals who can share their gift of blood—though it is taboo to do so—walk among everyday people and, in rare cases, infiltrate their lives. What happens when an immortal is called away from his mortal family, but he does not want to leave them in danger? This page-turner explores the clash between fantastical beings and everyday life—what would you do if the love of your life was not what you thought he was—was not even your species? One of those books you inhale and immediately want to know what happens next.
Kiini Ibura Salaam is a writer, painter, and traveler from New Orleans, Louisiana. Her work encompasses speculative fiction, erotica, creative nonfiction, and poetry. Kiini's writing is rooted in eroticism, speculative events and worlds, and women's perspectives. Her speculative fiction has been included in publications such as Dark Matter, Mojo: Conjure Stories, Dark Eros, FEMSPEC, Ideomancer.com, infinitematrix.com, and PodCastle.org. Her first short fiction collection, Ancient, Ancient, was co-winner of the James Tiptree, Jr. Award in 2012; a collection titled When the World Wounds will be released in 2016. Kiini's creative nonfiction speaks to her two passions: the freedom of women and the freedom of the creative spirit. In essays about date rape, sexual harassment, and the power of the word "no," Kiini explores the complex layers of societal norms that negatively impact women's lives. These essays have been published in Essence, Ms., and Colonize This! Her creative nonfiction has been included in college curricula in the areas of women's studies, anthropology, history, and English. For the past ten years, Kiini has written the KIS.list, an e-column that explores the writing life and encourages readers to fulfill their dreams. She works as an editor and copyeditor in New York.