In this issue:
GUEST OF HONOR: KAMERON HURLEY
We're interviewing each of our 2018 Guests of Honor about their inspirations, influences, and craft, as well as the role of women in fantasy literature, as befits their corresponding reunion theme.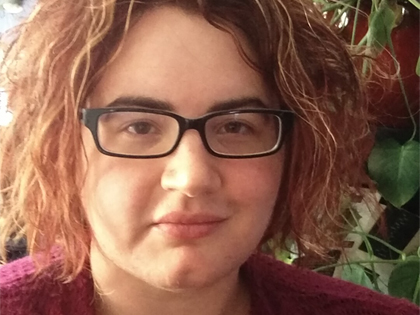 Our incredible interview with Kameron Hurley covered everything from ambitious worldbuilding to personal history, creative versus promotional energy, the writerly life, what revolution looks like for her, and World of Warcraft: "I enjoy playing a defensive character, known as a tank, who can endure an incredible amount of damage and whose role in a multiplayer instance is to protect the rest of the party … This is the same mindset I've taken to approaching my writing life. The rejections, the failures, are all hits. I'm a tank. My purpose is to endure until the end."
Our feature on Kameron also includes Manda Lewis's review of The Stars Are Legion (in which she called the book "pungent"), our Book Friends feature which suggests books we feel would complement Kameron's rich body of work, and a revolutionary book list curated by Kameron herself!
ACCEPTED PROGRAMMING
Quills at the ready! Check out our Accepted Programming page for the full lineup of this year's topics, summaries, and presenter biographies. In one of our richest years of programming yet, our presenters will examine everything from found families to distressing damsels, counterpart cultures to writing as self-care, and so much more—all in the form of papers, roundtables, panels, workshops, and afternoon classes. Thank you, presenters!
All presentations are available for sponsorship at $35 per presentation. You might choose to sponsor a friend, select a topic that speaks to you, or support an underrepresented voice.
We will include your name next to your chosen topic in the program book, provided we receive your donation by August 15. Thank you for your support of programming at Sirens!
SIRENS SUPPORT
For other ways to support Sirens, we accept monetary donations of any amount, as well as items or services for our auction. Please visit this post to learn more about how we use your support to help keep the price of Sirens as low as possible.
WHERE ARE THEY NOW: GUESTS OF HONOR
To celebrate our conference theme of reunion, we continue to reflect on past conferences and check in with our past Guests of Honor to see what they've been up to these days. In 2011, our theme was monsters, and our Guests of Honor were Justine Larbalestier, Nnedi Okorafor, and Laini Taylor. Read the full post.
REGISTRATION AND TICKETS UPDATE
We currently only have 6 tickets remaining for the Sirens Studio. If you'd like to register or purchase a ticket, we recommend you do it soon!
HOTEL
Before you know it, Sirens will be just around the corner, and we strongly recommend you book your hotel room at the Park Hyatt at Beaver Creek as soon as possible. Please click here for reservations information. If you're looking for a roommate, please tweet at us @sirens_con and watch our Twitter account for other attendees also looking!
BOOKS AND BREAKFAST
Sirens veterans know that we select a variety of popular, controversial, and just plain brilliant books related to our theme—and invite attendees to bring their breakfast on conference mornings and discuss them. View our 2018 selections, and check out our new spotlight on rebels and revolutionaries, Tomi Adeyemi's Children of Blood and Bone and Carmen Maria Machado's Her Body and Other Parties.
AMY'S BOOK CLUB
For this month's book club, Sirens co-founder Amy Tenbrink reads and reviews Kali Wallace's The Memory Trees, which she considers "one of the best examples of both a non-ghost hauntings book, but also a fantasy book where the magic and the impossible provide another avenue of exploration." More thoughts on the blog and on Goodreads.
READ ALONG WITH FAYE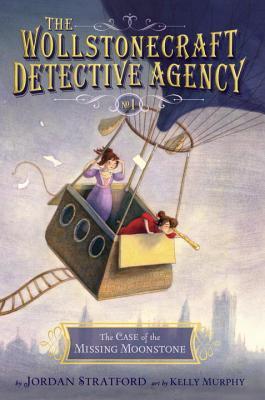 Communications Director Faye Bi reads the most delightful first Wollstonecraft Detective Agency book, The Case of the Missing Moonstone, as part of her 2018 Sirens Reading Challenge this month: "Freaking adorable. Positively charming. If these books were animals, they'd be big-eyed puppies, ones that I would want to snuggle forever." Read her full review on the blog and on Goodreads.
IN CASE YOU MISSED IT …
---
Questions? Concerns? Please email general queries to (help at sirensconference.org) and questions about programming to (programming at sirensconference.org).