In this issue:
INVERNESS HOTEL
In 2016, Sirens's hotel is again the Inverness Hotel and Conference Center, a Destination Hotels resort in south Denver. Everything Sirens will take place at the Inverness, from our pre-conference Sirens Studio and Sirens Supper to our programming, to our Ball of Enchantment, and to our Sunday breakfast and auction. For Sirens, the Inverness is where you want to be.
We strongly recommend making your reservations at the Inverness Hotel as soon as possible, both so that you have the best shot at reserving a room in our block and so, if you miss our block, you'll have the best chance to get a room off the waitlist. If you are running into issues with availability making reservations online, please call the hotel at (303) 799-5800, and if you still have trouble making a reservation, please email us at (help at sirensconference.org). Check out our latest hotel post for pictures, amenities, discounted rate information, and tips on finding a roommate.
TICKETS
Tickets for the Sirens Shuttle and Sirens Studio are still available. The Sirens Shuttle offers discounted group transportation to and from Denver International Airport, for you and any friends or family who'd like a ride too. The Sirens Studio, features two days of workshop intensives (for readers, writers, and professionals), discussion, networking opportunities, and flexible time for you to use however you wish. If you'd like to join us for some—or all—of these, tickers can be added to a registration until registration closes on September 17. Tickets for these events are unlikely to be available at the door.
BRING A FRIEND!
If you've already registered for Sirens, check your inboxes! Last week, we sent a promotional code to all registered attendees that entitles the user to a $10 discount. It can be used only once, and your friend needs to register between now and September 17, 2016. We can't wait to meet them!
SUPPORT SIRENS
At Sirens, we're committed to keeping the cost of attendance as low as possible for all attendees. Because of that commitment, we run an unusual budget structure: the costs of presenting Sirens far exceed our registration revenue. Each year, exceptionally kind individuals, many of them on our staff, cover approximately half that gap through thousands of dollars in donations, necessary to make a space that discusses and celebrates the remarkable women of fantasy literature real.
And you can help. Please click the links for more information:
Narrate Conferences, Inc., the presenting organization behind Sirens, is a 501(c)(3) charitable organization. Therefore, all donations to Sirens are eligible for tax deduction in accordance with U.S. law.
ATTENDING AUTHORS
If you are a published author attending Sirens, please let us know. We'd like to make sure we have your books available in our bookstore—and if you'd like, a place for you in our author signing time. Please send an email to Amy at (amy.tenbrink at sirensconference.org).
GUEST OF HONOR INTERVIEWS
We're interviewing our Sirens 2016 Guests of Honor about their inspirations, influences, and craft, to the role of women in fantasy literature as befits our 2016 focus on lovers and the role of love, intimacy, and sex. We can't wait for you to meet them this October!

From our interview with Kiini Ibura Salaam on what makes a Kiini heroine: "I love people who live boldly. I think we all have parts of us that want to be free. Those are the characters that fascinate me most as well—characters who have impact, who have strong identities, who are pushing against the forces that would control them."




From our interview with Renée Ahdieh on heroes and villains in her novels: "I tend to enjoy writing in spaces of moral grey. The world in which we live is really not as black and white as we'd like to believe it to be… Every choice—every experience—has risk and reward. And those risks/rewards are never as clear-cut as we wish they were."
Our interview with our third 2016 Guest of Honor, Laurie J. Marks is coming next month, so stay tuned!
BOOKS AND BREAKFAST
Each year, Sirens selects a variety of popular, controversial, and just plain brilliant books related to our theme—and invites attendees to bring their breakfast during the conference and have an informal conversation about those books. For 2016, we've kicked Books and Breakfast off early—so all of you have time to choose a couple books and read! This year, we've also launched a program to get these books into your hands prior to Sirens.
For extra motivation, we're giving away copies of each Books and Breakfast book—two each month! Congratulations to @strixbrevis on Twitter for winning July's Giveaway. Check out how you can win Joplin's Ghost and There Once Lived a Girl… in our post here.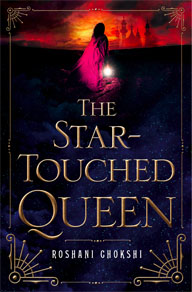 Sirens co-founder Hallie Tibbetts subs for Amy this month in Amy's Book Club! Check out her review of Roshani Chokshi's The Star-Touched Queen, on the blog and Goodreads, which she found to be a "lyrical story that incorporates Hindu myth into a romantic, lush read."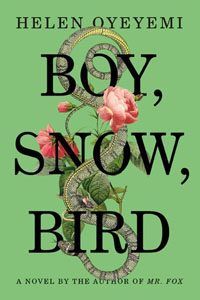 Read along with Faye as she completes the 2016 Sirens Reading Challenge! This month she read Helen Oyeyemi's Boy, Snow, Bird, which she loved for how it delved into the implications of racial passing if not for gender. Check out her review on the blog and Goodreads.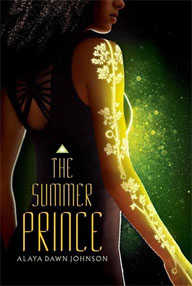 Kayla Shifrin discusses and critiques revolution, political symbols and YA heroines in Alaya Dawn Johnson's The Summer Prince. Check out her full review over on the blog.
---
Questions? Concerns? Please email general queries to (help at sirensconference.org) and questions about programming to (programming at sirensconference.org).