Sirens Newsletter—Volume 11, Issue 7: July 2019
This month:
Programming Announcements
We are thrilled to announce the titles of this year's accepted programming!
Click on the links to see what's in store: Papers and Lectures, Panels, Roundtables, Workshops, Afternoon Classes, and Combination Presentations.
If you would like to support Sirens, our presenters, and our programming, we invite you to sponsor a program at $35 per presentation. The deadline is August 15 for us to include your name in this year's program book with our profuse thanks!
Nia Davenport, A Master on Many Missions
We're in the full swing of summer break, which means teacher and author Nia Davenport has swapped out her red grading pens and lab equipment for character profiles and plot building. We chatted with her this month as part of our get to know your Sirens Studio faculty series. Read the interview here to find out more about how she manages multiple disciplines in her work and demands the same diversity from her fiction. Fittingly, Nia will be leading a workshop "The Danger of the Single Narrative" at the Studio this fall.
New Sirens Essays Tackle Female Relationships
Introduced last month, our Essay series is a welcome breeze of fresh discourse from our community to keep you cool through the summer while we patiently wait for October:
Your Sirens Community
If you've been following Amy's reading for even a little while then you probably know she's not a big fan of science fiction. But why? This month, Amy spells out her problems with the genre in general and how Vandana Singh's Ambiguity Machines and Other Stories made it to the super elite pile of Amy-approved sci-fi on the blog and Goodreads.
Our review squad has been reading—and loving—illustrated texts!
Lani Goto offers up a fantastic list of comic books with nary a spandex suit or punch in sight, including collective volumes of webcomics, standalone graphic novels, and a D&D-inspired fantasy.
Bethany Powell analyzes the first volume of Yoshiki Nakamura's Skip Beat series, a shojo manga starring a girl with multiple jobs struggling to make it in showbiz, and happens to have grudge-demon activated powers.
Books and Breakfast: Gender and Sexuality
Continuing our Books and Breakfast breakdown series, July focused on the two titles selected for bringing issues of gender and sexuality to the morning discussion tables: April Daniels's Dreadnought and K Arsenault Rivera's The Tiger's Daughter. Find out why we picked them, and why you should add them to your reading list here.
Hot-Hot-Hot New Books for July
Once again, we've rounded up a beautiful array of new titles in fantasy by women and nonbinary authors. Click here to look them over!
Erynn's Pick: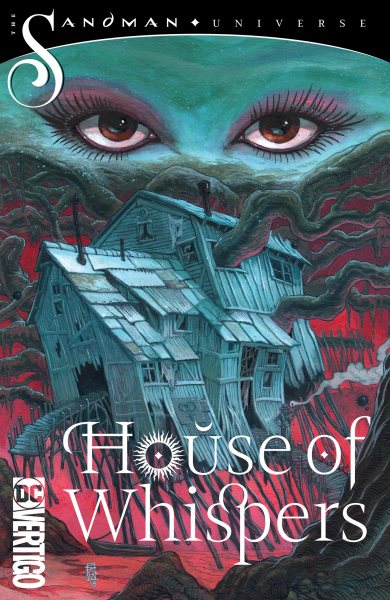 Though the issues of House of Whispers by former Sirens guest Nalo Hopkinson started coming out last fall, some people (me) may prefer to stock their shelves with a sleek volume edition. Part of a line of four stories chosen by Neil Gaiman to celebrate the 30th anniversary of his original Sandman Comics, House of Whispers is the sort of hybridized Afro-diasporan mythology that one expects from Nalo but set in the Sandman Universe. The tale starts when a Yoruba goddess, Erzulie, finds her otherworldly ship has veered off course and crashed into the Dreaming between the House of Mystery and the House of Secrets. Nalo's goddess needs to find her way home while simultaneously solving a strange soul sickness breaking out among her people in the mortal realm.
Faye's Pick: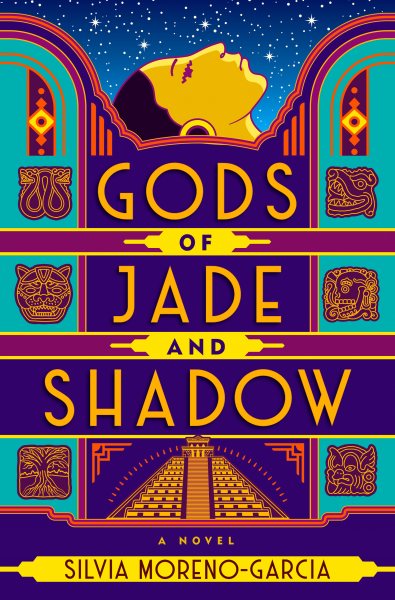 I have been impressed with Mexican Canadian writer Silvia Moreno-Garcia since reading her story collection This Strange Way of Dying from a years-ago Sirens Reading Challenge, and my reaction to hearing the premise of Gods of Jade and Shadow was instant obsession. Set during the Jazz Age in Mexico, it stars Casiopea, who opens a box while cleaning her wealthy grandfather's house and accidentally frees the Mayan god of death. With a humble protagonist, a bargain with a god, and an odyssey that'll take Casiopea from the Yucatan to Mexico City, this is bound to be an amazing blend of fantasy, fairytale, and Mexican folklore.
This newsletter is brought to you by:

---
Questions? Concerns? Please email general queries to (help at sirensconference.org) and questions about programming to (programming at sirensconference.org).