This month:
June has been a lot, hasn't it? We know our Sirens community is full of caring, conscientious people who want to make a difference, whether your activism happens on the streets, on the page, in the houses of legislature and justice, or in your own living room. Your voice and your heart are important, so we hope that you're taking care of yourself, too!
Black Lives Matter
One of the goals of Sirens is to make space for, and then actively amplify, marginalized voices. Our society is premised on structures and systems that relentlessly amalgamate power in the hands of white, heterosexual, cisgender, able-bodied men. We are committed to dismantling those structures and systems.
Always, but especially now as we decry yet more murders of Black people at the hands of police, we strongly recommend that you put speculative works by Black women, nonbinary, and trans folks at the top of your reading list—and this month we offered you 50 brilliant speculative works to get you started.
These 50 works are about Black people, Black communities, about Black people seeking the stars, accomplishing six impossible things before breakfast, and changing the world. They are about Black heartbreak, Black defiance, Black resoluteness, and Black hope. And we hope you'll buy these—and other works—from bookstores owned by Black people.
Pride Month
It's Pride Month! And we are celebrating with 150 queer speculative works by amazing women, nonbinary, and trans authors! The first 100 we've read and enthusiastically recommend; the last 50 we're excited to add to our TBR lists. And so, so many of these works don't just feature queer representation, but are unabashedly, wonderfully, gloriously queer af.
Some of these works speak of discovering yourself and all your magnificent facets. Some speak of finding your place in an unwelcoming world. Some are all swashbuckling pirates and furious dragons and defiant witches, who just happen to be gay or bi or demi or ace.
These 150 books are just a drop in the proverbial bucket of LGBTQIAP+ representation in speculative works. May one new TBR book lead you to another and then another. Keep reading, writing, and going. Happy Pride from all of us!
Registration and Programming
Our vetting board was hard at work this past month, selecting a slate of programming sure to dazzle, challenge, and delight! This year's panels, papers, workshops, and roundtables will celebrate so much of what we love about fantasy fiction, gender dynamics, and this year's theme of villains. We can't wait to explore these topics with you in October and see what conversations the programming generates.
Remember that if you've been accepted for programming, you must be registered by July 10! And that's super-convenient, because…
On July 11, the registration for Sirens 2020 will increase to $275! If you haven't registered yet, this is an excellent time to do so. Your registration gets you access to all programming, all keynotes, and a special T-Shirt featuring the Sirens 2020 logo. Visit our website to register!
Faculty Interviews
This month, we began introducing the incredibly talented people who will be running workshops during Sirens Studio. Each interview will help you get to know your Studio faculty a bit better, as well as previewing the material they'll present in their workshops.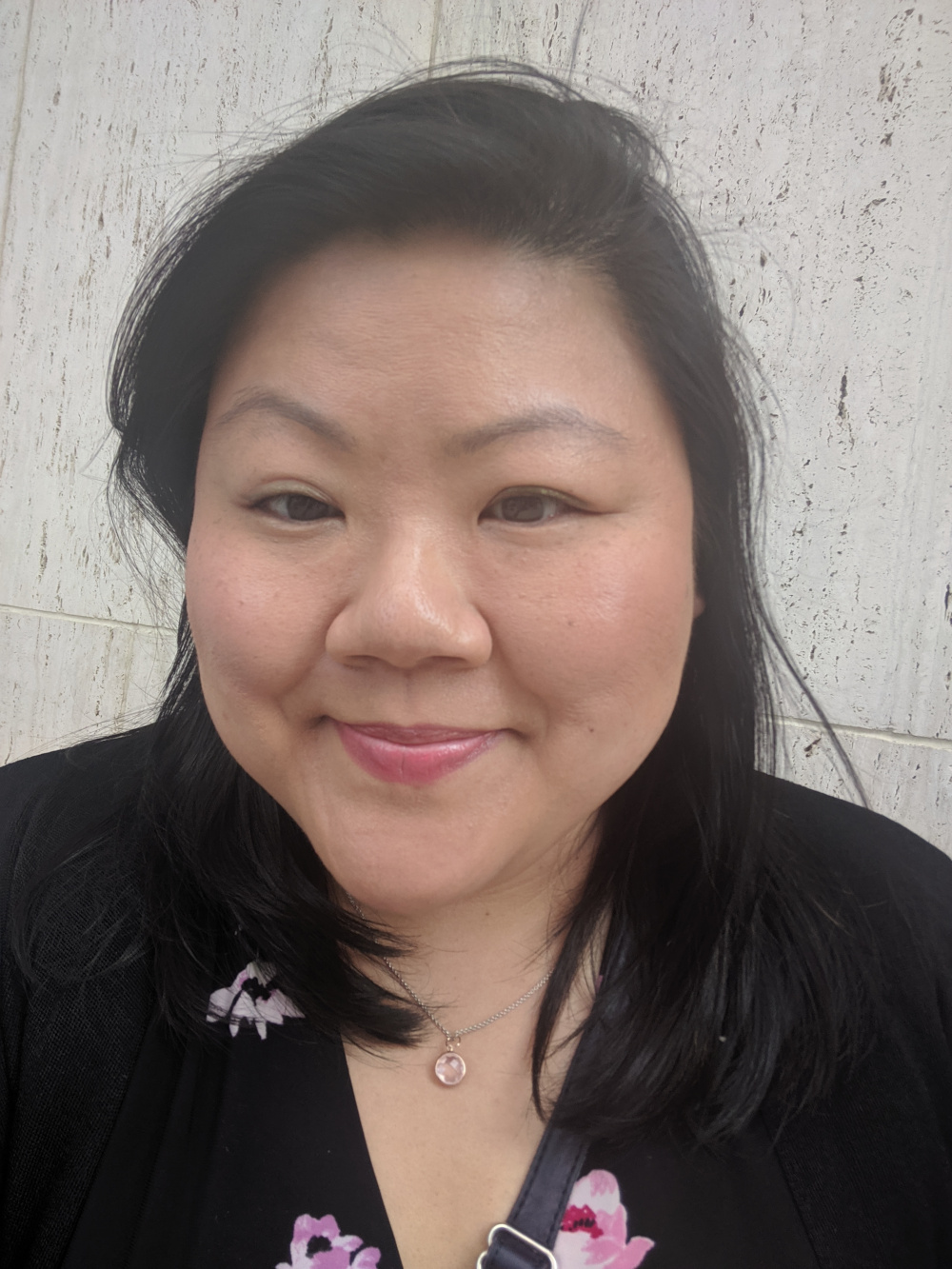 Jae Young
, a nonprofit lawyer who will be teaching the career development workshop "Working for Change: Can We Wear Capes in Real Life?",
answers questions about
advocating for immigrants and victims of domestic violence, avoiding burnout, escaping into fantasy fiction, and finding hope in adversity.
Anna-Marie McLemore
will be teaching "Finding Magic: Enchanting Characters and Their Worlds," a writing workshop on magical realism. In their
interview
, they discuss writing re-imagined fairy tales, coming out as nonbinary, and living louder and braver in real life and on the page.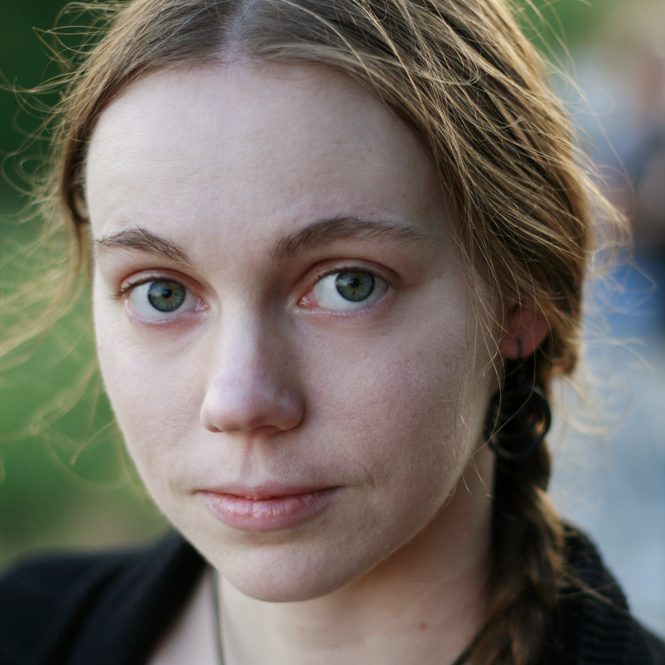 Casey Blair
, author and bookseller, talks about the books she loves to recommend, gives us some tea-pairings for her Tea Princess Chronicles, and previews her workshop which will help attendees "Yeet the Patriarchy."
Don't those workshops sound fantastic? There's still time to register for Studio, but spaces are going fast, so nab yours now!
Sirens Essays
Summertime means another round of amazing Sirens essays! We are delighted to share these brilliant minds exploring the fantasy genre in all its fabulousness and foibles.
In "Have You Seen Her? Looking for Shuri on the Pages of Her Comics Series", comedy and fiction writer Kaia Alderson examines the frequent absence of the title character in the Marvel trade paperback written by Reginald Hudlin and the 10-issue run of the standalone Shuri comic written by Nnedi Okorafor and Vita Ayala. "With a woman of African descent as the main writer penning the story, I expected a storyline that centered a heroine of African descent. Instead, it soon veered off into adventures where Shuri teamed up with other (mostly male) people and non-human lifeforms."

Author Ausma Zehanat Khan offers a deep dive into in Pakistani Pashtun culture and its influence on her writing in "Feminism, Patriarchy and Faith in The Khorasan Archives". "I decided that I would write a series that put women at the front and center of the Islamic tradition, a tradition they would then use to liberate themselves from oppression and to reclaim their personhood and dignity. In writing the series, I began with the minute and personal—my own background—then expanded to encompass the astonishing sweep of the Islamic civilization."
Sirens Chats
Connection is so important in trying times, and we have loved seeing your faces through virtual means when we can't be together in reality! Our next Sirens Zoom chat will be Friday, July 10 at 8 p.m. Join us to talk about what you've been reading, release some tension, and take some time away from the stresses of daily life to hang out with your amazing fellow Sirens. To receive emails about these online events so you always know when to click that camera on, send us a message at help at sirensconference.org, and we'll add you to the list.
For a video-free option for interaction, you can join us on Twitter! Our June hashtag chat got rescheduled for Thursday, July 2 at 8 p.m. Follow the hashtag #SirensChat to participate in a discussion about fashion in SFF, mundane and magical, ridiculous and sublime.
Books & Breakfast
Many of you are familiar with our Books and Breakfast program, but in case you aren't: Each year at Sirens, we select a number of brilliant, controversial, and just plain popular books relevant to the theme and then invite attendees to bring their breakfast and discuss them during Sirens. This is a tremendous way to showcase the breadth of each year's theme—and a great excuse to gather to discuss great books.
Here are this year's selections, on a theme of villains! And check out our mini-reviews of the first two, Monstress: Awakening by Marjorie Liu and Sana Takeda and Nimona by Noelle Stevenson; we'll review the rest later this summer.
A Feast of Sorrows by Angela Slatter
Girls Made of Snow and Glass by Melissa Bashardoust
Monstress: Awakening by Marjorie Liu and Sana Takeda
Nimona by Noelle Stevenson
Queen of the Conquered by Kacen Callender
Slice of Cherry by Dia Reeves
The Mere Wife by Maria Dahvana Headley
Wilder Girls by Rory Power
Yet More Books!
June has been an amazing month for readers! Let us help you find your new favorite read!
Book Recommendations and Reviews:
And here are a few staff picks for this month:
Erynn's Pick: Emblem Island: Curse of the Night Witch by Alex Aster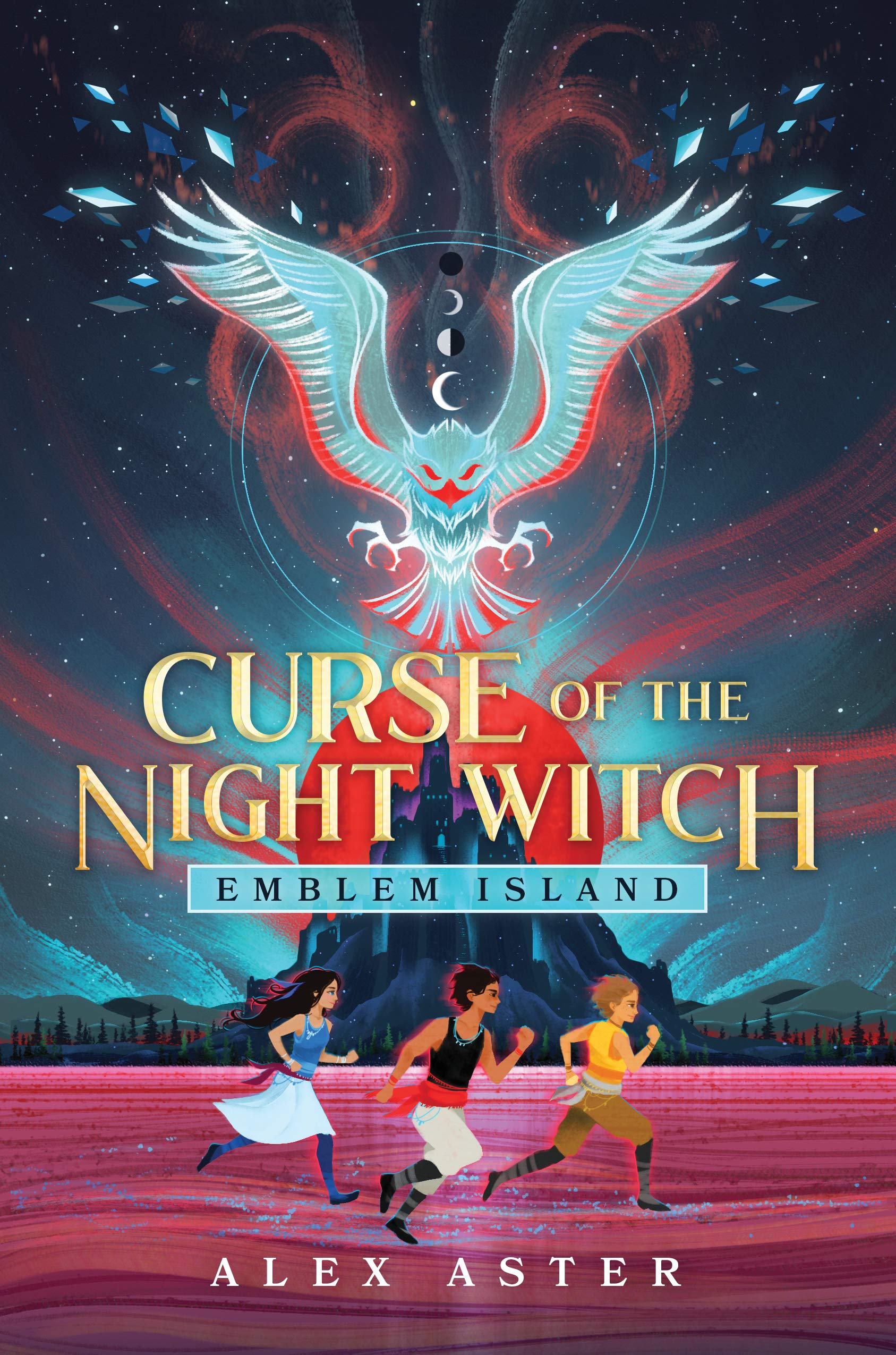 A mix of delightful and dark, this middle-grade quest book by debut author, Alex Aster, takes place in a world built from memories of the Latin American folktales she heard as child. The people of Emblem Island are born with their talents and destinies marked upon their skin. Not happy with his fate to follow in his Chieftess mother's footsteps, twelve-year-old Tor Luna uses the New Year's festival as an opportunity to make a forbidden wish – for a less mundane lot in life – only to wake up with an extremely short life line and the Night Witch's mark.
Journeying across the island with two friends, he must conquer the trials from The Book of Cuentos, a collection of tales of strange enchantments of Emblem Island. Each tale is told separately between the main story chapters as a book-within-a-book that young readers can follow along and decipher clues to help Tor regain his old life and come to appreciate its value.
Cass's Pick: A Song of Wraiths and Ruin by Roseanne A. Brown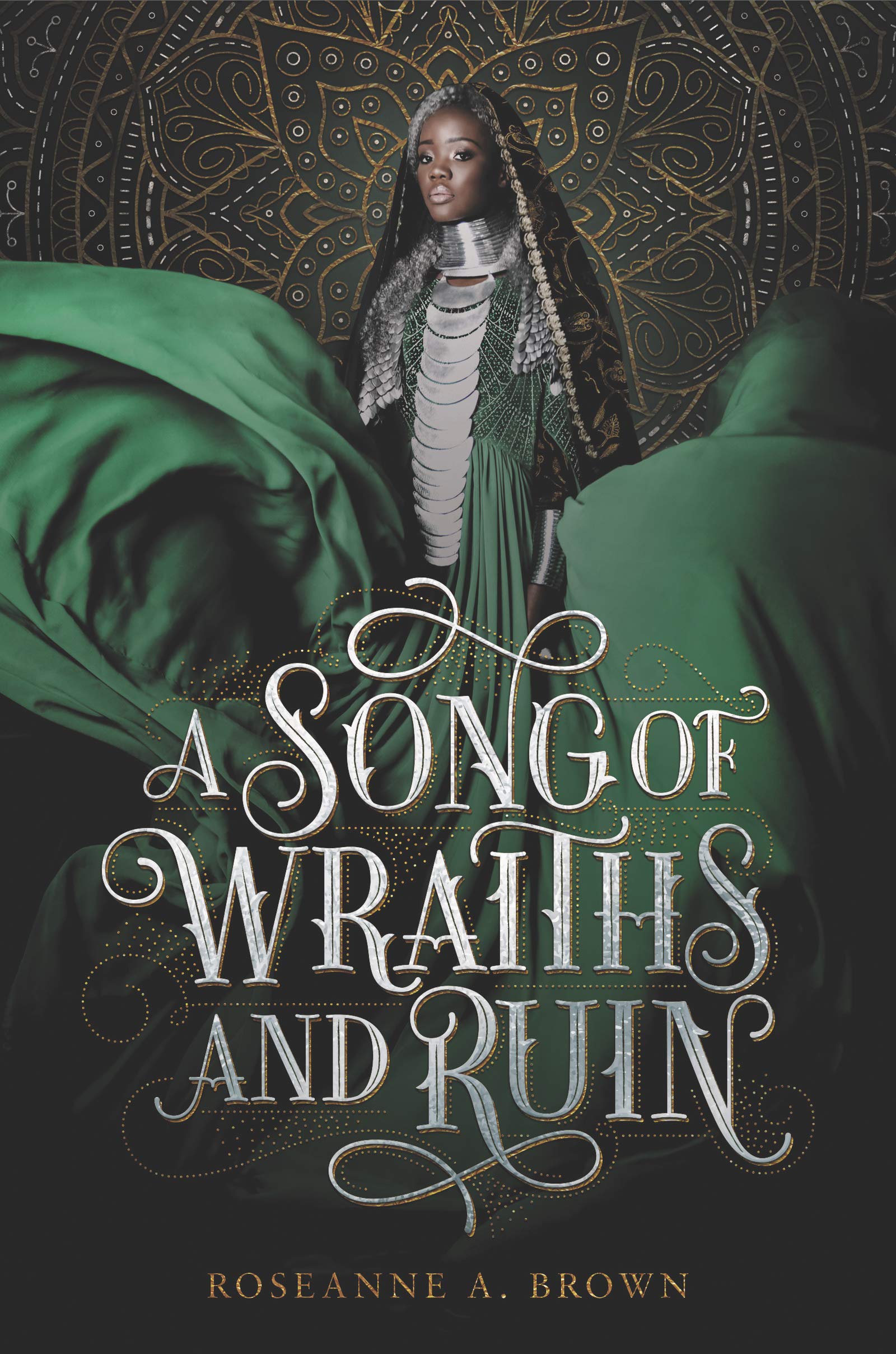 This book is just screamingly good. I like my fantasy politically complex and absolutely drenched in mythos, and A Song of Wraiths and Ruin delivers so magnificently that I found myself annoyed at all the things in my life that took my attention away from it. (Why hasn't someone invented a way to read books in the shower yet?)
Inspired by West African folklore, this YA novel twines the stories of two determined people with mutually exclusive goals: Malik, who must kill the Crown Princess of Ziran in order to free his sister from an evil spirit and who enters the Solstasia competition for the chance to get close enough to do it–and Karina, the Crown Princess, who needs the heart of a king for a ritual to resurrect a murdered loved one and decides that offering her hand in marriage to the winner of the Solstasia competition is the quickest way to obtain one. But neither challenge is as simple as it seems, particularly when Malik and Karina start falling for each other. The tale that unfolds is exciting, original, and utterly magical.
---
And that wraps up June! Next month, we'll be bringing you more faculty interviews, more Sirens essays, more Books & Breakfast previews, and more exciting news from the world of Sirens. Keep yourselves and your loved ones safe and well!
This newsletter is brought to you by: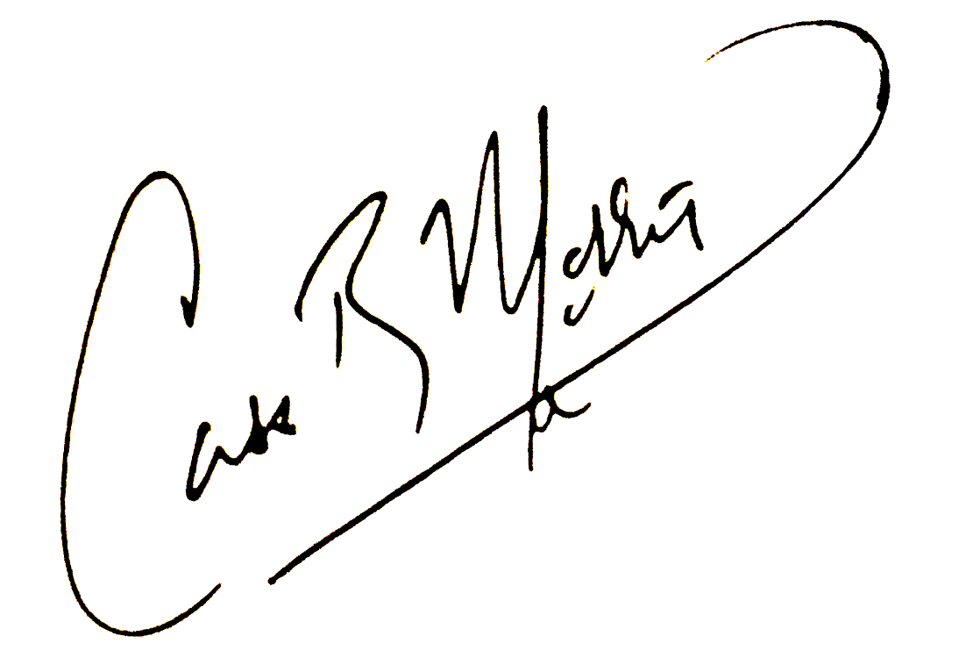 Questions? Concerns? Please email general queries to (help at sirensconference.org) and questions about programming to (programming at sirensconference.org).