In this issue:
THANK YOU
From the bottom of our hearts, thank you to all who attended and supported Sirens in 2017. Whether you followed our conversations on Twitter, attended for the first time, or have been with us since the beginning, we are thrilled to have each of you as a part of our community—a community of brilliant, passionate, and increasingly inclusive readers.
Thank you for bringing your opinions, experiences, expertise, and reading recommendations. For submitting programming, donating your time, funds, or skills to our Sirens programs and auction, for buying loads and loads of books, and if you were a new attendee this year, for taking a chance on us.
A special thank you to our three formidable 2017 guests of honor: Zoraida Córdova, N. K. Jemisin, and Victoria Schwab. You are proof that women do, and always have, worked magic.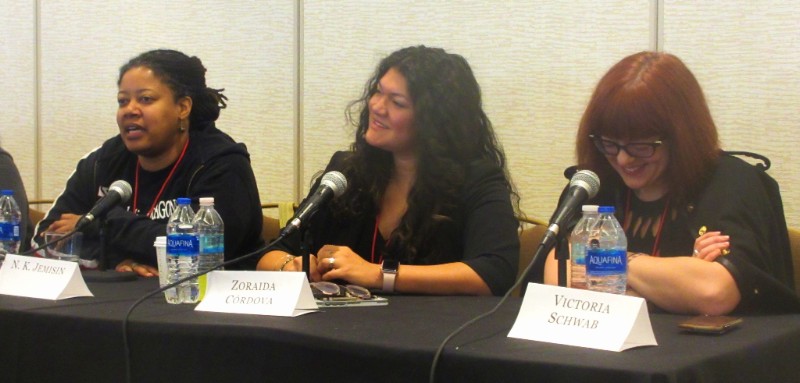 SIRENS IN 2018
Our new Sirens website is live and open to the public! To learn more about our 2018 theme of reunion and our exploration of our past four themes: hauntings, rebels and revolutionaries, lovers, and women who work magic, please visit: sirensconference.org. Zen Cho, Kameron Hurley, Anna-Marie McLemore, and a soon-to-be-announced fourth guest will join us as our guests of honor. Our tremendous Sirens Studio faculty include Rhoda Belleza, K. Tempest Bradford, Dr. Kinitra Brooks, Zoraida Córdova, Dr. Andrea Horbinski, Justina Ireland, Anne Ursu, and a fourth reading intensive instructor to be announced soon.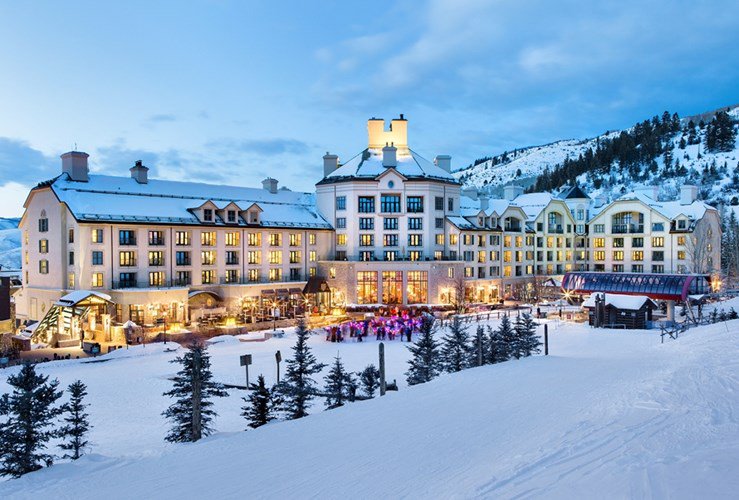 As we shared earlier this year, we'll be returning to the beautiful Park Hyatt Beaver Creek Resort and Spa in Beaver Creek, Colorado. The 2018 dates to note are:
October 23–24: Sirens Studio
October 24: Sirens Supper
October 25–28: Sirens
The Sirens Shuttle will run from Denver International Airport on Monday evening, October 22 prior to the Sirens Studio as well as on the afternoons of October 24 and October 25. All shuttle-riders will depart Beaver Creek on Sunday, October 28. In 2018, for the first time, both one-way and round-trip shuttle tickets are available.
Registration is currently $225 and will remain at that price until February 28. We hope to see you next October!
BOOKS, BOOKS, BOOKS, 2018 EDITION
Our 2018 Suggested Reading is now on the website, and so is our much-loved Reading Challenge! If you missed Amy's Book Club and Read Along with Faye last month, worry not—they'll be back in January for a new year of reviews and commentary.
QUIET TIME
Between now and the end of the year, the Sirens staff will be quieter than usual as we rebuild and prepare for 2018. Feel free to stay up to date on all our news through our website, our Twitter, our Facebook, and our newsletter.
IN CASE YOU MISSED IT…
SIRENS REACTION THAT MADE US CRY
---
Questions? Concerns? Please email general queries to (help at sirensconference.org) and questions about programming to (programming at sirensconference.org).