The Sirens Book Club meets monthly to discuss a book from our 2021 Reading Challenge, which includes 50 works by women, trans, and nonbinary authors that imagine a more inclusive, more empathetic, more just world.
In August, we're reading Violet Kupersmith's sublime short fiction collection, The Frangipani Hotel, which examines a history fraught with war and displacement, as well as a stubborn determination to reclaim a culture from the aftermath of American aggression. Kupersmith's work is born of her mother's flee from Vietnam after the fall of Saigon, her grandmother's folkloric tales, and her own time in a Vietnam still rising after a millennium of occupation. The result is a collection of sometimes terrifying, sometimes welcoming, always all-too-human ghost stories about a people emerging from the shadow of war.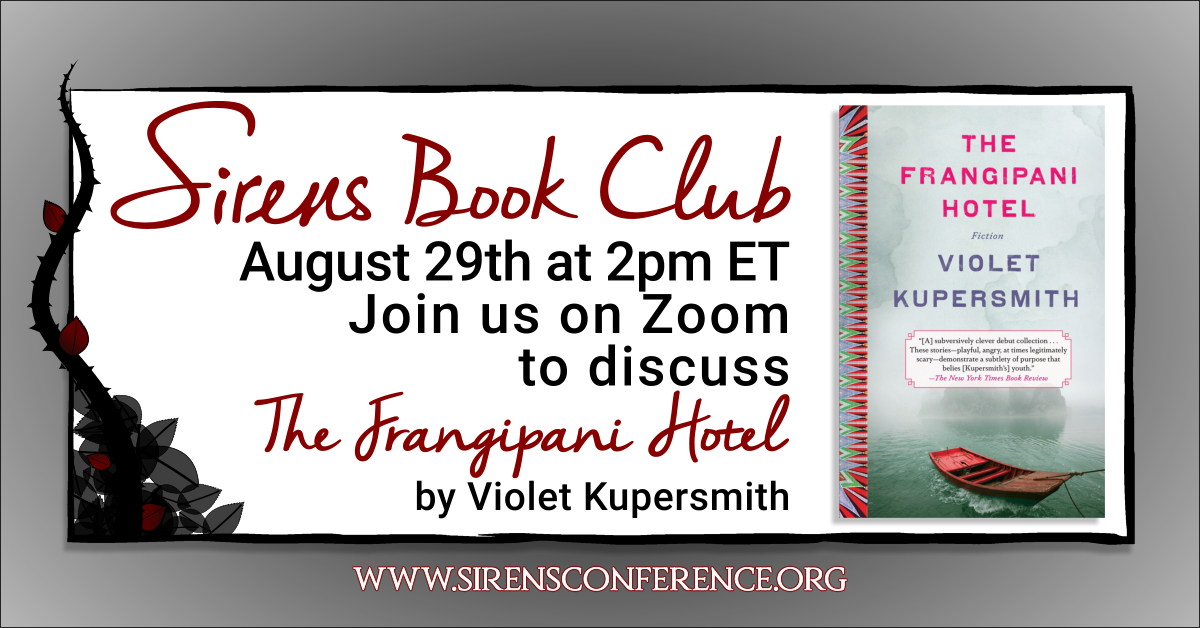 This month's book club will be on Sunday, August 29 at 12:00 p.m. Mountain time (2:00 p.m. Eastern) over Zoom. If you'd like to join us, please email us at (help AT sirensconference.org) to be added to our list; for safety and security reasons, we'll be emailing the link out to interested folks closer to the discussion date.
We hope to see you there!