Sirens Newsletter—Volume 11, Issue 4: April 2019
This month:
What does heroism mean to Dr. Suzanne Scott?
"Heroism, at least from my perspective, is about the defiance of expectations…all heroes force us to grapple with how the normative is entrenched, and our own relationship to hegemonic power." – Dr. Suzanne Scott
If you're in need of a pick-me-up, just pop over to Suzanne's faculty bio on the University of Texas website, which reads like a Sirens wishlist. And as if that's not enough to get you super excited for our first-ever scholar Guest of Honor in October, check out our interview with Suzanne where we talk fandom, feminism, cosplay, Cordelia Chase, and more on her role as a Professor of "Geek Culture"." You can also read a review of Suzanne's book, Fake Geek Girls: Fandom, Gender, and the Convergence Culture Industry from our review squad, and you can find some more of Suzanne's academic writing around the web, which we've compiled here. In honor of Suzanne, check out people's #SirensIcebreaker on their favorite or most memorable fandom experience. Last but not least, take a crash course in fan and media studies with a list of Suzanne-recommended works.
The Programming Proposal Window is Open (Until May 15th)!
Sirens's amazing, magnificent, you-have-to-see-this programming is proposed by…attendees! That means you! (No, you don't have to be registered to propose programming, only planning to attend—or planning to attend if your proposal is accepted.)
You have an amazing fantastic must-be-discussed topic for this year's Sirens! Great!
Are you ready to tell us about it? Submit your proposals here.
Do you have questions about types of presentations and what you need to submit? The guidelines are here.
It's good, but you need to bounce your ideas around or find some collaborators? Visit us on Twitter or our unofficial Facebook group to connect with other Sirens. Or join the upcoming chat on May 13th, from 9–11 p.m. Eastern (6–8 p.m. Pacific).
You'd like to submit, but on what? Find some ideas to spark your imagination on Twitter at #SirensBrainstorm.
Want to get to know this year's Vetting Board? We chat with a few of them here.
Sirens Studio, Get to Know Your Faculty: Amy Tenbrink
You might know Sirens co-founder Amy Tenbrink, but do you know about her ass-kicking career powers? We interviewed her earlier this month to find out what drives this legendary lady and what Studio attendees can expect from her career development intensive, "Negotiating Your Professional Life." "Unless you're willing to sacrifice your ambition, your assertiveness, and your self-respect, I recommend that you start getting comfortable with the idea that you will sometimes make any number of people…very uncomfortable." Also, check out her thoughts of Mingmei Yip's The Witch's Market for her book club read this month on the blog and Goodreads.
By You, For You
The Sirens Review Squad is made up of Sirens volunteers, who submit short reviews of books they've read and enjoyed! This month, we're lucky to have two indie booksellers stop by with recs, as if you needed more books to add to your shelf.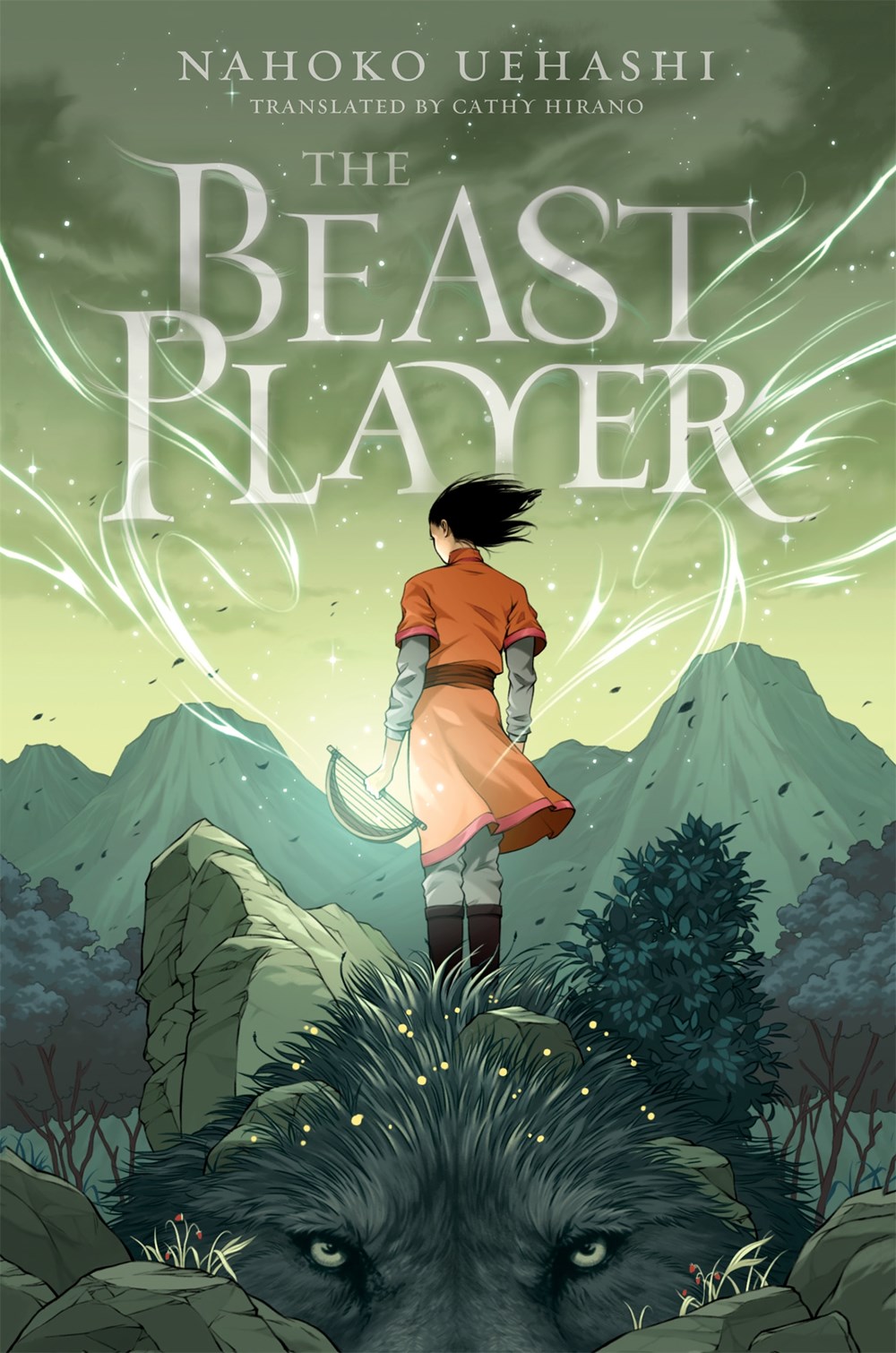 Casey Blair reads, reviews, and waxes poetic on Nahoko Uehashi's The Beast Player, translated into English by Cathy Hirano. It's "a coming-of-age story, but it is also a meditation on, in particular, what it means to be free." Full review here.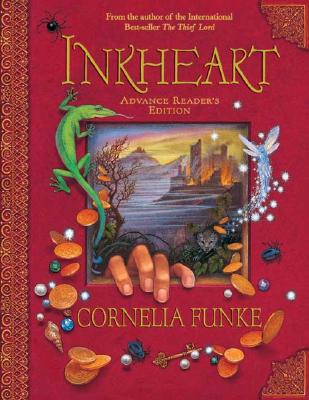 Celebrate the joy of reading with Sami Thomason's list of 7 Fantasy Books for Bibliophiles, "from middle grade to young adult to adult, about enchanted books, magical libraries, and the power of the written word." Read the full list here.
Heads Up
Look at all the fresh spring books blooming this month
By clicking on our collage of April's new fantasy books!
Erynn's Pick:
I was drawn to this book by what looked like the traditional tarot High Priestess relaxing in her off-time on the cover. However, Marina Colasanti's A True Blue Idea is actually a collection of ten short, illustrated, and often dark fairy tales by a long-established Brazilian author/artist only now being translated into English. Her poetic style utilizes irony and symbolism, and her work has been described as "feminist utopian fiction" and a "unique blend of the poetic and the socially conscious."
Faye's Pick: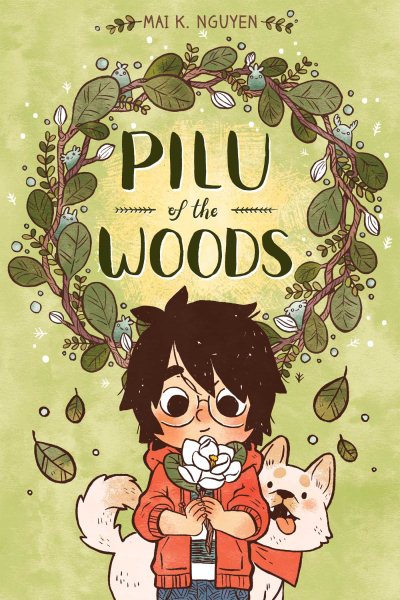 Sometimes, all I need is a heartwarming graphic novel with adorable art to make me have faith in the world again. In Mai K. Nguyen's Pilu of the Woods, Willow gets into a fight with her big sister, and runs away to the woods, where she meets a forest spirit named Pilu. Call me millennial mush, but I'm in full favor of acknowledging, naming, and feeling all the feelings for the good of one's emotional health. This one is a purported gem about grief, growing up, nature, and family. And there's a dog, too!
This newsletter was put together by:

---
Questions? Concerns? Please email general queries to (help at sirensconference.org) and questions about programming to (programming at sirensconference.org).