In this issue:
GUEST OF HONOR: VIOLET KUPERSMITH
We're interviewing each of our 2018 Guests of Honor about their inspirations, influences, and craft, as well as the role of women in fantasy literature, as befits their corresponding reunion theme.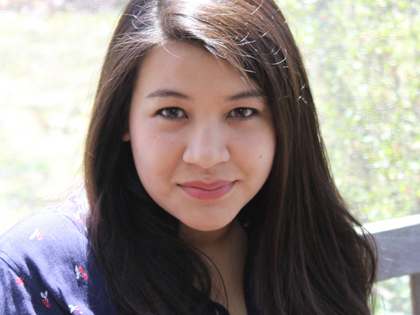 You won't want to miss our illuminating interview with Violet Kupersmith about her family's experiences and legacy, ghosts, folklore, the Vietnam War, and genre: "In so many ways, the Ghost is the perfect metaphor for the immigrant: both are liminal beings, hovering between worlds, and here, both are feared and other-ed. And I think that there's something fitting about using a literary genre which is often unfairly dismissed as silly or lowbrow to tell stories about a marginalized people. Each is able to empower the other."
Also, our feature on Violet includes Alyssa Collins's review of Violet's collection of short stories, The Frangipani Hotel, our Book Friends feature, in which we suggest books that would pair well with Violet's work, and finally, a list of hauntings books selected by Violet herself.
MEET THE 2018 SIRENS PROFESSIONAL SCHOLARSHIP RECIPIENTS
Two educators, a librarian, and a bookseller chat jobs, books, and what they're looking forward to at Sirens. Meet Traci-Anne Canada, Nia Davenport, Alexandra Pratt, and Sami Thomason, this year's—and our first ever—professional scholarship recipients!
CONFERENCE SCHEDULE AND PROGRAMMING SUPPORT
The conference schedule for 2018 is live! But are you ready to make your decisions about what to attend? Click here to check it out.
If you see a presentation you particularly love or a presenter you want to support, there's still time to sponsor our programming sessions; the cost is $35 per presentation. Thank you again for all your support!
TICKETS UPDATE
At this time, the Sirens Supper is sold out. Please check our Twitter for updates from attendees who may want to transfer their tickets.
The Sirens Studio currently has 5 spots remaining. Learn more about our pre-conference Sirens Studio here.
Sirens also offers a $115 round-trip shuttle from Denver International Airport to Beaver Creek, significantly cheaper than commercial shuttles which can cost upwards of $200. We encourage you to buy your ticket soon, even if you don't have flights yet!
HOTEL RESERVATIONS
We are quite close to filling our block at the Park Hyatt for the third time. If you have not yet made your hotel reservation, please do so as soon as possible. We have only a few rooms left on the main nights of Sirens, and on October 1, the hotel will release all remaining rooms. Any reservations made after that date will not receive the Sirens discount. For more instructions on how to make your reservation, please visit our Hotel page.
WHERE ARE THEY NOW: GUESTS OF HONOR
To celebrate our conference theme of reunion, we continue to reflect on past conferences and check in with our past Guests of Honor to see what they've been up to these days. In 2012, our theme was tales retold, and our Guests of Honor were Nalo Hopkinson and Malinda Lo. Read the full post.
2013 was our first reunion year, revisiting warriors, faeries, monsters, and tales retold; our Guests of Honor were Guadalupe Garcia McCall, Alaya Dawn Johnson, Ellen Kushner, and Robin LaFevers. (Robin is returning to Sirens this year!) Read the full post.
In 2014, our theme was hauntings, and our Guests of Honor were Kendare Blake, Rosemary Clement, and Andrea Hairston. (Rosemary is returning to Sirens this year!) Read the full post.
PERSONALIZED BOOK RECOMMENDATIONS
Registered attendees, watch your inboxes for the August attendee news email! For the second time, Sirens co-founder Amy Tenbrink, who has read over a thousand fantasy books by women and nonbinary authors, will be offering personalized book recommendations—but only to the first 50 people to sign up!
AMY'S BOOK CLUB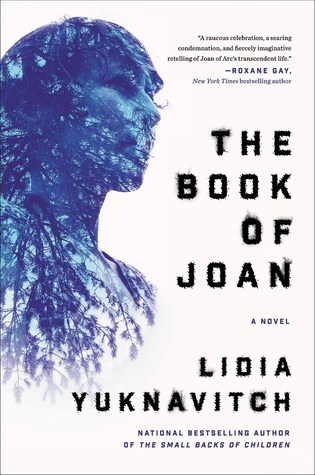 Check out Sirens co-founder Amy Tenbrink's rumination on reader, writer, and Lidia Yuknavich's The Book of Joan, which she found "largely experimental, vaguely feminist, with thinly explained worldbuilding, a non-traditional narrative structure, shifting points of view… and tenuous timelines." Full review on the blog and on Goodreads.
READ ALONG WITH FAYE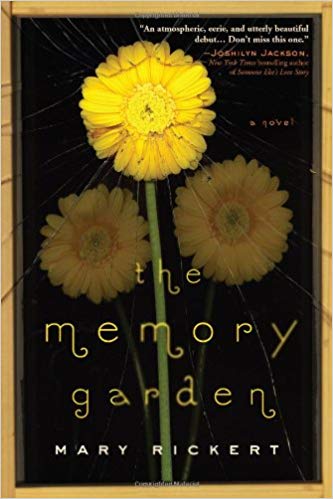 This month, Faye read Mary Rickert's The Memory Garden as she surges to finish the 2018 Sirens Reading Challenge! She enjoyed the book's &ldquo'poetic language, plant symbolism, strong female relationships, rich descriptions of food, and subtle hints of magic," but there is still more to unpack. Read her full review on the blog and on Goodreads.
SIRENS REVIEW SQUAD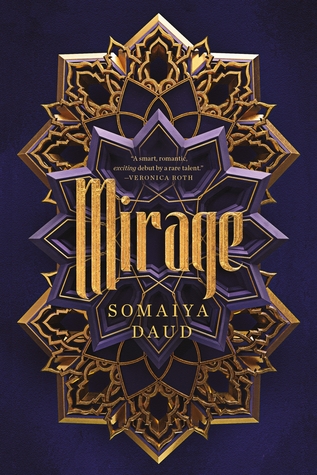 Friend of Sirens Casey Blair wants to sing the praises of Somaiya Daud's Mirage from the rooftops! "I love its rich setting, a fantasy Morocco-inspired culture in a world with intergalactic travel. I love how deeply that culture suffuses every part of the story: the prose woven through with poetry, the complicated female friendships and family relationships…" Read her full review here.
IN CASE YOU MISSED IT …
---
Questions? Concerns? Please email general queries to (help at sirensconference.org) and questions about programming to (programming at sirensconference.org).