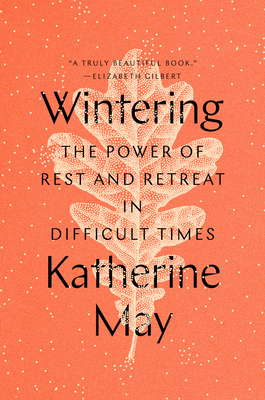 Just over a year ago, I was in a borrowed office in Miami running financial models with a colleague when I learned that my company, due to COVID-19, had grounded us from all nonessential travel. I wondered how long it would last, since I was supposed to be in New York in a couple weeks and I didn't want to miss that trip: I had tickets to SIX, a Broadway musical about Henry VIII's wives reimagined as, more or less, the Spice Girls.
The next day, sitting in that same office with that same colleague, I learned that the company had grounded us from all travel. I do not live in Miami. I had to explain to my company's travel department that I needed an exception: I needed to go home.
Exactly a year ago, I sat terrified in a crowded gate at the Fort Lauderdale Airport. None of us wore masks. I was perhaps the only person on that plane with antibacterial wipes. The plane was packed. When I landed in Denver, I got in my car and stopped at the grocery store on the way home: for soup, Gatorade, and medicine. Certain that the onset of COVID-19 symptoms was imminent, I was prepared to become very, very sick. Alone.
I did not get sick, but over the last year, my well-being, like everyone's, has vacillated. Some days are fine. Some days are desperately terrible. I could write a book about companies' behavior in a public health crisis as a microcosm of late-stage capitalism. I have never worked harder in my life: alone in my house for twelve months. And while my own personal desolation is isolation, I know that for others it's impossibility: the impossibility of caring for elderly relatives or trying to manage virtual school for kids; the impossibility of trying to work in a studio apartment; the impossibility of trying to weather serious illness.
I vacillate wildly between tears and rage. I, whose constant rage muffles all other feelings, vacillate wildly between tears and rage.
On a plane to Miami, just over a year ago, I made myself read, despite my burnout—which is so profound that it's practically a lifestyle—a book called Burnout: The Secret to Unlocking the Stress Cycle, by Emily Nagoski and Amelia Nagoski. This is the last book I read before the onset of the pandemic, and I needed it. Without blaming people for their burnout, as we are wont to do, it talks about the physiology of stress and how, even if your stressors are immutable, you can tell your body that it's safe, that it can stop its fight-or-flight response. (Hint: The answer to everything is, always, exercise or human touch. Sorry.)
But while Burnout was the book that I needed a year ago—and the book I recommended to just about everyone last year—it wasn't the book that I needed during the pandemic.
That book was Wintering: The Power of Rest and Retreat in Difficult Times by Katherine May.
Before you stop reading, Wintering is not, in any way, a book about self-care. I find the idea of self-care, in its current incarnation, as yet another source of guilt for the already stressed and anxious people who are somehow supposed to find time to indulge an industry, not so different from the beauty industry, built on the idea that accomplished women can somehow have it all, despite the absolute mountain of demands on their time and energy. If bubble baths work for you, that's terrific. But I hope that you don't feel guilty for not finding time for a glass of wine and face mask when the kids are screaming and the house is a disaster and work keeps calling you over Microsoft Teams.
Instead, Wintering is about, well, wintering, which May describes as "a fallow period in life when you're cut off from the world, feeling rejected, sidelined, blocked from progress or cast into the role of an outsider." The catalyst for May's collection of creative nonfiction is a series of events in her life—things that could happen to anyone—that coalesced into something larger: her husband's appendicitis that resulted in a ruptured appendix, her own stomach issues that left her unable to work, her son's anxiety that prevented him from attending school. We can't control life, and May's changed, in unexpected ways, which left her feeling unmoored and unsettled.
Rather than dismissing her challenges as "somehow silly, a failure of nerve, a lack of willpower," May speaks eloquently about the idea of leaning into hard times as a crucible, something that may burn as you pass through, but will release a different you in the end. The idea of wintering is, of course, nothing more—nor less—than finding not so much the time, but the focus to feel your feelings, to understand what your psyche and your soul are traversing, to allow yourself the space to feel sad, or desperate, or confused, or furious. It's a gentle, lovely admonishment that life will happen, whether we will it or no, and that trying to resist it, to control it, may make us feel safer for a while, but will not help us burn brighter in the end. As May says, "We may never choose to winter, but we can choose how."
Comparing our own times of trouble—of isolation or grief or rage—to winter is, I found, ultimately beneficial. Winter, after all, is a cyclical period, a necessary period, something during which people hunker down, but that in the end gives way to a world reborn. So, too, are our hard times, our fallow periods, cyclical, though they may not seem so when the world is darkest.
Wintering is a beautiful book, born of sadness and despair and pain, but also a determination to meet one's personal hardships with acceptance and self-knowledge and the understanding that these deeply heartrending periods, these times when life is hardest, are also opportunities for self-reflection and growth.
I found, as I read Wintering during not only a year when virtually everyone experienced a personal winter, but during the literal darkest time of the year, that May's thoughtful work confirmed what I've found during my life. My growth—my becoming smarter or kinder or more determined or more certain—has always occurred during difficult periods: of uncertainty, of grief, of fear. May's work was a powerfully validating collection for me, and as we attempt to collectively survive a pandemic that affects us all in the most personal of ways, I hope it might be for you, too.
Before each conference, Sirens chair Amy Tenbrink posts monthly reviews of new-to-her fantasy books by women and nonbinary authors. You can find all of her reviews at the Sirens Goodreads Group. We invite you to read along and discuss!
By day, Amy Tenbrink dons her supergirl suit and handles strategic and intellectual property transactions as an executive vice president of a major media company. By night, she dons her supergirl cape, plans literary conferences, bakes increasingly complicated pastries, and reads 150 books a year. She is a co-founder and current co-chair of Sirens, an annual conference dedicated to examining gender and fantasy literature. She likes nothing quite so much as monster girls, flagrant ambition, and a well-planned revolution.